Chittorgarh Fort History
Chittorgarh Fort is captured in the 5 most prominent forts of Rajasthan and also a part of the "World's Heritage Site." Chittorgarh fort's history is proud of Rajasthan.
There are many reasons for the popularity of this fort; Firstly this fort is a single spot of Rajasthan which has the most significant proof of "Mahabharat" duration.
The second reason for its popularity is Rani Padmini who was a live example of incredible female beauty.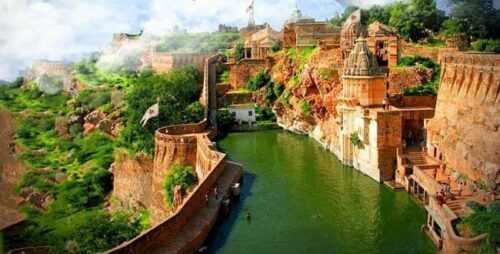 Another reason for its popularity this fort is the most ancient and famous region for Rajasthan visitors, also it was the capital of Mewar state with a prolonged duration of 800 years.
Chittorgarh Fort History
History of Chittorgarh Fort is the most thrilling point of Indian history because when you will go Chittorgarh and visit.
This remarkable place to know about its speechless brave, then you will be provided for a part of thriller India.
There are two live sources about the fort one is "Bheemtal, " and another one is "Chittor ka Kila." But both these sources have different stories which we are explaining.
Bheemtal
In ancient times Mahabharat duration Mahabali king Bheem who was an influential person was finding the immortality ways.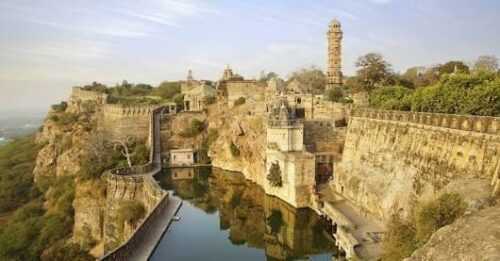 He was visiting this place with his Guruji, but after a long duration of this immortal finding period, he was unable to find the ways.
After this long duration, Bheem became angry with himself and put his boot on the earth's surface.
His boot is very powerful, and that particular area becomes a large water port which is known as "BHEEMTAL."
It is proof of this place about the relation of this place with "Mahabharat."
Mauryavansh
With the imperial Mauryans(Muri Rajput) Maharaja Chitranga who was the most important king of the Maurya dynasty was built this fort.
When some particular parts of India came In Khilji, Tuglak, Maurya, Martha rulers area, then this part of India was known as an area of Mauryavansh in ancient times.
Chittor was the capital of Mewar continues 868 years. Due to passing the time when some rulers divide these areas.
Bappa Rawal made this fort capital of the Mewar area in the 16th century till Udaipur becomes separated from Mewar, it was the capital of that particular region.
A due increment in time of rural duration there is many dominant personalities becomes Maharaja of Chittor like Maharana Pratap Singh, Rawal Ratan Singh, Maharaja Kumbha, etc.
This all-famous personality is a descendant(Vanshaj) of the Royal Rajput family.
So we can easily observe from live sources of the fort that Chittor is known for a proud and brave full history of our "Rajputana Kings."
This unique fort is the speechless remark of our history.
Because in its historical explanation this fort was captured much time for battles. In which some actions gave victory to this fort, and in few battles, our kings were fails to reach their aim.
But an idol thing from our king is thrilling which is that they never compromised with their respect and pride because they have their high-level attitude which is the most significant sign for to their priority still which is we have to see in our Rajput's descendant.
Battels on Chittorgarh Fort
1303 AD [For Maharani Padmini Devi]
This battle was performed between Rana Ratan Singh and the king of Delhi Saltanat Allaudin Khilji.
Allaudin Khilji had ordered for the siege to the fort for getting Maharani Padmini who was the most beautiful lady of that time we are speechless about her beauty explanation.
These three persons are the famous character of the history of this fort which we will explain in the following:
Kings And Rein Duration Of Chittorgarh Fort
Rawal Ratan Singh
His real name was "Ratna Sinha," somewhere in Hindi poems and some biography; he also knew about "Rawal Ratan Sen." He was a legend of his motherland Chittor in which burned in the 13th century in the Guhila dynasty.
Rawal Ratan Sen is interested in all cultural activities like singing, poetry, dancing, etc.
Ratansingh has a parrot who briefs him about the beauty of Rani Padmini, and after then he participated in the Swamvar (a process in which a girl gets married to someone with her choice) Rani Padmini.
Finally, he got Padmini as a beautiful queen of Chittor.
He was the famous ruler of his duration and have a unique pride to live his royalty.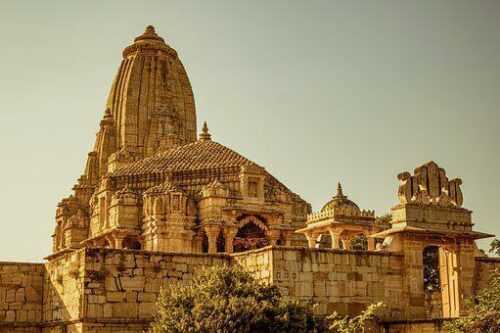 Rawal Ratan Singh was loyal and responsible to his progeny and also for his beautiful wife, Rani Padmini. Due to her protection and respect, he was killed by Allaudin Khilji because he was refuse to Allaudin for showing the Rani Padmini.
According to King Ratan Singh, women are not an exhibition for any drab person. This mentality of the king is proof of his liability and respect for women.
Rani Padmini
AN famous poet of Rajasthan Shree Nar Rajasthan Sh Ji written about Padmini's beauty, bravery, and her sacrifices to Jauhar and many brief explanations about her life.
Her beautiful skin, the briefs that when she seeks a chokings water, then that water chokes have the transparent sight at her neck. There are many poets and writers who were brief about Rani Padmavati.
About her, you can say a live statue of the allure of a lady. She belongs to Srilanka; Her beauty was accessible everywhere, so she got married to her choice to perform "Swamvar."
She was a brave and intrepid lady. Her Jauher committed decision is showing her that aptitude.
When Allaudin Khilji arrested her husband, she was ready to go to Delhi for him. But after facing this struggle, she was not lost her courage and did not compromise with her pride for Allaudin Khilji after his victory. There are many poets and writers who wrote their imaginations about Maharani Padmini's beauty and her bravery.
To know specific facts about Rani Padmini you have to wait for the release movie name "PADMAVATI" made by a brilliant director Sanjay Lila Bhansali's Production house.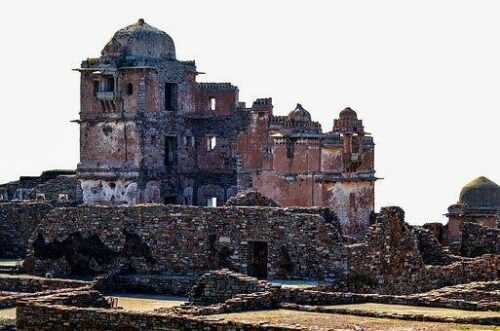 Allaudin Khalji
Allaudin Khalji was most influential, the mighty king of Delhi Salant, who was also accessible for his unkind behavior.
He becomes king of Delhi Saltnat Khalji dynasty after killed Jalaluddin who was uncle and father-in-law of Allaudin.
According to historical sources, Alauddin Khalji has 1600 wives, Although he was a bisexual person. Because some sources are saying, he also has a handsome boy name "Qazis."
Another special affair of Alauddin Khilji name "Malik Kafur" from Gujrat, Once a time Khilji was visiting the "Bacha Bazi."
Kafur was a teenager who has attractive captured looks. So these all sources are proving that Alauddin Khilji has a passion about riotously, he can do everything for his love.
Due to which he was much aggressive to get the Rani Padmini after listening to her beauty. He was unable to get her because she was much brave lady with aptitudes which is part of her history.
ANYWAY, THE REIGN DURATION OF RAWAL RATAN SINGH WAS A POPULAR PART OF CHITTOR HISTORY.
1532 AD [Battel between Bahadur Shah and Udai Singh]
In this battle, 13000 Rajput women performed Jauhar and 3200 Rajput warriors died in this struggle.
It was the second time in Chittor history in which an unexpected population of Chittor rushed out.
After a long duration of 232 years before it, Chittor hIstory had faced the same situation. In the Rawal Ratan Singh's reign when Allaudin Khilji attacked this for Maharani Padmini Devi.
1567 AD [Battle between Badsha Akbar and Rana Udai Singh II]
It was the last great battle of this fort in which Akbar sieged out the Chittorgarh fort. Rao Jaimal and Ravat Patta Singh Sisodia who last killed in this attack. A finger round estimates that 8000 Rajpur warriours of Mewar died in this battle.
These three battles are the most significant battle of Chittorgarh's fort life because of all three attacks.
Anyway, our Rajputana history is much proud of us because they never compromised with their dignity history for which they faced every worst situation without any fear of failure.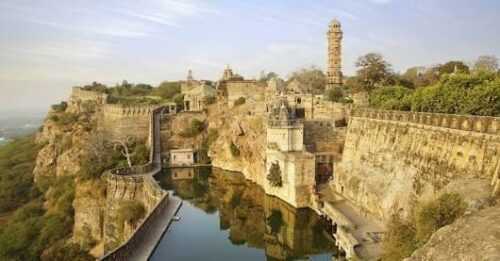 Controversy about Rani Padmini
Sanjay Leela Bhansali is cream as a director of the Bollywood industry. He always gives a different way to the Bollywood industry and made. Many traditional movies are proud of Bollywood as well as for our robust and full history.
He made a beautiful film on Rani Padmini about her bravery and beauty as the name "Padmavati."
But some Rajput committee name as "Karani Sena" is totally against this movie because they are angry for a movie. Their quotes about a film that this film Padmavati is briefing a fake character of Maharani Padmavati.
Some papular journalist of India is giving their quotes about the movie that this movie fabulous unbeatable story of Padmawati's courage.
So we can easily observe from live sources of the fort that Chittor is known for a proud and brave history of our "Rajputana Kings".
In which some actions gave victory to this fort, and in few actions, our kings failed to reach their aim.
But an idol thing from our king is thrilling which is that they never compromised with their respect and pride. because they have their own high-level attitude which is an excellent sign for their priority still which is what we have to see in our Rajput's descendant.
Also read: