Vegetarian Food List in Singapore
Vegetarian Food List in Singapore, Do you have plans to pack your bags to Singapore? Are you confused about what you will have in Singapore?
Don't worry; there are lots of food items you can have over there. In case you are fully vegetarian; still, there are many food items to have.
There are a plethora of delicious vegetarian food options. Many of the dishes, even you can find in the local market.
If you are going to Singapore, read on thoroughly. We will share the top vegetarian food list in Singapore. So, let's get started.
Vegetarian Food Singapore:
Chinese Rojak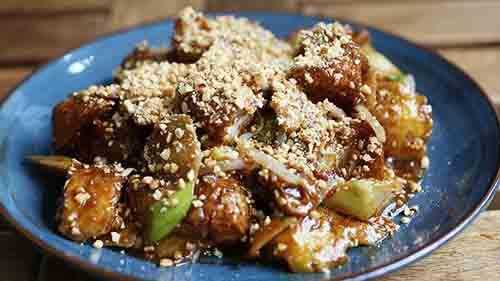 Rojak is a Malay word. The meaning of this word is something diverse mix of the dish is a sort of savory one.
It is a fruit salad that includes mango, sprouts, pineapple, ginger, turnip, beans, cucumber, fried bean, dough fritters.
These items are tossed in piquant dressing, which is made of prawn paste, tamarind, chili, sugar, lime juice, roasted peanuts.
(The paste has opted in many vegetarian food versions). The dish has a sour, spicy, sweet flavor. It is a refreshing dish to have.
Roti Prata
Roti Prata is known to be one best invention by Singapore. It is a kind of puffed, fluffy pastry pancake. It is flipped to incorporate the air.
After that, it is to be fried in a pan until unless it took Golden Brown Color. Previously it is served with curry. Indians love to have it in Singapore.
Nowadays, the Roti Paratha is served with different versions, like mushrooms, cheese. Even it goes good with banana and chocolate too.
To make it a full meal, you can have it with The Tarik. The Tarik is a frothy milk tea that goes best with Roti Prata.
It is a local dish. You can find local vegetarian dishes in Singapore on the streets too. You do not have to go to restaurants to have these items.
Popiah
You can call Popiah as fresh spring roll. It is wrapped with a thin layer stuffed with turnip, bean sprouts, jicama, shredded carrots, fried tofu, and many more things.
It is a healthy snack served fresh, not fried. The dish is dressed with spicy & sweet bean sauce.
Check out the Famous Food Places:
Mee Goreng
Mee Goreng is also known as Nasi Goreng. It is fried rice or fried noodles. It is a hybrid dish that is unique in Singapore.
Basically, the dish was introduced by the Chinese people in Singapore. Later on, the Malays and Indians own the dish and added their new taste with new flavors.
Bean Curd or Soy Bean Milk
Soy Bean Milk is known as tau huay in Singapore. It is a trendy dish in Singapore. The dish is a kind of beancurd custard.
The beancurd used to be served with rock sweet to sweeten the dish. It is your wish to have the dish as cold or warm. You can buy fried dough fritters with Soy Bean Milk.
Red Bean Buns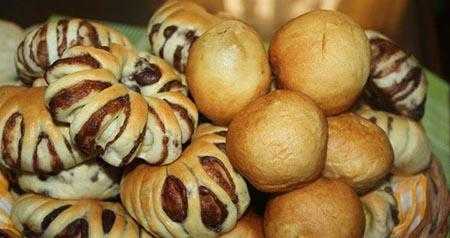 In Singapore, there is a popular red bean paste found. The paste is sweet and used as the filling is the bread kind of dessert.
You can stuff buns, waffles, and pancakes with the paste. The paste is thick reddish black.
Kueh
Kueh is a sweet dish of Singapore. These are traditional and colorful cakes. There are different types of kueh available in Singapore according to different races (Malay, Indian, and Chinese).
The texture of this dish is chewy, soft, and sticky. The dish looks pretty. It is made with palm sugar, coconut, rice, and tapioca starch. To bring bright color to the dish, it requires food coloring substances.
Chendol
Chendol is a SouthEast Asian Dessert. It is coconutty, icy, and sweet in flavors. The dish includes green colored jelly noodles, which are made with rice flour.
For the kids and adults, it is a perfect dish to choose from. Its green noodles resemble worms. It is made with palm sugar and shaved ice.
In the case of adding extras in the dish, there are black grass jelly, red beans, and corn. In the vegetarian food list in Singapore, this dish is famous for kids to have.
Durian
Durian is known to be the king of all fruits. If you ever come to Singapore, never miss the chance to have this wonderful fruit, Durian.
It is a seasonal fruit found between June to August. If you cannot try the real fruit, there are many food items made with this fruit.
You can try these food items to estimate for your taste.
Other Vegetarian Items:
These mentioned food items are the top-notch Vegetarian food Singapore. Still, many dishes are left. Those are:
Potato Curry Puff
Vegetarian Bee Hoon
Now don't worry about what you will have in Singapore during your trip.
This demonstrated the vegetarian food list in Singapore is enough to let you select what you want to have when you reach the place.
Check Out the Best Food List:
Read Also: