Chopta Itinerary!
Chopta Itinerary: If you plan for a peaceful place to spend your holidays without any hassle, Chopta will be the best option to choose from.
Chopta is the major attraction of Uttarakhand due to its trekking paths. Other than the treks, there are many more things one can enjoy in Chopta. You can also read Places to Visit in Chopta, Uttarakhand.
Chopta is a sightseeing place surrounded by lush green mountains in summer, converted into snow-capped mountains during winter. If anyone is tired of their daily routine, Chopta is the best for them to visit.
Read on; you will get to know about the Chopta trek itinerary for 4 days, which will help you to plan for the routine. So, without wasting time, let's get started with the trek itinerary. You can also read Chopta Weather & Best Time to Visit Chopta, Uttarakhand.
Reach Haridwar First
Haridwar is the place from where the Chopta trek trip is going to start. After reaching Haridwar, stay there and have fun over there till the next morning.
Don't forget to enjoy the evening aarti, which is very famous. You can also read Best Places to Stay in Chopta, Hotels in Chopta, and Uttarakhand.
Day 1:
In the early morning, you have to reach Sari village. From Haridwar to Sari, it is around 209 kilometres and takes 6-8 hours to drive.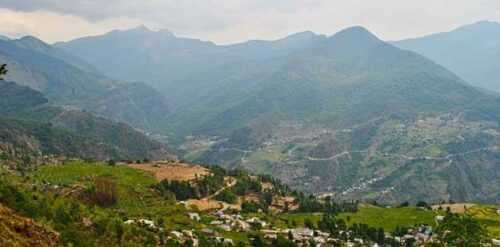 On the way, you will be visiting, Devprayag, Rudraprayag, and other beautiful sightseeing views. The place Ukhimath is a lovely place that comes in between the trip. You can also read Best Camping in Chopta, Uttarakhand.
It is said that in Ukhimath, the divinity of Kedarnath comes in winter. On the way, you will be reaching the Mandakini River also. The way to Sari has lots of sightseeing and natural beauty to avail.
After reaching Sari Village, arrange a night stay over there. You will forget the stress and everything running through your mind under the panoramic view of the sky. You can also read The Ultimate Guide to Chopta Chandrashila Trek, Uttarakhand.
Day 2: Trek to Deoria Tal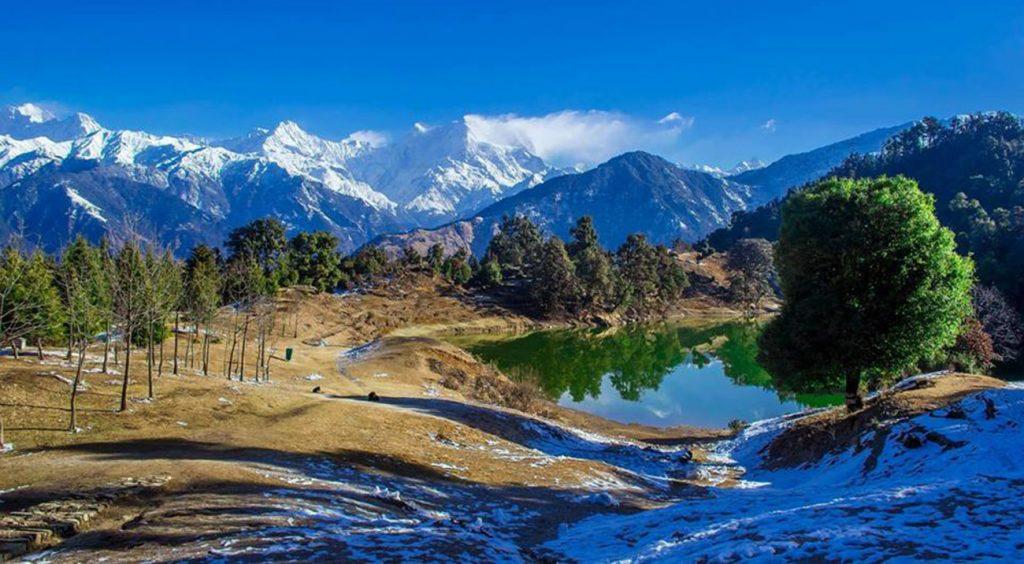 Now, the trek is started to Deoria Tal from Sari. In the early morning, you will see the golden peaks from Deoria Tal. In Deoria Tal, you will be served breakfast and lunch, and there you can also set up your camp.
Deoria Tal is a beautiful destination that offers a view of the shadows of Chaukhamba Peaks in the water of Deoria Tal. Stay over there for the night and enjoy the mesmerizing night. You can also read Best Time to Visit Tungnath, Uttarakhand.
Day 3: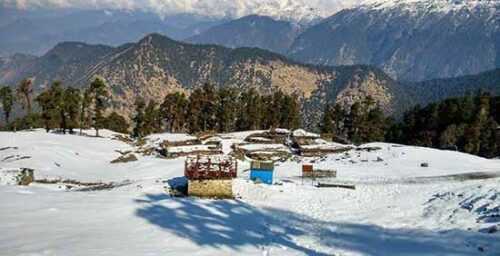 It is the 3rd day of the Chopta Trek Itinerary when you have to get back to Sari village. You can do a night's stay in Sari.
The best you can do is to reach Chopta, take the views of the place, and plan to camp over there. You can also read Adventure Activities & Adventure Sports in Chopta, Uttarakhand.
Day 4: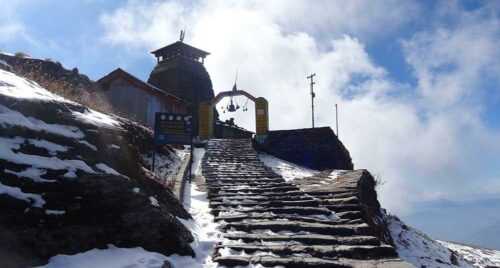 Start the trekking route from Chopta early in the morning to Tungnath Temple. To reach the Tungnath Temple, it will take 2 to 3 hours to arrive. It is a beautiful trek where you will enjoy the surrounding.
From Tungnath Temple, you can start moving towards Chandrashila Peak. You can enjoy the view of the Himalayan Peaks from Chandrashila Peak. You can also read Chopta Trekking: Chandrashila Deoria Tal Trek, Uttarakhand.
Day 5:
You have to step back to your home on the final day of your trip. Drive to Haridwar from Sari Village and get back to your happy homes after this beautiful and natural trip.
I hope you enjoyed the Chopta Trek Itinerary and now planning your ones has become easy for you. You can also read Chopta Tourism: Things to do in Chopta, Uttarakhand.
Best essentials to carry for Chopta Trek
Also Read: