Best Essential Go pro Accessories For Travel
Best essential Go Pro accessories for travel Going for travel regularly with a go pro? If yes, this post is for you. We need comfort in travel, and we have a tiny space to take our camera and its associates.
So here I come with the solutions for you with GoPro and its compact travel accessories. To take your GoPro footage to an advanced level and capture better videos and pictures, you need the best essential go prox accessories for travel.
GoPro is the first choice for travel because it's a small size & best action camera ever.
I tried many GoPro accessories while traveling and make amazing videos and capture fantastic phons, so here I share with you my choice of "best essential Go Pro accessories for travel."
The GoPro
GoPro was founded in 2002 by Nick Woodman, and it's an American company. GoPro is an action camera manufacturer. Also, they develop their software for videos and hardware control.
The almost 18-year-old company, making action cameras(Hero), accessories, drone(KARMA ), 360° Cameras, and others. This is the Best Action Cameras For Travel due to its small size and portability.
Buy GoPro Popular Products
GoPro Hero 8 Black
With this Go Pro camera, it is easy to get the best view of the location. The lenses of these cameras give the narrow, super view and wide view. It is designed in a way so that it can be kept in a pocket also and is easy to carry.
GoPro Hero 8 Black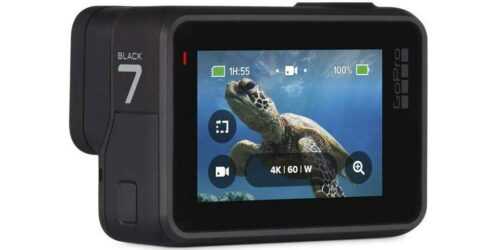 GoPro Karma Grip (AGIMB-004-E)
GoPro Omni 360 Camera
GoPro Max Hero + 360 footage
It gives you unbreakable stabilization with its 180-degree capture feature. It has a smooth operator with a touch screen feature, which makes this camera easy to control.
GoPro Fusion
It captures spherical video of everything around you. It has 360-degree audio multiple microphones that can capture the sound of every direction. It also has take pro-quality spherical photos in Time Lapse and Night Lapse modes.
Essential GoPro Accessories for Travel
Tripod Mounts for GoPro
Tripod mount will help you to attach GoPro cameras to any standard tripod.
Best Essential Go pro Accessories For Travel, This product is compatible with all the GoPro hero series. This camera accessory has a quick-release function, so you can easily remove your GoPro camera from the tripod.
GoPro Rechargeable Battery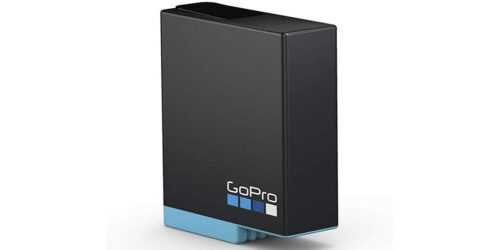 When we are on traveling, we need some extra power backup for our cameras. So here we come with buy another rechargeable battery for our GoPro, so when we can't charge our battery, we use another one.
1220-mah battery, compatible with hero 6 black, hero 7 black and Hero 8 black.
FLIP Dive Filters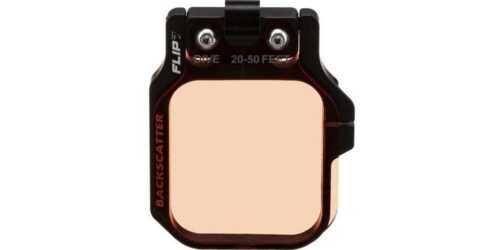 Suction Cup With Tripod Mount
Sticky Mount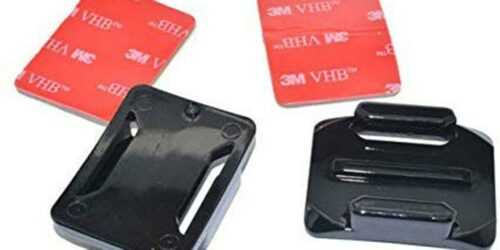 Ads 40 in 1 Action Go pro starter kit. Check other Travel Accessories to Gifts in India.
Feiyu Tech G6 gimbal
The action camera gimbal is an essential part of the camera. If you want cinematic shots or super smooth motions, you need a gimbal for your camera.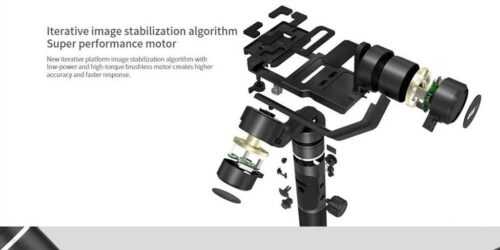 The New GoPro camera has a built-in hyper smooth stabilizer but still no replacement for a gimbal. With the Feiyu Tech G6 gimble, you can control the camera remotely.
This gimble is compatible with almost all cameras and smartphones, even DSLR as well. Gimple is splash-proof, so don't you worry while traveling anywhere.
Waterproof Housing Case for GoPro Hero
Best Essential Go pro Accessories For Travel, Make underwater videos or shot pool footage with a GoPro hero.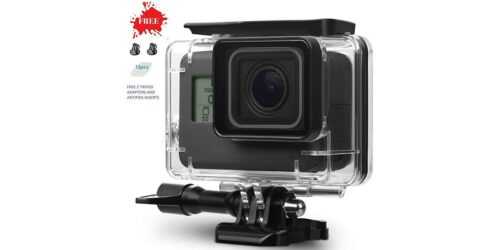 Housing gives more protection to your GoPro and protects the camera from water. This accessory is very light and easy to carry while travel.
GoPro Head Strap Mount
Best Essential Go pro Accessories For Travel, Waterproof head-strap mount compatible for all GoPro action camera, one size fit for all.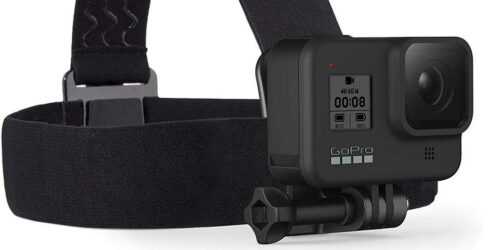 This GoPro travel accessories fit directly on the head and ideal for the hand-free shot.
Head-strap GoPro accessories give you the most fantastic adventure filming experience without shooting by hand. You can buy Travel Gadgets Under 1000.
GoPro Seeker Camera Backpack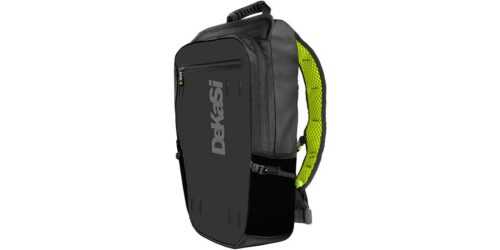 Lightweight(989 gram), weather-resistance travel backpack for GoPro. Backpack specially made for GoPro and gave you comfort in carrying GoPro and its accessories on a trip.
GoPro Dual Battery Charger
Best Essential Go pro Accessories For Travel, Save your time and charge 2 batteries simultaneously. It has a dual battery charging indicator led so that you can check the status of both batteries.
Charge compatible with hero 8, hero 7, hero 6, hero 5. The product comes with one battery, USB cable, and also with a one-year warranty.
Anti-Fog Inserts
fog less anti-fog inserts for GoPro cameras, perfect for GoPro waterproof housing to prevent fogging.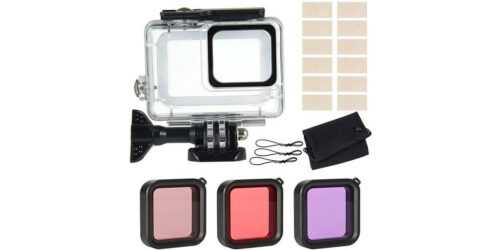 It protects the camera lens from fog, to use this insert at both sides of the housing. It can be used multiple times.
Clamp Mount
Best Essential Go pro Accessories For Travel, With the clamp mount, you can shot amazing videos because you can adjust your camera on thin things, even in pencil.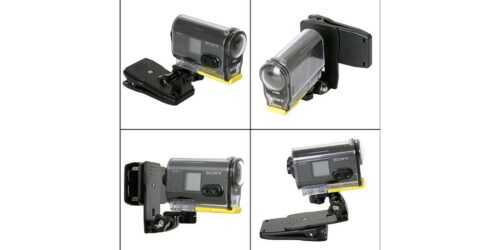 It really helps you when you are in an outdoor location for a shot but can't find any object to hang your camera. If you are interested in an international tour, then you can check International Travel Gadgets.
GoPro 3 Way Mount Tripod
Go pro designed 3 in one tripod.
It can use as a camera grip
Extension arm
Tripod
This tripod is compatible with all pro. This product is suitable for POV or selfies.
Adofys Flexible Gorillapod Tripod
Adfys tripod is a 360 rotation ball head tripod. The product is not only for Gopro even it's compatible with smartphones and DSLRs.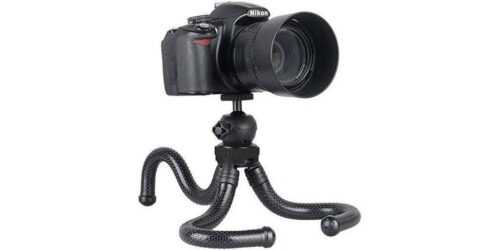 You can easily use heavy cames on it without worry even if you are shooting in rough condition because of this travel accessory, your camera and smartphone are safe.
Also, with this tripod, you get the free mobile holder to mount your mobile on it. You can easily lock this tripod at any angle because of its Clasp Lock, and I tell you thing is terrific.
Rode Extranet microphone
One of the best Budget range On-camera microphones. It's a very compact and lightweight microphone. You can easily carry this on a trip in your bag.
This microphone comes in the metallic body. Also, there is no need for a battery to use this product.
GoPro Smart Remote
Control all your camera features, setting even you can capture footage remotely when you want to start its start by just clicking a remote button or when you want to stop, its stop recording by just pressing a button on the remote.
Remote is a wearable, waterproof. And you can check other Smart Gadgets For Travelers.
Amazon Basics Waterproof Floating Hand Grip for GoPro
It is one of the essential GoPro accessories for travel because it gives extra grip to use your GoPro securely. It is compatible with all GoPro cameras.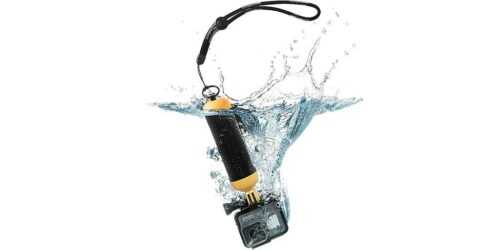 This product comes with complete waterproof protection so you can smoothly go into the water pool with this hand grip. You get a wrist attachment with this grip, so you get an additional secure hold.
Timelapse Mount
Timelapse stabilizer for GoPro, but not even go pro, you can mount other action cameras and Its smartphone to take timelapse.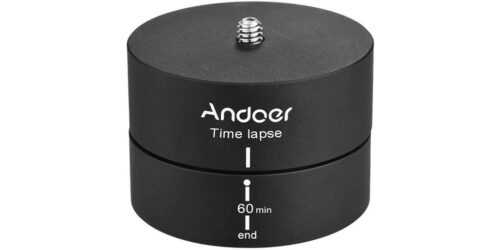 It can rotate your camera up to 1 hour. This product is working without battery, also its design for indoor and outdoor use.
GoPro Shorty Mini Extension Pole with Tripod
Another GoPro travel accessories manufactured by GoPro. It's a small size extension pole with a tripod. It's very tiny, and even it can easily fit in your pocket.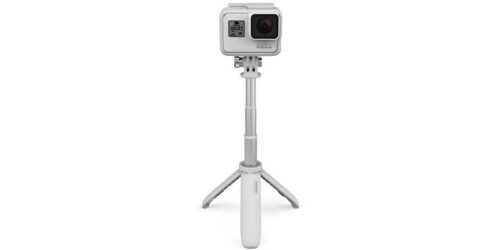 Very lightweight and need a small tripod and also Extension for your camera to shot videos, it can be the best option for you.
Amazon Basics Case for GoPro
It can be the best travel go pro accessories because it can contain all your GoPro accessories together security and organized.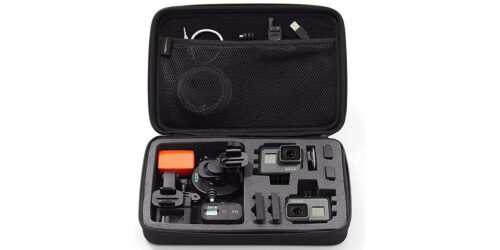 It is convenient to carry also in this. You get a place for all your GoPro accessories.
Check Out the Amazing Travel Bags & Accessories: