International Travel Gadgets
Hello, travels! Are you bored with local travel or travel destinations?
Why you don't try some fantastic international destinations with are amazing and smart international travel gadgets that help you in foreign countries. Here we discuss travel gadgets and accessories.
These travel gadgets give you more comfort and safety during your travel. Here is the list we also describe How to Save Money for International Travel? so it can help while you are on an international trip. We introduce essential travel gadgets, it will help in useful travel accessories.
Ahh, Do not worry about things what to choose and what to not, So here i share you the list of travel accessories that help you travel smart internationally.
List of International Travel Gadgets
Action Camera
An action camera is a type of digital camera that helps in capturing scenes of adventure and action. The action and adventure scenes are realigned from these cameras. it is a unique travel accessories.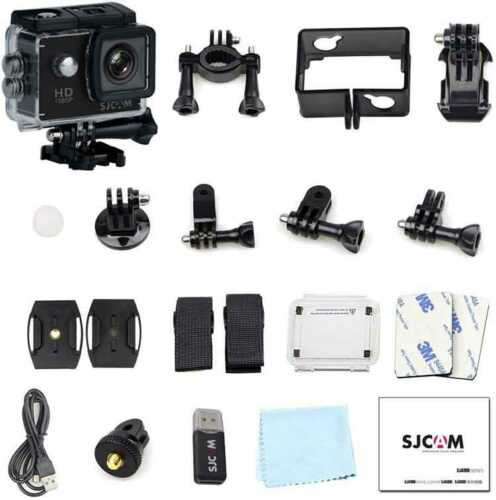 Best Feature of product: 30-meter Water-resistant, support wifi standard, High Definition quality, and SD card support. Check more about Best Action Cameras For Travel in 2020
LifeStraw Water Filter
It is useful in filtering water, if you are fond of adventure trips then do not fall ill during a shortage of water, so you can filter the water by using this gadget, this will make your journey even easier. Geek travel gadgets is best to travel gadgets.
Best Feature of product: Filter water up to 1000 liter, remove 99.99% bacteria, 99.9% of waterborne protozoan, and EPA filter standards. When you are on travel you need some apps we provide a list of that type of best apps The Best Travel App in India for Travelers in 2020.
Female Urination Device
A female urination aid or STP device is a device that allows women to stand and urinate. This device is handy for female travelers.
Best Feature of product: Easy washable; give an option to do stand up pee in dirty toilets, lightweight, and easy to carry in a purse. Do you want to find the best cloth details you can check here Why Travelers Prefer Custom Clothes, And Why You Should Too?
Compact Jewelry Box
Another useful gadget for women travelers, travel, or life is essential for women; this box keeps them in stock and gives you security.
Best Feature of product: Simple and compact design, synthetic leather material, and velvet lining. If You destination in India then Read 25 Best Cool Travel Gadgets India.
Portable Safe
It is by bringing one in itself that will give you It helps to secure important things.
Best Feature of product: Grey color, Material multi, shock-absorbing foam and water-resistant. We can also introduce Best Business Travel Accessories in India in 2020.
Scrubba Wash Bag
This is a small bag, which is useful for washing clothes during the journey, because of this you have ease of travel. this is the best travel gadgets for backpackers.
Best Feature of product: Hydrolysis-Resistant Polyether Tpu, Dry-Bag, Clean Clothes In Minutes, and Machine Quality Wash. Check more bag Best Travel Bag Brands in India for Luggage in 2020.
Pocket-Size Washing Machine
That is the world's smallest washing machine; we can take it with us anywhere. Most travelers use it during travel.
Best Feature of product: 3KG Capacity, Blue color, Semi-Automatic, 240 Watts, and plastic material. You can also learn How to Save Money for International Travel? (Updated 2020) there.
Universal (All-in-One) Plug Adapter
This plug charges you every type of phone, laptop, and power bank. You can easily take it anywhere.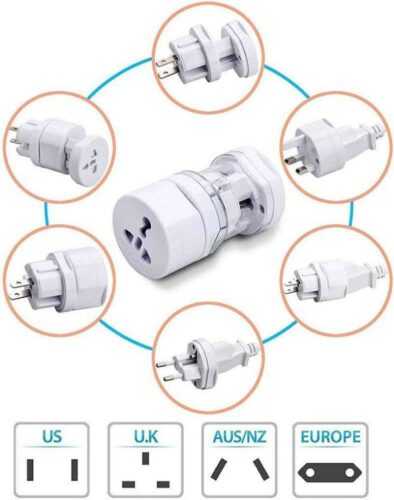 Best Feature of product: lightweight, Power Adapter, easy to carry, and AC power cord. You can also check details for Six Snowfall Apps, Weather or Road Problems During Traveling.

Awesome Travel Jacket Hoodie
The clothes are always discussed during travel, most people prefer wearing Jacket Hoodie.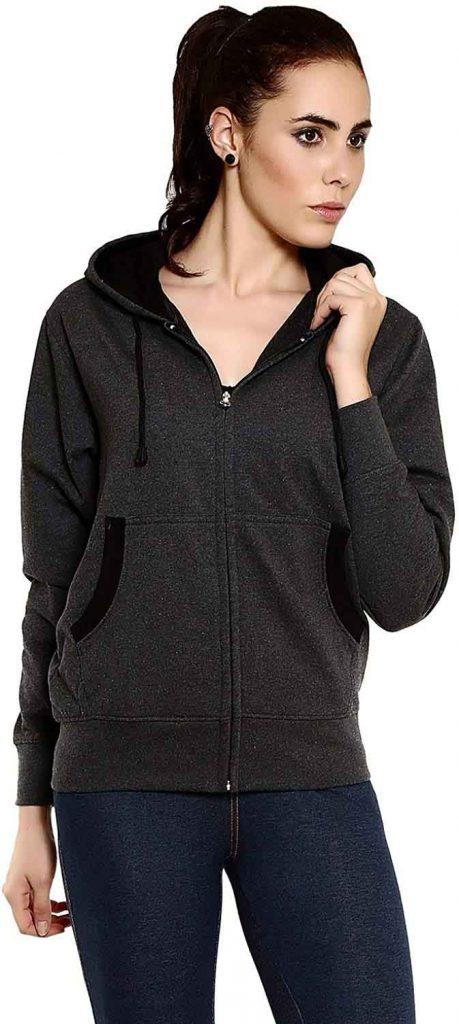 Best Feature of product: Easy to carry, Easy Washable, Hand Warming Pocket, and hand gloves. You can also take a tour of Most Wanted 15 Travel Accessories on Amazon India in 2020
Universal Waterproof Case
The waterproof case gives you protection during the rain and etc.
Best Feature of product: phone case, reliable full protection, snow proof, dirt proof, and waterproof. Do you want to give gift anyone then check here Best Travel Accessories to Gifts in India in 2020.
Lightweight Bluetooth Tripod and Selfie Stick
The selfie stick helps you to take a lot of photos with the phone. With the Light Weight Bluetooth Tripod, you can also use the Bluetooth Stick.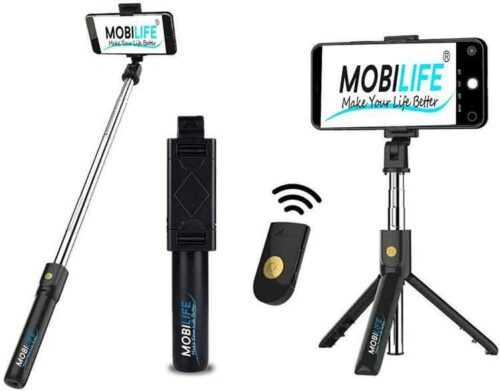 Best Feature of product: Lightweight, adjustable holder, Easy to Use and Easy to setup. you can also read about Best Business Travel Accessories in India in 2020.
Smart Suitcase
Suitcase Is always help to storage cloth and important items while you are traveling.
Best Feature of product: Polycarbonate material, hard casing, red color, and Wear-resistant. Here We Provide list of best top 10 Best Hi-Tech & Smart Travel Bags in India (Updated 2020)
Travel Door Alarm
Travel Door Alarm provides you with safety.
Best Feature of product: Loud, attention grab, easy setup, and easy to carry. You can also check Best Selling Travel Gadgets Under 1000 in 2020.
Travel Pillow
Travel pillow helps you when you fly and on a long travel tour.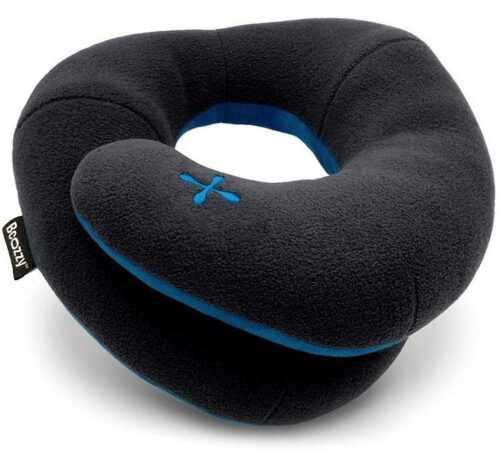 Best Feature of product: Color is a black, soft, and flexible material and an excellent neck pillow. Check here Tommy Hilfiger Travel Bags India(Updated As 2020).
Thermal Blankets
It is a hot blanket; sometimes, it works as a first aid kit; it is used to heal the body.
Best Feature of product: polyester polar fleece blanket, Easy care, and Soft. you can also read about Most Wanted 15 Travel Accessories on Amazon India in 2020
Solar Charger
It is charged by taking energy from solar, it helps you a lot in your journey.
Best Feature of product: Secure Material, high quality, portable solar charger, super-bright LED light. if you were on your first fly ride then check here Your First Flight: How To Make The Most Of a Long Layover.
Noise-Canceling Headphones
This frees you from the surrounding noise and gives you the convenience of a noise construction.
Best Feature of product: Volume-optimized, balanced audio, Alexa-enabled and USB cable:30.5 cm. Best Travel Accessories For a Cruise You Need to Pack (2020) list is here.
Kindle
It is very useful for reading a book
Best Feature of product: Adjustable front light, playback of Audible audiobooks.
Check Also: