Travel Gadgets Under 1000
I want to travel with travel gadgets, which give you more comfort, safety, and luxury. But don't have much budget? Here is the solution for your Travel Gadgets Under 1000.
I am coming with new unique travel gadgets that give you more luxuriousness and comfort for under 1000 rupees. Check Solo Female Travel Safety Products.
Earplug
These Earplugs are used for Noise Reduction while Travelling and for protecting ears. These are comfortable, smooth, dirt-resistant, and surface for hygiene. The benefit of using this Earphone is that it is corded for convenience and can prevent earplug loss.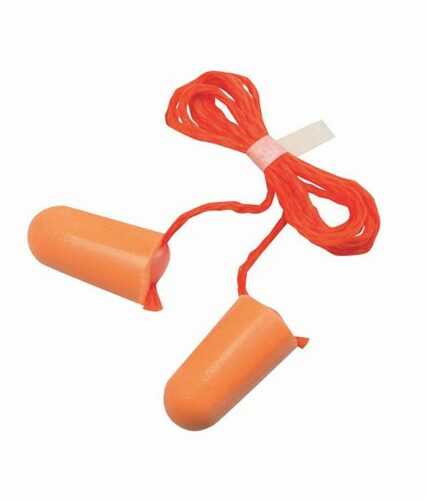 Duffel Bag
This Duffel Bag is water-resistant, has a capacity of 50 litres with three compartments, and has multiple pockets. This Bag is compatible with Cabin Luggage and has various back and side guards for protection against the wall. Its Nylon fabric is 100% waterproof and can keep your luggage safe.
OTG & USB Pendrive
This is the pen drive that is used for smartphones. This pen drive can easily transfer your content from your phone to your computer also, it can quickly free up space on your Android smartphone or Tablet. It has a superfast transfer speed from the drive to the computer and is compatible with Android phones and Smartphones.
First Aid
This First Aid Box is the clear solution to keep your things neat, organized, and well-managed. You can put your items in this Box as it is a multi-functional storage box, it provides enough space to keep bandages, drugs, and other medical solutions also, you can use it for other purposes. The First box is easy to carry, i.e., you can carry it anywhere and keep it anywhere as it can not take much space.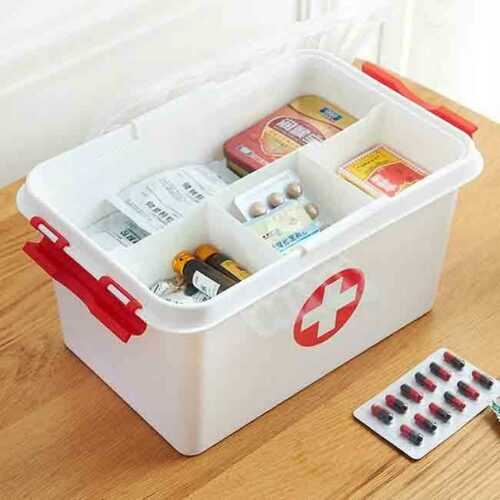 Slippers/Flip Flop
This pair of slippers is comfortable and also has a great look. This slipper has a soft footbed and wide stripes to comfort your feet and is easily washable. The toe piece of this slipper is placed at an ergonomic location to rest your feet. These slippers are lightweight on your feet and provide you with a steady grip.

Cup Warmer
This cup warmer is perfect for tea lovers and coffee lovers. It is also perfect for lazy tea or coffee lovers as you only have to press the button for instant stirring action. It is an insulated cup to keep your drink hot or cold, and it comes with a non-spill lid to keep your drink warm for a long time.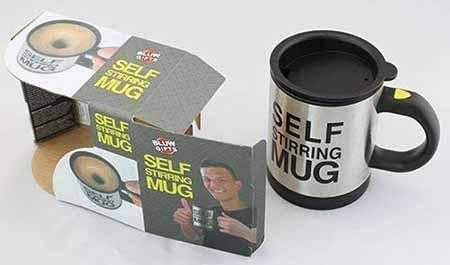 Luggage Scale
This luggage scale is made of durable stainless steel material and has a compact, lightweight design. It has multi-functions, i.e., auto-lock display, auto shutoff, battery indicator, easy-to-read LCD with the backlight of night vision, and is easy to use. It can easily tell you the weight of your luggage and is mainly used when travelling on a flight.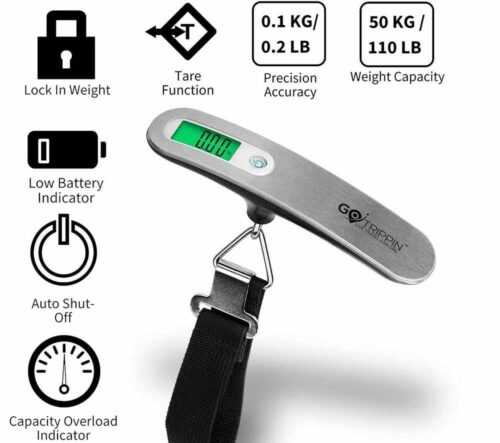 Selfie Stick
Selfie Stick can keep your hands free and can take solo or group selfies. It is lightweight and foldable; you can fold it within 3 seconds, you can carry it anywhere, and you can also carry it in your pocket. This Selfie stick is suitable for most smartphones. This Selfie stick is easy to use you have to adjust your phone in it, and then you can take selfies.
Mini Foldable Handy Tripod
This Mini Foldable Handy Tripod has adjustable height metal legs and rubber feet. It is compatible with small digital cameras. You can use this tripod in an effortless position as a webcam on your desk for the great experience of video streaming, business calls, video blogging, etc. this Mini Tripod is lightweight and easy to carry anywhere.
Egg Boiler
This egg boiler is designed by boasting stainless steel and is equipped with a flat heating plate. This instant egg boiler is easy to use and speeds up the way to prepare the plate of your egg. This egg boiler can be used in your home, hotel, or hostel room. Its size is also not much big so you can keep it anywhere.
Female Urination
This Female Urination device is reusable and is the solution not to worry while using any public washroom on Trains, on Flights, or at any other place. It is specially designed for travelling purposes. It is easy to use and leak-proof, and its funnel is designed to keep your clothes clean. This female urination device is lightweight and easy to carry in your handbag.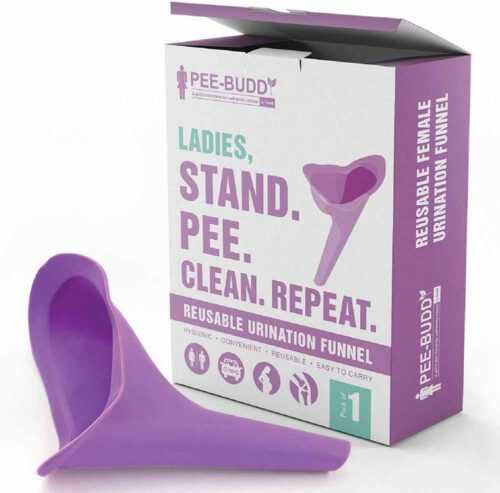 4 Port USB Wall Charger
The 4-Port USB Wall Charger is used to charge multiple devices at a time. It is lightweight, so you can carry it anywhere in the world. It is compatible with all types of Indian switchboards. This charger uses Indian pins and perfect fits in Indian sockets.
Backpack
The bag is waterproof and can ease the load with contour-padded shoulder straps. It has multiple loops and straps, which provide quick access to essentials. It is a huge backpack with many pockets. Lifting and Carrying this backpack is convenient, with grab handles located at the front panel and on top.
Sunglass
These sunglasses are comfortable, stylish, and used to protect your eyes from Dirt, Sunlight. The sunglasses are full-frame and are used for any type of face. Mainly use while you are travelling in a rural area, as they can protect your eyes from dirt.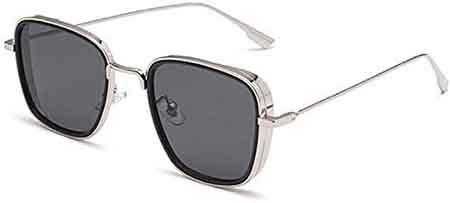 Travel Hand Sanitizer
This sanitiser can kill germs, fight bacteria or microorganisms on the skin surfaces, and prevent the spreading of infections and diseases. When travelling, if you cannot wash your hands properly due to lack of water, you can use sanitiser to clean your hands.

Ayurvedic Sunscreen
Ayurvedic sunscreen protects your face from sunlight, is water-resistant, and gives you a shiny look. Applying this makes your skin fresh, stays moisturized, and feels fresh throughout the day. You can use it at that place where you find so much heat and sunlight that can affect your face.
Lighter
Hiking Boots
These hiking boots are stain and water-resistant to use in travelling. Its anti and durable sole can help you on a hike with steady and easiness and provide great grip on the ground. These shoes are specially designed to give a better grip on any type of road. Its inner part is made up of special technology.
Headlamp
A headlamp is used for hiking, cycling, night walking, hunting, camping, and fishing. It is a hand-free LED torchlight. You can also wear it as a bike helmet light. It is Water Resistant, easily adjustable with your head, and comes with an Anti-Slip Headband. It has three light modes, i.e., strong, light, and emergency.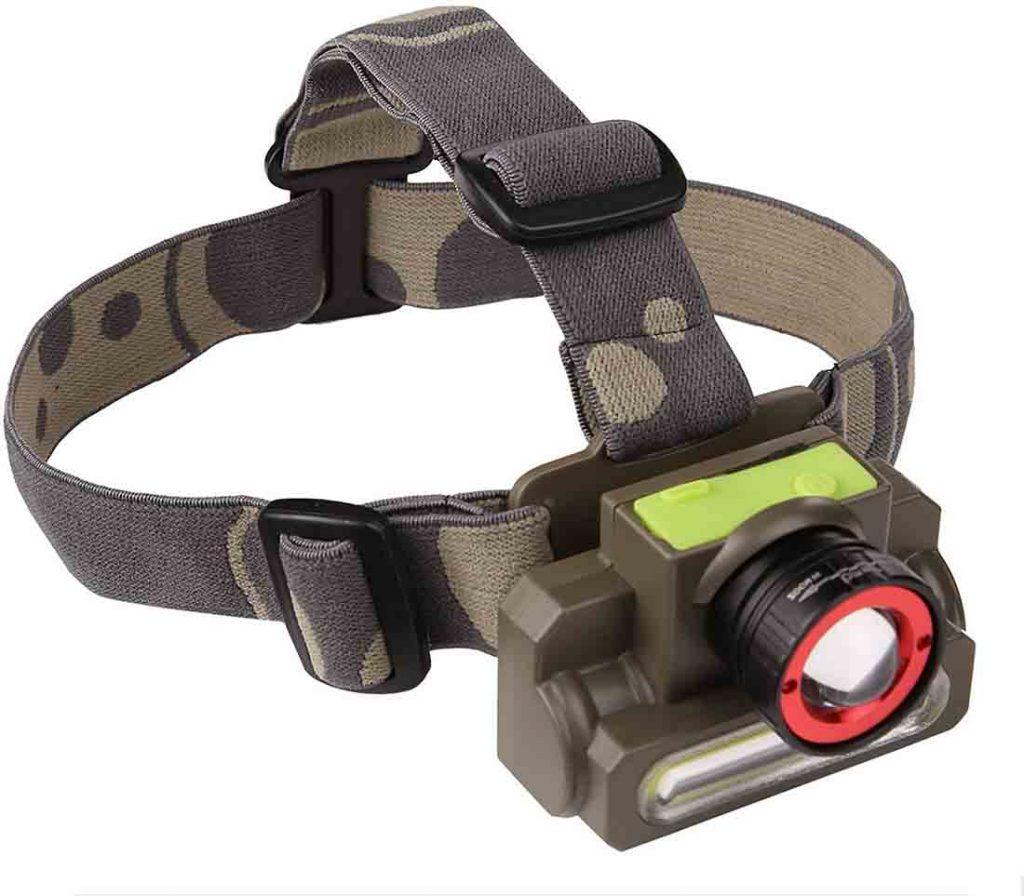 Travel Neck Pillow
The travel neck pillow is very comfortable to use and can give rest to your neck. It always ensures that your neck must always have to be in the right position. It is lightweight, and you easily carry it while travelling. This travelling pillow is designed for a perfect sleeping position. Its noise-isolating earplugs ensure you do not hear unnecessary noise.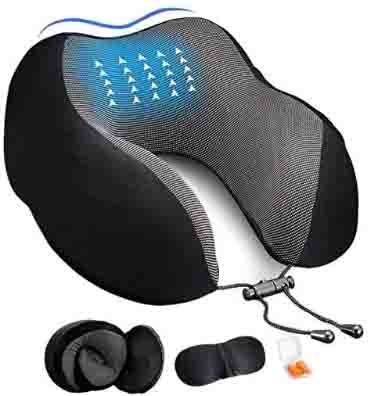 Hammock
It is a foldable netted shape that is very easy to set up. It comes with a carry bag to store and is easy, compact, and easy to use; also, it does not take up much space. You can hang it on your veranda or courtyard or carry it when you are going camping, climbing, travelling, hiking, picnicking, etc.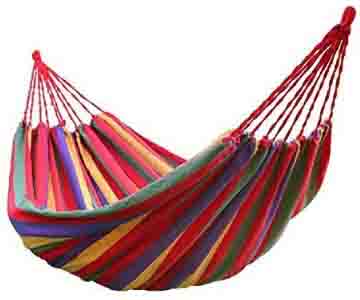 Thermos
It is stainless steel material with a double wall and temperature retention. It keeps your drink hot or cold for a long time. It is easy to carry in backpacks or gym bags. It has a double-wall vacuum with a copper coating that maintains the drink's temperature.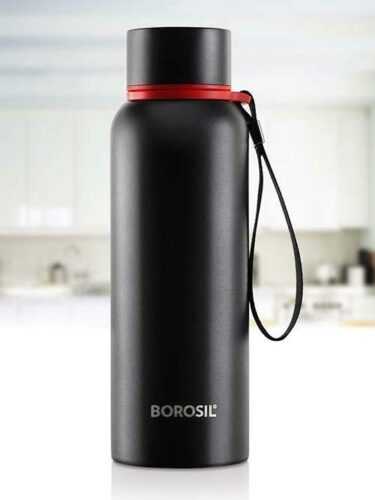 Travel Jacket
A Travel Jacket can keep your body warm and can save your body from cold wind. It also has a safety pocket in which you can keep your phone, money or other small things.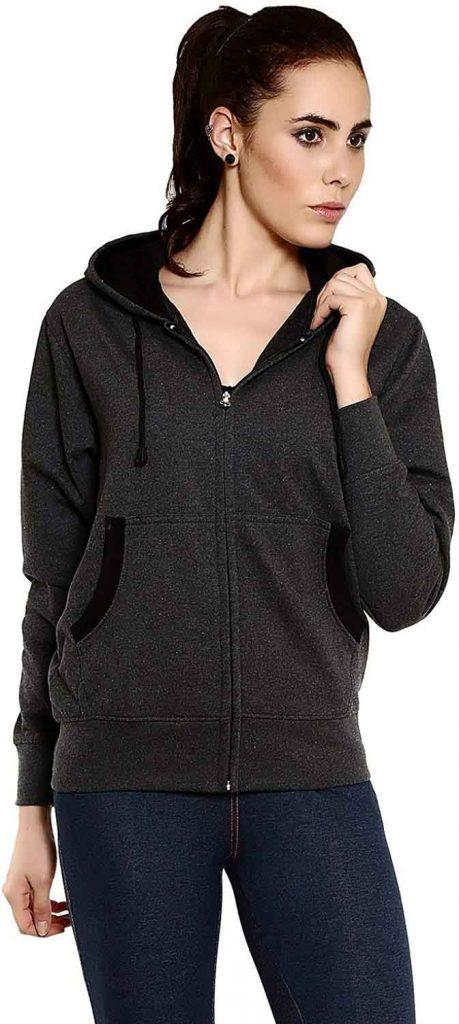 Bluetooth Speaker
Bluetooth speakers can make your travel more fun as you can listen to songs, news and other exciting things in them. It is water resistant and has good battery life for a better experience.
Eye Mask
This eye mask is beneficial and does not move or fall while sleeping. It keeps your eyes covered while allowing oxygen in for Comfort And Breathability. You can keep an eye mask while travelling as it gives you proper rest as your eyes are covered. It also improves your mood and energy.
Universal Travel Adaptor
It is a compact-sized and lightweight Worldwide Power Adapter, and it is easy to carry when you are travelling around the world. This is a travel power adapter that fits the plug of almost every country. You can easily carry it from one place to another.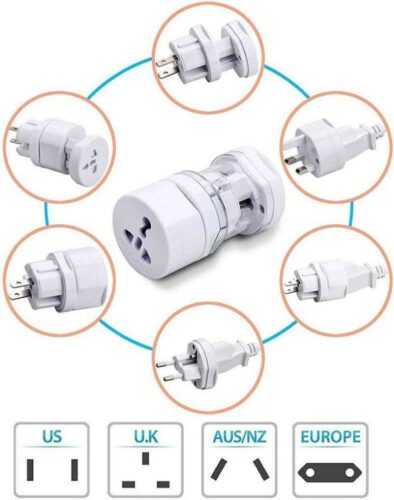 Backpacking Tent
A backpacking tent is an instant 60 seconds setup used in travelling. It is lightweight and is enough for family hiking and travelling. It can be placed anywhere. It is mainly used for camping.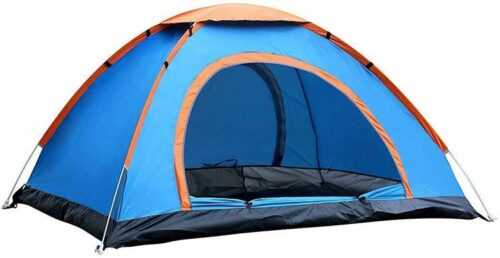 Power Bank
This power bank is beneficial for travelling. The place where you cannot find a socket, in that case, you can use a power bank. The power bank can also be used in trains and other vehicles to charge your phone or laptop.
Check Out the Best Travel Accessories & Gadgets: