15 Travel Accessories on Amazon India
Having the right travel accessories made your trip easy, whether you go for two days trip or its full week vacation. Here I share with you the best selling travel accessories on Amazon India.
Travel Shoe Bags
Shoe Bag help to protect your clothes and other items as well as helps you to clean shoes.
Car Travel Inflatable Sofa Mattress Air Bed
Most comfortable feeling in cars as well as for kids to rest while driving.
Neck Pillow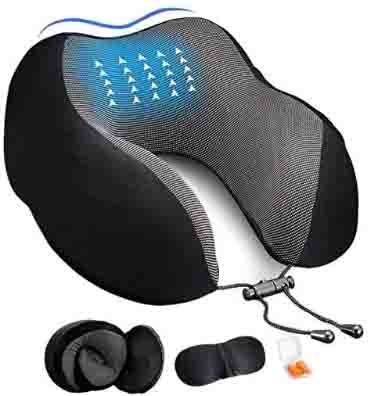 Travel Neck Support Rest, you able to sleep properly while traveling. Buy Combo of Eye Mask, noise-isolating earplugs, and carry bag.
Outdoor Sport Travel Pouch
Water Resistant Outdoor Sport Travel Pouch Belt Waist Phone Bag Fanny Case Pack Money Pocket MOLLE attachments.
Universal Worldwide Travel Adapter
Universal Adapter Worldwide Travel Adapter with Built-in Dual USB Charger Ports.
Luggage Locks
4-Digit Safe PIN Hand Bag Shaped Combination Padlock Lock for protecting your luggage from theft or unauthorized access.
Toothbrush Container
Anti Bacterial Toothbrush Container Toothbrush Cap, Hygienic Antibacterial Toothbrush and Toothbrush Case Holder to protect from dust, insects, etc.
Foot Rest
Portable Adjustable Height Travel Office Footrests Hammock for Office Bus Airplane.
Travel Makeup Mirror
Double-Sided LED Lighted Makeup Mirror– Compact Folding. You can read also Travel Tips to India.
Travel Bluetooth Headphone
Wireless range up to 10 meters, HD clarity sound with super bass.
Travel Bottle Organizer Kit
Save more space, use a travel bottle organizer kit for liquid products like shampoo, oil, and others.
Travel Makeup Bag
This Portable Travel Cosmetic Makeup Bag. It Is Design To Simplify Your Life while traveling. You Can Keep Everything Together Well, and Easy To Find What You Need.
Electronic Travel Gadgets and Accessories Shell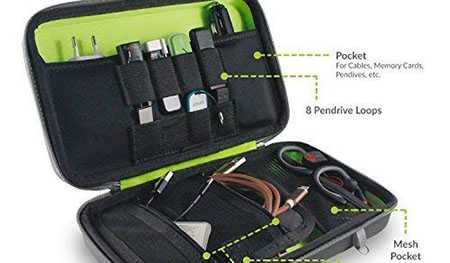 Safely carry your electronic gadgets with this shell. Water-resistant, shockproof, and dustproof. You can read also Travel Tips to Asia.
Lightweight Zipper Pouch for Traveling
A4 Size Zipper Pouch for Document, Cosmetics, Travel, Pen Stationery, and Accessories.
Toilet Seat Covers
Easy To Apply Hygienic Flushable & Disposable Paper Toilet Seat Covers for Travel.
Read Also: