Best Places to Visit in Shimla
Places to Visit in Shimla, We all know that India is one of the best tourist destinations around the globe. This incredible country experiences the footfall of millions of tourists every year.
Be it adventure trip, a romantic escape from your busy schedule, or a family vacation, India has got everything for you.
Despite having numerous places that you can visit in India yet Shimla is one of the most loved & admired tourist spots of this beautiful country.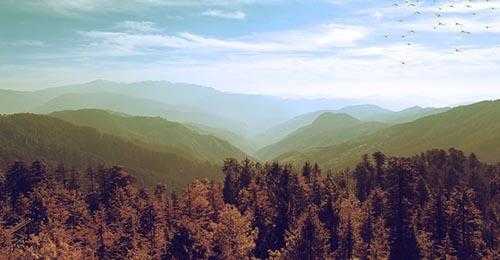 Named after Shyamala Devi, a Hindu Goddess, Shimla is known for its hypnotizing scenic beauty, lush green valleys, and snow-capped mountains.
If you are thinking to plan your honeymoon, Shimla should be at the top of your list. It was the summer capital of British India back in the year 1864.
Though there are many places in Shimla to visit yet some are must for a traveler to explore. Besides, there is an interesting story or fact behind those places. Let see the most visited and famous tourist spots in Shimla.
The Ridge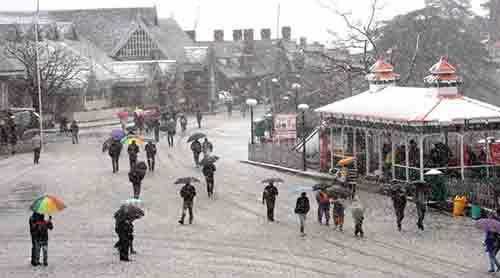 If we talk in general, the ridge is nothing but a wide road where people experience calmness away for noisy city lives.
This place is located at the center of Shimla and is considered as a hub for cultural activities. The reason why this place is so famous is the panoramic views it offers in its surroundings.
It is best when it comes to photography as you can capture some great moments of your life here with nature.
One of the famous places to see at the ridge is a Church, which is known for its neo-Gothic structure and a 1910 built Tudor library.
The Mall Road
Places to Visit in Shimla, It is the shopping hub of the capital city of Himachal Pradesh. Located near the Ridge, it also offers scenic beauty of Shimla that no place can hide.
Gaiety Theater is the prime attraction of the mall road in addition to others. This theater was inaugurated on 30 May 1887 and now it is used for performing arts by schools.
Kali Bari Temple & Town Hall are the other two spots after Scandal Point. This place was built during the British colonial rule.
The most important thing to notice at this place is vehicles. Except for emergency vehicles, you will not see any other four-wheeler or two-wheeler at this place.
Hence, it is also best for an evening or morning to walk with your loved one.
The Scandal Point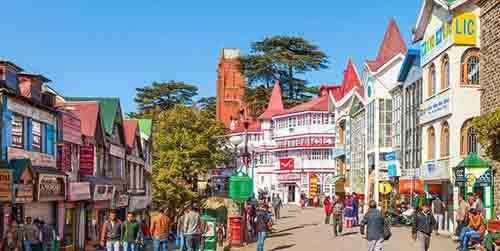 It is the joining point of the Ridge and the Mall Road on the west side. There is a small story behind the name of this place.
During 1892, an Indian Maharaja of Patiala Bhupinder Singh and the daughter of the viceroy fell in love with each other.
And it is said that they both ran away from this point. After that, this place was named as the Scandal Point and Bhupinder Singh was banned from entering Shimla.
Chail
After the Maharaja Bhupinder Singh banned from Shimla, he made Chail as his residence which is situated around 45 kilometers from the capital city of Himachal Pradesh.
The land at which Chail is situated was allotted to the Maharaja by the British for his help during the Anglo-Nepalese War. This place is also admired for the tempting beauty of nature and jaw-dropping architecture.
For hikers, this place is the best option to explore Himalayan beauty with astounding views. Put on your hiking clothes & suitable shoes and explore the amazing Himalayan Mountains.
To know more about trekking or hiking shoes you may visit redefine adventure.
Jakhoo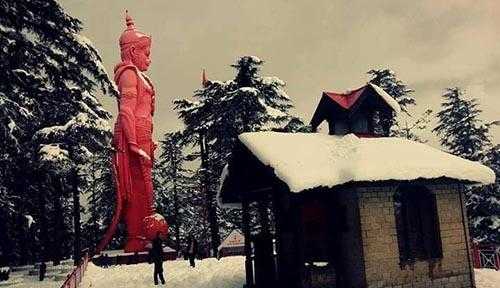 Places to Visit in Shimla, Jakhoo is the place that is known for its famous Jakhoo Temple for Lord Hanuman, a Hindu deity.
It is believed that Hanuman stayed there for rest while searching for Sanjeevani Booti during the Lanka war to revive Laxman, brother of Shri Ram.
People believe that the temple is built at the place exactly where Lord Hauman took rest. Besides, it is also known for having a giant statue of Hanuman which measures 180 feet.
It is also equipped with sensors to drive away from the birds. At the Jakhoo hill, you can also visit the wax museum to click photographs with your favorite actors or sportsperson.
Check Out the Interesting Places in India:
Kufri
It is the place which is just 17 kilometers away from Shimla and is loved by tourists from around the globe. Almost all who visit Shimla visit Kufri as well.
It is a hill station that has a magnetic property to attract tourists. Kufri is well-known for various winter sports and it is a treat to watch during snowfall.
Besides scenic views, Kufri is best for skiing as well. While in Kufri you must also see Himalayan wildlife zoo.
Kalka-Shimla Railway
Though it is not an actual tourist spot yet it is on this list due to outstanding views it offers. It is a railway line that mostly travels through the mountainous area from Kalka to Shimla.
While on a trip during this route, you will experience an unforgettable journey through many tunnels (around 103) and bridges (around 969).
Tattapani
It won't be wrong to say that this place is mysterious. Located around 52 kilometers away from Shimla, this village (Tattapani) is known for its hot water springs.
Why we've called this place mysterious is because of some amazing qualities of hot water that is spread at an area of 1 square kilometer approx.
The spring water is believed to have magical powers of curing various health ailments like fatigue, stress, joint pain, skin diseases, and poor blood circulation.
You can also enjoy white river rafting here on Sutlej River including many other water sport activities.
Green Valley
Places to Visit in Shimla, This is one such place in Shimla that every nature-lover must visit. Justifying its name, this place gives breathtaking views of lush green hills & forest.
Tourists have the liberty to capture splendid moments with Mother Nature that can be cherished in the future.
It is an ideal destination for photography and without any doubts one of the most beautiful places in the capital city of Himachal Pradesh.
At the backdrop of the green valley, you can see amazing snow-capped mountains demanding much more attention.
Indian Institute of Advanced Study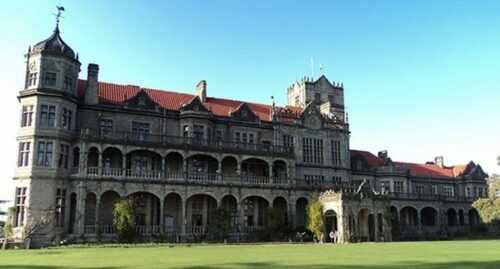 Once a home, is now a place where research on advanced studies is done. This place was built as a home for Viceroy of India Lord Dufferin and was designed by a PWD architect Henry Irwin.
Known for its jaw-dropping Victorian-style architecture, this building got the most advanced firefighting mechanism of that time.
Wax-tipped water ducts are what they installed in this beautiful building. Besides, it was also the first building to get electricity in Shimla way back in 1888.
Indian Institute of Advanced Study saw some of the most historic decisions in India which include the decision to separate Pakistan and East Pakistan from India.
In 1945, it was only the place where the Simla Conference held. You must pay a visit to explore the beauty of this beautiful place.
Mashobra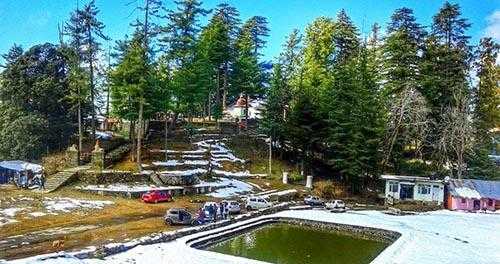 This town located in Shimla is known for its lush green valley and pleasing view of nature. Mashobra is famous for one of the presidential retreats in India and is entirely made of wood.
Visitors can also explore Wildflower Hall, Carignano, and its wildlife. The Wildflower Hall used to be the residence for Lord Kitchener & Lord Ripon during British Rule and is now a property of Oberoi Hotels.
Naldehra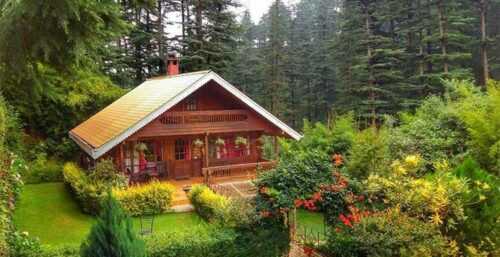 For adventure seekers and nature lovers, Naldehra is just a paradise. You will be mesmerized by its scenic beauty, plain view of mountains, and pine trees.
There are many places to explore in this hill station situated around 22 kilometers away from Shimla. This Place was discovered by the British Viceroy of India, Lord Curzon.
The three most important places to visit in Naldehra are the Golf Course, Mahakali Temple, and Mahunag Temple. It is also a place where you can purchase well-priced handicrafts and food items.
The Shimla State Museum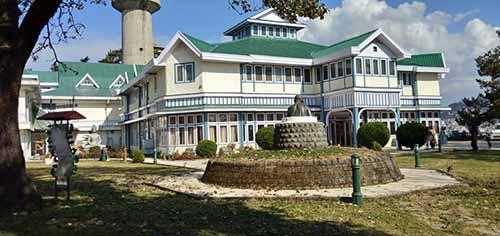 Places to Visit in Shimla, Admired for its outstanding British architecture, this state museum holds many ancient paintings, handicrafts, sculptures, coins, carvings, and artifacts for display.
It was built way back in the year 1974 and is located just 3 kilometers away from the famous Scandal Point.
Besides exploring antiques, you also get to learn about the rich history of Shimla and these artifacts at this museum.
Chadwick Falls
Stop by a dense forest surrounding pine & deodar trees where Chadwick falls is located. Here you will experience water falling from a great height of about 1586 meters.
The view is just ecstatic and you will love to capture the moment in your phones and camera. Leave all your stress & workload away and take a dip in cold & freshwater at this Chadwick Falls.
Himalayan Bird Park
Places to Visit in Shimla, Love nature and birds, Himalayan Bird Park is the best place for you to visit. Here you'll find the most exotic and rare birds other than native ones.
The species of birds you'll see will be overwhelming. This place is located at a great height of 2000 meters just opposite Viceregal Lodge.
It is advised to visit here during summers to extract the best out of this place. Some of the alluring species that you'll find here are peafowl, the Himalayan Monal, & pheasants. Besides, this is also a place that has several rare species of plants and trees.
Lakkar Bazaar
Though it is not a monument, architectural beauty, or some kind of entertainment spot yet this is a place famous place in Shimla. As the name suggests, it is a marketplace that sells a variety of artifacts made of wood.
Wooden toys and wooden sticks are a few of the famous things that you can buy from Lakkar Bazaar. You'll also enjoy local food & snacks at this place which includes aloo Tikki and chole Bhature.
Kuthar Fort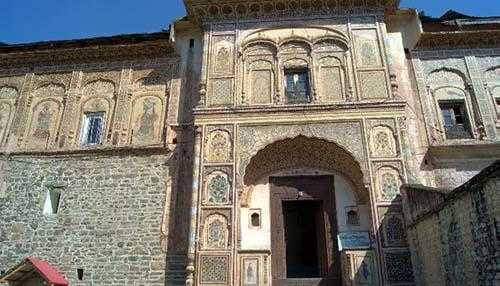 This fort is located in the Solan district of Himachal Pradesh and is believed to be about 800 years old. Built by Gurkha Kings, this place features astounding gardens, ancient temples, and fresh-water springs.
You can take a glance at snow-capped Shimla peaks and Himalayan Mountains from this place. Visitors can experience the beauty of its architecture and capture it in their cameras and phones.
Prospect Hill
For devotees, nature lovers, & adventure seekers as well, this place is worth visiting. It has been established for Goddess Kamna Devi as a token of respect.
The views from this hill are incredible and its beauty is speechless. Prospect Hill is a place where you can spend some quality time with your loved one by walking on the streets that offer breathtaking views.
Shimla Reserve Forest Sanctuary
Places to Visit in Shimla, This is a place to explore for wildlife enthusiasts and nature lovers. You will experience a wide range of flora and fauna at this place including the rare ones.
The most sighted animals at Shimla Reserve Forest Sanctuary are Leopards, deer, monkey, jackals, and bears. You can capture them in your cameras for creating good memories.
Gorton Castle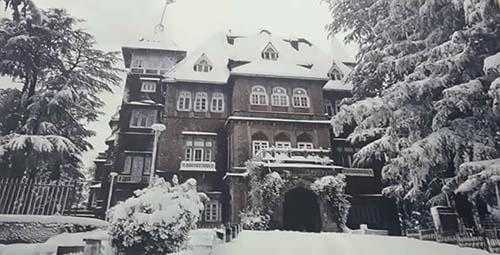 Places to Visit in Shimla, Built during the Colonial era in the year 1904, Gorton Castle is a place that you must visit while touring Shimla.
It is situated on The Mall and is known for its rich history reflected by the Neo-Gothic style architecture. The architecture of this castle was designed by one of the best British architects of his times Sir Winton Jacob.
It is believed that vibes coming out of this castle takes you way back into the Colonial era.
The Bottom Line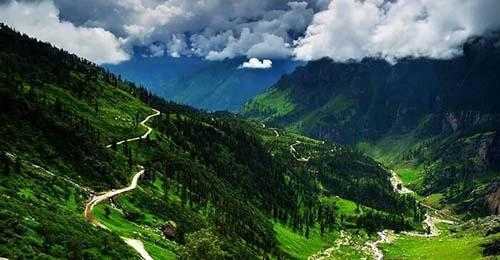 As discussed above, there are many tourist attractions present in Shimla but the mentioned above are must-visit places for anyone. There is much more about these places than written here.
You'll realize it when you'll explore them and you might be able to see some other side of these destinations to share. So what are you waiting for, just take some time out and plan a trip to this beautiful city?
Check Out the Other Indian Destination for Tourist:
Read Also:
Spiritual Places to Travel in India