The United Kingdom is one of the world's top economy and best tourist hotspot. You won't believe but the UK is the 6th biggest tourist spot or destination in the world. To see top 10 Mysterious places in the UK
More than 35 million people roam to this place every year and the numbers are increasing with every passing day.
From medieval castles to less touched beaches and from skyscrapers to ancient Stonehenge, there are hundreds of tourists destinations the UK is blessed with.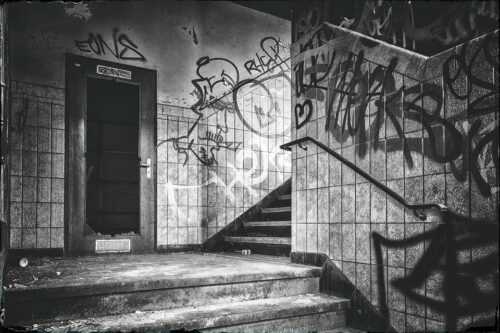 The United Kingdom is also the home to a few worlds' top mysterious places and if you are fond of exploring weird and bizarre places, the UK could be a better place to visit.
Top 10 Mysterious Places in the UK
I can help you in finding those Top 10 mysterious places in the UK with this post, just make sure to pack your vacation essentials before starting your trip.
World War II Bunkers
A lot of underground shelters were built during WWII in the UK and most they still don't permit public entrance.
These bunkers were mostly used as communication centres and have played an important role during the war.
It will be a completely different experience to visit these Top 10 mysterious places in the UK.
When the intense airstrike starts destroying defense bases above the grounds in 1944 a large number of underground bunkers were built across the country.
Only five secret bunkers are opened for the public these days and if you want to explore something mysterious in the UK what can be better than these underground chambers.
West Norwood Cemetery
This place is forgotten and most Londoners even don't know enough about this place.
This cemetery is one of the world's most mysterious and spooky destinations. This underground mysterious place has an amazing past.
History – This place dates back to around 1837 and contains a great collection of tunnels packed with more than 3,500 coffins.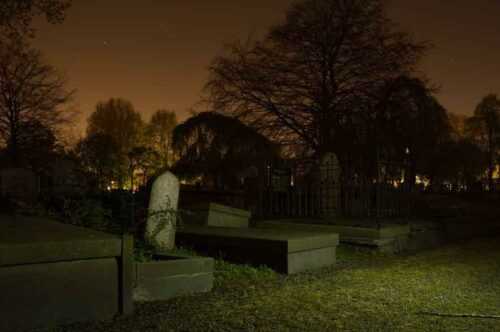 In the mid 19th century the United Kingdom goes through many big infrastructure changes.
Most of the cemeteries of London were cleared during this time to build huge sewerage systems.
Rest of the cemeteries was overcrowded with dead bodies making it pulpy and swampy wastelands.
The graveyards become a health hazard and a Law was passed to ban the burial of new bodies.
At this time dead bodies were also snatched and supplied to medical colleges in return of money.
The people of London city came with an idea of underground crypts to ensure the safety of their loved ones dead bodies.
They started buying shelf space and keeping dead bodies in the West Norwood Cemetery crypts.
Secret Cabinet of Winston Churchill
Secret Cabinet of Winston Churchill was a mystery for the Nazis and that's why it is featured in this list.
Construction of these secret war rooms began in 1938 and completed in August 1939.
The rooms were operated for almost 6 years from 1939 to 1945. When Japan surrenders in 1945 this place got abandoned.
This place is recognized as one of the most valuable places in the history of the Second World War.
A lot of preservation work has been done throughout these years and an Imperial War memorial and museum was also built.
The Churchill War Rooms are opened for the public and you can also visit Top 10 mysterious places in the UK this destination in your next UK journey.
Chislehurst Caves
Chislehurst is called a cave but actually, it is 32 KM long network of manmade tunnels.
These tunnels were used to extract flint deposits from the chalk layers of London.
You won't believe but these caves date back to some 8000 years ago and mining was still active around the mid 19th century.
The Chislehurst caves were used during WWI and WWII. In the First World War, these caves were used by the Royal Arsenal as an ammunition storage site.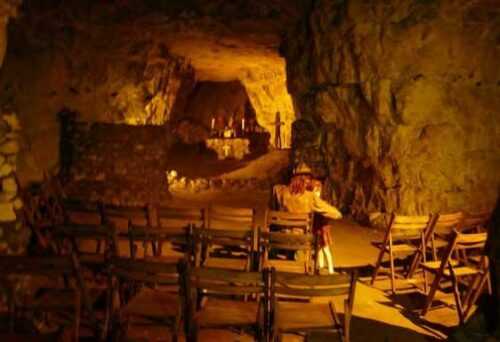 During the Second World War, it was utilized as an air raid shelter and become home to more than 15,000 inhabitants.
The caves were get equipped with electricity, toilets, a chapel, washing facility, small cinema, police station, shop and even a hospital at that time.
These manmade caves were also used for mushroom farming in the late 1930s. From 1960 the Chislehurst caves are also utilized as a music venue.
St Peter Chapel
The St Peter chapel is situated at the windy coast of Essex.
This chapel was built nearly 1400 years back in 642 AD and considered as one of the oldest churches in the country.
The chapel was built by a Christian missionary, St Cedd.
You have to walk through a rugged path in order to reach the chapel.
The 1400 years old chapel still operated and provides regular services even to the present days.
Stonehenge
The huge stone monuments are said to be more than 5,000 years old. Stonehenge is one of the best tourist destinations in the UK and still a mystery for the world.
The 30 feet tall rocks weighing more than 25 tons were brought from more than a distance of 32 KM north.
The monument hides many secrets and is one of the most mysterious places on earth.
Dark Hedges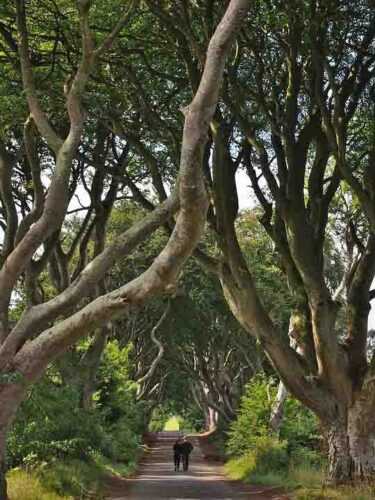 One of the most famous tourist hotspots of Northern Ireland, Dark Hedges looks a lot mysterious.
It looks creepy, spooky, haunted, wonderful and mysterious at the same time.
In the eighteenth century, an avenue of beech trees was planted by Stuart family making the Dark Hedges of the present days.
Even after two centuries this place it still attracts thousands of visitors and also one of the most photographed natural phenomena of the world.
Shell Grotto
Top 10 mysterious places in the UK The Margate's Shell Grotto's purpose, owner and age are still unknown, now this is even more mysterious.
The story behind the discovery of this place is that a boy found it while digging a duck pond in Margate, Kent in 1835.
After digging he and his father entered the monument and discover a big system of underground tunnels and passageways.
The walls and the roofs of the tunnels were all decorated with millions of shells.
The shells are beautifully arranged in images of flowers, trees, gods and other wonderful patterns.
It is found that more than 4.6 million shells are used in decoration and the possibly Roman cement was used as the adhesive agent.
Tintagel Castle Ruins
Why a castle ruin is famous in the UK when it is home to many world famous and medieval castles.
Tintagel castle ruins are famous because they are associated with the English legend King Arthur.
The castle was built on the edge of a cliff and has also a cave called Merlin's Cave just beneath the ruins.
The coastline, cliff, caves and waterfall make it one of the top mysterious tourist hotspots of the UK.
Longleat Hedge Maze
The world's longest maze may not mysterious for you but it can be the most wonderful place you will ever visit.
It is located between Salisbury and Bath covers more than 1.48 acres area.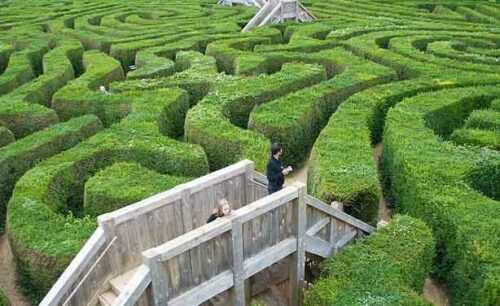 More than 16,000 English yews were planted to construct this 1.60 miles pathway. It will be fun to walk through the turns, twists and dead ends.
Are you looking to book your next trip? Check out the following services we use and love or click the previous link to read more!
Booking To find best hotel deals.
Best International Flight Deals to Book in 2019.
World Nomads to ensure your trip.
Hostelworld to find a budget hostel.
Jetradar book Flight at cheap price.
GetyourGuide Guided Tours.