Mohatta Palace
The Mohatta Palace, located in Karachi, was built as a summer home in 1927 by Shivratan Chandraratan Mohatta, a Marwari businessman.
To architect this palace, one of the first Indian museum architects named Ahmed Hussein Agha was chosen.
One of the most intriguing and captivating destinations in Pakistan is undoubtedly the haunted place in Pakistan.
Nestled amidst the breathtaking landscapes and rich historical sites, this haunted place stands as a testament to the enigmatic tales that have circulated for generations
History*
The construction of the Mohatta Palace History has some interesting love stories behind it. This story somewhat reminds me of the love tales of the Taj Mahal ( one of the world's seven wonders).
As Taj Mahal was built on the orders of Shah Jahan as a loving tribute to his wife.
The difference is that the Mohatta Palace was built to save the wife of Shivratan Chandraratan Mohatta from dying, whereas Shah Jahan built the Taj Mahal after the death of his wife.
In 1927, one of the most successful Marwari businessmen was instructed to construct a palatial house in a magnificent seaside neighbourhood of Clifton.
The amazing fact about it is that the architect assigned this work was Ahmed Hussein Agha, the first Indian Muslim architect. For this task, he came from Jaipur.
Many of you might have a question: What was the reason behind making this palace?
It is said that Mohatta's wife at that time was suffering from some serious illness.
So, the doctors had suggested to Mohatta that the refreshing sea winds could cure his wife of that illness.
Therefore, Shivratan built this beautiful bungalow in Clifton, which covered a very large area.
Insides of the Mohatta Palace
As you are now aware of the history behind Mohatta palace. Let's take you inside the details of its interiors.
While entering this palace, the first thing that will catch your notice is the beautifully coloured windows, a beautiful view of architectural brilliance, an arch and minarets, and a stone wall.
Pakistan is home to a rich tapestry of historical sites and legends, and among them, the most haunted places in Pakistan hold a chilling allure.
One such place is the infamous Mohatta Palace in Karachi, with its eerie tales of ghostly apparitions and inexplicable sounds that echo through its opulent halls.
Not to forget the luxurious and royal feeling that rooms on the first floor give, where one can feel delighted to be in.
Then comes a second floor which is no less charming because the rooms are so big that it's hard to imagine being used by one single person.
Even now, if you visit this palace and go to its rooftop, you might be lucky to get a view of the sea.
This is because of the high-rise buildings that have surrounded the Mohatta Palace.
These buildings have made it difficult for the winds to reach their once favourite palace destination.
Back when it was constructed, the occupants of this charming palace used to enjoy not only the sea breeze but also the scenic view of the unpaved seashore.
You can also see some magnificent structures on the rooftop with a central dome covered by small ones.
These homes were constructed to protect the inhabitants from the direct heat of the sunlight.
This building had other four minaret-homes in addition to the central structure in its corners.
Mohatta Palace Haunted
Mohatta palace haunted story:
During the renovation of this palace, when it was getting prepared for exhibitions, some mysterious things were observed by people.
Those people were the ones who worked late at night. The workers and visitors have also said that they experience some strange things.
Workers were often seen complaining about the lights moving around the palace when not a single person use to be inside.
According to the guards, Mohatta palace is a mysteriously haunting place with ghosts from the British Raj.
Mohatta palace architecture:-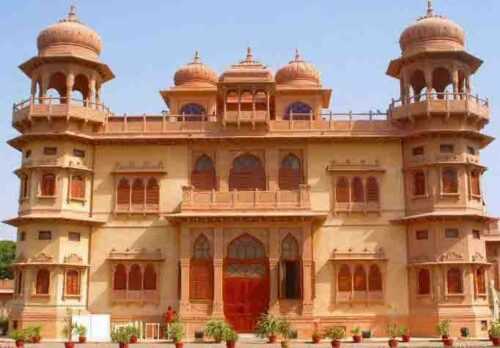 The Mystery of Mohatta Palace Secret Tunnel
Here comes the most interesting part, which many of you might not know. This palace has a secret underground tunnel that is haunted house karachi.
This tunnel leads from the grounds of the palace to a hidden Hindu temple that is less than a kilometer away.
This was said to be constructed to give a safe passage to Shivratan Mohatta's wife, who was Hindu so that she could worship daily.
Why mohatta palace is famous? This tunnel exists even today, although, with the passing time, it has got caved in. But, the entrance is now blocked from both sides, making it even more haunted places in karachi.
The whole setup of a museum in all parts of Pakistan was supported by then Prime Minister Benazir Bhutto. In 1995 all of this was formally purchased for the Mohatta Palace Museum karachi Trust.
Because this building was out of use for around a decade, this palace required major work of restoration, cleaning, and a few internal and external renovation.
There were two phases of the restoration program that took place. All of which got completed in August 1999. The museum was open for visits for the public on 15th Sep 1999.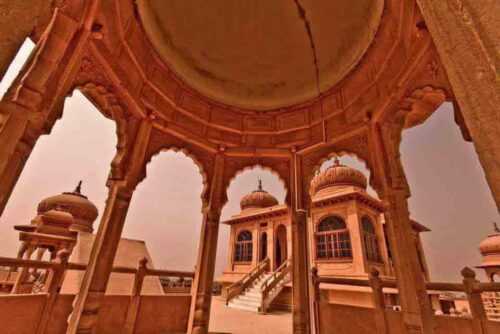 Location
Mohatta Palace Location Museum, 7 Hatim Alvi Rd, Block 5 Old Clifton, Karachi, Karachi City, Sindh 75600, Pakistan
Entry Fee
Mohatta palace entry fee:-
Rs. 30/- is charged for adults.
Mohatta Palace Timing
Tuesday – 11 am–6 pm
Wednesday – 11 am–6 pm
Thursday – 11 am–6 pm
Friday – 11 am–6 pm
Saturday – 11 am–6 pm
Sunday – 11 am–6 pm
Monday – Closed
Sculptures
All the museum's bronzes came from the Victoria Memorial, which was once located in the Frere Gardens before the partition took place.
Her consort King Edward is also included in the memorial with Brittania, Justice, and Equality representations.
Keeping aside all these complex statues but this place has a British Soldier, four cherubs are somewhere around the fountain situated in the garden, along with a nobleman in an elaborate waistcoat.
Doesn't it sound thrilling and exciting? For adding to the majesty of this memorial, this place has a pair of bronze lions.
Museum Funding
This Museum is entirely funded by donations that it receives from the public. Including both individual and corporate funding.
However, in the past, this museum has also got some help from the Government of Pakistan that was used in some specific projects and for conserving the premises.
If talking about the current situation then this museum is in serious need of financial support to sustain.
All these historical places have their own charm. People who love to explore the mysterious secrets of past love history.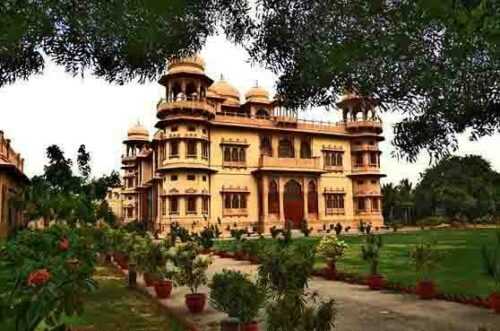 The best part about history is that immediately the urge for more depth in the story increases when you get to know about it.
This is the reason that even today, people from different parts of the world love to visit such places and know about the untold stories behind them.
I am sure the readers who came here in search of Mohatta Palace's history have experienced the same urge and hunger of knowing every detail about it.
I hope this article was successful in providing you with the answers to Mohatta Palace. But In case you have any doubt, do let me know through your comments below. Thanks for reading!
who built mohatta palace.
What is Mohatta palace timings?
Tuesday to Sunday: 11:00 AM to 6:00 PM
Closed on Mondays
What is mohatta palace famous for?
Mohatta Palace, located in Karachi, Pakistan, is famous for its rich history, architectural grandeur, and cultural significance. Constructed in the early 20th century by Shivratan Chandraratan Mohatta, a prominent businessman and philanthropist, the palace is renowned for its exquisite blend of Islamic and Rajasthani architectural styles. Today, it stands as a museum that showcases an impressive collection of artifacts.
What is inside mohatta palace?
The Mohatta Palace in Karachi, Pakistan, holds a wealth of history. The great entrance's magnificence and splendour quickly captivates. Luxurious rooms with beautiful paintings and elaborate sculptures attract visitors to a royal age. The palace's interior is filled with fascinating paintings and artefacts. Each area hides a stunning collection of paintings, historic pictures, and intricate sculptures. These treasures show the region's cultural heritage and prior artistic skill. The Mohatta Palace invites tourists to experience Pakistan's rich history and beauty.