Resorts in Jaipur for Couples!
Resorts in Jaipur for Couples, Are you traveling to Jaipur? Have you booked your hotel? Jaipur is the combination of cultures, plus westernization.
If you have planned a trip with your partner to Jaipur, don't worry, your decision is wise enough. Usually, when we go on any trip, what makes it hectic?
The way one stays on their trip makes them feel uncomfortable. That is why choosing the right hotel or resort is very important before you start the trip. You can read also the Albert Hall Museum Jaipur.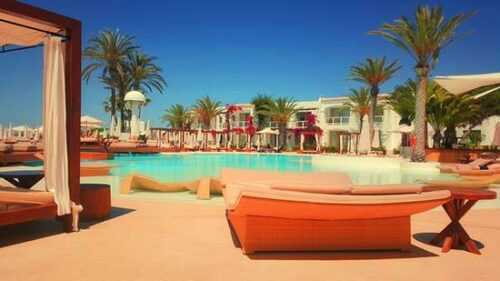 Here, in the forthcoming paragraphs, we will help you out in making selection for the best resorts in Jaipur for couples. You can read also Luxury Swiss Tent Resorts in Jaipur.
The right selection of resort for couples will help in making their trip more comfortable, and even luxurious. Now read on, and let's start exploring the top-notch places to stay in Jaipur.
Best Couple Resorts in Jaipur
Several resorts are situated in Jaipur. For spending luxurious time at your trip the Jaipur, the top-notch resorts are:-
JW Marriot Jaipur Resort and Spa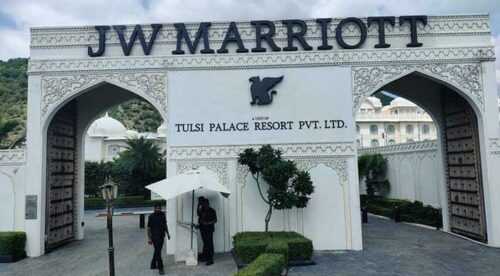 Resorts in Jaipur for Couples, JW Marriot is situated near about 8kms away from Sheesh Mahal. When it comes to amenities, there is nothing, which the visitor will not find here.
There is a fitness center, 24 hours reception, swimming pool, and many other amenities they provide to their guests. Other than the resort amenities, they provide different other personal services to the guests. You can read also the Best Water Park in Jaipur.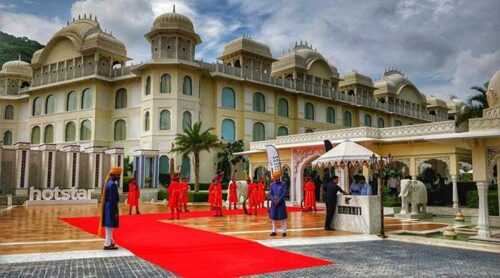 Such as Dry Cleaning, ironing services, laundry services are available. An on-site parking facility is given. In addition, a free Wi-Fi facility is also given to guests. Now the amenities part is done.
Let's talk about the surrounding of JW Marriot. The hotel looks fascinating every time. The disciplined staff members work for maintaining the surroundings properly. You can read also Monkey Temple Jaipur.
If you want to enjoy the breakfast in lawns, they will allow you to go ahead for that also. The aura of JW Marriot is also very relaxing and comfortable enough.
From the daily stressful routine, the resort offers peace for a particular time period. If you will plan for JW Marriot, you will surely feel to stay here for a little longer.
In the list of best resorts in Jaipur for couples, JW Marriot comes at the top in the recommendation list. You can read also Jaipur Travel Guide.
Hathi Mauja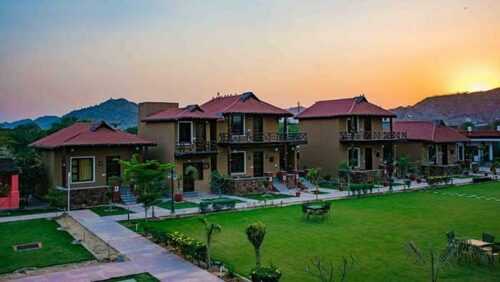 If you are looking for the best resort to stay in Jaipur, Hathi Mauja is the one to visit for sure. In the case of breakfast, they offer Buffet vegetarian breakfast.
There is an outdoor pool is situated, where you can enjoy the sun. At the accommodation, you can play table tennis over there and can have fun. You can read also the Best Jaipur Street Food Places.
From Sindhi Camp, Hathi Mauja is situated near about 12 kms away. Jaipur International Airport is the nearest one from the location.
Cleanliness, the behavior of staff, ambiance, food, and everything in HathiMauja, one will love over there. You can read also Best Places to Visit in Jaipur.
Khas Bagh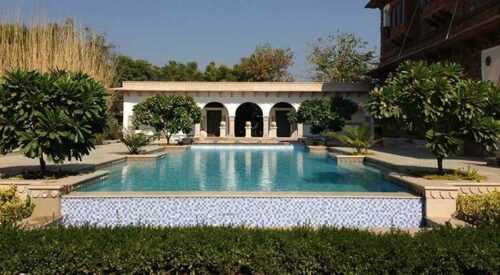 Resorts in Jaipur for Couples, In Khas Bagh, there is an outdoor pool, sun terrace, children's playground is situated. The separate restaurant is also situated over there, where guests can enjoy their meals.
Professionally trained staff with kind behavior is there to serve the guests. For any personal needs, the staff is always there to help you out. You can read also the Central Park Jaipur.
Nirbana Heritage Hotel and Spa
From Sindhi Camp, Nirbana Heritage Hotel and Spa is situated only 800 meters away. Air conditioner clean rooms make you feel comfortable over there.
In the best couple's resorts in Jaipur, it is the best one to visit. You can take a spa over there to relax and feel free at all. You can read also Jhalana Safari Park Jaipur.
The monument is situated 3.7 kms away from the property. So you can enjoy the monument sightseeing also. You can read also Smriti Van Jaipur.
Umaid Haveli Hotel and Resort
In the Umaid resort as well, an outdoor pool is situated. Free Wi-Fi is accessible over there. In the resort, there is nothing, which a visitor will not like here.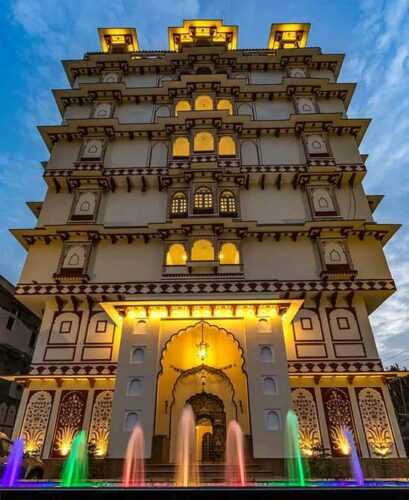 Not only this, but the resort even offers electric kettle also, which is the best facility; they are providing their customers for late-night coffee or tea. You can read also Jal Mahal Jaipur.
A minibar is also there to have drinks and enjoy with their partner. It is the best romantic resort for couples, where you will really enjoy a lot.
It will be proven as the best time period to enjoy with your partner. You can read also Birla Mandir Jaipur.
Le Meridien Jaipur Resort & Spa
If you are in Jaipur to visit Amer Fort the most, Le Meridien will be the best choice to make. It is situated 6 kms away from Amer Fort.
The rooms are well furnished and classy looking. All the rooms are sophisticated. There is a fitness center, spa and 4 dining options are available. You can read also Kanak Ghati Jaipur.
Buena Vista Resort
In the lap of Aravali Hills, the resort is situated. Buena Vista Resort is considered as the best couples resorts in Jaipur. The hotel deserves to be appreciated overall.
These are a few Best honeymoon resorts in Jaipur, where you can have fun with the exploration of Jaipur. The resorts are really appreciable in their services. You can read also Jaigarh Fort Jaipur.