Best Wildlife Places in India
India is rich and diverse in various categories including wildlife too. From the mountain ranges in the top to the Kanyakumari tip in bottom India is filled with diverse wildlife Places in India.
National parks and wildlife sanctuaries in India gives the travellers the thrill of coming face to face with many animals that too in their natural habitat.
Some of the best wildlife places to visit in India, not any nature lover can miss are listed below.
Top 15 Wildlife Places in India
Ranthambore National Park
Ranthambore national park is located in Rajasthan which was earlier a hunting ground for maharajas. Now a wildlife conservation park is one of the most adventurous safaris.
There are tiger, leopard, hyena, jungle cats, Indian foxes, and many other animals Wildlife Places in India.
However, the park is opened only through October to June and remains closed in the remaining year. The park is huge so gypsy cars are available for comfortable safaris.
Jim Corbett National Park
Located on the mountain regions of Nainital Jim Corbett National park is amongst one of the most exciting safaris. It Is also a part of the project for Indian tiger reserves.
Animals like Sambar deer, golden jackal, spotted deer, and tigers can be seen. Some of the lucky visitors can even spot the White Tiger Wildlife Places in India.
Sunderbans National Park
Sunderbans is a naturalists paradise. Spread over 54 islands with its marshy lands and dense, mangroves it even extends to Bangladesh.
The Royal Bengal tiger is the most popular animal which attracts tourists. Other animals include primate and snakes, crocodiles, bull sharks, and dolphins.
Gir National Park
The Gir National park is located in Gujarat. Asiatic lions, sloth bears, jungle cats, crocodiles, black bucks, Indian leopards and snakes are the selling features of this park.
People who want a good safari and want to visit the king of the jungle should visit Gir national park to see the Gir lion.
Kaziranga National Park
Kaziranga National park is also recognised as a World Heritage site by UNESCO located in Assam is popular for horned rhinos. It is also working with many conservation projects for rhinos (Wildlife Places in India).
Apart from rhinos, this place is rich in tea plantations around the park. The entire park can be observed through watchtowers which gives a jaw-dropping view of the park. Crocodiles, wild buffalo, swamp deer and tigers are also seen here.
Bannerghatta National Park
Bannerghatta national park has all biological species like the zoo, elephant sanctuary, tiger park and also a butterfly park.
Other options like safari and boating are also available. Tigers, barking deers, spotted deer and leopards are also available. You can read also Jaipur Zoo.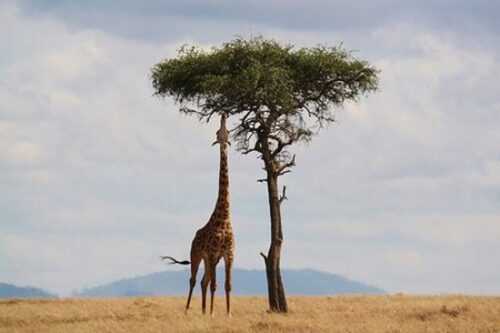 Hemis National Park
Hemis national park is located in eastern Ladakh of Jammu and Kashmir. This high altitude park is home to most endangered species like Snow leopard, Asiatic Ibex, red fox, Tibetan wolf, Himalayan Marmot, and Blue Sheep.
The pine forests and meadows, adventure trek and safari gives a feeling of experience through heaven.
The park is opened throughout the year for the visitors all the time a good experience Wildlife Places in India.
Nanda Devi
Nanda Devi is situated in Uttarakhand is home to Asiatic Black bear. The park is situated on meadows and covered through alpine trees which gives enthusiasm to every nature lover. Also, the view from each hilltop makes your visit worthwhile.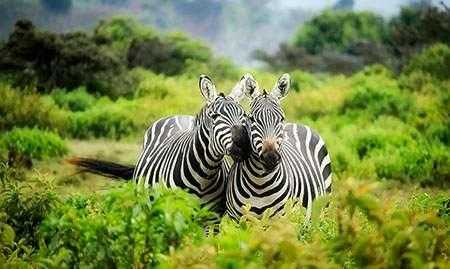 Apart from Asiatic black bear the blue sheep and Himalayan musk deer are also very popular.
The best time to visit is between April and may as the alpine trees blossom during this period and everything looks colourful and fresh.
Khangchendonza
Khangchendonza is located in Sikkim is popular for the red panda, Tibetan antelopes, and snow leopards.
The name 'Khangchendonza' originates from the Kanchenjunga peak in Sikkim. The park is located in an isolated area so the best way to get there is through Gangtok.
Jhalana Reserve Forest
The Jhalana reserve forest is located in Jaipur and is one of the newest wildlife destinations.
Established in 2017 this national reserve has more than 20 different varieties of Leopards. Birds like Shikra, white-eyed buzzard and peacock are also predominant here.
Panna National Park
The Panna National Park is located in Panna and Chattarpur districts of Madhya Pradesh.
Apart from animals like tiger, leopard, Nilgai, Sambhar and sloth bear rare birds like changeable hawk edge and blossom headed Parakeet is also found here.
Due to its variety of rare birds bird watching gallery is present here. Wildlife and nature lovers can experience this place through dense forests which has an enormous number of both birds and animals.
Periyar National Park
The Periyar National park is located in the Cardamom hills of Kerala. Perched among the hills it is a visual treat. Located on hills this place is covered with lush green meadows and green landscapes to captivate you in its beauty.
The wildlife sanctuary has elephants, tigers, reptiles, and snakes. The park also provides an opportunity to go boating on the Periyar lake.
Tadoba Andhari National Park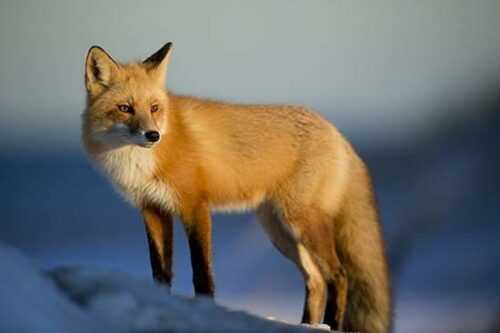 The Tadoba national parks are one of the largest national parks in Maharastra. It has all kind of animals but most popular for its tigers and Tadoba crocodiles.
Being the largest national park in Maharashtra the park is opened only opened from October to June and remains closed throughout the year for proper maintenance of the park as well as animals.
Bhitarkanika National Park
Located in Odisha this place is most popular for sightseeing al water animals like giant saltwater crocodiles, water monitor lizards, cobras, and snakes.
covering an area of 145 km sq it is covered with marshy lands, mangroves and water bodies which is the best habitat for water animals.
Manas National Park
The Manas national park is located in Assam. It is involved in tiger preserve projects, elephant preserve projects and in biosphere preserve too which gives a richer wildlife experience.
It is also a UNESCO world heritage site. Roofed turtle, golden Langur, Pygmy hog, elephant and tigers are the most seen animals here.
Best Places For Solo Travel in North India
Leopards Sanctuaries in Rajasthan
Are you looking to book your next trip? Check out the following services we use and love or click the previous link to read more!
Booking To find best hotel deals.
Best International Flight Deals to Book in 2019.
World Nomads to ensure your trip.
Hostelworld to find a budget hostel.
Jetradar book Flight at cheap price.
GetyourGuide Guided Tours.