Leopards Sanctuaries in Rajasthan
Leopards sanctuaries, Ranthambore is a well-known tiger reserve in India that attracts thousands of tourists every year. Another sanctuary dedicated to the preservation of the big cat in the state is Sariska.
Besides the famous tiger reserves, there are also multiple leopards sanctuaries in Rajasthan and you will be amazed to see them.
That's because, unlike the tigers, leopards in this state dwell in caves rather than forests. Therefore, seeing them in a different habitat is a unique experience altogether. You can book now Leopards Sanctuaries in Rajasthan nearby Hotels.
Here's the list of leopards sanctuaries in Rajasthan:
Jawai Leopard Reserve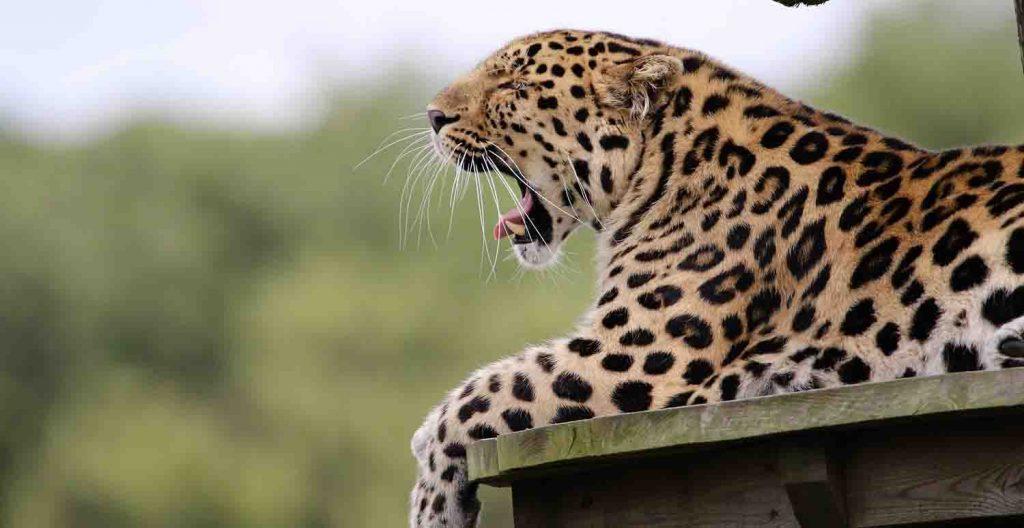 Jawai provides a unique setting to the big cats and their increasing population in this area. There are many other animals for them to hunt and they easily take shelter in the caves in the granite hills.
Except for the leopards, you also get to see many species of migratory birds, crocodiles, wolves, sloth bears, and hyenas. You can read also Best Wildlife Places in India.
It gives a unique experience to wildlife lovers, bird watchers, and photography enthusiasts. There are many vantage points in this area where you can take some stunning photos.
Jhalana Leopard Safari Park
Adjacent to the urban sprawl of Jaipur, this sanctuary allows taking a glimpse of the wildlife in Rajasthan. The best part about it is, it is not very far from the city, in fact, reaching this sanctuary is very easy in you are already in Jaipur.
The residents of the areas near this place often get to see leopards, nilgai, wolves, sambhar, and various other animals on the road in the night time.
Though, there hasn't been an untoward incident that happened because of the vicinity of wildlife to the human settlements.
You can easily watch the big cats along with the other animals very easily here. You can read also Jhalana Safari Park Jaipur.
Sita Mata Sanctuary Pratapgarh
Situated in the Pratapgarh district of Rajasthan, Sitamata Sanctuary becomes a junction of three different landscapes which are the Malwa Plateau, the Vindhyachal Hills, and the Aravalli Ranges.
It spans a total area of 423 sq km and had officially become a protected zone in 1979. Besides the landscapes, it also becomes a confluence point of the rivers Karmoi, Jakham, Sita Mata, Budho, and Tankiya.
Because of this, the Sitamata sanctuary hosts a broad range of flora and fauna. It is one of the major spots if you want to see leopards along with many species of birds and other mammals as well.
Kumbhalgarh Wildlife Sanctuary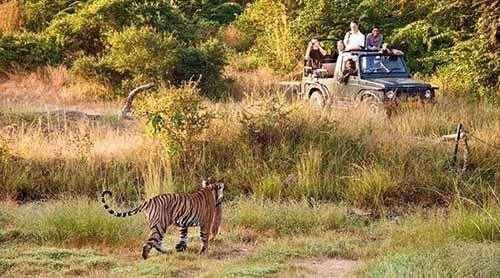 Covering the total area of 578 sq km, Kumbhalgarh Wildlife Sanctuary is situated in the Rajsamand district of Rajasthan.
Besides the wildlife, Kumbhalgarh Fort is another big attraction which is located right in the middle of the forest.
This is one of the places in Rajasthan where you can see a dense forest that has become a habitat of many species. Apart from the leopard, you can also see jungle cats, sambhar, nilgai, antelopes, hyenas, sloth bears.
It is also one of the hotspots for bird-watching with species like golden oriole, parakeets, pigeons, bulbuls, white-breasted kingfisher, doves, peacocks, grey jungle fowl, etc.
Bera Leopard Sanctuary
In the past few years, this place has gained a lot of popularity because of its unique environment which environment and tract that separates this land from the other leopards sanctuaries in Rajasthan.
Just like Jawai, you get to see granite hills instead of dense forests and leopards dwell inside the caves.
The sighting of the big cat is very easy in this area, as they are mostly out in the open looking for food. You can read also Best Wildlife Experience in India.
Read Also: