If you are looking for a fun day out with your friends or family, then Jal Dhara Jaipur is the place for you! This water theme park is located in the heart of the Pink City and offers a variety of exciting rides and attractions.
From thrilling water slides to relaxing rivers, there is something for everyone at Jal Dhara Jaipur. So come on down and enjoy a day of fun in the sun!
Jal Dhara Jaipur is the perfect place to cool off in the summer heat. JalDhara Jaipur is the perfect place to take a break from the hustle and bustle of city life.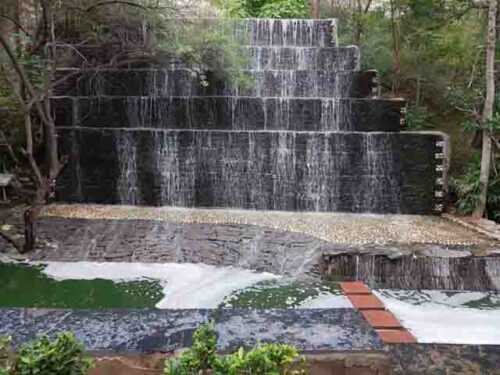 Jaldhara Jaipur Address
Jal Dhara is one of the most popular tourist destinations in Jaipur. Located near the Shiksha Sankul Gate, Jawahar Lal Nehru Marg, it is a perfect place to enjoy the beautiful views of the city. JalDhara is also a great place to take pictures and capture the memories of your trip.
Jawahar Lal Nehru Marg, Bajaj Nagar, Jaipur, Rajasthan (Pin:302015)
Jaldhara Jaipur entry fee
JalDhara is a must-visit place for those looking to escape the city life's hustle and bustle. The entry fee is very reasonable, and the scenery is simply beautiful. JalDhara is worth a visit! Weekend. Make sure to bring your camera, because you'll want to take lots of pictures! JalDhara is a great place to relax and enjoy nature. Trust us, and you won't be disappointed!
Jaldhara Jaipur ticket price 2022: 10 INR per person; on weekends, it's 20 INR only.
Jaldhara Jaipur opening & Closing time
Jal Dhara, meaning "water curtain", is a popular spot for tourists and locals. The Jaipur landmark is open from 10 in the morning until 7 at night, making it the perfect place to cool off after a long day of sightseeing. JalDhara is a must-see for anyone visiting Jaipur!