A honeymoon is one of the most special times in a couple's life. It is often looked back on with joy and happiness for years to come, which makes it all the more important that you make sure it goes well. Wherever you go for your honeymoon, there are always unique honeymoon destinations that will be considered spectacular.
Whether they are known for their natural beauty or affordable accommodations, these honeymoon locations are worth considering when planning your honeymoon!
Handpicked Unique Honeymoon Destinations on a budget in 2023
1: Maldives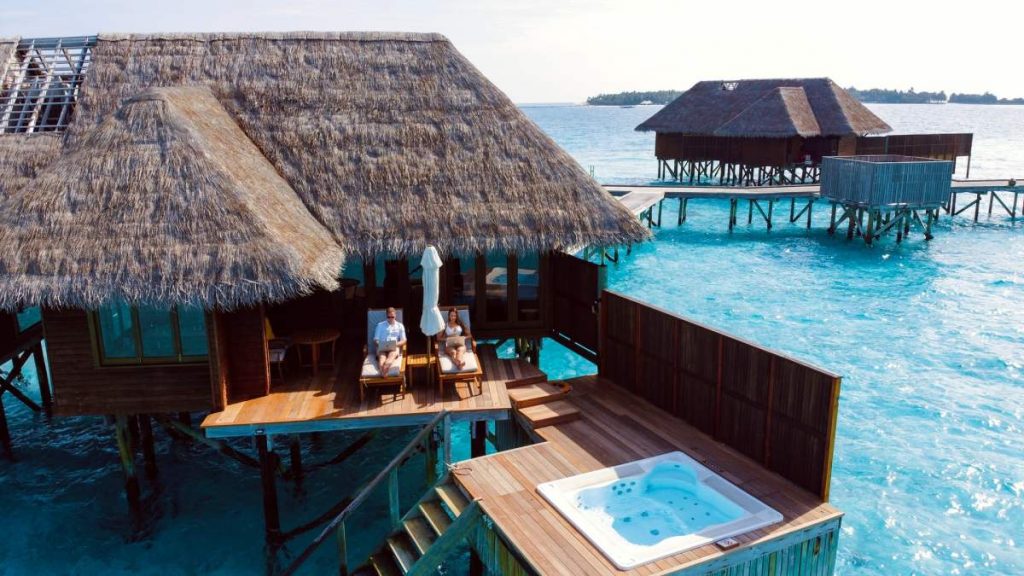 When you are planning your honeymoon and budget is your primary consideration, it can be hard to know where to go. In such a case, One of the most beautiful places you can choose is The Maldives.
It has some of the best deep-water diving in the world and offers a variety of different activities for couples who want something more than just sitting on a beach all day. If you're thinking about taking that special someone on their honeymoon, then this is definitely an option that should be considered!
The Maldives has over a thousand islands, so you can find the perfect one for your needs. Whether you're looking for seclusion and privacy or want to be in the middle of all the action, there's an island for you. One of the great things about The Maldives is that it's not as expensive as some other unique honeymoon destinations.
You can get a great vacation here for not all that much money, which is nice because you have to spend so much on the wedding!
Overall, this place is beautiful and relaxing. It's perfect if you're looking for time away from everything but still want an amazing destination with plenty of activities available. If you're looking for the perfect honeymoon spot, The Maldives should definitely be at the top of your list!
2: Costa Rica
Costa Rica is the honeymoon destinations for many couples who want to enjoy a romantic honeymoon. This small Central American country offers so much, from cheap honeymoon resorts to wonderful white sand beaches and lots of adventure opportunities.
One of the most popular honeymoon destinations in Costa Rica is Manuel Antonio National Park, which was named one of the "25 Most Romantic Destinations in the World" by Traveler's Today magazine.
One of the things that makes Costa Rica such an interesting honeymoon destination is its diversity. The country has coasts on both the Pacific and Caribbean oceans, and there are dramatic changes in landscape from one region to another.
You can go from sun-drenched beaches to lush rainforests to active volcanoes in a matter of hours. Costa Rica also boasts an impressive variety of wildlife, making it one honeymoon destination that is sure to appeal to anyone who loves the great outdoors.
There are lots of opportunities for hiking through rainforest trails and spotting monkeys, sloths, and other exotic creatures. Birdwatchers will also find plenty to keep them occupied in Costa Rica, as the country is home to more than 850 species of birds.
3: Puerto Rico
Another country where you can go for a budget-friendly honeymoon vacation is Puerto Rico. For honeymooners, the island is full of natural beauty with over 200 miles of coastline boasting beautiful beaches.
You'll never run out of things to do here with so many world-class golf courses, nature reserves, historic sites, and more!
Here are some of the honeymoon experiences you can have in Puerto Rico:
Explore historic forts and castles. There's a lot to learn about the history of this island from 500 years ago. By visiting these sites, you'll get an idea of why many people love Puerto Rican culture today!
Go on nature walks with your partner and see the incredible flora and fauna that Puerto Rico has to offer.
Take a catamaran cruise or go fishing for some of the best seafood you'll ever taste!
Relax on one of the many secluded beaches–the perfect place to spend some quality time with your spouse.
Indulge in some of the best local cuisines–Puerto Rico is known for its flavorful food!
Sample some wine at a distillery or dance to salsa music in Old San Juan. There's always something going on here, so you'll never get bored!
As you can see, there are plenty of reasons why honeymooning in Puerto Rico is the perfect honeymoon experience. You can be as active or laid-back as you want with so many fun things to do! Now let's take a look at some honeymoon accommodations that are sure to please your new spouse:
In Old San Juan, El Convento Historic Inn & Spa provides budget rooms and suites for guests. This inn is located in a restored convent from the 1600s and overlooks the ocean. It's definitely a unique experience that you and your honey will love!
And finally, for those who really want to splurge on their honeymoon, we suggest Dorado Beach, a Ritz-Carlton Reserve. This resort is located on its own private beach with all kinds of luxurious amenities, like a spa and golf course for a cheaper price. It's one of the perfect places to relax and enjoy your honeymoon!
4: Indonesia
Indonesia is one of the best honeymoon destinations in Asia where you can enjoy a budget-friendly vacation. It has unmatchable scenery and perfect weather conditions for newlyweds.
This beautiful country offers many exotic tropical islands that are not only gorgeous but also offer rich culture, extraordinary cuisines, and plenty of outdoor activities for couples.
In Indonesia, every honeymooner will have a chance to explore the beautiful coastline of Bali and Lombok Island. Visitors can enjoy their time in Nusa Dua beach where they can see nice hotels with soft-sand beaches as well as white sand dunes.
And when it comes to water activities, Bali and Lombok Island are the perfect places to do it. The crystal clear water and coral reefs make diving, snorkeling, surfing, and swimming a sheer bliss.
Apart from Bali and Lombok Island, you can also explore other exotic Indonesian islands such as Sumatra, Sulawesi, Flores, Kalimantan, and Papua. Each island has its own uniqueness that visitors will never forget. So, if you are looking for a perfect honeymoon destination in Asia, Indonesia comes at the top of the list.
5: Thailand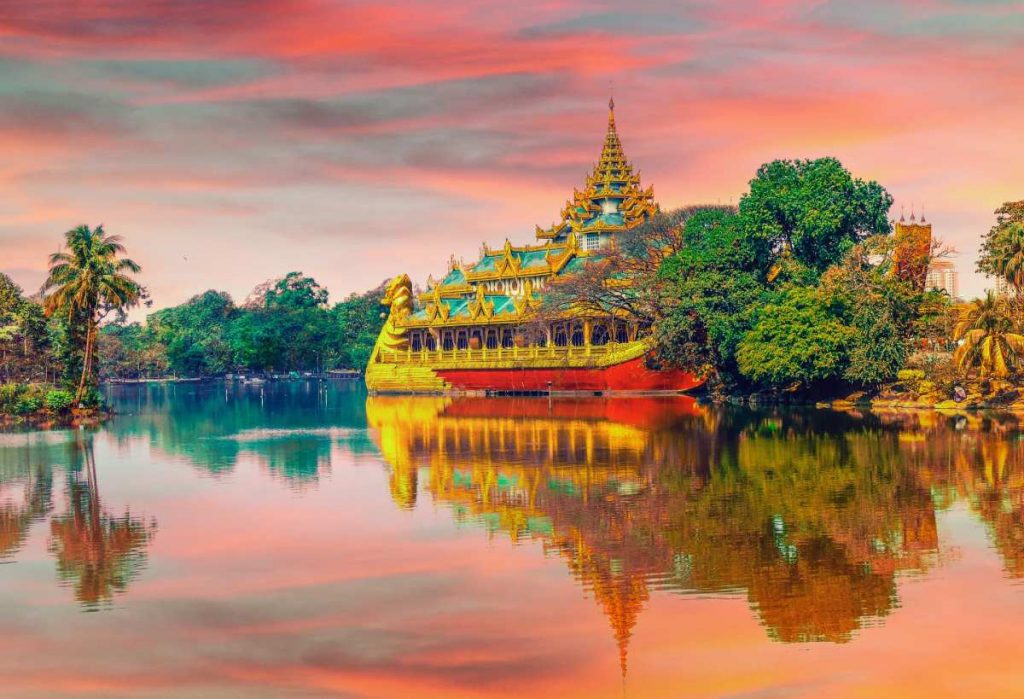 Thailand is a beautiful honeymoon destination that offers honeymooners the opportunity to explore many of Thailand's natural attractions.
Thailand has both sandy beaches and mountains, making it an ideal honeymoon destinations for couples who are looking for both relaxation and adventure! This country is also known as the "Land of Smiles" due to the friendliness and hospitality of its people.
Some of the top things to do during a honeymoon in Thailand include exploring Bangkok, visiting ancient temples such as Wat Phra Kaew and Wat Arun, going on a safari adventure through Khao Yai National Park, and relaxing on the beaches of Koh Samui or Phuket.
A few things you can do in Thailand are
Explore Bangko
Visit ancient temples such as Wat Phra Kaew and Wat Arun
Go on a safari adventure through Khao Yai National Park
Relax on the beaches of Koh Samui or Phuket
6: Belize
Belize is a honeymooners' paradise. With its pristine beaches, rich culture, and fascinating wildlife, this Central American country provides the perfect backdrop for romance and relaxation.
However, there are many things you should know before booking your honeymoon in Belize! When planning your honeymoon in Belize, the first thing you need to consider is when to go. The climate in Belize is tropical, with a hot and humid summer season from May to November.
If you don't mind the heat, then this is the best time to visit as prices are lower and there are fewer tourists. The winter season from December to April is cooler, but also more expensive and busier.
No matter when you go, some of the must-see destinations in Belize are the Maya ruins at Tikal, the rainforest canopy walk at ATM Cave, and Placencia's white-sand beaches. There are also plenty of activities to keep you busy, such as diving, snorkeling, kayaking, and zip-lining.
7: Jamaica
Picture yourself in a honeymoon suite, overlooking the beautiful Caribbean Sea. The sound of waves crashing below you is lulling you to sleep as your honey-bunny snores next to you, and all around you tropical birds sing their sweet melodies.
You wake up refreshed and ready for another day of sun-soaked fun! A honeymoon is a perfect time to celebrate two lives becoming one – with no worries about what's going on at home.
It's also a great way to relax and enjoy all that Jamaica has to offer: from sandy beaches and lush rainforest trails, or exploring Kingston with its vibrant culture and rich history. And if this doesn't sound like paradise then we don't know what does!
So why not honeymoon in Jamaica, where the sun shines all year round and there's plenty to see and do? With its stunningly beautiful beaches, crystal-clear waters, and lush vegetation, it's easy to see why this is a popular destination for honeymoons.
8: Egypt
Egypt is one of the most diverse countries in the world, with landscapes that range from lush green fields to arid deserts. It's also home to some of the most iconic ancient sites on Earth.
Whether you're honeymooning or just looking for an adventure, Egypt has something for everyone! No trip to Egypt is complete without a visit to the Giza Plateau, home of the Great Pyramids of Giza.
These ancient structures have stood for over 4000 years and are an incredible sight to behold. If you're feeling adventurous, you can even climb up inside one of the pyramids!
Just a short distance from the Giza Plateau is the Valley of the Kings, home to dozens of tombs and burial chambers dating back to the 16th century BC. This is an absolutely fascinating place to explore, and you'll feel like you've stepped back in time.
Another iconic site in Egypt is the Luxor Temple, located on the banks of the Nile River. This ancient temple was constructed in 1400 BC and is now a UNESCO World Heritage Site. Its towering columns and intricate carvings are well worth a visit.
For couples looking for a bit of natural beauty, be sure to check out the Aswan High Dam. This massive dam was completed in 1971 and provides hydroelectric power and irrigation to much of Egypt. It's also an impressive sight to behold.
9: Philippines
The Philippines offers so many diverse landscapes, climates, cultures and cuisines that you will want to spend your honeymoon exploring it!
The Philippines is made up of over 7000 islands, so honeymooners have plenty of choices when it comes to deciding where to go. If you're looking for a tropical paradise then Boracay Island is the place for you!
With its powdery white sand beaches and crystal-clear waters, it's easy to see why this island is a favorite honeymoon destinations.
If you're looking for something a bit more adventurous, then consider exploring the beautiful island of Palawan. With its unspoiled jungles and crystal-clear waters, Palawan is perfect for those who want to get away from it all!
10: Turkey
Turkey is a honeymoon destination that has something for everyone. Whether you are looking for a cheap or luxurious honeymoon, Turkey can provide it! For the honeymooners who want to experience luxurious accommodations and fine dining, there are plenty of five-star hotels in Istanbul which provide the services on a low-cost budget.
If you prefer to get out and explore nature while on your honeymoon, then take a trip to Cappadocia where you can hike through the landscape or go horseback riding through the valleys!
No matter what you are looking for, a honeymoon in Turkey is sure to provide an unforgettable experience.
Some of the best things about honeymooning in Turkey include:
⦁ Amazing scenery and diverse landscape.
⦁ Incredible history and culture can be found throughout the country.
⦁ Luxurious accommodations and fine dining are available in Istanbul.
⦁ Incredible adventures that can be had in Cappadocia.
All of these factors make honeymooning in Turkey a unique and unforgettable experience. If you are looking for the perfect honeymoon destinations for a cheaper price, consider Turkey!
11: Cambodia
Cambodia is a honeymoon destinations that many people have not considered. It has so much to offer honeymooners, from the ancient temple of Angkor Wat to a lovely resort on the coast of Sihanoukville. Whether you want adventure or relaxation, Cambodia has what you need for an unforgettable honeymoon experience!
When planning your honeymoon in Cambodia, it is important to consider what you want from the trip. If you are looking for an adventure, then head to Siem Reap and explore the ancient temples of Angkor Wat.
These awe-inspiring structures date back to the 12th century and offer a fascinating glimpse into Khmer culture. If you would prefer to relax on the beach, then head to Sihanoukville.
This coastal town is home to some of the most beautiful beaches in Cambodia, and there are plenty of resorts for honeymooners to choose from.
No matter what your interests are, Cambodia has something special to offer honeymooners. With its rich history, beautiful scenery, and friendly people, Cambodia is a perfect destination for your honeymoon.
12: New Zealand
At least some of you guys might think how New Zealand comes under this list? Yes, it is true. If you are well planned, you can enjoy a budget-friendly honeymoon in New Zealand.
One of the best honeymoon spots in New Zealand is Queenstown. This town is located on the edge of Lake Wakatipu and it offers some amazing views of the surrounding mountains.
If you are looking for a romantic honeymoon, this location cannot be beaten! There are also plenty of activities to keep you busy here, such as jet boating, skiing, and hiking.
Another great honeymoon spot in New Zealand is Rotorua. This town is known for its geothermal activity and there are plenty of thermal pools to relax in. Rotorua also has a lot of history and culture to explore, so you will never be bored here!
If you are looking for a honeymoon destinations with plenty of beaches, then consider Tauranga. This town is located on the Bay of Plenty and it offers stunning ocean views. There are also plenty of activities to keep you busy here, such as kayaking, sailing, and swimming.
Conclusion
We hope you've found this article helpful in narrowing down your search for the perfect honeymoon destinations. These are some of our favorite budget-friendly destinations that we think would be a great fit for any couple looking to spend their first few days as husband and wife on an unforgettable trip!
Remember, don't forget to pack all those important travel documents before leaving home so that nothing will hold up your departure date. Have fun exploring these locations around the world with someone special by your side.
Also Read:
Best Honeymoon Destinations In North Africa In 2021
How To Spend Your 4 Day Honeymoon In Singapore Like A Boss?
Top 10 Reasons Why The Maldives Makes A Perfect Honeymoon Spot