Central Park Jaipur is situated in the center of Jaipur city. It is amongst the best places to hang out in Jaipur that features a 5 km jogging and walking track, making it the perfect place for many people of Jaipur for jogging and walking.
Even 1000's migratory birds every year make a visit to this park which makes it heavenly to watch for the bird watchers.
The central park is built by Jaipur's development authority and is the most prominent park in Jaipur. This place was officially introduced in 2006 on 21st January by then chief minister Vasundhara Raje.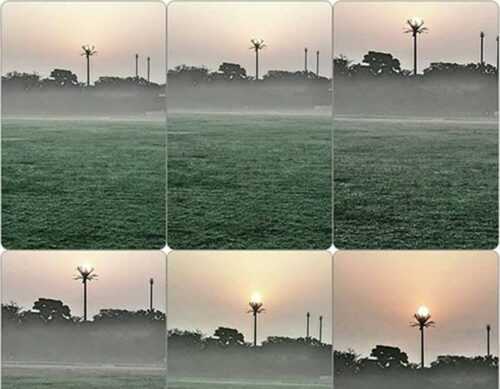 An attraction of Central Park
Surrounded by greenery alongside the Rambagh Polo Ground and golf club, the central park is considered the most stunning attraction to visit in Jaipur.
It's an excellent place for the fitness freak, with 5kms of long-running and jogging tracks.
The reason why people were more attracted to the central park is that of its musical fountain, temple stone states and, of course, 206 feet high national flag, which is 28 feet wide and 72 feet in length.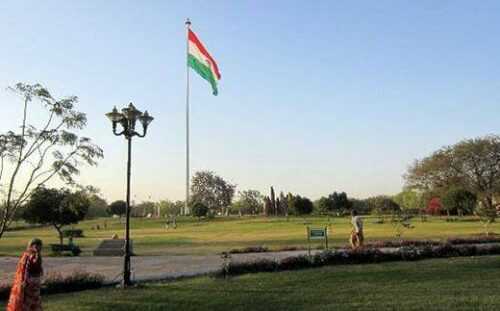 The national flag looks enchanting and magnificent when high-voltage lights fall on the nighttime banner. It is a perfect place to invest time with your family and companions.
Central park address
Prithviraj Road, Ramgarh, Jaipur, Rajasthan 302005.
Entry fee
Free.
Central Park phone:
01412577666
Central Park timing:
5 am – 9 pm
7 famous places near Central Park Jaipur
B M Birla auditorium (0.3km)
Birla mandir temple (1.5km)
Albert hall museum (1.4km)
Chandlai lake (0.6km)
Moti Dungari temple (2km)
Jantar mantar (2km)
Hawa Mahal (2.8km).
How to reach central park
You can use any public transportation to get here Or,
By rail: the central park is well connected through Jaipur railway station with the major cities railway stations like Delhi, Mumbai, Udaipur, Bikaner, Ahmadabad, and Chennai.
By air: the central park is also well connected through Jaipur airport, known as Sanganer airport, which is well connected with domestic flights to Delhi, Kolkata, Mumbai, Jodhpur, and Udaipur. You can also read Ram Niwas garden.
FAQs
Central Park Jaipur distance
From the railway station to the park: 3.6 km
From the Airport to that park: 10.3 km
From the Sindhi Camp Bus Stand to that park: 4.5 km
For the Central park jaipur directions, click here
Central Park Jaipur ticket price
There is no entry fee in that park.
Read Also: