Myrtles Plantation
The myrtles plantation is allegedly said to be haunted. Legends have it that a horrific murder happened 150 years ago. There's something weird about old estates.
The stories behind such plantations are always somehow connected to tragedies and appalling suffering. So, it's not surprising when someone says the place is haunted.
The myrtles farm was named after the crepe myrtles. Insurgent war General David Bradford originally constructed the house in the year 1796.
The house was then a Spanish colony, and he was the only person to live there for several years till he was pardoned officially by President Adams.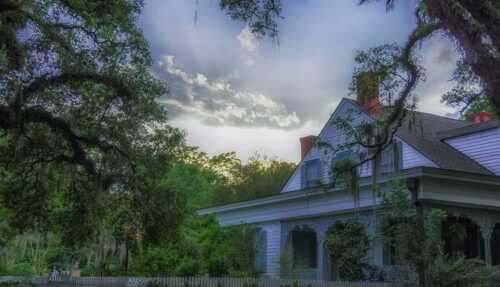 Afterward, he brought his family to live with him at his farm. After Bradford's demise, the plantation passed on to his daughter and her husband, Clark Woodruff.
However, their life wasn't a happy one, out of three children only one survived to maturity. And it was in the course of the time that the woodruffs family lived on the myrtles plantation that the most famous ghost story linked with the myrtles plantation was thought to have occurred.
Myrtles Plantation Story
According to the legends, Clark was an honest man, however, with a vigorous sex drive. It wasn't very long when a slave girl caught his eyes on the farm. The young girl named Chloe had no other choice but to accept Woodruff's proposal.
She was afraid he would send him back to cotton fields where she'd have to work for hours under the scorching sun and cruel supervisors equipped with whips.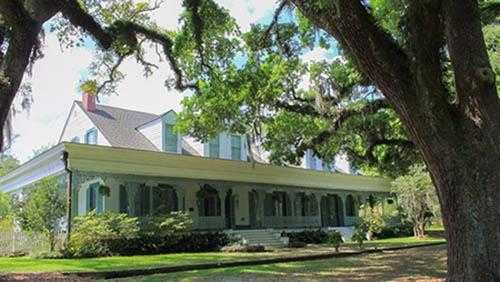 Her sexual relationship with Woodruff lasted for a few years, and she began worrying if Woodruff's wife would discover the infidelity and punish her.
She started prying on the family's conversation and one day, Woodruff caught her eavesdropping and commanded to chop off one of her ears.
After this incident, Chloe was all set to avenge what has been done to her. When Woodruff was away from the town, Chloe slipped a bit of poison into the family's food during dinner time.
In days Woodruff's wife and his children died. The other slaves, who were afraid of the consequences, decided to take matters into their own hands.
They took Chloe and hung her from a tree nearby. After her death, they cut her body into pieces and flung her into the river. However, for some, her spirit lived.
The plantation then purchased by the Meyers family after Woodruff's demise, in the 1970s. The Meyers family decide to open it as bed & breakfast, though since day one odd thing started happening.
Myrtles Plantation Ghost Stories
Several guests have described hearing unexplainable noises, many have seen apparitions, and mostly a girl wearing a turban (who is said to be Chloe's spirit.) in 1992, the owner himself caught her ghostly figure on film.
He took a photo of the land in order to get insurance for the house. The picture wasn't discovered until three years later when a researcher asked requested to use it for a postcard. After blowing the photograph, he saw a girl that appeared to be a young girl veiled by shadows on the area.
When asked about who the girl is, the owner said he didn't see anyone on that spot while he was taking pictures that day. This isn't the first time that one has caught a ghost on a film at the plantation.
Others reported seeing a ghost of a girl in an 18th-century attire in the windows, while others have started seeing the spirit of Woodruff's children in the mirror near the room where they supposedly died.
Facts about the Myrtles Plantation
Though many have received pictures comprising ghostly apparitions, there seems to be an issue with these claimed ghost stories.
Why? Well, for starters, Chloe never existed, the Woodruffs never registered to own any slave by the name 'Chloe.' And though his wife and children did die, it wasn't due to poisoning.
Like many others in colonial Louisiana, they died of Jaundice. Besides, many of the ghastly events, for instance, the ten murders supposedly committed here, appears to be a made-up story, as well.
For sure, anywhere with as much past as the myrtles plantation is undoubtedly compelled to pick up a few legends throughout the years. However, it doesn't imply that weird things don't happen here, you could spend the night here and find out about the truth yourself.
Myrtles Plantation Ghost Adventures
Ghost hunters myrtles plantation's episode depicted the investigation done at the property.
Myrtles Plantation Most Active Room
Although it is unclear as to which is, in the myrtles plantation most haunted room, it is said that the house is allegedly to be on top of a tunica Indian funeral ground.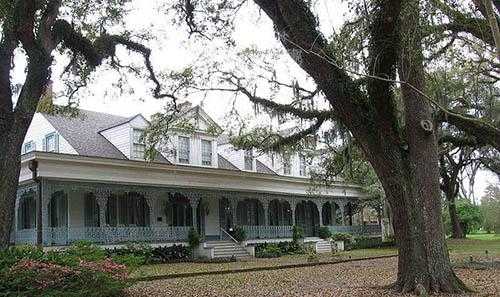 The land is hyped as one of America's most haunted homes, and the property is reportedly the haven of at least 12 ghosts. Legends have it that ten murders took place in the plantation.
However, historical records state otherwise. As per the historical records the shooting of William Winter took place. He was an advocate who resided in the house from 1865-1871.
A stranger shot him, he stepped inside the house and passed away whilst attempting to climb the stairs. To date, guests, as well as employees, could hear his dying step.
How did the myrtles plantation ghosts stories start?
In order to comprehend the myrtles plantation haunted reputation, you need to know the backdrop of this alleged haunted property. The property bought by Ruffin Grey and his wife, Mary Catherine Cobb.
After their demise, the plantation bought by Stephen Stirling, one of their children. However, he only upheld the ownership of the property until March 1886. Some people said that he spent half of his fortune and lost the property in a game of chance.
He sold the plantation to Oran. D Brooks, he kept the house 'till 1889. He sold the house to Harrison Milton Williams. He lived with his son and his second wife in 1891.
Since he was injured during the Civil war, wherein he worked as a 15-year old confederate assistance courier, William opened a cotton plant and obtained a status as a hard-working, industrious man.
One night during a storm, his oldest son, Harry, in an attempt to collect some stray cattle, fell in the Mississippi and died. Devastated by the incident, Harrison and his wife handed over the ownership to their son, Surget Minor Williams.
Later, he married a local girl named Jessie Folkes and offered shelter to his bachelor sister and first aunt, Katie.
By 1950, the house was divided amongst the Williams successors and the house bought by an Oklahoma widow who was a wealthy poultry farmer. It was at this very point, the ghost stories of the house started.  Image Credit
Are you looking to book your next trip? Check out the following services we use and love or click the previous link to read more!
Oyo To find best hotel deals.
Best International Flight Deals to Book in 2019.
World Nomads to insure your trip.
Hostelworld to find a budget hostel.
Jetradar book Flight at cheap price.
GetyourGuide Guided Tours.