Most Haunted Places to Visit in Nagpur
Haunted Places to Visit in Nagpur, Famously known as the City of Oranges, Nagpur is among the most fascinating places to visit in Maharashtra. Lesser explored, Nagpur is a stunning wonder that is definitely worth visiting.
But while there are some awesome attractions to enjoy in the city, did you know that there are haunted places to visit in Nagpur as well? These reportedly haunted places in Nagpur have been giving residents nightmares for years.
If you have the courage and curiosity to visit places reportedly haunted, why not try paying these haunted Nagpur places a visit this time?
For options, take a close look at the list below some of the most terrifying places in Nagpur. You can also read The Most Haunted Place in America: Stull Cemetery, Kansas.
Most Haunted Places in Nagpur to Visit
There are several most haunted places in India. Many of these can be found in cosmopolitan cities like Hyderabad, Bengaluru, and Chennai. But Nagpur is on a whole new level when it comes to haunted locations in India.
Even if you're making a quick work trip to Mumbai or another nearby city on last-minute flights, try checking out at least one of these haunted places to visit in Nagpur. Check them out below! You can also read Pluckley Village: The Most Haunted Village in England.
Ramtek Haunted Places to Visit in Nagpur
This is actually among the most popular Nagpur temple towns. So what makes this one of the haunted places to visit in Nagpur?
There is a massive tree in Ramtek that the locals claim is haunted. They say it is the epicenter of all black magic forms.
You are advised not to explore the tree and its surrounding region at night as locals claim that evil spirits freely roam there after dark.
They say that the spirits can even physically possess people passing under the tree at night! You can also read Most Haunted Landmarks in Indonesia: Lawang Sewu.
Amravati Highway
Have you ever spotted a strange figure while driving on a desolate road late at night? Well, the chances of it happening on the Amravati Highway are quite high.
There have been several reports of people spotting an out-of-place shadowy figure walking along the highway while they drove by at night.
The foggy-looking figure disappears if someone stops their vehicle to check it out. However, those who stop and get down experience are an icy chill that makes them drive away from the place faster. You can also read Haunted Places in the World.
Wardah Rail Track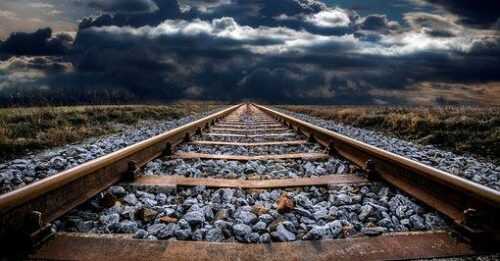 This is among the haunted places to visit in Nagpur that will give you a chill down to the spine. Apparently, a young girl was abused right here in the dead of night.
The girl is believed to have haunted this place ever since. Locals claim they can hear the girl screaming and crying out for help at night.
Those passing by have often mistaken the screams to be from a real person and stopped to look. But alas! They found no one and ended up getting badly spooked.
So if you visit and hear screams, consider your cue to turn on your heels and run. You can also read The Haunted Palace in Egypt: Baron Empain Palace.
Parsi Graveyard
Hands down, this is believed by many to be the most haunted place in Nagpur. No one who visits this place ever forgets it. Reportedly, the devil himself stays here.
Visitors claim that a human-shaped spirit manifests to them right after they hear an eerie sound. Spooked to no end, they hurry back home only to be struck by serious ailments that leave them bed-bound for days on end.
Are you brave enough to try visiting this place? Please give it a thought once you are done booking business class flights for your trip. You can also read America's Most Haunted Hotel: Crescent Hotel.
Dev Nagar
More than two decades ago, this was the place where people cremated their deceased loved ones. But the fancy building that stands over it is now among the most haunted places to visit in Nagpur.
Residents claim that the building offers a portal to the other side that allows the dead to come through. Reportedly, the place is haunted by the souls of the dead who were cremated on these grounds.
They appear to the living and sometimes even make physical contact. Could you live here? You can also read The Most Haunted Story Jamali Kamali Mosque.
Nasserwanj Wadi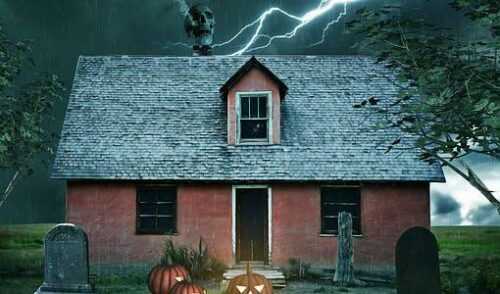 Several decades ago, the now-haunted Nasserwanj Wadi reportedly belonged to a man named Nasser. It is believed he was murdered on the property and that his pained soul never left the place.
That is why this is among the most haunted places to visit in Nagpur. Locals claim that those who trespass on the property are troubled to no end by the spirit of the man murdered here.
Visit if you want to know more about the place and its owner who was tragically killed. However, we do not advise that you do this at night and by yourself. You can also read Most Mysterious Haunted Place in India: Bhangarh Fort.
Shukrawari Lake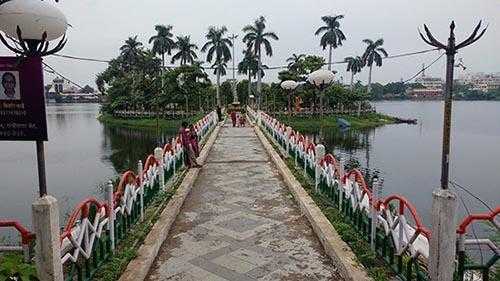 What could be haunted about a serene and beautiful lake such as this? Well, for one, the number of people who've killed themselves here.
This is among the most haunted places to visit in Nagpur when you arrive on India's cheap flights for your trip. Apparently, the placid lake hides sinister tones as it compels people who visit to drown themselves in its waters.
Reportedly, hundreds have died at this centuries-old lake. Today, it is surrounded by railings and walls to prevent more people from killing themselves. You can also read Mohatta Palace Museum: Most Haunted Place in Karachi.
The Haunted Mansion: Exploring the Horror House in Nagpur.
Nagpur, a city in central India, is known for its historical landmarks and temples. However, one place has gained notoriety over the years for its eerie and supernatural aura – the nagpur Haunted houses near me. The mansion is said to be one of the most horror places in Nagpur and attracts thrill-seekers and paranormal enthusiasts from all over the country.
Nagpur, a city in the Indian state of Maharashtra, is not only known for its rich history and cultural heritage but also for its Nagpur haunted places. One such place that has been a subject of fascination and fear for many is the haunted House in Nagpur.
The horror house in Nagpur is an abandoned mansion that has been left untouched for years. It is said that the Nagpur horror house by the ghosts of its former inhabitants met with a tragic end. The eerie ambiance of the house, with its creaking doors and mysterious noises, makes it a popular spot for paranormal investigators and thrill-seekers.
Haunted House in Nagpur Wardhaman Nagar.
Wardhaman Nagar, a suburb in Nagpur, Maharashtra, is known for many things, but one of the most popular topics of discussion is the Wardhaman Nagar Haunted House. The house, located in a quiet residential area, has been the topic of numerous discussions and debates over the years, with some residents claiming that it is indeed haunted.
The Wardhaman Nagar Nagpur Haunted House is an old, abandoned building that has been vacant for several years. It is said to have a long and tragic history, with rumors of multiple deaths, accidents, and unexplained events associated with the property.
Nagpur is a city in the central part of India, which is known for its rich history, culture, and spiritual traditions. However, there are also several places in the city that have gained notoriety for their paranormal activity, and one of the most infamous is the haunted house in Wardhaman Nagar Nagpur.
If you're looking for a haunted house near me Nagpur, the Wardhaman Nagar house is the perfect spot to visit. But be warned, the experience may be too intense for some, as the house has a reputation for being particularly spooky.
The haunted house in Wardhaman Nagar has become the popular destination for those looking for a scare and is often listed as one of the top Haunted popular places in Nagpur.
A Visual Journey Through Parsi Graveyard Nagpur.
As you walk through the gates of the Parsi Cemetery Nagpur photos, you are immediately transported to a different world. The cemetery is a sprawling expanse of greenery, dotted with beautifully crafted tombstones and memorials that bear the names of the departed Parsi souls.
Nagpur's Parsi Graveyard, also known as the Parsi Kabristan Nagpur, is a significant cultural landmark that offers a glimpse into the rich heritage and traditions of the Parsi community. The graveyard is located in the city's heart and is an oasis of peace amidst the hustle and bustle of urban life.
The Parsi graveyard in Nagpur is a hauntingly beautiful houses in Nagpur that draws visitors from all over the world. As one of the oldest graveyards in the city, it is home to hundreds of graves and tombs that date back several centuries. The graveyard is situated in a peaceful and serene part of Nagpur, but it also has a reputation as a horror place in Nagpur, with many stories and legends surrounding it.
Read Also: