Some hokey haunted houses & Haunted Places in the World are filled with actors dressed as mad scientists, goblins, Frankenstein's monsters, and ghouls.
But are all haunted houses a joke?
No! Several spots are with real reputations for being truly haunted.
Haunted places in the world have an interesting history, some of these are shrouded in mystery and various stories with plenty of creeping sightings.
You'll get a fascinating history lesson of your trip after visiting these places, and also, you could have a ghostly encounter at one of these destinations because these places are steeped in their tragic pasts.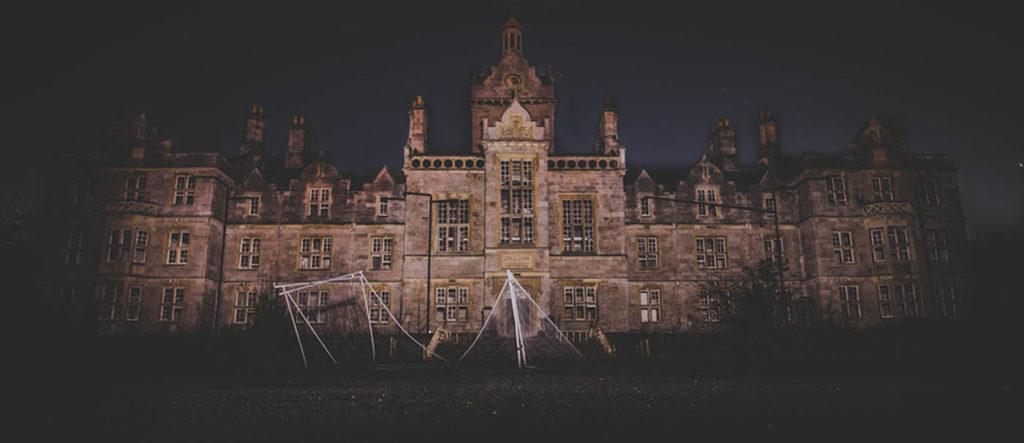 You might have heard many stories of murders on a luxury cruise ship, UFO sightings in Transylvania, and spirits wandering the halls of British castles.
No matter which country or city you are visiting, you will surely find some haunted site and a ghost story related to it.
Some of these places are very attractive due to their fascinating histories, jaw-dropping locations, and beautiful architecture.
Even if you are not a fan of paranormal activity you would like to visit these places due to their attractiveness.
Ghost hunters are wandering throughout the world to catch a glimpse of a ghost anywhere, to feel a chill of ghosts while investigating, and to hear mysterious voices.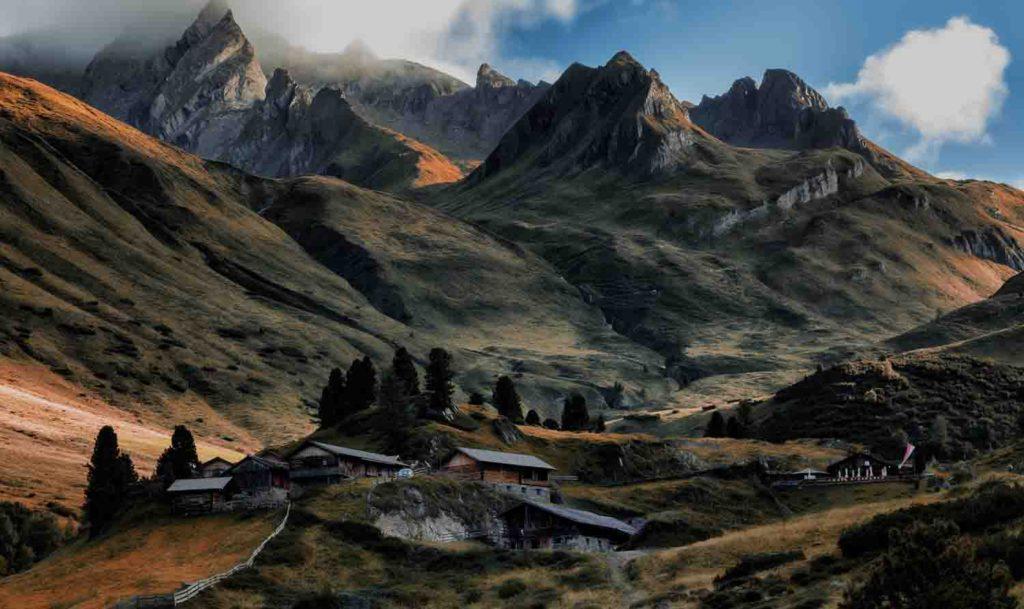 A lot of haunted places are open for overnight stays and public tours in the U.S. from Gettysburg, Pennsylvania to Winchester Mystery House in California.
Not only this you can even jump for eerier destinations in Germany, Romania, France, China, U.K., Philippines and even as far as Australia.
Top 10 Haunted Places in the World
The Fairmont Banff Springs Hotel, Calgary, Alberta
A historic Fairmont Banff Springs Hotel located in Banff, Alberta and was opened in 1888 by the Canadain Pacific Railway.
This hotel is famous for Bride's paranormal activities who awaits people in the hotel ballroom, wandering of Sam the Bellman.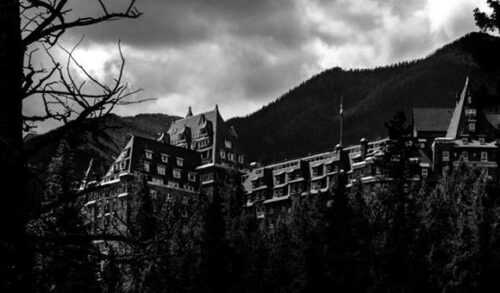 Who passed in 1975 and specific haunted rooms as guests reported pillows yanked out from under their heads and many other paranormal activities.
St. Augustine Lighthouse, St.Augustine, Florida
St. Augustine lighthouse was built between 1871 and 1874 and stands at the north end of Anastasia Island.
Maritime Museum and Lighthouse offers tickers for ghost-themed private events and a number of "Dark of the Moon" to the public.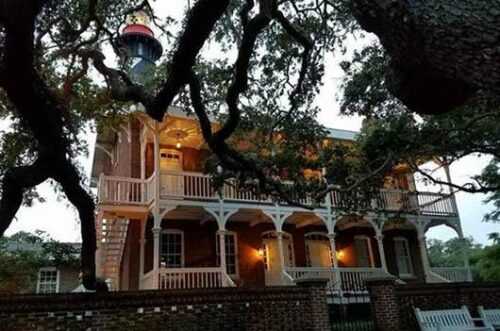 Because the location is the subject of supernatural legends and various ghost stories.
Surroundings of the lighthouse and lighthouse itself have a history of paranormal activity, according to ghost hunters.
Visitors have reported mysterious sounds from the lighthouse and a friendly ghost of the lighthouse keeper.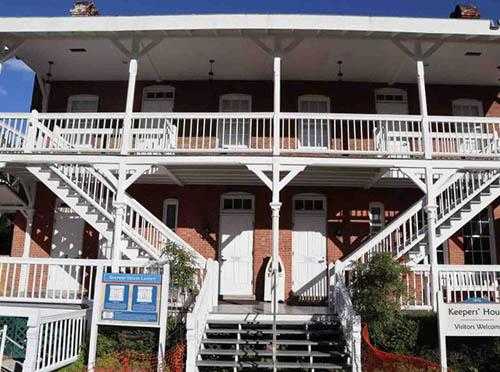 But Joe Nickell (an investigator) has written sounds from the tower might be of the wind or seagulls.
One If By Land, Two If By Sea, New York
A fine dining restaurant located in the West Village of the New York City Manhattan borough is One If By Land, Two If By Sea.
It is rumored that the ghost of Aaron Burr haunts the place as it was once a carriage house of him.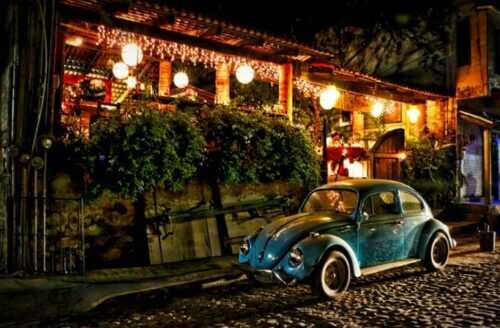 Even hotel General Manager Rosanne Martino and kirk Adair says they had the experience of frames tilting, flying plates and machinery activating by itself.
They said you can experience spirits here but you don't necessarily see them because most of the time they remain hidden.
Raynham Hall, Norfolk, England
England is a gorgeous country, but it also has a dark past. Raynham is viewable only from invitations to view, but photography, dogs, and stilettos are not allowed.
Story of Brown Lady of Raynham Hall is one of the famous linked to this property.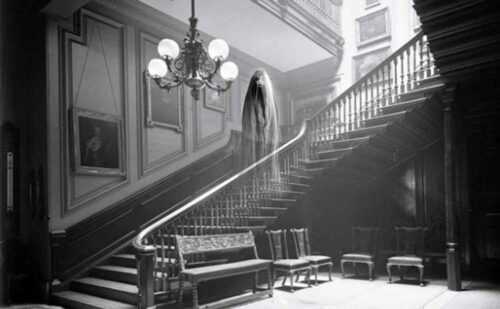 Lady Dorothy Walpole is rumored as Brown Lady and was reported to be captured on film as apparitions in the edition of "Country Life" in December 1936.
Some critics claim that the image of Brown Lady is fake and made by accidental double exposure.
Poveglia Island, Venice Italy
In the Venetian Lagoon, northern Italy between Venice and Lido a small island is located known as Poveglia Island.
For those suffering the plague and other diseases, the island was used as a quarantine for more than 100 years, and later it was used as an insane asylum in the early 20th century that tortured more souls.
This island is frequently featured on paranormal shows because of all previous activities, and ghost hunters claim this spot as a hotbed of paranormal activities.
Bhangarh Fort, India
Bhagwant Das built it for his younger son in the 17th century in Rajasthan. The precincts of this fort are still well preserved.
Bhangarh Fort is one of the Most Haunted Places in India.
In the middle of the desert, 200 miles from Delhi this abandoned fortress sticks.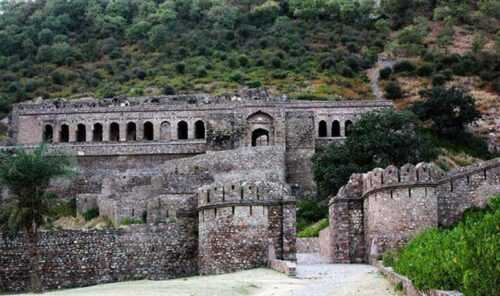 A sorcerer cast a curse on the area after being rejected by a local princess according to the legend.
Locals believe that the wizard's curse, princess and ghost of wizard still haunt the fort.
Akershus Festning, Norway
A medieval castle that was built to provide a royal residence and protection to the city of Oslo.
Before converting it into a museum and open for public this castle was used as a military base.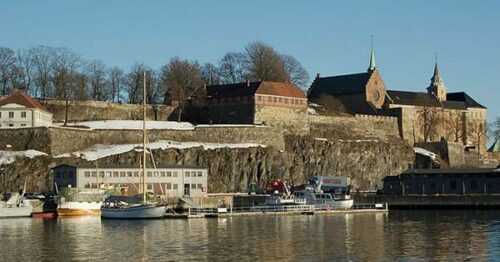 In Norway, Akershus Festning is rumored to be the most haunted place.
Most popular sightings include Mantelgeisten, a woman with no facial features, often seen walking back towards her chamber within the castle, and Malcanisen, a demon dog, the guard of gates.
Castle of Good Hope, Cape Town, South Africa
Castle of Good Hope was built in the 17th century and located on the coastline of Table Bay.
For the Dutch East India Company, the massive building of fortress served as a replenishment station for ships.
Various paranormal activities were recorded on the castle's premises, including a tall man seen walking the ramparts, a soul of a soldier who hung himself with a bell, and a Gray Lady who was seen crying in the halls.
The Catacombs, Paris, France
An underground ossuary that holds the remains of more than six million people is located in Paris, France, originally built to consolidate Paris' ancient stone mines.
With hundred miles of tunnels used as a burial ground for Parisians in the 1700s, it is one of the spookiest & Haunted places in the world.
Stories include the sudden death of a Ukrainian teenager after a new year's eve party in The Odesa Catacombs of Paris, screams of children and women still echo, a spirit of a worker still haunts the Drakelow Tunnels, and many more.
Corvin Castle, Hunedoara, Transylvania
Corvin Castle is also known as Hunedoara Castle is a Gothic-Renaissance castle in Romania.
It is enlisted in the list of 7 wonders of Romania and is the largest castle in Europe.
Vlad the Impaler was kept prisoner here for 7 years in the dungeon below the Hall of the Knights.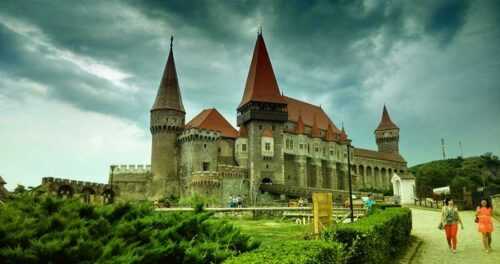 Ghost Monk, Dracula, Turkish prisoners, and ghosts of Lulia Hasdeu are famous sightings reported by visitors and workers.
Conclusion
If you have a soft heart and if you are frightened of spirits or evils than you should not visit these places.
These places can affect you seriously and even these places can cost you your life.
Criminals also take advantage of these places to perform their criminal activities.
Countries should make amendments in the constitution and make it crucial to apply digital identity verification for travel to prevent the traveling of criminals at these places.
Read Also: