Trekking in Bhutan
Those people who love adventures and thrilling experiences will surely prefer to go Bhutan for trekking.
I was thrilled and excited when I was making a plan for trekking in Bhutan with my friends. However, some nervousness was striking to my mind.
However, this is one of the happiest places on earth that is beautifully set in the eastern Himalayas.
This is nothing less than a paradise that many of you people will want to explore.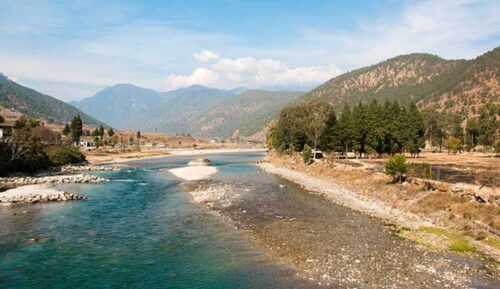 Undoubtedly the place has got the perfect weather with the heartwarming atmosphere that attracts the visitors with its beauty.
There you will find picture perfect mountains and valleys as well that will definitely captivate your heart and also your eyes.
However, before anything else, you first have to do proper planning and find out all the necessary details for trekking in Bhutan.
Moreover, I am here to help you in preparing for getting ready to trip in Bhutan.
I visited Bhutan by train though there is no direct route for the train. I reached New Jalpaiguri station and then took a cab to reach there.
On the way in the cab, I saw its beauty in the mountains, and there were monkeys all over the hills. In the middle of the way of taxi, I stopped and even fed monkeys.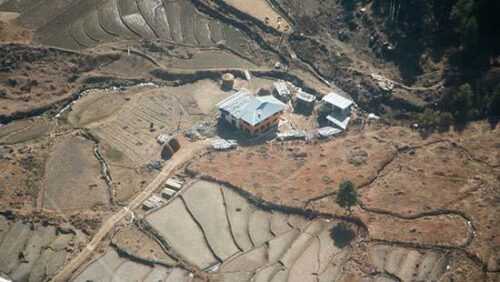 I stayed there in Zhiwa Ling Hotel. I was fatigued that day, so I took refreshments and rest for the full night. Next day, I found my way for trekking.
Trekking in Bhutan
Bhutan is very famous for trekking. Unscathed mountains and natures are giving vast opportunities for trekking. There are no ways to hotels or Tea Houses while trekking.
A local trek guide, cook, and horsemen accompanied me on the way of my trekking.
They were looking after the ponies and yaks. I transported my luggage and camping gear through yaks and ponies.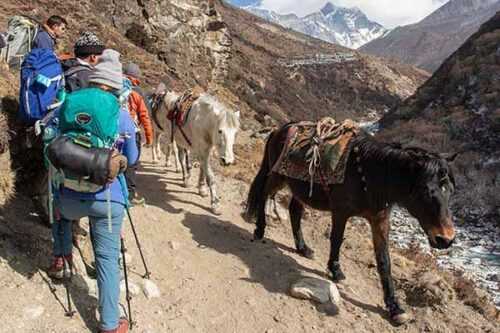 The best months for trekking are between March and May & September and November. So, I went there in the month of October.
Trekking Routes
There are several trekking trails in Bhutan, and all these are different in terms of difficulty, landscape, altitude, and length.
As I was a beginner for trekking, so I chose Druk Path Trek, which is ideal for beginners. This trekking path covers the small mountain range.
This trek took me through the gorgeous landscape of mountains that are filled with the ancient Lhakhangs and villages.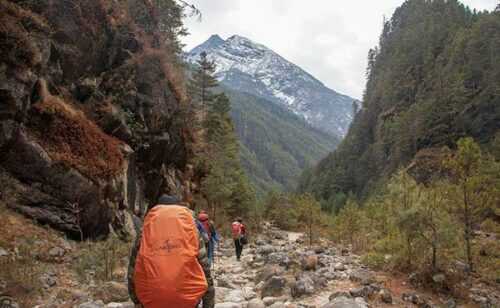 My friends and I took five days and four nights through this route.
The local trek guide has even suggested me to go through Snowman Trek. This Trek is tough but very beautiful all over the way.
In fact, this trek is one of the toughest treks in the Himalayas. This trek starts from Paro and ends till Lunana.
It is best known for those who love to challenge adventures. Almost the experienced hikers visit this trek. We need max — 27 days to cover through it.
On the way of my trekking, I also learned about many more treks like Dagala Thousand Lakes Trek, Punakha Winter Trek, Bumthang Owl Trek, The Jomolhari Trek.
Dagala Thousand Lakes Trek
This is also a challenging trek in Bhutan that takes almost 6 days for completing a trek.
However, this trek takes you up the mountains and offers the best captivating views of both Mount Everest and Kanchenjunga as well.
I came to know that this trek passes over a number of 13, 1125 feet passes having a lot of descents and ascents in between the trek.
When you travel over this trek, then you can experience local trout fishing and some of the traditional villages and camps along your path.
This is seriously a challenging trek covering almost a week that will make you allow to witness some of the unique and beautiful alpine lakes crossing along the path.
Bumthang Owl Trek
This trek serves the best site for those who want to experience more than hiking in Bhutan.
It takes a short time, that is, only 3 days to complete a trek and is beautifully meant for those who have a short time for trekking.
The trek usually begins from the traditional village of Dhur, and you can come across the most famous Drangela Pass that lies over 11, 800 feet.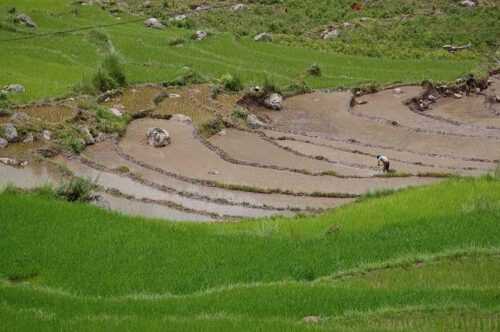 Along with these, you can also come across lovely forests of bamboo, rhododendrons, and most of the monasteries as well.
This is a short trek that is best known for offering an authentic feel of Bhutan to the visitors. This trek is also known for providing a sneak peek into the culture of Bhutan to its travellers.
Punakha Winter Trek
Well, I found this trek one of the easiest treks in Bhutan. This attitude lies over 11, 150 feet and serves as the best trek for amateurs.
This is a four days trek, and it begins from Thimpu and ends in the beautiful valley of Punakha.
While crossing the path you come across many evergreen landscapes, beautiful valleys, and many of the forests, and golden rice fields as well.
This trek offers many mesmerizing views of the famous Phajoding Monastery and Sinchula Pass.
Also, this is the best-known trek for the beginners who have not done trekking before in their life.
However, the scenery that you come across while going along the trek is really very amazing and magnificent.
The Jomolhari Trek
This is an almost eight-day trek. So this trek will take you to the past Bhonte La pass which is around 16, 000 feet and also to Tak-hung La pass which is about 14, 829 feet above.
This trek is best famous for its moderate level of difficulty as compared to other treks.
If you are planning to travel here, then try to make your trip around the Jomolhari Mountain Festival.
It is one of the best annual festival or event that celebrates the local culture of the nearby villages. This is best known for its low level of difficulty.
Moreover, this trek serves mind-boggling views of Mount Jomolhari that attracts many visitors.
The Snowmen Trek
Undoubtedly this is one of the fantastic and best treks in Bhutan. Usually, it takes 25 days to complete a trail wherein you have to traverse the border of the mountainous region lying between Tibet and Bhutan.
This starts from Paro and ends till Lunana. Usually, the trail crosses over 11 passes out of which four stands over 16,404 feet.
This trek is best known for those who love to challenge adventures. This is a famous trek in Bhutan and being ideally renowned for its difficulty level.
Bhutan Trekking Package
The Bhutan trekking package includes guide, transport, driver, accommodation, food, and even any camping equipment that we need while trekking.
I booked the trekking package of $200 per person for one day.
Moreover, I have spent more than this price in selecting and upgrading more meals and changing type of accommodations provided.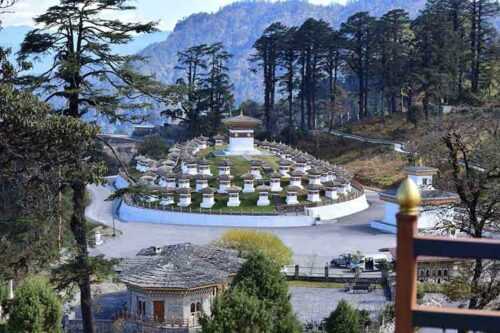 The fee of my package included accommodation in the hotel of Bhutan that is for at least three stars.
There are even more Bhutan tour packages available with different companies. Some of them are listed below;
This package covers 4 nights and 5 days
Thimphu Paro Punakha Holiday Package
This tour package covers 6 nights and 7 days
It covers 7 nights and 8 days
Bhutan Honeymoon Packages from Delhi
This package covers 7 nights and 8 days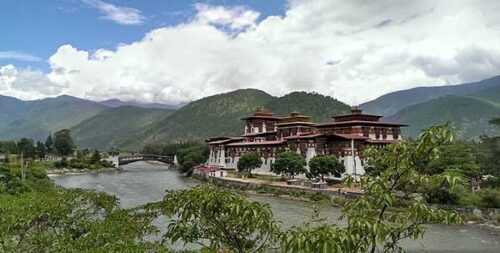 It includes 5 nights and 6 days
Le Meridien Thimphu Bhutan
This travelling package covers 4 nights and 5 days
Taj Tashi Bhutan Package with Airfare
This package includes 4 nights and 5 days
It features 4 nights and 5 days
It features 3 nights and 4 days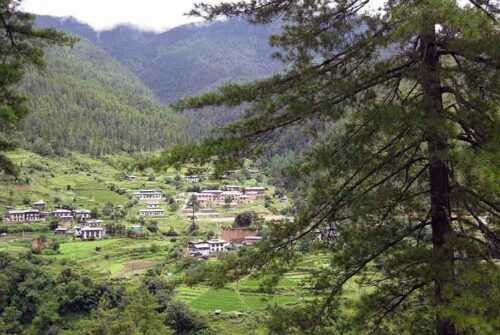 You can even look for other travel packages besides all these packages.
Cost of Trekking in Bhutan
A trip to Bhutan serves a cultural tour and breathtaking views that can amaze the visitors with its beauty.
One can see the full range of landscapes and spectacular scenery while trekking for sites in Bhutan.
The natural beauty of the earth can characterize the environment of Bhutan that provides a stunning view of its beauty to its visitors.
For visiting Bhutan, the minimum daily package cost almost $200 per person per night during the months of February, June, August, July, and December.
So during the months of March, April, May, September, October, and November, the price raises almost $250 per person.
Usually, the costs to travel Bhutan treks are based on the group size of three people.
My friend and I went with high charges. Two persons in the private group had to face some additional charges.
Places to Visit in Bhutan
Bhutan is a complete package of precious culture and rich in diversity as well. After completing my trekking, I visited many other famous places in Bhutan.
Buddha Dordenma Statue
This is a giant statue of Buddha which is found on the top of the mountains in Thimpu. The presence of this statue symbolizes the presence of the dominant religion of Bhutan.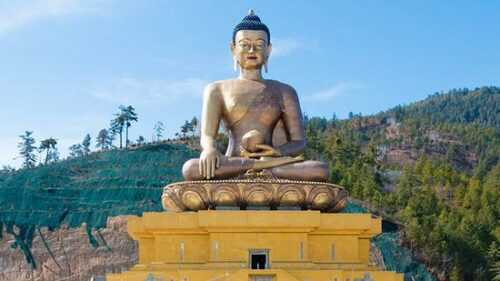 When I was travelling along with this statue, then I felt that I could easily find a string of flags at the roadsides and some of the playing wheels around the clock tower which lies amid the town.
This statue is beautifully made of bronze. By visiting the place I saw, many smaller bronze and gold statues of Lord Buddha, and the Kuensel Phodrang nature park.
Tiger's Nest
Tiger's Nest Bhutan is the most beautiful and famous hiking sites in Bhutan. It serves as a secure half trek site in Bhutan and is considered as a place of pilgrimage.
This is known for its religious site, and tourists can easily come to this monastery by standards permit that your guide can easily arrange for you.
Also, I saw the cave temple inside the monastery, popular and attractive majestic views, and many other small temples inside the premises of this monastery.
Norzin Lam Street
This is the most beautiful place in Bhutan. This street is filled with many kinds of shops that sell various items like woollen clothes, crafts, souvenirs, and local wine.
There are some of the things costly, but buying them is not less than worth. I found the beautiful items of wood and carpets that symbolize Bhutan.
Moreover, more sites serve the beauty of Bhutan very well. It is the traditional attire of Bhutan for both men and women.
Best Tips for Trekking
Before planning and packing for trekking, you must take into consideration some tips regarding it.
These tips will help you throughout your adventurous journey and make your trip more mesmerizing.
Get a medical checkup to know if you are fit for trekking in Bhutan.
You must carry your own trekking gear.
You have to follow all the rules accordingly, as said by your trekking guide.
Drink more and more water while trekking because this can help you to avoid any sickness and dizziness while trekking.
Don't forget to carry a trekking map along with you because it can help you to reach the places in a short time.
Wear only those shoes in which you feel more comfortable.
If you are planning during the winter's season, then do not forget to cover yourself with warm and covered clothes.
Kindly check the weather before making or finalizing your trekking trip to Bhutan.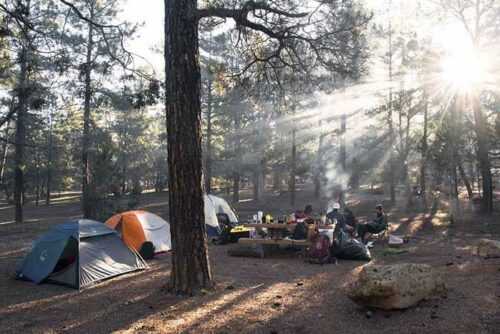 Trekking in Bhutan is mesmerizing along with its surrounding nature and beauty.
We all should plan for this thrilling journey at least once in our lives. Could you keep sharing your experience with us?
Looking for more hiking & trekking guide form Asia? Check out Trekking in Himachal Pradesh & Tiger's Nest Bhutan and Trekking in Nepal.
Are you looking to book your next trip? Check out the following services we use and love or click the previous link to read more!
Booking To find best hotel deals.
Best International Flight Deals to Book in 2019.
World Nomads to ensure your trip.
Hostelworld to find a budget hostel.
Jetradar book Flight at cheap price.
GetyourGuide Guided Tours.