Kanak Ghati in Jaipur gives a foresight view of Amber Fort and Nahargarh Fort with beautiful greenery.
In Maharaja's duration, this place was like "Vatika" in which the royal family spend their quality time with each other.
If You Want To Explore Nature Visit Kanak Ghati
Where Is Kanak Ghati?
Why Kanak Ghati So Much famous?
Opening And Closing Time Of Kanak Ghati?
Beautiful Places Near Kanak Ghati?
Kanak Ghati entry Fee?
It is a very peaceful place with adorable greenery; two things are made unique this site firstly it's a destination which gives a heart touching peace to our mind so that we can go with any of our close friends, family member, and kids.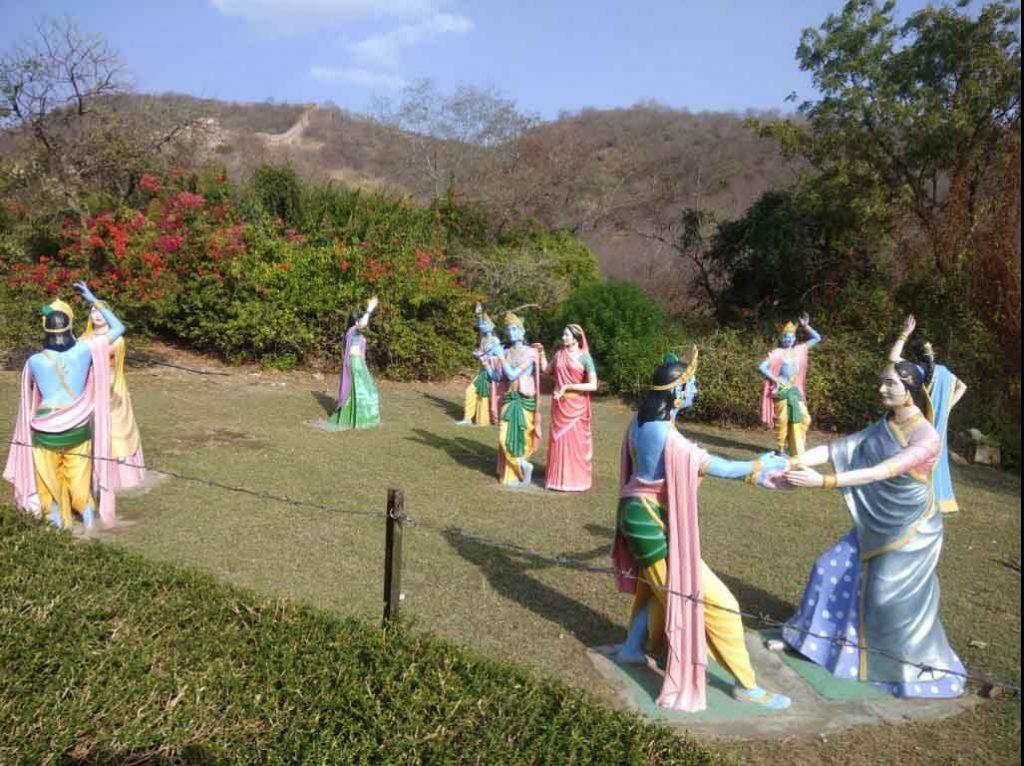 This place also a part of a historical site of Lord Krishna.
There is a small pond of water in which some "Gopiya" in their bathing activity without clothes and Lord Krishna is shit on a tree with taking their clothes which is reasonable moral of spirituality.
These all statues are looking impressive and beautiful.
Many things are available in this garden like a waterfall, water pond, many swings and kids playing items are available here. We can take pictures here makes your time remarkable.
This garden is well secure by police security so you can come here any time of its opening duration without any fear means you have not been insecure about its wild-type location.
So visit this beautiful place with your friend, family and any partner who makes your time unforgettable.
Important Information
Kanak Ghati Jaipur Timing:
Opening time morning at 9:00 am and closing time at 5:00 pm
Entry Fees:
Entry fees are 35/- rupees per person
Camera Fees:
INR 500 (mobile camera is free)
Our gadgets for using to capture these pictures.
Parking Charges:
Bike -10, Car – 30/-, Bus – 40
Address:
NH-11, Amer Rd, Gujar ghati(302001), Jaipur, Rajasthan
Nearby Attractions
Amber fort is just 2.4 km away from Kanak ghati Jaipur at it takes almost 7 minutes to reach by car.
Nahargarh Fort is merely 8.7 km away from Kanak garden at it takes nearly 18 minutes to reach by car.
Jaigarh Fort is just 4.6 km away from this beautiful place at it takes almost 10 minutes to reach by car.
You can check more details here:
Nahargarh Fort
Jaigarh Fort
Amer Fort
Hotels Near Kanak Ghati–