Trekking in Himachal Pradesh
Who wouldn't want to wake up to birds chirping and an alluring view from their window? Same, right?
Known as the snow-laden region- Himachal Pradesh is a state in Northern India, developing the portion of the greater Punjab region.
The area covers roughly 55,670 km, and surrounded by J&K on the north, on west Punjab, Haryana on the south-west, Uttarakhand on the south-east and by the Tibet Autonomous region on the east side.
Trekking in Himachal Pradesh was always in my 'to-do-list' this time I made a visit there and did an adventure Trekking in Himachal Pradesh. You can read also Cheap Holiday Destinations in India.
Before we dive into 'how was my experience Trekking in Himachal, let us give you brief information about this magnificent place.
The word Hima means snow in Sanskrit and the whole word Himachal means "In the lap of Himalayas." You can read also Best Food in Gangtok Trip.
The state was named by Acharya Diwakar Datt Sharma, and he was one of the greatest intellectual scholars of Himachal Pradesh.
Himachal is known for its serenity and scenery all across the nation, and it wouldn't be fair not to witness the serene vicinity of Himachal Pradesh.
Hearing a lot about Kullu Manali, Shimla, and its trekking trail, my friends and I decided to make an adventurous trip to Himachal Pradesh (Trekking in Himachal Pradesh) and go on hiking trails just to get the gist of an adventure.
Did you know that Himachal Pradesh has been placed at the second spot in the least-corrupt state in the country after the state Kerala?
This put us all in awe; it made us equally shock and happy to know a corrupt-less state does exist in a country like India. You can read also Cheap Honeymoon Destinations in India.
Well, without being political, this post isn't about that- moving on- though Himachal is popular for its quiet and natural soundscape tour, it also bears an extreme amount of extreme sports activities.
Hindi is both the Lingua Franca (a language that's spoken between people who don't speak each other's native tongue) and the official language of Himachal. Though, most speak the Pahari language in their everyday lives.
Upon exploring Himachal we discovered the people here are very friendly, simple, and guru of hospitality. Unlike the topsy-turvy mid-India, traveling to Himachal was pretty easy.
And the people, you could trust them with your life! Oh! Did I mention that this state was home to Dalai Lama?
Trekking in Himachal Pradesh trails proffers extensive views of the mountains covered in snow. We have hiked in a couple of places in Himachal Pradesh (Trekking in Himachal Pradesh). You can Read also Best Family Holiday Destinations in India.
I have tried explaining in brief, and hopefully, it does help you with exploring this state on your own two feet, by hiking here.
Trekking in Himachal Pradesh- The Best Time to Visit
That's the foremost and the most common question asked by most of you. Personally, if you'd ask me, I'd suggest you go during the summertime.
When the summer heat is on its prime visit the place once, and you'd know what I am talking about. You can read also the Most Attractive Places in India.
Though I am mentioning, in brief, the best timings to visit Himachal (Trekking in Himachal Pradesh) and the best treks in Himachal. The preference is all yours!
Summer (March-June)
The perfect time to visit Himachal (Trekking in Himachal Pradesh) is in the course of summers when the area owns an astonishingly pleasant climate, random thunderstorms, and pre-monsoon rain, especially in June.
Monsoon (July- September)
As much beauty this place possesses, it becomes beautiful by 10x during monsoon season. Himachal becomes astonishingly alluring in monsoon; however, the state becomes prone to landslides. You can read also Darjeeling Travel Blog.
Due to this, monsoon seasons are relatively cheaper, making accommodations effortless and cheaper. Though during this time you wouldn't be able to hike, trek or do other adventurous activities.
Winter (November- February)
The temperature drops down to below zero from December- January. These two months are the coolest months of the entire year. You can read also Places to Visit in Auli.
Trekking in Himachal Pradesh in December is only apt if you love snow or, looking for a romantic trip with your partner, then this period would deem perfect for you. However, the roads covered with snow might cause some blockages.
Moreover, since this is off-season, you could get huge deals on lodgings.
Here's brief info on the best trekking places in Himachal:
Trekking in Himachal Pradesh Packages
Trekking in Himachal Pradesh costs varies since there are a lot of trekking tours available, so it is up to you which tour package you want to go for. You can read also Places to Visit in August in India.
There are some cheaper variants available online, as well. The whole thing is based upon your budget; it is up to you how high you could go with the budget.
Best Trekking Places in Himachal
Indradhar Pass Trek
Best season- May- June and Sept-Oct
Location: Kangra district
Duration- 4 days
The trek begins from McLeodganj (Dharamsala) in the Kangra district, goes over the striking isolated Dhauldhar range and finishes at Chamba.
The Indradhar pass trek proffers an opportunity to witness the beautiful Dhauladhar and Pir Panjal mountain ranges. You can read also Places For Couples In Jaipur.
The trek graded as a moderate path and would take you through green grasslands, thick Rhododendron and Deodar forests.
We have walked on the primitive tracks of Gaddi Shepherds who run this trail in order to take their frock to summer brushing pastures in the upper Ravi Valley and Lahaul.
Day 1 – Trek From McLeod Ganj to Triund (9km/5-6 Hours Trek)
Day 1- you'd begin your enthralling trek to Indrahar Pass with a hike through one of the most famous hiking routes in Himachal Pradesh (Trekking in Himachal Pradesh).
We had to start at around 9 am, and it was a 5-6 hrs trek from Mcleod ganj that led us to Trend. You can read also Places to Visit in India.
Day 2 – Trek From Triund to Ilaqa Got
The 2nd day we trekked through a captivating Lahesh Caves, sited at the height of 3,500m beyond the sea level.
Though I'd advise you (since we were given this advice, as well) to do the crossing of the cave early in the morning, because, by noon, the lands along with the weather may get a little risky and challenging, as well.
After trekking a bit more, you'd pass via the Snowline café, and soon we reached our journey for the day by reaching Ilaga Got. You can read also Andaman Itinerary.
Lest it becomes difficult for you to manage camping land in IIaga Got, you'd be directed back to the caves; for the night camping would be inside the camp.
Day 3 – Trek from Lahesh Caves – Indrahar Pass – Ilaqa Got (8-9km/6-7 Hours Trek)
Indrahar Pass
Dhauladhar Range
Himalayan Peaks
The third day was the most awaited day since we were about to get to the Indrahar Pass; through the rocky landscapes from Lahesh Caves.
Here, you would enjoy the broad views of the Dhaulandhar Range and other Himalayan mountains from the route and begin trekking back to llaga Got for a night stay.
Day 4 – Trek from Ilaqa Got to McLeod Ganj
A 4hrs and 12km trek- on the last day of the trek, you'd be succeeding the trails you hiked on the 1st & 2nd day. You can read also Best Family Holiday Destinations in India.
A steady trek of about 4 hrs would take you back to McLeod Ganj, and with our arrival to McLeod Ganj, this blissful journey came to an end.
The Beas Kund Trekking
Location: Manali (Himachal)
Season: April – Nov
Duration: 4 days
The Beas Kund trek is the most famous and magnificent trek in the Kullu valley (Trekking in Himachal Pradesh), apart from being considered as the holiest lake in the area. You can read also Best Islands in India for Honeymoon.
The reason why the lake is called a 'holy lake' since it is presumed that in this lake Rishi Vyas took his daily bath. Beas Kund is pleasant because it is easily accessible routes and suitable for everyone.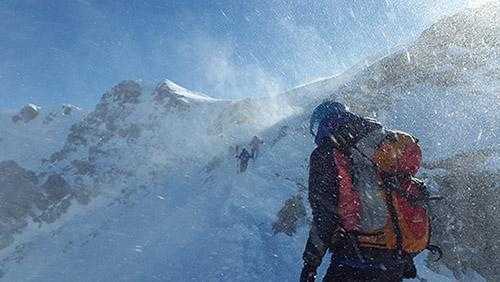 The Beas Kund Trek begins from Manali, an exquisite hill station that would further take you to the popular Solang valley, 13km away from Manali. It is a popular tourist spot for skiing, paragliding, etc.
Here, you'd find plush green fields, stunning glaciers and mountain pinnacles covered in snow all over the trail and cross via Dhundi & Bakarthach in order to reach the Beas Kund glacier, called as the birthplace of the Beas River, as well.
You could complete this trek within four days' time contingent upon your requisites and accessibility from Manali. You can read also Top Tourist Destination in India.
Day 1- Solang Nallah- Dhundi
On reaching Manali, we took a day due to our inability to 'function' and let loose of everything and went to sleep. The next day drove to Solang Nallah, and from there we trekked to Dhundi and camped there overnight.
Day 2- Dhundi- Bakarthach
The next day we trekked through the valley of Dhundi, and continues to the beautiful campsite at Bakarthach and stayed there the night.
Day 3- Bakarthach- Beas Kund
After having our breakfast, we trekked over moraine to the tiny lakes at Beas Kund– the origin of the river Beas. After staying there for a while, we returned to Bakarthach.
Day 4- Bakarthach- Dhundi- Manali
On the next day we hiked up to Dhundi, and from there we went straight to Manali and here, we put an end to our journey. You can read also Best Indian Food for Travellers.
Bhabha Pass Trek
Location- Kinnaur
Duration- 8 days
Best time to visit- July- September
Bhabha pass trek is one of the least explored treks in the Indian Himalayan area (Trekking in Himachal Pradesh).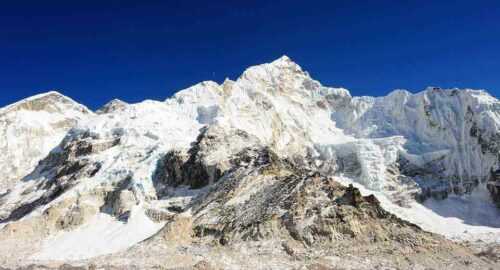 It is one of the high altitude treks and extends from an altitude of 2700 meters and 4856 meters; it acts as a viaduct amid the gorgeous Kinnaur valley and barren land of spirit.
The Bhabha Pass Trek amazes you with its varying geography. The trekking becomes much exciting since it crosses two Major Mountain routes, the Kunzum pass (4551 meters), and Rohtang pass (3987 meters.)
Furthermore, the track moves via various antiquated villages that reveals the primitive Indo-Tibetan culture, and you could visit numerous Gompas that possess old manuscript sand paintings.
The chief attractions of the village are the Ki monastery, Kungri Monastery, and Tabo Monastery. You can read also Best Travel Tips to Asia.
Once you'd enter the village you are going to blend with the culture, hospitality, and people quite easily; the magnificent designer walls would make your journey overwhelming.
The Bhabha Pass Trek is an amalgamation of a natural continuum and cultural prospect.
Day 1 – Drive from Shimla – Kafnu (208km/7-8 Hours)
On our first day, we drove from Shimla to Kafnu. The drive was probably 7-8 hrs long and 208 km. We hopped on to a vehicle and went to Kafnu.
The long drive was excruciating; however, the excitement kept us going through the night. The drive made its course through Narkandaand Rampur. You can read also Best Places to Visit in Dehradun.
When we reached Kafnu, we saw a beautiful village, for a few good minutes my eyes got stuck on the mesmerizing serenity of the surroundings.
We booked ourselves a room in the hotel and went back to sleep with heavy a sigh of tiredness since we have to go trekking in the Bhaba valley. You can read also Udaipur to Kumbhalgarh Itinerary.
Day 2 – Trek from Kafnu – Mulling (3,100m)
After an ample amount of breakfast and good sleep, we began our journey to spectacular Bhabha pass trek road. You could stroll between apple woods and a timbered portion.
The hike was balanced, and it took us about 6-7 hours to reach Mullingmeadows. Once we have arrived there, I don't think so I should say anything more, AGAIN!
However, I must say, that my jaw literally dropped when I saw the natural beauty around me.
The emotions I went thru was overwhelming at that time; an individual would easily feel the same emotion, coming out of their eyes. At night we set up our tents and went back to sleep after the tiring training.
Day 3 – Trek from Mulling (3,100m) – Kara (3,550m)
Day 3 it was, and we did an adventurous river crossing where we made our course via natural bridges. I enjoyed the vivid hilly buds. You can read also Places to Visit in Auli, Uttrakhand.
On our way we met some local guides who decorate traditional dresses; you may encounter them on your way, as well.
After a solid climb, we reached Kara meadow. You could round up the views of the magnificent mountain that rest on the border of Kinnaur and Spiti.
Day 4 – Trek from Kara (3,550m) – Phustirang (4,000m)
On day 4th we embarked on Phustirang. When you'd start your trekking from here, anticipate some heavenly sights as you go to river's left bank in order to reach Phustirang.
Get to see the gigantic Hansbeshan Peak that rests at a height at 5840 meters. We reached the campground set up our tents and went to sleep after some time. You can read also Chopta Trekking: Chandrashila Deoria Tal Trek.
Day 5 – Trek from Phustirang (4,000m) -Bhabha Pass (4,850m) – Baldar (3,900m)
From day five we started the journey that would take us to Bhabha Pass. You have to be prepared for the heavy and exorbitant snow on the path.
I was pushing hard with as much strength I have had it in me during my walk in the snowy area. It consumed a lot of time.
Once we reached the top, we devoured ourselves on the stunning views that encased. Witness the well-known Pin Parvati Pass.
Day 6 – Trek from Baldar (3,900m) – Mudh (3,740m) & Drive from Mudh – Kaza (3,800m) (2hrs)
On day 6th we made a light trek to Mudh. The landscape there is astounding, and you could get to view the purple toned alpines. After that, we wandered Pin River and some open locations.
We enjoyed the beguiling village of Mudh; after spending a bit more time exploring, we were driven to Kaza. We headed to our hotel and stayed there for the night. You can read also Best Places to Stay in Chopta, Uttarakhand.
Day 7 – Drive from Kaza (3,800m) – Kunzum La (4,550m) (75km/2 Hours approx.), Trek from Kunzum La – Chandratal (4,270m)
Savor in a fetching drive to Kunzum La. When we started to drive here, we made our way through some homesteads and experienced their aboriginal culture.
Once we reached Kunzum La, we trekked for about 3 hours and arrived at the campground nearby Chandratal Lake. You can read also Places to Visit in Kasol.
Relish the captivating view of turquoise water circled by high mounts and travel the surroundings. You are going to be spending the night in tents.
Day 8 – Chandratal (4,270m) – Manali (2,000m) (Trek & 6-7 Hours Drive approx.)
You cannot trek here without letting the roads being assessed properly. Timing consumed in the drive was about 6-7 hours approximately.
You may trek for half an hour or 3 hours straight in order to reach the road ahead.
Once you're there, get on the vehicle, and you'd be taken to Manali through Rohtang Pass. This is where we said goodbye to the magnificent Bhabha trek. You can read also Adventure Sports in Chopta.
Things to Carry
Microfleece pullover, full sleeve T-shirt
Water-resistant trekking pants
Windproof/water-resistant outer jacket
Thermal innerwear
Sunscreen Lotion, Lip Balm, Cap
Torch / Flashlight (with extra batteries)
Woolen cap, Inner fleece gloves, Waterproof gloves
Thick woolen socks and regular socks (4 – 5 pairs)
Waterproof trekking shoes, camp shoes
Down jacket with min 600 fill power rating
Thick Fleece / Full-sleeve Woollen sweater
Raincoat / Poncho
A weight towel
Sturdy walking stick/trekking pole
Small day pack
Personal medications and toiletries
Transport
Transportation from Shimla to Manali is available, however, at an extra cost. Select 'Including Transport' at the time you're booking the package. You can read also Chopta Weather & Best Time to Visit Chopta, Uttarakhand.
Kareri trek pass
Location: Dharamshala
Grade: Moderate
Best time to visit: May–June & September-October
Placed at the height of 3300 meters, this mesmerizing trail is placed in the Kangra region.
Being one of the high-altitude treks in the Indian Himalayan area Kareri lake trek is recommended for experienced trekkers who have been on an alpine tracking before. The best time to experience the Kareri trek is suggested during summer time.
Kareri Lake begins from Macleod ganj and would direct towards Kareri village. We saw a huge Shiva temple on a pinnacle overlooking the lake which is devoted to Shakti & Lord Shiva.
Journey to Kareri lake is amongst the most alluring mountain treks in Himachal Pradesh that comes straight from numerous surging streams and went through lush fields, colorful and wild plantations and a dense forest home to several Himalayan animal species and birds.
On the way, we have met various shepherds villages and tiny hamlets populated by the local Gaddis. One of the key attractions in its environ is the Shiva temple. You can read also The Ultimate Guide to Chopta Chandrashila Trek.
Day 1 – Dharamkot to Kareri Village
Height 2200m
Approx. 13km in the distance- we reached Dharamkot and started our journey to Kareri Village. The best part was when we met the people of Gaddi Tribe- natives to the Kareri district.
You could either set up your tent, or experience living in one of the houses of the village.
Day 2 – Kareri Village to Kareri Lake
Height 3500m
The distance from Kareri Village to Kareri lake is 14kms. After you have your breakfast, you're going to leave with your packed lunch to the lake. You'd be striding through woods of Oak, Pine, and Rhododendron.
The trek initially took us via leveled grounds, however, it comes onto a sudden slope, wherein you'd be trailing beside the Kareir Nullah Stream.
After you have reached the foot of the MInkiani Pass, you would see the glacial lake very evidently, with sapphire blue water. You can read also Places to Visit in Jaipur.
Day 3 – Back to Mcleodganj
After we had our breakfast, we were taken to Ghera to reach back to Mcleodganj. This was the last stop for our trip to explore the serenity of Himachal Pradesh.
Suggested:
The climate in height differs from the plains so it might take some time for you to get adjusted to high altitudes.
Don't lose your attention from the trek leader to relish a secure and safe trekking experience.
Do not consume any intoxicating drink such as alcohol etc. in the course of trekking.
Do not trek during night time.
Prior to experiencing the trek, refer a physician.
Carry your own medicines for safety purposes. Even though every campsite has medical facilities available, it is suggested to have your own personal medical kit.
The Treks are in an eco-friendly area, and it is advised and requested that you keep the area clean.
Romantic Indian Destinations For Honeymoon
Are you looking to book your next trip? Check out the following services we use and love or click the previous link to read more!
Booking To find the best hotel deals.
Best International Flight Deals to Book in 2020.
World Nomads to ensure your trip.
Hostelworld to find a budget hostel.
Jetradar book Flight at cheap price.
GetyourGuide Guided Tours.