Top 10 Mysterious Places In India
Top 10 Mysterious Places In India: India is a country with top secrets and mysteries buried within its geography.
We can say India is the home of many mysterious places.
We often hear about mysteries, but we don't know where these mysteries take place and where is their origin of these mysteries.
Here, we have listed down the top 10 mysterious places in India.
Jatinga Mass Bird Suicide – One of the Top 10 mysterious places in India
It would sound weird that birds, too, commit suicide. I know you are shocked by this statement, but it's true.
Birds commit suicide every year between the month of September and November in Jatinga Bird Suicide, Assam.
It happens only on moonless nights between 7 pm to 10 pm.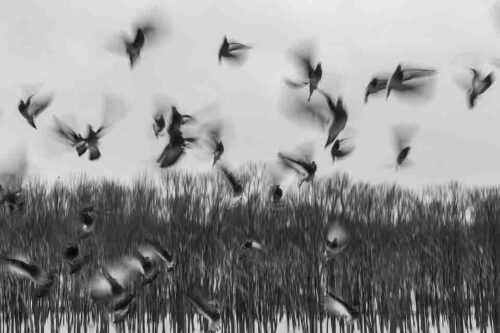 Many scientists have tried to explain this weird phenomenon, but they are unable to reach its depth.
As the sun sets at the place, the birds start to fall from the sky.
That's why this place comes under the list of Top 10 mysterious places in India.
Local people believe that it happens due to some evil spirits. So, whatever the reason behind birds' suicide, this place inevitably comes under the top mysterious sites of India.
Best Time to Visit Jatinga Bird Suicide?
So, you can visit this place in from September to November to see this weird scene.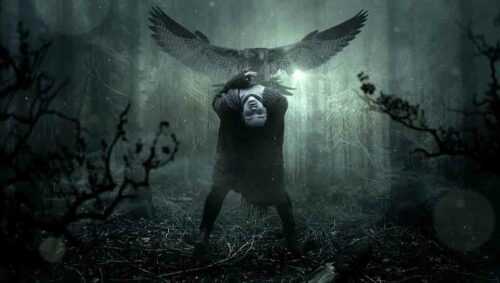 Near By Places:
Haflong, Shillong, Bishnupur, and Imphal are the nearby places to visit along with Jatinga.
You can also visit Shiva Mandir and Silchar in Jatinga.
How to Reach Jatinga Bird Suicide?
Jatinga is located 9-10 km away from Haflog town, so you can take a taxi from there to reach Jatinga.
Tale of Twins, Kodinhi – One of the Greatest 10 perplexing sites in India
How would you describe your feeling when you start seeing everything double after visiting this place?
This may happen to you after visiting this fantastic place. It is an ordinary village in Kerala, with around 400 pairs of twins or triplets.
Due to twins all around the village, this place is called "twin village," and this factor brings it to the list of top 10 mysterious places in India.
Scientists worldwide are attracted to this phenomenon, but they failed to find the reason behind this mysterious phenomenon.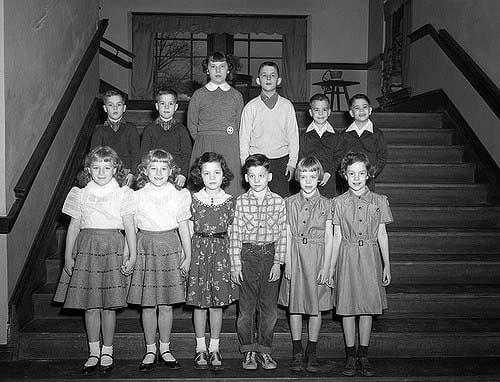 Some people said that it is because of the chemicals present in the water of that area.
However, this reason is invalid because doctors and scientists have denied this factor. One should explore this place as it is one of the top 10 mysterious places on Earth.
Nearby Places:
You can also visit some nearby places to this village, like Kamaragiri farm & Nature Camp, Nilambur Teak Museum, Nedumkayam, Thirumandhaamkunnu Bhagirathi Temple, and Padinharekara Beach.
Magnetic Hill – Among the Best 10 enigmatic locations in India
This is one of the most mysterious places in India out of the many beautiful places in that area. This place has left many people mystified.
Magnetic Hill is located at an altitude of 11,000 feet above sea level.
This feature makes the extraordinary hill place which must be visited once.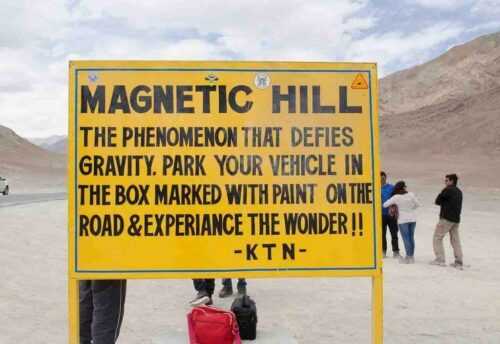 The magnetic hill has got designed in such a way that it creates an optical illusion that this downhill road is an uphill road.
Hill has got designed in such a way that it creates an optical illusion that this downhill road is an uphill road.
The cars moving on the road appear to be rolling uphill, but the vehicles are driving downhill.
Locals believe this place has a strong magnetic force that pulls the cars upward.
Tourist drivers stop the cars' engines from making the visitors experience this phenomenon.
This mysterious thing makes this place one of the top 10 mysterious places in India.
This magnetic hill is situated on Leh-Kargil-Srinagar National Highway, Ladakh.
Best Time to Visit the Magnetic Hill:
You can do many activities like Amazing photography, Mountain climbing, Yak Safari, and Mount tracking at Magnetic Hill.
Read also the best Trekking in Himachal Pradesh
Magnetic Hill is 30km from Leh, so you can visit there by road or air.
Kongka La Pass – Part of the top 10 mysterious places in India
Kongka La Pass: We are used to listening to stories of aliens or crop circles and wish to do all this in real life.
We have such a mysterious place in our country that barely gets attention.
This area is also called a permanent UFO base.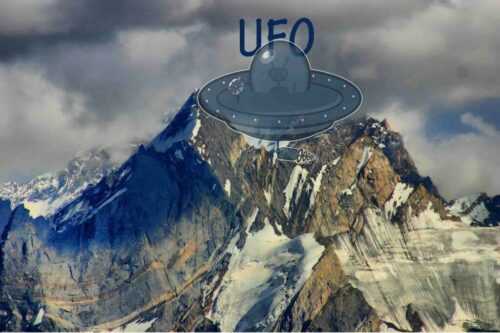 It is a mountain at India China Border, Himalayas. India or China do not patrol this region. Moreover, it is believed that this mountain is the home of aliens.
Many people said that they have seen UFO's coming out of the ground at this mountain and that this mountain has an underground UFO base.
The Floating Stones of Ram Setu Bridge / Adam's Bridge – Among the 10 prime mystical places in India
This temple is situated at the end of the Vittala Bazaar. So, from Hampi Bazaar, you can walk along the river bank.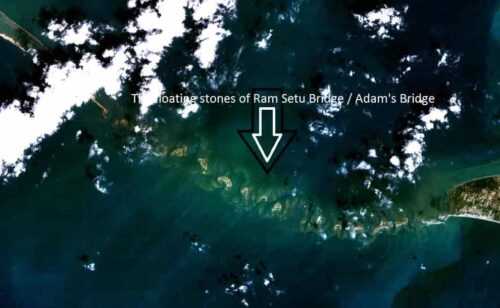 How to Reach Ram Setu Bridge?
Also, then you can take an auto-rickshaw from the Hampi bus stand to reach Vittala Temple. You will get a rickshaw for Rs. 50/-.
Chir Batti Ghost Light – Among the Finest 10 baffling landmarks in India
How would you feel when you see the colourful lights in the sky without a source of light?
It will be a very fantastic, cheerful, and romantic scene. Also, you would be inspired to enjoy this moment.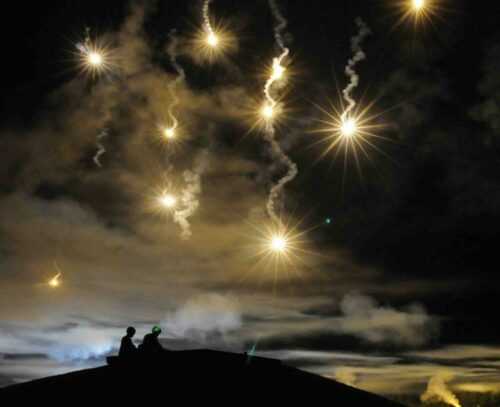 I think you may have guessed that we are talking about Banni Grassland in Kutch, Gujarat.
At this place, you can enjoy this scene. Every night a particular area after the monsoon has a beautiful decoration with these lights in the sky.
Locals said that these were ghost lights. It is because this place is called "Chir Batti." In the Gujarati language, Chir means ghost, and Batti implies light.
People also call these lights dancing lights because these lights do not have any particular shape. These lights are seen in various structures.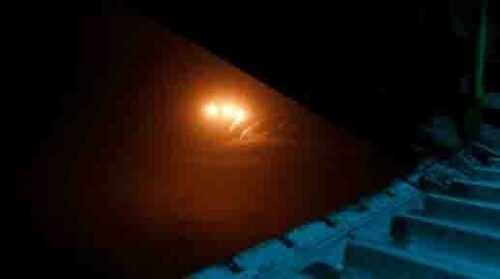 These lights fly up to 10 ft. from the earth. However, according to technology, this lighting process is part of the releasing function of methane gas which is the result of the decomposition of plants in boggy soil.
Light Shetti Halli Rosary Church -One of the 10 foremost obscure locations in India
Shettihalli church is a floating church. Then how will you get inside it? This strange place is located in Hassan, Karnataka, India.
It is an ancient church which Is constructed in the year 1860 in Gothic architecture.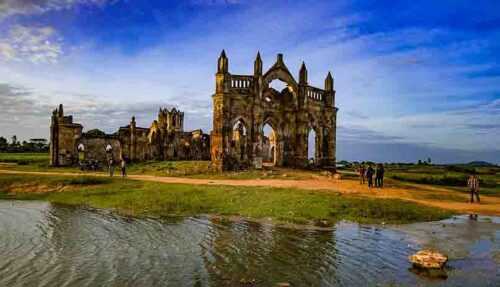 After 100 years of its construction, the Hemavati Dam and Reservoir were built there in 1960. Since that time, this church has become a brilliant place for tourists.
This church sinks in the water during monsoon because of the rain. Also, stars float in that area of water. You can enjoy this beautiful sight in the monsoon season in Karnataka.
Roopkund – Part of the Top 10 mysterious places in India
When you dip your hand in the lake and get your hand out, then you get any skating part of the human body from the lake.
What would be your reaction after seeing this?
Do you feel crazy about experiencing this kind of adventure, the Skeletons Lake or Roopkund Lake waiting for you?
This lake in Chamoli, Uttarakhand, India, is best known for this strange reason. This lake has attracted much tourism because the skeletons float in the water of this lake.
Almost all the time, snow covers the lake, but as the snow starts melting, the skeletons begin to float in the lake's water; otherwise, these frames remain in the deep water but are still visible to us.
You can even see the skeletons from outside without touching the water.
The sudden death of people in the 9th century is the scientific reason behind this phenomenon.
The people suddenly died due to the violent hailstorm in that area. Every year the counting of skeletons increases by approx — 300 to 600 frames per year.
You can best visit the lake before and after the monsoon. You can also enjoy trekking and riding adventures there.
And you can check out the Ultimate Guide to Trekking in Himachal Pradesh.
Now, you would be searching for many more mysterious places in India.
Mysterious historical places in India
India has many interesting places with a long and fascinating history. Some of these places are mysterious and have associated stories and myths. These stories make them even more exciting to visit. For example, there are the ruins of Mohenjo-Daro, the Bhangarh Fort, and the stone circles of Megalithic India. There is also the Konark Sun Temple. These places are not just for sightseeing but can also help us learn about our ancestors and ancient civilizations. If you want to explore the mysteries of the past, you can visit these mysterious historical places in India.
Unsolved mysteries of Indian temples
Indian temples are known for their grandeur, architecture, and spiritual significance. However, some of these temples also have unsolved mysteries that have intrigued people for years. For instance, the Brihadeeswarar Temple in Thanjavur has a shadow that never falls in the same direction. Another example is the Replica of the famous Sri Adikesavaperumal temple in Thiruvattar. The Padmanabhaswamy temple has a secret associated with it. Five of the vaults have been opened from these, but this one secret vault remains unopened to date. It is believed that opening of this vault could make the Lord extremely angry and annoyed." The Kailasa Temple in Ellora is another wonder. Where it is believed that it was carved out of a single rock. The reasons behind these phenomena are still unknown and continue to fascinate scientists, archaeologists, and historians alike. The unsolved mysteries of Indian temples make them all the more intriguing and worth visiting for those who are interested in unravelling the secrets of the past.
Mysterious things in the world
The world is full of many mysteries that have puzzled people for a long time. Some of the most interesting ones include the Roanoke Colony's disappearance in 1590, the strange Dancing Plague of 1518, and the Voynich Manuscript that nobody can read. The Nazca Lines in Peru are also a mystery, with big designs carved into the ground that you can only see from high up. Another mystery is Stonehenge, an ancient circle of huge stones in the UK. Even with all the science and technology we have today, there are still mysteries we can't explain, like the strange humming sound in Taos, New Mexico. These mysteries remind us that there are still things we don't know about the world, making us want to keep searching for answers.
Mysterious things in Indian history
Indian history is full of fascinating and mysterious events that have captured the human imagination for centuries. One such mystery is the Roopkund Lake, also known as the Skeleton Lake, located high up in the Indian Himalayas. Hundreds of human skeletons surround the lake, and it is still unknown how these people died and why they were in such a remote location. Another enigmatic story is that of the lost city of Dwarka, an ancient city believed to have been submerged in the Arabian Sea. The discovery of the mysterious pillar, the Iron Pillar of Delhi, which has stood for over 1,600 years without rusting, baffles scientists and historians alike. The Shroud of Turin, believed by some to be the burial cloth of Jesus Christ, also adds to the intrigue of Indian history. These mysterious stories remind us that there is still so much we don't know about the past and that there are many secrets waiting to be uncovered. h
What is the biggest mystery in India?
10 unsolved mysteries of India:
Mystery of twins village. A far-flung village of Kodinhi in Kerala named Malappuram is called the "twins village". …
Mystery of hanging pillar. …
Mystery of lifting stone. …
Mystery of doorless houses. …
Mystery of magnetic hill. …
Mystery of suicidal birds. …
Mystery of Visa God.
What is India's oldest mystery?
The Indus Valley civilisation
Which city is known as Mystery City?
Which is India's hidden city?
Lothal, Gujarat
Which is India's lost city?
The lost city of Dholavira received the UNESCO World Heritage Site tag in 2021 – the first site in the Indus Valley Civilisation to have been honoured. The Indus Valley Civilisation is like a huge treasury of stories, history, and heritage, and Dholavira is no different.
Where is a ghost city in India?
There are a large number of ghost cities in India as well: Ross Island (Andaman & Nicobar Islands), Fatehpur Sikri (Uttar Pradesh), Dhanushkodi (Tamil Nadu), Mandu (Madhya Pradesh), old Goa and Vijayanagar (Karnataka).
Which is the oldest city in India?
Also known as Banaras and Kashi, Varanasi is one of the world's oldest continuously inhabited cities and is India's spiritual capital.
What are the top 10 mysterious places in India?
The top 10 mysterious places in India are:
Bhangarh Fort, Rajasthan
Kuldhara Village, Rajasthan
Roopkund Lake, Uttarakhand
Dumas Beach, Gujarat
Shani Shingnapur, Maharashtra
Jatinga Village, Assam
The Ghost Village of Dhanushkodi, Tamil Nadu
The Mystery Lake of Skeletons, Himachal Pradesh
The Tunnel of Spirits, Maharashtra
The Haunted Bungalow of Dow Hill, West Bengal
What is the mystery of Dumas Beach?
The mystery of Dumas Beach is the presence of strange sounds and whispers that can be heard at night, as well as the reported sightings of apparitions and ghosts. It is said that the beach was once used as a cremation ground, which may have something to do with paranormal activity.
What happens in Jatinga Village during September and October?
During September and October, many birds are said to commit suicide by flying into buildings and trees in Jatinga Village. The phenomenon is still unexplained, although it is believed that it may have something to do with the village's location on a migratory bird route.
What happened to the Ghost Village of Dhanushkodi?
The Ghost Village of Dhanushkodi was destroyed by a cyclone in 1964, killing over 1800 people and leaving the village abandoned ever since. It is said that the ghosts of those who died still haunt the village.
What is the mystery of Roopkund Lake?
The mystery of Roopkund Lake is the discovery of over 300 skeletons at the bottom of the lake. The cause of their deaths is still unknown, although it is believed that they were pilgrims who died during a severe hailstorm around the 9th century AD.
What is the legend behind Shani Shingnapur?
The legend behind Shani Shingnapur is that the god Shani protects the village from theft and burglary. As a result, the village has no doors or locks on its homes, and people leave their valuables out in the open without fear of theft.
Which are the strange places in India?
India is home to many strange and mysterious places that continue to fascinate people worldwide. Among India's top 10 mysterious places, the Magnetic Hill in Ladakh is a strange location where cars seem to defy gravity and move uphill on their own. The Karni Mata Temple in Rajasthan, also known as the Rat Temple, is another unusual place where thousands of rats are considered sacred and are worshipped by devotees. The abandoned village of Kuldhara in Rajasthan, the haunted Bhangarh Fort, and the inexplicable phenomenon of the Roopkund Lake in Uttarakhand are other mysterious and strange places in India. These unique locations offer a glimpse into the country's diverse landscapes and rich culture and are a must-visit for those who seek adventure and the unknown.