India is the most diverse country in the world with its rich culture. The rich history and numerous tales about its mythological history, Top 10 Haunted Places in India is considered one of the most religious countries in the world, as well.
"The inclusion of ghostly places and stories in India's rich cultural history and modern culture is like sugar in milk."
However, India isn't well known for its rich, diverse culture and religion; some haunting places make our spines chilling.
Here are the top 10 haunted places in India that would have you in trepidation. Though, those of you who enjoy hearing ghost stories are inevitably going to enjoy it.
Bhangarh Fort- Rajasthan
This list won't be complete if one doesn't put this place under the Top 10 Haunted Places in India.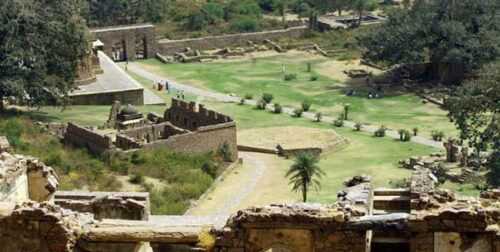 Since the site is forbidden to visit after sunset and before sunrise by the Government of India itself.
There's a board that says anyone who dares to enter the fort's premise would be punishable under Indian law.
Bhangarh Fort wasn't always notoriously known for its haunted reputation; it was once a substantial affluent kingdom and real haunted places in India.
King Bhagwant Das constructed the fort in 1573 for his younger son Madho Singh.
He had two sons- Man Singh and Madho Singh. Man Singh was the renowned general of Mughal emperor Akbar.
The fort was named after the grandfather of Madho Singh and Man Singh- Bhan Singh. Hence the name Bhangarh.
The fort remained prosperous for a long time since it had the support of the Mughals.
Though after the Mughal emperor Aurangzeb passed away, the Mughal Empire weakened.
It was when Jain Singh II attacked Bhangarh and added Bhangarh to his state out of force in 1720.
The story behind the fort speaks of two specific legends; one related to Balu Nath and the other one related to Rani Ratnawati.
Though both of them have various versions of their story, as well, it is said that before the fort was even established a monk by the name Balu Nath resided here.
He wasn't ready to comply with the commencement of the fort. However, Bhagwant das convinced him.
Balu Nath was convinced under one condition that the shadow of the fort shouldn't touch the place he meditates, if ever it does, that day would be doomsday for the entire Bhangarh.
Decades passed, people slowly forgot Balu Nath's curse, and Bhangarh was still thriving until Ajab Singh came to rule.
He re-constructed the Bhangarh fort and added three floor layers to the remaining levels.
As anticipated, the shadow touched Balu Nath's complex and soon, the whole Bhangarh perished.
The second legend is about the beautiful Rani Ratnawat, who was known for her majestic beauty in the whole of Rajasthan.
She had many admirers amongst them was a tantric by the name Singha. He became so obsessed with her that he was determined to win her over by putting a spell on one of her scented bottles.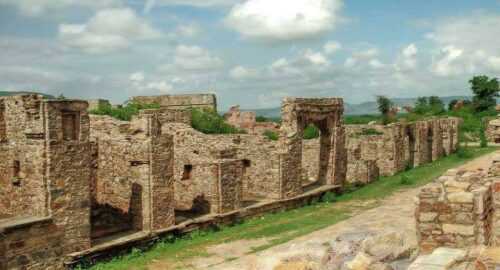 However, the princess found out about his evil deed and crashed the bottle on the rock, as soon as the bottle touched the stone it rolled towards the tantric and squashed him. On his last breath, he cursed the whole town.
The souls are still trapped here; there were several incidents where the visitors have met with tragic occurrences.
Some had accidents after spending a night in the fort, and some had died when they were on the way to the hospital.
Kuldhara- Rajasthan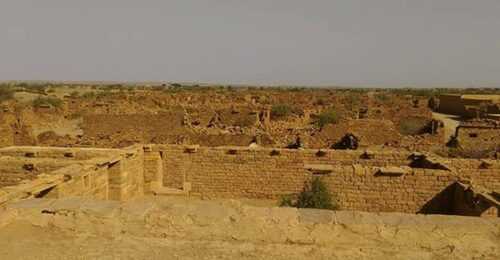 Top 10 Haunted Places in India Kuldhara is a small village situated in Rajasthan. Roughly 200 years ago the village was abandoned by its inhabitants.
The village was home to Paliwal Brahmins. At this time, Salim Singh, the tax collector of Jaisalmer, had his eyes on the daughter of the village chief, who was very beautiful.
On the other hand, Salim Singh was known for his depravity and indirect tax-collecting methods.
He was adamant about having her and told the whole villagers if they'd come in his way, he'd charge heavy taxes on them.
Scared of his rage, the entire people living in the village left overnight, leaving everything behind. No one saw the villagers leaving the place.
However, as they were leaving, they cursed the entire town- that no one would be able to reside here, ever again.
Shaniwar Wada Fort- Pune
Top 10 Haunted Places in India Shaniwar Wada Fort in Pune is a famous place because it's where the legendary Bajirao Peshwa used to live.
After the death of Madhav Rao, son of Nana Saheb, Narayan Rao was next in line.
Narayan Rao was only 16 years old when he was made the Peshwa. And, since he was young and wasn't competent enough to handle the state affairs, he was assisted by his wicked uncle, Raghunath Rao.
Raghunath and his wife conspired against Narayan; everyone knew about Narayan's bitter relationship with the Gardi tribe.
Anandi Bai Raghunath's wife took this to her advantage and urged her husband to write a letter to the Gardi tribe's head to capture Narayan Rao.
However, prior to the letter being sent, she dexterously modified a word in an attempt to make it look like a message to kill Narayan Rao.
When Narayan Rao was killed, he kept screaming for help; however, no one came.
People could hear him screaming until this date, especially those who lived nearby. It is forbidden to visit the site on a no full-moon night.
Dumas Beach- Gujarat
Top 10 Haunted Places in India Situated by the Arabian Sea, Dumas Beach is considered the most haunted place in Gujarat.
The beach is famous for two things- black sand and the haunting.
It is believed that the beach was once a burial ground for the Hindus, and as a result, the beach is encompassed by numerous spirits that couldn't leave the world.
Locals say that the black sands are the result of the number of ashes developed by burning the dead, which got blended with the sand that later adopted a darker colour.
Many people claimed to have heard voices coming from the beach. Some have heard crying voices, whilst others have heard laughs coming out of the beach.
There have been multiple paranormal activities reported whenever there's a full moon.
Locals have reported seeing white apparitions and orbs moving with countless other unexplainable events.
GP Block- Meerut
Top 10 Haunted Places in India GP block is famous for its haunted reputation.
Once, the pride of the city, this grungy building, which was once known as the delight of the town, is now filled with fear.
People talk differently about this building. Gp block is supposedly haunted by four men seen inside the building.
People have seen them sitting around a table with a single candle lit in the middle, enjoying their beers.
They have also seen a lady in red coming out of the building. The sightings consistently happen frequently throughout the building, starting from the first and second floors, stopping at the terrace.
It is one of the top 10 most haunted places in India because people have seen scary and strange things there.
Vrindavan Society- Thane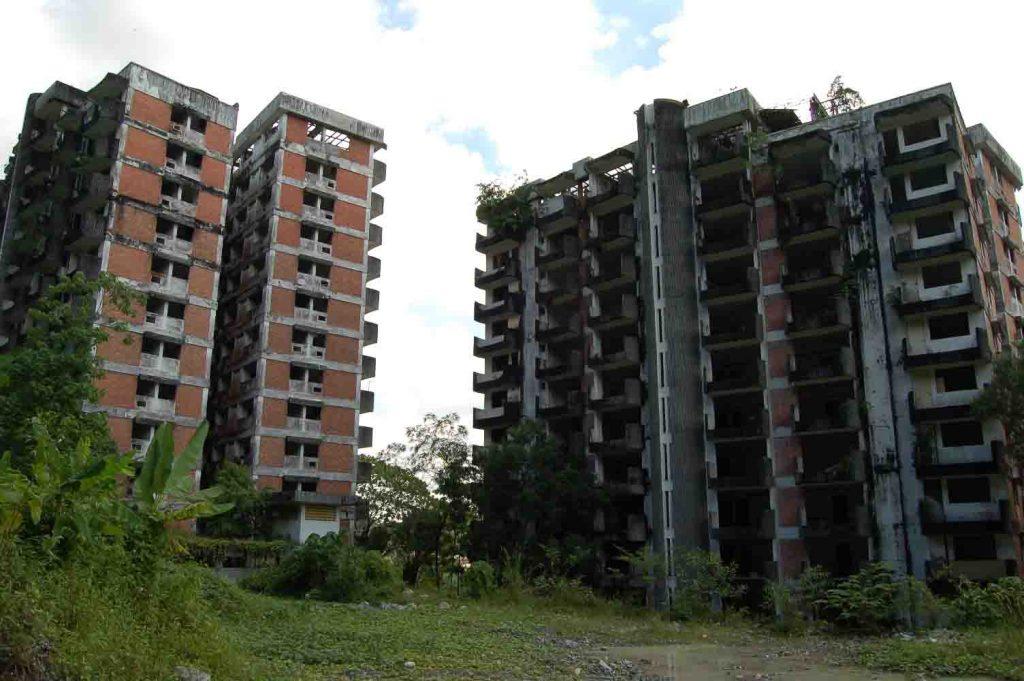 The project was completed in the 90s; however, there weren't many people inhabited nearby the location, so half of the flats were left out.
Initially, the reason for abandoning the property was the lack of population, now, the idea is something different.
It is reported that a man committed suicide in building 66B, to be precise. No one knows as to why the man killed himself; he was an elderly man who jumped off the balcony.
Ever since his death, the people have felt an unfriendly presence surrounding them.
Residents living there have reported feeling someone watching them in their own house and hearing inexplicable noises coming out of their bedrooms.
One of the incidents occurred with the security guard of the society, wherein he said he was slapped by someone he couldn't get sight of.
Grand Paradi Tower- Mumbai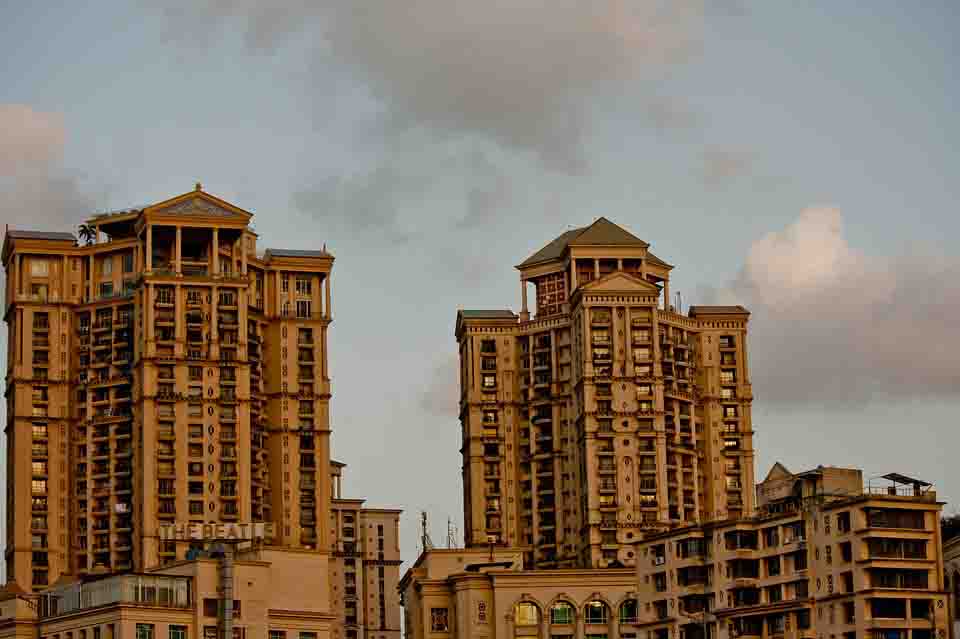 Top 10 Haunted Places in India The Grand Paradi Towers came into the limelight a few years ago.
Situated in South Mumbai, in Kemps Corner, Malabar hills, it was built in 1975. The building is amongst the oldest and biggest residential societies.
The reason why it is known as the most haunted place in India is due to the fact an elderly couple committed suicide by jumping from the balcony.
They left a suicide note behind them stating the reason behind such a horrifying act.
They blamed their son and daughter-in-law behind their suicide; both were torturing the old couples over some property matter.
However, they both got arrested soon after this incident took place. They eventually, too, committed suicide along with their 19-year-old daughter just like their parents did several years ago.
It is said that three generations of a family, five people, were forced to their death from the same apartment, at the exact spot, from the same balcony.
This incited a series of numerous suicide events in the locality. About 20 people have taken their lives by jumping off of their balconies.
Though there isn't any substantial proof to it, people say that the towers were built over a burial ground.
And numerous bodies were unearthed while constructing the building and the bodies were shifted to a different place, which urged an idea amongst people that the hauntings might be of those angry spirits who were moved during the construction.
Residents have complained about hearing voices telling them to kill themselves in a whispering voice.
They believe the reason behind the suicides is these voices that give them such ideas.
Those who are depressed tend to fall prey to these killer whisperings and take the suggestion from the mystery presence.
Ramoji Film City- Hyderabad
Top 10 Haunted Places in India Ramoji film city is known among the haunted places and is believed to be haunted by deceased soldiers that encompass the city's location.
The site was believed to be a war ground where the Nazims fought.
Several actors have confessed to sighting ghosts in the mirror either during their shooting or getting ready for the shoot.
People working there have claimed to sense as if someone is trying to push them forcefully down from the wall. Even the security guard tends to be more cautious once the sunsets.
Some incidents include the appearance of some random Urdu words in the mirror, leftover foods found in the room, and the sensation of a ghostly presence is always present in most of the hotel rooms.
Jatinga Bird Suicide- Assam
Top 10 Haunted Places in India Assam in the northeast is well known for its rich culture, vernaculars, literature, silk, wildfire, diverse ethnic group, old petroleum resources, forest products, world heritage site, and salt reforest.
Another distinct feature that I'd like to add to make the place more intriguing is the mass bird suicide in 'Jatinga.'
Heard of this place before? No? Well, now you know.
Every year, many birds kill themselves in Jatinga, a small town with only 2,500 people living there.
The mystery behind their suicide remains widely unsolved regardless of studies done by India's famous ornithologists.
Suicide occurs during the rainy season, between September- October.
Legends have it that the villagers in the past put three women to death when they were suspected as witches.
Therefore, the villagers believe that these are the spirits of these three women who are cursing the village in the shape of birds.
Scientists are still examining the cause behind these mass Jatinga Bird Suicide.
The real reason why birds commit suicide is still a rare phenomenon that needs to be solved.
Sanjay Van- Delhi
Top 10 Haunted Places in India Sanjay van is situated in South Delhi near Vasant Kunj.
It is a heavily wooded forest and shelter for many birds, making it a safe place for people who love nature.
Apart from being densely populated with birds, the forest has numerous graves placed within it near Sanjay Van.
The remnants of Qila Rai Pithora surround these graves. There were also some mausoleums of Sufi saints that were found.
Now, the story that goes around here is that people hear the crying of a child, and scratching noises come right from the graves.
People have also reportedly seen a woman in the middle of the road late at night that runs towards the forest.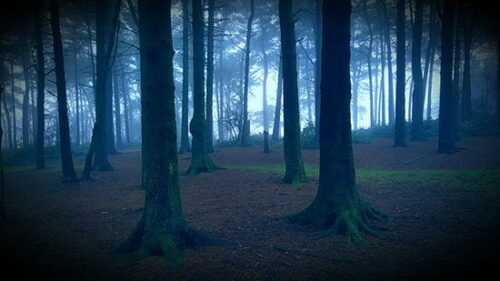 She asks for a ride from those passing by on the road and then vanishes in the middle, leaving no trace.
These places might seem unreal to those who don't believe in the supernatural.
The only way to believe in whether a place is haunted is to visit it.
And see for yourself if these stories' top 10 haunted places in India are true or just some legends coming out of a conventional mindset.
Which are the Best Haunted Related Story Books?
As scary as ghostly stories are, the more readers take an interest in them.
People who are fond of visiting the Top 10 Haunted Places in India are also very interested in knowing their stories.
Book List in Hindi of Haunted Places in India
Woh Bhayanak Raat by Mithilesh Gupta
Author: Mithilesh Gupta
Language: Hindi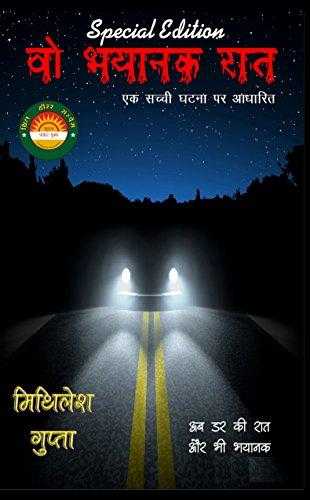 Real Ghost And Paranormal Stories From India By Shalu Sharma
Author: Shalu Sharma
Language: English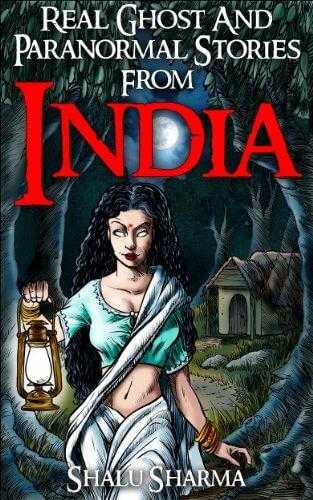 Bhangarh Fort by JP Singh
Author: JP Singh
Language: English
The Legend of Kuldhara: A Historical Novel Set in Rajasthan by Ramachandran and Malathi
Author: Ramachandran and Malathi
Language: English
Book list in English Of Haunted Places in India
GHOST STORIES: THE SPOOKIEST GHOST STORIES FROM ALL 50 STATES
Author: AARIF AARIF
Language: English
The Bleeding Author by Travis Mays
Author: Travis Mays
Language: English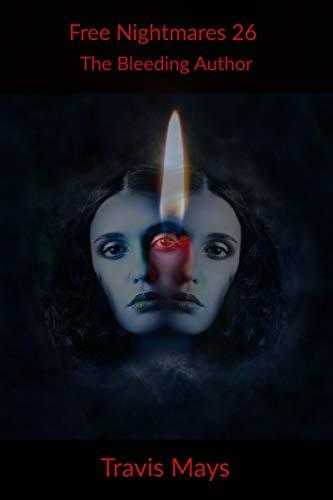 INDIAN GHOST STORIES by Saptarshi Bhattacharyya
Author: Saptarshi Bhattacharyya
Language: English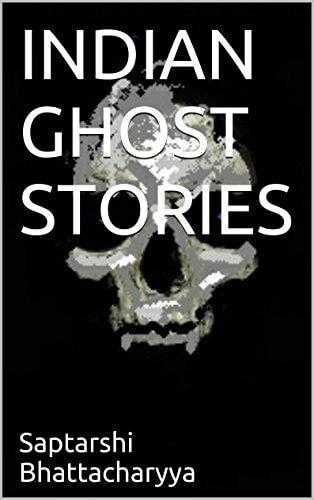 The Book of Indian Ghost Stories (Classics) by S. Mukherji
Author: S. Mukherji
Language: English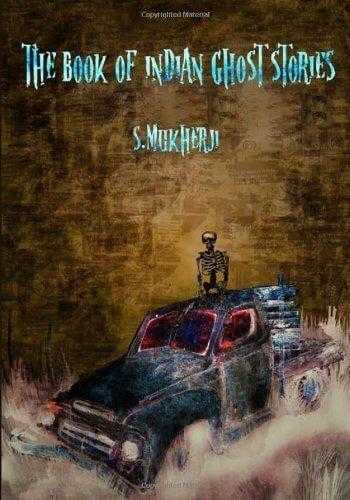 List of Haunted Places in India
Haunted Places in Delhi
Agrasen Ki Baoli
Sanjay Van
Bhuli Bhatiyari Ka Mahal(haunted house in Delhi)
Firoz Shah Kotla Fort
Delhi Cantonment
Northern Ridge
Lothian Cemetery
Chor Minar
Mutiny House
Malcha Mahal
The Haunted Tree of Dwarka Sector 9
Khoni Darwaza
The Ridge
Haunted Places in Mumbai
Sanjay Gandhi National Park
Aarey Milk Colony
Grand Paradi Towers
Vrindavan Society
Marve And Madh Island Road
Mumbai High Court
Nasserganj Wadi
Taj Mahal Hotel
St John
SNDT Girls College
IC Colony
Pawan Hans Quarters
Aashirwad
Tower Of Silence
The D'Souza Chawl
Poonam Chambers
Ram Sakit Building
Santa Cruz
Jogeshwari 2nd Floor
Haunted Places in Pune
The Shaniwarwada Fort
The Victory Theater
Choice Hostel
M.G Road Haunted House
Residency Road Mansion
Sinhagad Fort
Khadki War Cemetery
Symbiosis Road
Chandan Nagar
Holkar Bridge
Taljai Mansion
Sinhgad College of Engineering
The Haunted House
The Mansion
Pune Cantonment
Haunted Places in Kolkata
National Library
Bhoot Bangla
Park Street Cemetery
Ghats of The Ganges
Lower Circular Road Cemetery
Kolkata Dock
Rabindra Sarobar Metro Station
The Royal Calcutta Turf Club
House of Dolls
Writer's Building at BBD Bag
Haunted Places in Hyderabad
Shamshabad Airport
Road 12
Banjara Hills
Golkonda Fort
Khairatabad College
Dedh Lakh Ghar
Uppal Stadium
Ramoji Film City
Kundanbagh Witches' Lair
Ravindra Nagar
Haunted Places In Rajasthan
Brijraj Bhawan Palace Hotel
Rana Kumbha Palace
Dudu Village NH-72
Home Of Witches Jagatpura
Delhi Jaipur Highway
Mehandipur Balaji (ghost removal temple)
Nale Ba
Pishacha/Pishach
Preta
Naagin
Daayan
Chetkin
Question Hub of Mysterious Trip (FAQ)
Are there any haunted places declared by NASA in India?
When we do a fact check, we know that NASA never confirms a ghostly place or thing, but when you get information about the top 10 haunted places in India, this doubt is always in your mind.
NASA never confirms a ghostly place, for this, the department that conducts paranormal activity checks takes responsibility for all this. The Paranormal Department has described some places of Horror places in India as a nightmare for the common man.
Real-life Indian ghost stories in Hindi
When you talk about Hindi in India with real-life ghost stories, you will get many stories, you can read those books and get information about the 10 most haunted places in India.
How many and which horror restaurants are in India?
There are several horror restaurants located in India. The most popular ones include Dracula's Castle in Pune and Fearless Restaurant in Delhi. Other horror restaurants that have gained popularity over the years include Haunted House Café & Bar in Mumbai, Catacombs: The Zombie Adventure Restaurant in Bengaluru, Psycho Bowling Alley in Noida, Clueless Café in Kolkata, and Fear Factor Eatery in Chennai. Other horror restaurants in India include the Werewolf Pub & Eatery in Pune, the Zombie House Café in Hyderabad, the Carnevil Restaurant in Ahmedabad, and the Coffin Café in Chandigarh.