Can you envision Delhi, India's capital, the busiest and the most crowded city in the nation that could also be a part of paranormal sites? Did you hear about Delhi khooni Nadi, or do you want to know Khooni Nadi Kise Kahate Hain?
It is true. Though haunted places and haunting activities aren't something new in India, Khooni Nadi in Delhi is one of those haunted sites supposedly haunted.
The Nadi in India is located near the core of Delhi in the Rohini District.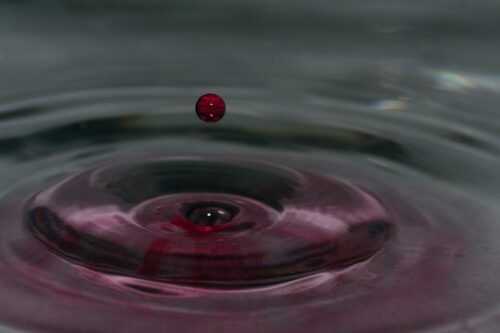 Khooni Nadi in India is a small river enclosed by green vegetation and trees, believed to be a haunted place. Locals have reported witnessing several strange occurrences here.
However, there isn't enough solid evidence to prove these phenomena about haunted places.
Even though there's no proof, people still get chilled to wander around the spot after sunset. You can also read Top 10 Haunted Places In India & Story Behind Them.
History of khooni nadi
Khooni Nadi Delhi story consists of people who believe that the Nadi can suck you within if you touch the water.
According to the locals, several incidents have taken place. Albeit mostly linked to suicides.
People say that anyone who enters the Nadi never comes back. If they do, it'll be in the form of ghosts and supposedly haunt the creek.
If anyone roams around Nadi during the evening, they will hear unusual sounds, mainly people crying.
The reason why this spot is a nightmare for people is the fact that the depth of the watercourse is not even deep as compared to other creeks.
Despite being less deep, many have drowned here. How? That's still a mystery that requires to be solved.
If you're lucky enough, or I should rather say 'unlucky,' you might hear crying voices from the site.
One could feel a presence watching them when walking past the river.
For some, it is because of black magic and curses. Since many believe the river is cursed, the area seems impervious during summer.
Why should you visit Khooni Nadi?
It is situated in the middle of Delhi city, it is accessible with no trouble by road, rail, and air as Delhi is well linked to all other significant by all manners of transport.
Therefore, you can easily approach the area of the Nadi by road.
However, if you have decided to travel via rail or air, you must reach the Rohini district in Delhi.
When you reach the locality, you could ask any local about the address, and they'd guide you towards the river.
Khooni Nadi Mystery
Unless you aren't looking to solve a mystery, Khooni Nadi is your terminus.
If you are constantly searching to investigate paranormal stuff and always drive toward mysterious places, you must visit Nadi.
Nevertheless, it is important to be extremely cautious since several reported deaths in the area.
It would be advisable for you to avoid going to this place if you are sensitive. and cannot handle anything. You can also visit Khooni Darwaza in Delhi.
Also Read:-