Why Travel to South India!
Why Travel to South India, If you are thinking of planning for any trip to a great destination, South India is a perfect destination to plan.
If you take suggestions from your friends, then also, you will find South India at the top in the recommendation list.
South India is famous for its different aspects, such as culture, history, heritage, food items, traditions, and uniqueness. You can also read Best Things to Do In Manali.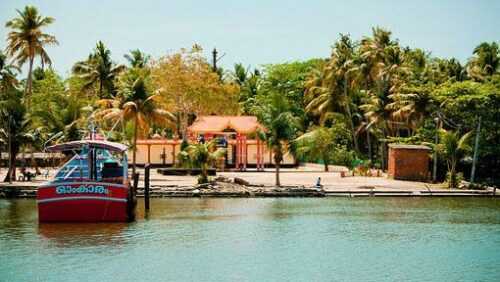 [toc]
In case anyone is confused or hesitating in planning for South India, the reason is, they are not aware of this fascinating state.
South India is loaded with mesmerizing wonders, beaches, wildlife sanctuaries, adventurous sports. South India offers you the activities, which leads to making you surprised. 
Before you travel the entire India, make sure to explore South India. Your trip to the south side surely changes your perceptions about the destination. You can also read Auli Tourism: Best Auli Tour Plan.
You might think we are appreciating South India so much; then why travel to South India? Is there really something to visit?
Yes, South India does have many reasons to be explored. So without wasting time, let's have a look at the details declared below. You can also read Things to Do in Patnitop.
The mentioned forthcoming paragraphs explain why and where to visit South India to bring a new and unique experience to your travel life.   
South Indian Food
South Indian Food items are truly a fascinating reason to travel to South India. The mouth water dishes of the South add new flavors and aromas to your taste.
From all Indian food, South Indian food is the hottest one too. You can also read Best Indian Food for Travellers.  
The spices and aromas in south curries make the dishes eye-watering too. You can also read at Hill Station near Katra.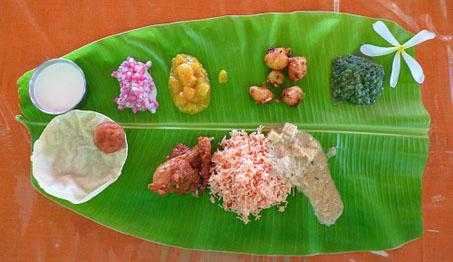 From all the South Indian dishes, it's hard to pick the top ones, but still, if you visit south, make sure to taste these 5 ones:
Chettinad Chicken ( Spicy & aromatic curry with fiery chilies taste goes best with rice)
Puliyogare (Basically Tamarind Rice, which is a quick meal for busy people)
Appam (Lacy pancake made with a batter of rice and coconut milk)
Medu Vada (A kind of doughnut with a hole in the center filled with chutneys)
Malabar Fish Curry (Fish is a staple food of Kerala, and there are many variations in this particular curry)
Temples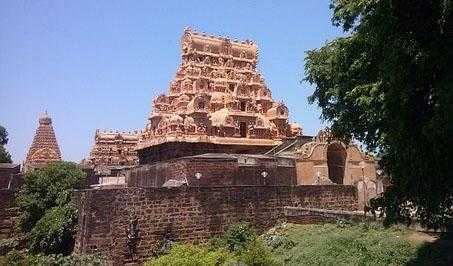 South India is well known for its culture and traditions. The state has beautiful temples with mesmerizing architecture and its exotic appearance. You can also read the Famous Tea Garden in India. 
The temples of South India are ancient, with different printed sculptures. The top 5 temples in South India are:
Meenakshi Temple, Madurai(the temple covers 15 acres of space and has 4500 pillars with 12 towers)
Brihadeswara, Thanjavur (Tanjore), (the temple is a major attraction of South, and comes in UNESCO World Heritage site)
Sarangapani, Kumbakonam (The temple is renowned for its art and architecture)
Lord Shiva and Vishnu temples, Kanchipuram (the temples are well known for their unique architecture)
Ramanathaswamy Temple, Rameshwaram (The exotic pillared hallway made the temple must visit)
Activities to do in South India
South India is a phenomenal destination for people to visit for those who want to do different adventures with their partners.
One can steal lots of romantic moments and can avail of the great experience of vacations over there. You can also read New Tourist Places in India.
South India is known to be a full-fledged, thrilling, and adventurous place to come. The adventurous one can do in South India are:
Bamboo Rafting (Bamboo rafting can be proven as a blissful experience, which is a witness to avail the scenic view of forests too)
Banana Boat Ride (Banana ride is good to avail a thrilling experience. It is a great fun activity without the fear of falling into water)
Paragliding (Now, in South India, you can avail yourself the nature view from huge height via paragliding)
Parasailing (With around 300-meter long rope, one can enjoy the unbound beauty of nature)
Rock Climbing (Climb on the red sandstone cliffs, and reach the heights of hills)
Does everyone look for adventurous activities on their trip? The destination has many other adventures, which makes an individual think about why to travel to South India? You can also read Recommendations for Traveling to India.
Hotel and Resorts
If you are planning a trip to South India, don't worry about staying there. In South India, many hotels and resorts are available over there to make your trip easy and comfortable. You can also read Jaipur Travel Guide.
The top-notch 5 hotels and resorts are:
Kumarakom Lake Resort, Kerala (Luxurious property with modernized amenities)
Orange County, Kabini, Karnataka (One of the best and luxury resorts in South India, runs via Nagarhole National Park)
The Lalit Resort & Spa, Bekal (Three sides of the hotel are covered with Nombili River, landscape garden, and sandy beaches make it a must-visit resort)
The Leela, Kovalam (Famous for its Ayurvedic massages and yoga resort. It is a perfect Ayurveda healing destination)
Vythiri Resort, Wayanad (To avail a new and unique experience in life, it is a perfect exquisite jungle resort)
Colorful Culture and Festival
South India is blessed with many colorful cultures and festivals. You can read also Top Tourist Destination in India.
The most famous festivals of South India are:
Onam (The festival is for fertility and prosperity)
Pongal (celebrated on 14th Jan. The festival is about boil milk over the clay pot. It is considered as auspicious in Tamil Culture)
Thrissur Pooram (The festival starts when moonrise with the Pooram Star, celebrated in between April to May)
Hampi Festival (Known as Vijaya Festival, celebrated for the victory)
Mysore Dasara (celebrated in between September to October. It is a 9 day festival like Dusshera.)
If you are the one who is thinking, why travel to South India? Its culture and festivals are a valid reason to come over here to avail of a new experience.  You can also read Best Islands in India for Honeymoon.  
Multiple Types of Places to Visit
In South India, there are multiple types of place to visit; such as,
Historical and Heritage Sites
Romantic sites
Religious sites
Adventurous sites
Backwater Experience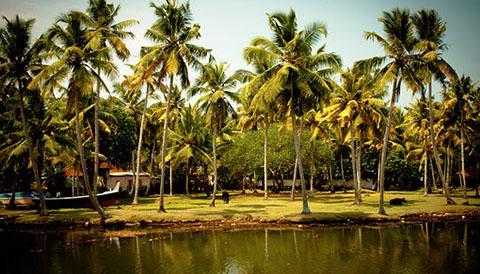 If you are planning to visit South India, your trip is incomplete without the Kerala Backwater Gateways. You can also read Best Family Holiday Destinations in India.
The topography of Kerala will take you to breathe away. The dense forest, serenity surrounded Kerala make it a must-visit place.
Ayurveda Healing Destinations
If you want the trip to South India to get away from the hectic, stressful schedules, you should try the ancient science over there.
Ayurveda, the herbal medication and healing therapy, is something that makes you fully charged up and makes you feel relieved from stress. You can also read Places to Visit in India.
The top-notch Ayurveda Healing Destinations are:
Kairali – The Ayurvedic Healing Village (Palakkad, Kerala)
Ayurveda Healing Ashram (Thiruvananthapuram, Kerala)
AyurMana (Thiruvananthapuram, Kerala)
Ayurveda Yoga Villa, Holistic Research Center (Palvelichem, Kerala)
Kairali Ayurvedic Research and treatment center (Bangaluru, Karnataka)
Top 10 South Indian Places to Visit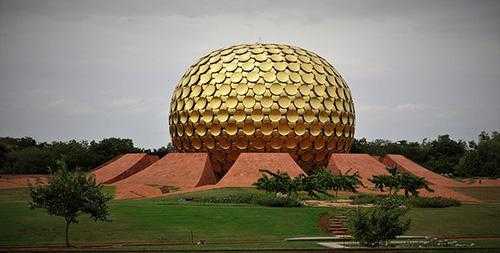 The top-notch destinations, where to visit in South India are:
Coorg
Kodaikanal
Thekkady
Wayanad
Gokarna
Alappuzha
Andaman and the Nicobar Islands
Varkala, Kerala
Pondicherry
Hampi
I hope these demonstrated fascinating things made your doubt clear, why travel to South India? You can also read Places to Visit in August in India.
Now, fill up your South India trip with more fun and excitement by following the demonstrated details and bring a new and different experience in life.