Visit Auli this Winter
Visit Auli this Winter, For people who love to explore the world have many views by which they see each destination. This is what makes them different from other travelers.
We are here with a destination that travelers must-visit during winters. The place is Auli, which is situated in the Chamoli district of Uttarakhand, India.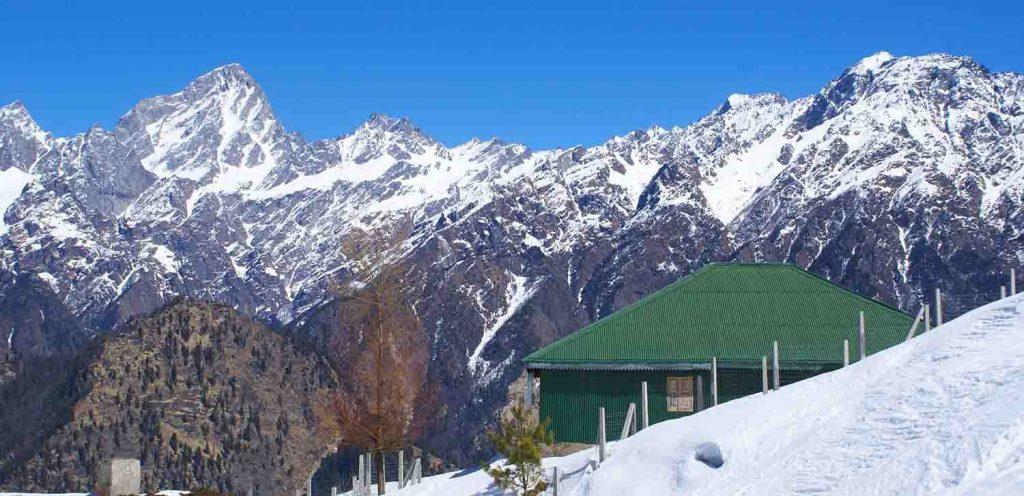 It is a hill station that remains cool throughout the year. A huge footfall of tourists is there a whole year but the best time to visit this place is winter from November. You can read also Auli Itinerary.
The Importance
Visit Auli this Winter, Auli is situated about 3,050 meters above sea level and is known to have the most number of plant species anywhere in the world.
This can be experienced from June to October. Studies have found that 498 out of the total of 520 species of flowers that can be seen here come under endangered species.
This place is considered to be one of the best for skiing and hiking in India. You can read also Auli Tourism: Best Auli Tour Plan.
What's so special during the winter?
Why many people say that Auli is best to be visited during winters. The best thing about Auli during winters is that you can experience Auli snowfall in January. Auli snowfall time 2019 is the best time of snowfall.
And During that period the beauty of Auli is just mesmerizing. You can also choose it as one of your honeymoon destinations and it will not disappoint you. You can also read Places to Visit in Auli, Uttrakhand.
Watching the Himalayan Mountains covered in the white snow that will also be under your feet is just unexplainable. During peak snowfall month, up to 5 feet of snow can be experienced.
The Himalayan Mountains covered in the white snow that will also be under your feet is just unexplainable. During peak snowfall month, up to 5 feet of snow can be experienced. You can also read Chopta Itinerary.
What else you can enjoy?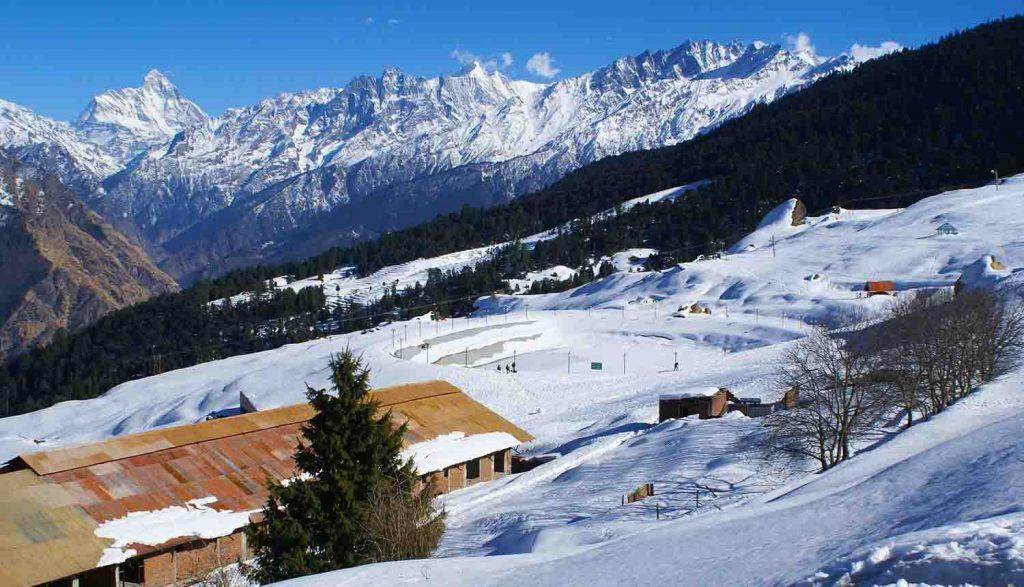 You can see one of the best sunsets & sunrises in Auli. The view that you will experience will leave you stunned. Imagine having a selfie with such a background and getting appreciable comments on that photo.
All that can happen in the Himalayan Mountains of Uttarakhand and the place is Auli. At this place, you can also enjoy the bewitching views of various mountain ranges, which include Kamat, Nanda Devi, and Mana Parvat.
The most common thing you will see surrounding Auli is the coniferous and oak forest. This place is best for both adventure lovers and nature lovers. When you go Chopta I suggest you Places to Stay in Chopta.
Attractions of Auli
There are many tourist attractions in visit Auli this winter that is known for their beauty & importance. Let put some light on the special ones.
Artificial Lake
This lake is a must-visit place for anyone who travels to Auli. It is the man-made lake which is made by the government to provide extended skiing season for tourists.
It is situated at a high elevation above sea level. You can read also Places to Visit in Chopta, Uttarakhand.
Nandaprayag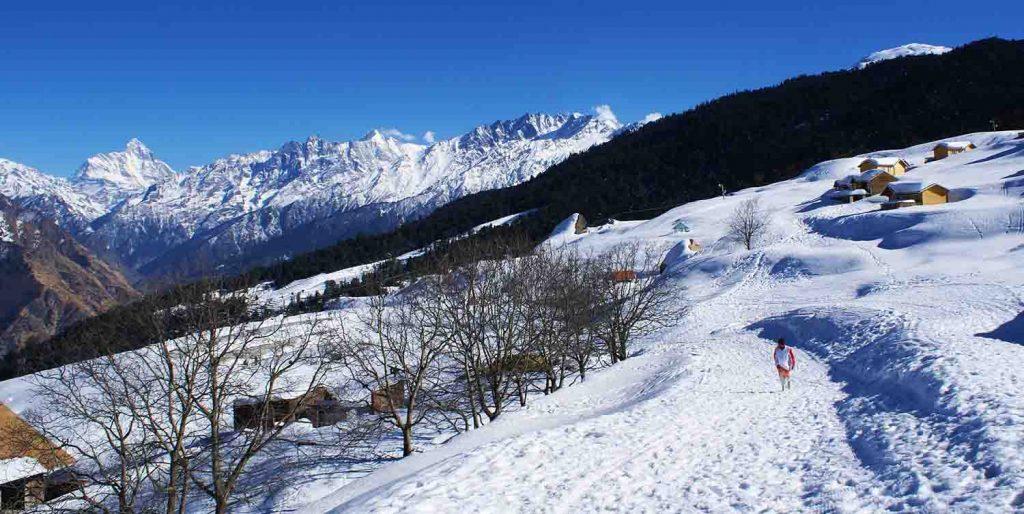 This holy place is admired for its natural beauty and snow-capped mountains. It is one of the five prayags that are visited by a large number of devotees to wash off their sins.
Hanuman Temple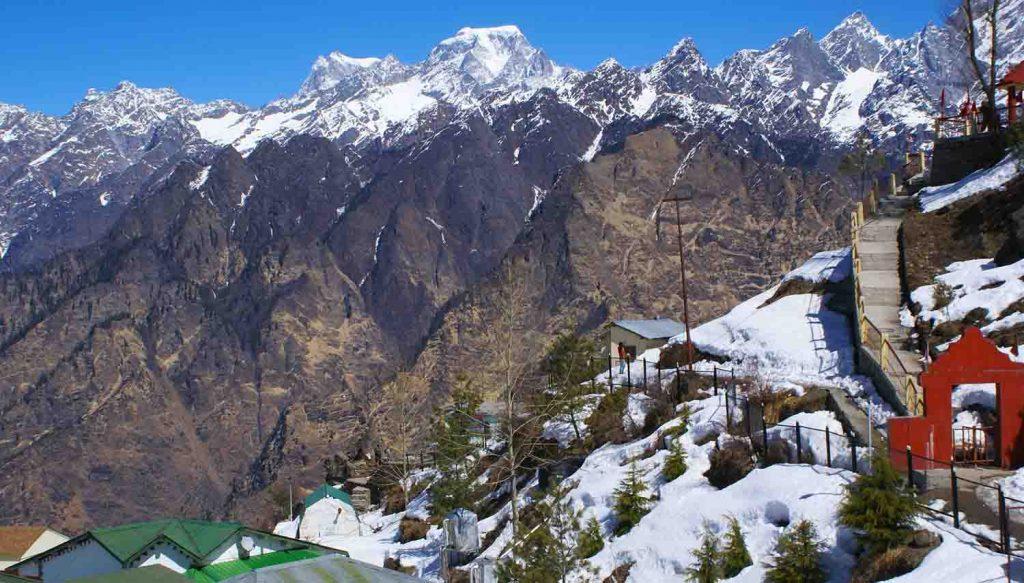 This temple has its own importance according to our holy Purans. It is believed that this temple is built on a place where Lord Hanuman took rest while going to Dronagiri Mountain from Lanka to bring Sanjivani for Laxman.
This increases the value of the Hanuman temple and large numbers of devotees go there. You can read also Best Camping in Chopta, Uttarakhand.
Nanda Devi Peak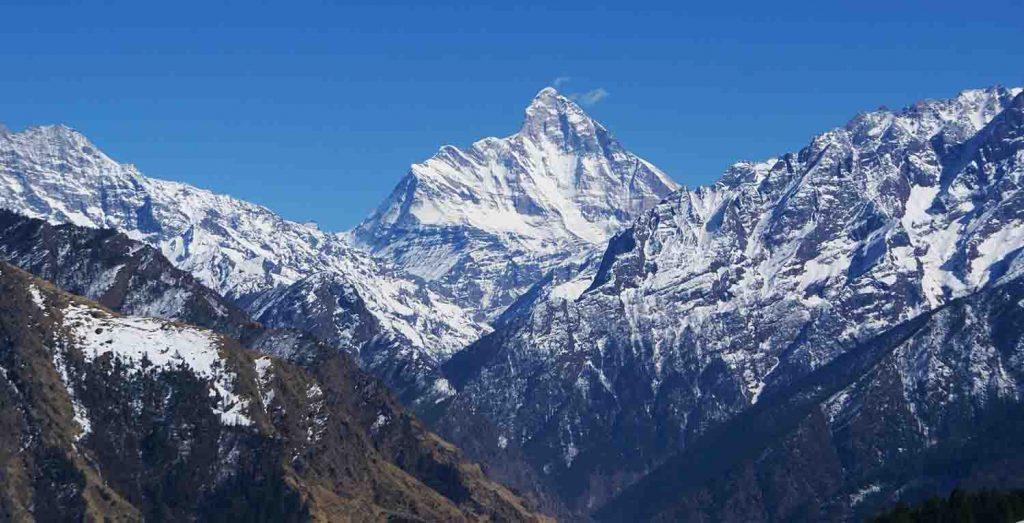 Visit Auli this Winter, You must visit this India's second-highest mountain peak with a height of about 7,816 meters. It will be a treat to watch Nanda Devi Peak, especially for nature lovers.
You can click photographs with amazing backgrounds as your memory. You can read also Best Time to Visit Chopta.
Trishul Peak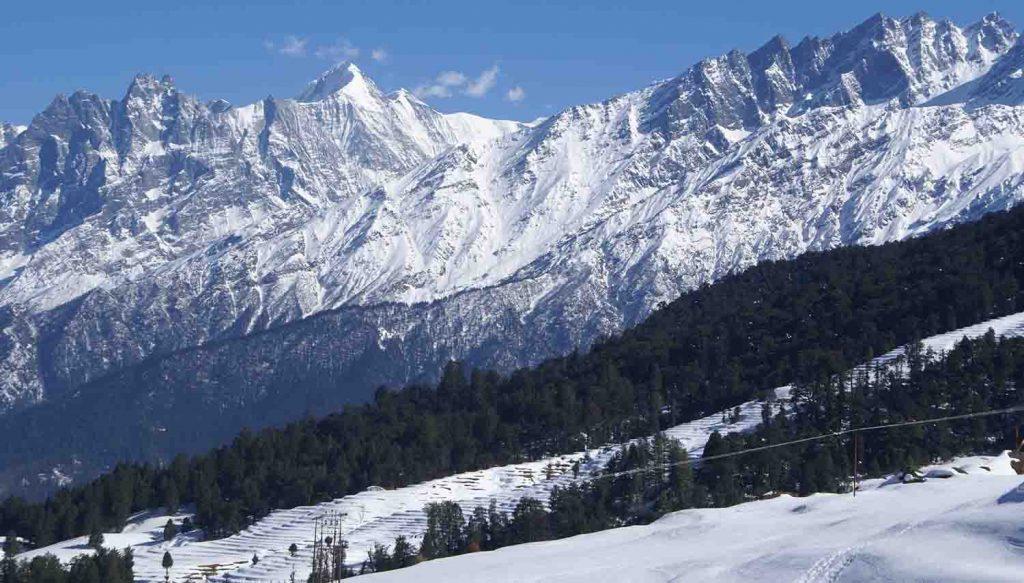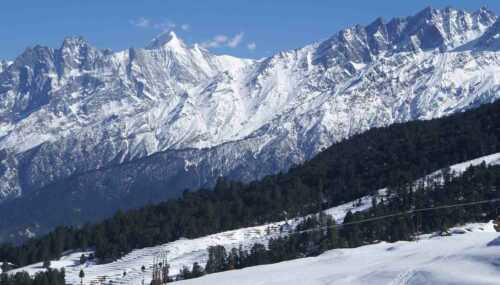 Visit Auli this Winter, It is formed by peaks of three Himalayan Mountains and resembles the trident of Lord Shiva. This you can experience in Auli.
Many tourists enjoy skiing at this place and admire it a lot. The natural jaw-dropping beauty of this place will leave anyone hypnotized.
With many other outstanding places, these above-mentioned spots are a must for every traveler to explore. You will have an experience of a lifetime in Auli. You can read also The Ultimate Guide to Chopta Chandrashila Trek.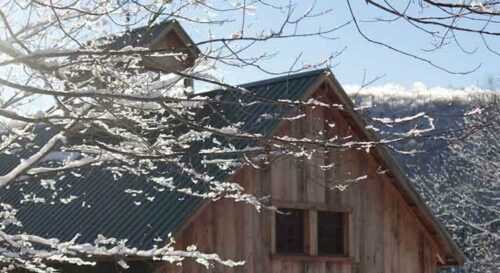 There are many nearby destinations that you can explore. Some of these places area Badrinath, Vishnu Prayag, Chenab Lake, Saildhar Tapovan, Joshimath, Nanda Devi National Park, Chattarkund, and many more.
As you have seen that mountains have surrounded this amazing & colorful place, so it could be the best destination for trekking as well.
The enchanting beauty, panoramic views of Himalayan peaks, apple orchids, and many plant species of Auli will force you to come again once you explore this place well. You can read also Places to Visit in Dehradun.
For holistic people, it has one of the 5 Badri Shrines the Bhavishya Badri to visit that is believed to open gates of heaven after death.
So, this place has everything for all tastes of people and is a must-visit destination at least once for people who wish to experience nature's love.
Either with friends, family, or the better half, just plan and pack your bags to see what surprise nature has for you. You can read also Places to Visit in Mussoorie.
Check out Adventure Travel Products– https://redefineadventure.com/