Places to Visit in India When Pregnant
Places to Visit in India When Pregnant, Babymoon is a second chance to spend time with your partner once again as the like honeymoon. Babymoon name itself speaks half the name of honeymoon.
It is important to make the wife feel pleasant when she is pregnant. Diving into a small trip with a pregnant wife is the best way to keep her happy and healthy.
While traveling, she will come out of her daily life bareness and stress. It is a refreshment activity that makes her feel at ease to carry a new life in her body.
During the trip, you get quality time to spend with your life partner. You can read also The Best Wildlife Experience in India.
So take your wife to a small trip during her pregnancy time period to spend some special moments before you both getting into the life of a complete family with full responsibilities.
Pregnancy is the time of togetherness. So, it is a good idea to plan for a trip to come out of a busy schedule.
The most wondering question before planning for a trip with a pregnant wife is is it safe to travel. We are here to help you out to sort your complication while making a selection for destinations.
Here are a few places to visit in India when pregnant to select for a trip during pregnancy time period safe and secure. You can read also Best Islands in India for Honeymoon.
Shimla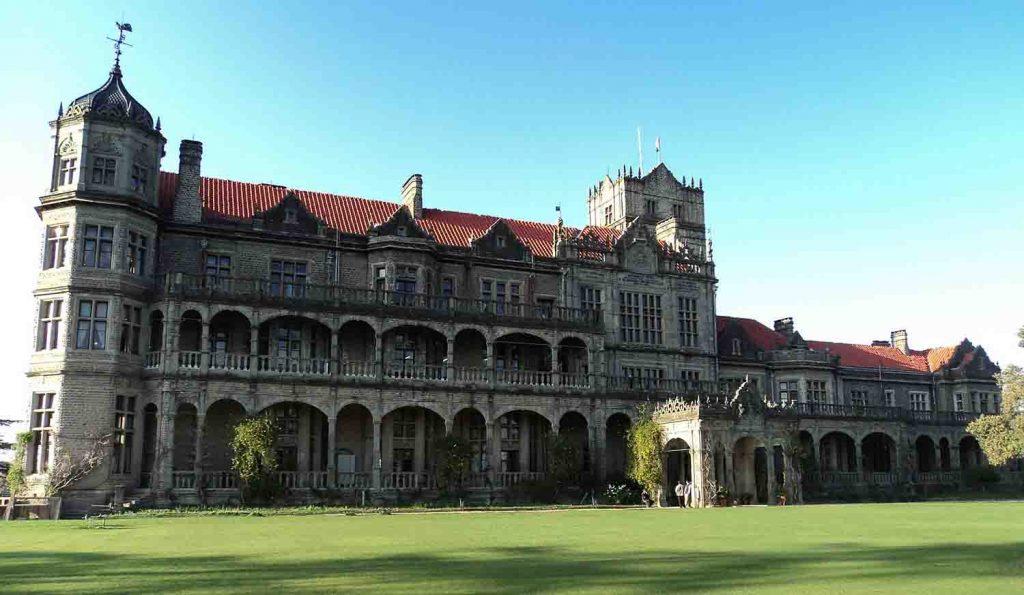 Planning for a trip at any natural destination is the best idea to travel during pregnancy. Shimla is a perfect destination to spend quality time with your partner.
If the health condition of your wife is okay, book tickets for Oberoi wildflower hall in Mashobra. It offers a magical experience to both of you. You can read also Best Snow Places in India.
Pondicherry
Pondicherry is a perfect place if you are3 looking for any destination to stay at any peaceful and tranquil place. Pondicherry is known for its delicious cuisines, calm beaches, and generous lifestyle.
When you lay on the sand with your pregnant spouse, it will put you in a state of feeling like heaven. It quite a modest place to come with your spouse. You can read also Why Travel to South India.
Srinagar
Srinagar is a renowned destination for honeymoon. It spread all over the reflection of love and romance. The aura of Srinagar is too positive.
Taking your wife to this so positive and loving place, it makes her feel fascinated and happy. You can read also Where to Travel in North India.
Srinagar is blessed with beautiful gardens and markets too to make tri much exciting. The destination is perfect to reach in the list of places to vacation while pregnancy.
Amritsar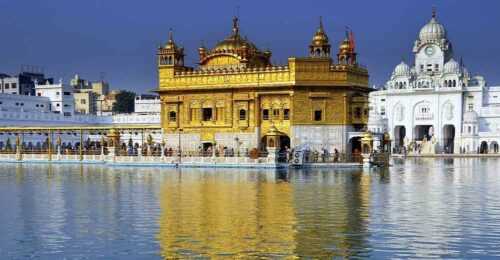 Places to Visit in India When Pregnant, All above the destinations to visit, it is necessary to take blessings from God for living breathing in your body.
Amritsar Golden Temple is an ideal destination for a babymoon. You can plan for any other place after Amritsar, but make sure to visit here once. You can read also Top 35 Cheap Holiday Destinations in India.
Ananda Spa
If we talk about relaxing, Ananda Spa is perfect to reach. It is situated a maximum 30 minutes distance to Dehradun Airport. You can read also Travel Tips to India.
The place offers you therapies, meditation, yoga, detoxification, and healing too. It is worthy to take your wife to this destination to make her feel pleasant.
Port Blair
If you have a desire to reach any overseas destination due to the conditions of underlying, don't worry. Port Blair is a good idea to plan for the trip to Thailand.
In Port Blair, there are beautiful beaches with mesmerizing rides of the ferry. It is the right destination to explore while pregnancy. You can read also Places to Visit in Andaman.
Assam
Assam is home to wildlife. Hills are covered with lush green forests. For those couples who love doing adventurous activities, Assam is the right option to choose to feast your eyes.
During pregnancy, it is a little difficult and risky to do adventurous activities for women. So, better is to book a lavish resort to make your woman feel stress-free. You can read also the Famous Tea Garden in India.
Goa
In the places to visit in India when pregnant, Goa is a great place to visit. The sand on beaches of Goa feels like a foot scrub while walking.
The main problem arises when it comes to how to reach the destination. Goa has various modes of comfortable transportation.
These demonstrated Places to visit in India when pregnant is best to unwind the fascinating nature and to pamper you both before stepping into responsible family life. You can read also Places to Visit in South and North Goa.