Best Places to Visit in Nepal
Nepal is famous for trekking because of high altitude mountain peaks. As well as it is equally renowned for tours & sightseeing around the beautiful cities. Here I will mention some of the best places to visit in Nepal, including famous cities and trekking destinations.
The rich in history, tradition and also because of the geographical variation, Nepal invites a lot of travelers to visit the country.
Whether you are a travel enthusiast, adventure trekker or climbing mountains, Nepal will not dissatisfy you.
Here's a detail of the places to visit in Nepal on your next holiday.
Popular Cities to Visit in Nepal
Kathmandu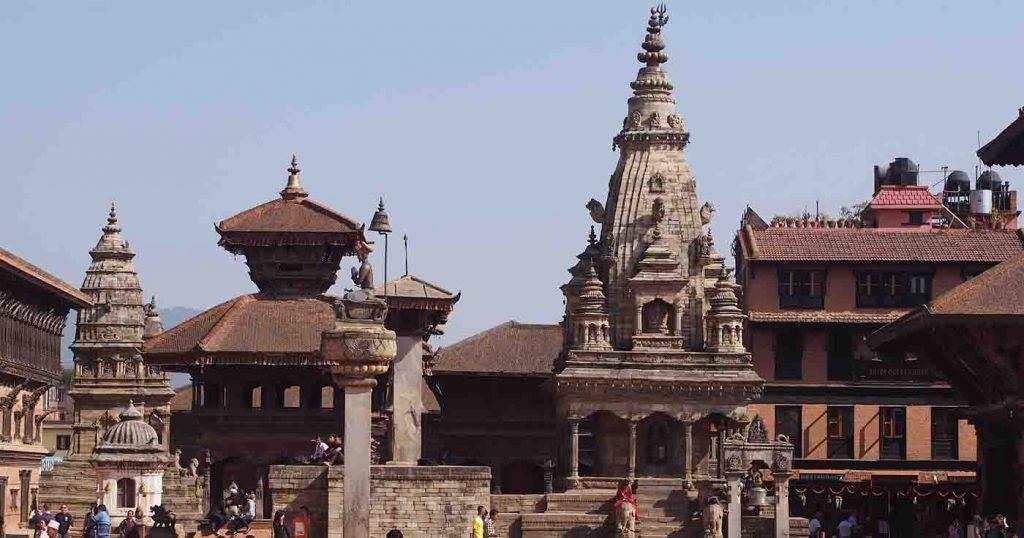 Kathmandu, the capital city, will be your first stop in Nepal because of having only one international airport in Nepal. Kathmandu is the busiest, chaotic and beautiful city of Nepal.
Thamel, one of the most famous destinations for travelers visiting Nepal. It is mainly for tourists with shops of Pashmina, handicraft, Bar, Club, Pub, Trekking companies, equipment shops, Money exchanges, etc.
Furthermore, you can also visit local markets like Ason, Indrachowk and New Road.
Another highlight of the Kathmandu is UNESCO World Heritage Sites such as Durbar Square of Kathmandu, Swayambhu Stupa(Monkey Temple), Boudha, Biggest temple of Hindu religions Pashupatinath, etc.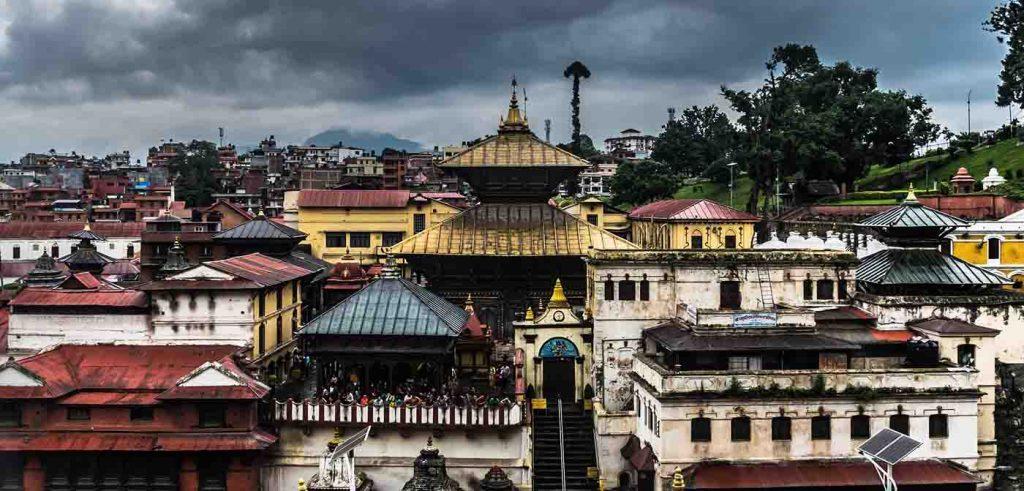 Furthermore, neighboring cities like Bhaktapur has temples and other monuments. Nyatapola Temple, Golden Gate, Potter's Square, Dattatreya Temple, Char Dham Temple, Taleju Bell and more.
Another nearby city of Lalitpur, Patan is a culturally rich city, and one of the main highlights is the Patan Durbar Square.
You can take a single day sightseeing or even multi-day tour to Kathmandu valley to explore all those UNESCO world heritage sites.
Pokhara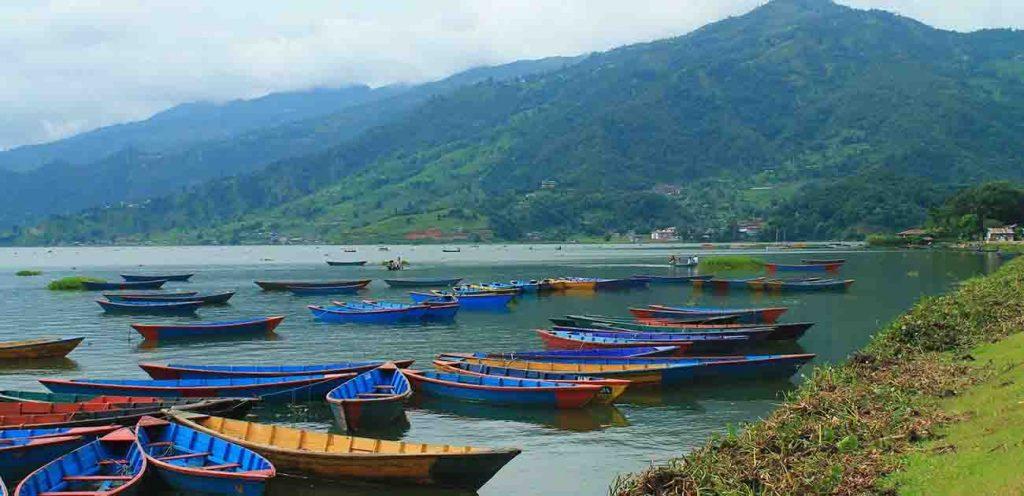 Pokhara is the second most popular & best place to visit in Nepal. It is an adventure trekking destination and gateway of Annapurna region treks.
You can also do other adventure activities such as boating, hiking, Paragliding, and Hot air ballooning ride in Pokhara. The city is also famous for a magnificent picturesque view of the tall mountain peaks of the Annapurna region.
Some of the best places to visit in Pokhara Nepal are World Peace Stupa, Sarangkot, Phewa Lake, Begnas Lake, Mahendra Cave, Bat's Cave, Gupteshwor Temple, Bindabasini Temple, David's Falls, and International Mountaineering Museum.
Chitwan
Chitwan is especially famous for its National park tour. You can see wild Royal Bengal tigers, one-horned rhinos, deer, and elephants in Chitwan national park.
You can also do jeep safari in Chitwan National park to catch a glimpse of animals, flowers, birds, etc. Local Tharu village with traditional mud houses makes your journey worth to spend time.
Ranipokhari, Bishazari Taal ( 20 Thousand Lake), CG Temple(near Chitwan), Jalbire Waterfall, and Chiraichuli Hill are other famous places to visit in Chitwan Nepal.
Check Whole Nepal Related Amazing Information:
Lumbini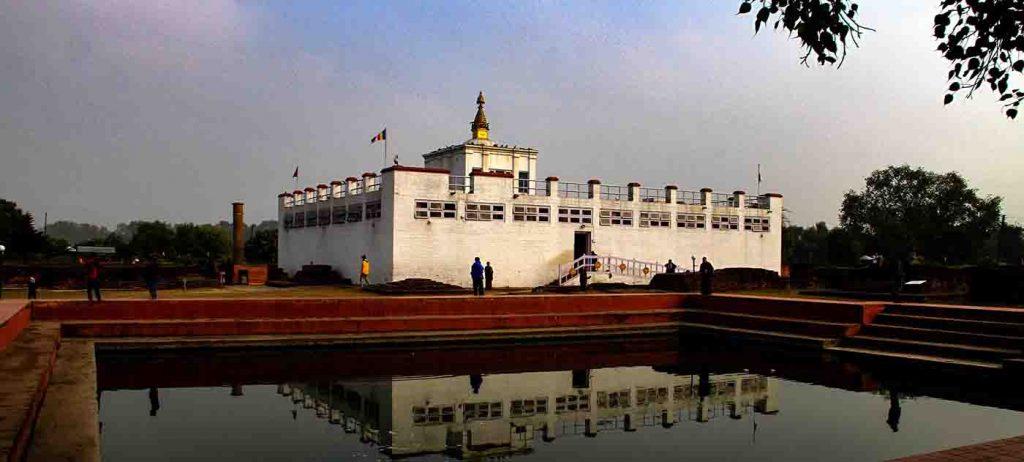 Lumbini is the birthplace of Lord Gautam Buddha in Nepal. It is also one of the UNESCO World Heritage Site listed from Nepal. Lumbini is located in the Bhirahawa district of Nepal's Province No. 5.
Lumbini is famous for a peaceful and quiet environment. It is also an excellent place for meditation lovers because of the calm atmosphere.
In Lumbini, you can visit Maya Devi Temple, Ashokan pillar, Peace Pagoda, and Museum.
Other monuments made by different countries like Myanmar Golden Temple, China temple are also the major attractions of the places to visit in Lumbini Nepal.
Filled with different architectures and monuments, stupas, and shrines make Lumbini one of the best places to visit in Nepal.
Famous Trekking Destinations to Visit in Nepal
Everest

The Everest region is the most famous trekking destination in Nepal also the best place to visit in Nepal. Being home to the world's tallest mountain Mount Everest, trekking in Everest is renowned around the world.
Some of the best treks in Everest are Everest base camp trek, Gokyo Lake Trek, Three high passes trek, etc.
Among which trekking to Everest base camp is the most popular and favorite. The fact is that more than 80 Percent of trekkers visit Nepal for trekking to Everest base camp.

The main highlight of the Everest region is the view of the highest mountain in the world, Mt. Everest, Khumbu Glacier, the viewpoint of Kala Patthar, etc.
Some of the other highlights of the Khumbu region is religious Tengboche with Mani walls, and Prayer flags, Namche Bazaar, a famous Sherpa village of Mountaineering peoples.
Annapurna
Annapurna region is another famous trekking destination of Nepal with plenty of optional trekking trials.
Most of the treks in Annapurna will start from Pokhara. That's why Pokhara is also known as Gateway of Annapurna Treks.
From crowded Annapurna base camp, Annapurna circuit, Poon Hill trek to remote Upper Mustang trek, Nar Phu valley treks are the famous trials of the Annapurna region.
Beautiful view of sunrise and sunset, Panoramic views of the tallest Mountains, traditional local villages, natural hot springs are the major attraction of the Annapurna region.
Langtang
Langtang region is close to Kathmandu. From a closer destination of Kathmandu, you can see the beautiful view of Himalayas. The trekking in the Langtang region is the third famous trekking destination of Nepal after the Everest and Annapurna region.
Langtang valley trek is one of the best treks in Nepal. It can be finished in 7 days from Kathmandu to Kathmandu, but you can add days and visit more places in the region if you have more days of holiday in Nepal.
Side-trips like Gosaikunda lake, Tamang Heritage trial, Helambu villages make the region a more beautiful and essential destination to visit in Nepal for travelers.
To Conclude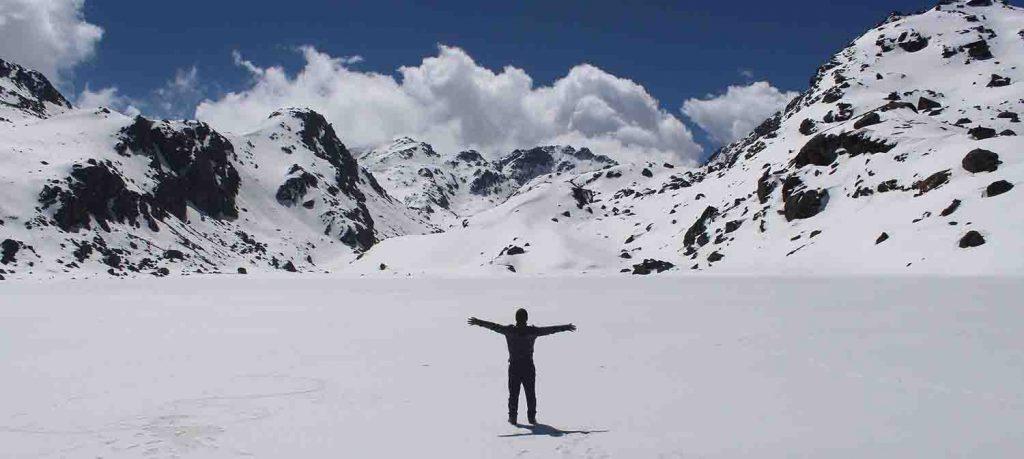 There are a lot of best places to visit in Nepal. From the countryside local villages to famous cities and trekking destinations, there are a lot of new things to see and explore in Nepal in every part of the country.
Some of the popular places to visit in Nepal that are not mentioned above are Janakpur Dham, Ilam, Bandipur as well as trekking trails like the Manaslu circuit, Kanchenjunga circuit, Upper and lower Dolpa, etc.
Which of these places had you been in Nepal or on your wish list for the next trip to Nepal? Feel free to comment below and let me know if I had missed any of your favorite places.
If You are Interested in Trekking, So Please Check:
Read Also:
Spiritual Places to Travel in India