Palampur Best Places to Visit
Palampur is a famous hill station in north India, it knows for its tea gardens and processed tea. If you are looking for into on Palampur best places to visit?
Here is the best list of places to visit in Palampur and other information which helps you to visit Palampur like how to reach, the best time to visit Palampur, temperature and more.
List of Palampur Best Places to Visit
Tea Gardens in Palampur
Saurabh Van Vihar
Tashi Jong Monastery
Neugal Khad
Chamunda Devi Temple
Andretta Pottery
Baijnath Temple
Jakhni Mata
Tea Gardens
The tea garden is a significant attraction for tourists in Palampur; even this place is also known as the tea capital of north India.
If you love tea, this place is for you; there are lots of factories where you can see tea processing. You can also read the Famous Tea Garden in India.
Visting Time: 10:00 AM – 5:00 PM
Tickets: Free
Saurabh Van Vihar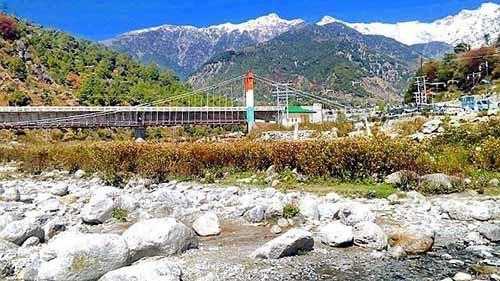 Saurabh van vihar is the best place to visit in Palampur. It's the right place for nature lovers, with lots of trees as well as a fantastic mountain view you can see here. You can also read Best Wildlife Places in India.
Visting Time: 9:30 AM – 6:30 PM
Ticket: 20 per Person
Tashi Jong Monastery
It is a Buddhist monastery, and it's Palampur's amazingly peaceful and one of the best places to visit. The view from the monastery is impressive; you can see green hills.
Neugal Khad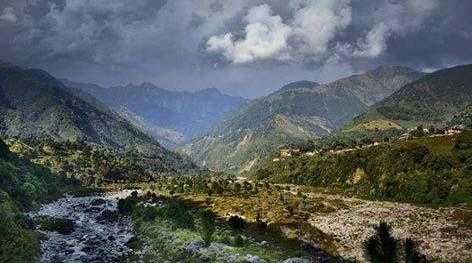 Neugal is a popular picnic sport in Palampur. This place is just 3 km from Palampur. Ideal location for photography lovers with nature, mountain view, and more.
Chamunda Devi Temple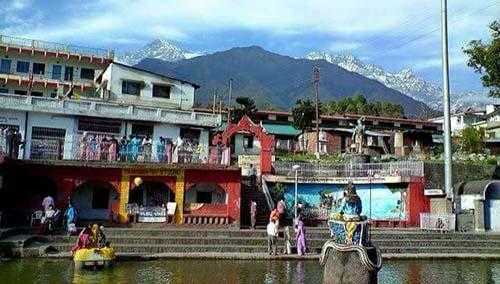 The beautiful temple of "Chamundeshwari" in Palampur. Here you see engravings of Ramayana and Mahabharat and the gorgeous view of the river and mountains. You can also read Monkey Temple Jaipur.
Andretta Pottery
Andretta is a small village in Himachal. It's around 12 km from Palampur. Here you get the treasure of art at Sobha Singh Art Gallery.
Baijnath Temple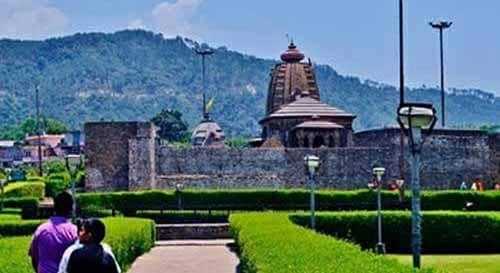 Baijnath one of the best temples in Palampur Nestled in the green Kangra valley. You can also read Swayambhunath Temple.
Timings: 6:00 AM – 9:00 PM
Ticket: Free
Jakhni Mata Temple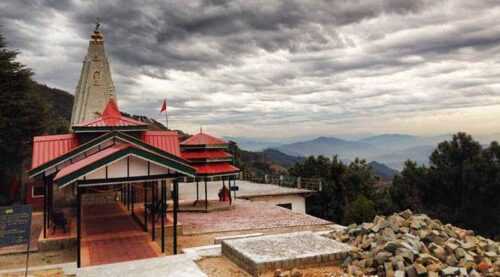 One of the most visited tourist destinations. You can also read Top 7 Temples in Rishikesh. 
Timings: 5:00 AM – 9:00 PM
Ticket: Free
Best Time to Visit Palampur
If you need to relax from the sun and summer you can come here between march to June and go in winter you can go between October to February.
Palampur Temperature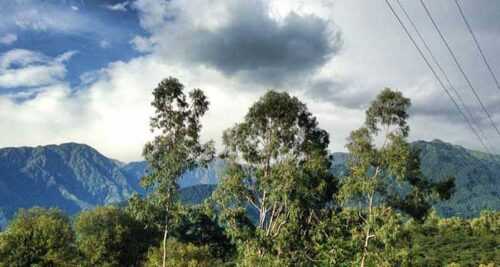 The temperature in winters (October to March): 1°C – 10°C
The temperature in Summer (April – September): 9°C – 30°C
How to Reach Palampur
Roadways: Buses and other cab facilities available almost everwhere near Palampur
Railways: the Nearest railway station is Pathankot approx 100 km from Palampur
Airways: Gaggal airport approx 50 km from Palampur.
Things to do in Palampur
Things that you can add in your sightseeing, and it can create a fun and memorable trip, and you love these:
Trek to triund
Explore the tea garden and plantations
Paragliding in Bir billing
Tour to Baijnath temple
Explore Tibetan culture at Norbulingka institute
visit Neuga Khad
try your hand at pottery