Savannah- Known as the eeriest city in America. It is a hot spot for holidaymakers seeking a haunted experience. One such haunted place is the Kehoe house savannah which ranks first among Savannah's hotels.
It is one of the most haunted pub crawls and a ghost house. It is a luring building for its haunted reputation.
It is an admirable Renaissance mansion with an opulent bed and breakfast in the lively historic district of Savannah.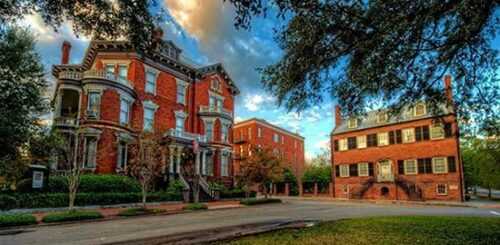 How to Reach the Kehoe House?
The house is not open to the familiar public to visit; you can book it online or by other means. It can be found at 123 Habersham Street on Columbia Square.
Bygone Days of Kehoe House
Dewitt Bruyn constructed the house for $25,000 for William Kehoe and his family. William Kehoe, a resident of Ireland, migrated to America in 1842 at the age of 10. They settled in the old fort city of Savannah, where many Irish families lived.
He was a beginner in an iron foundry, and with his hard work, he soon purchased the foundry. He was a well-known businessman in Savannah.
With his wife Anne and ten children, he shifted into their Queen Anne-style mansion in May 1892. His successors sold this house in 1930. For 47 years, Kehoe's house was home to Goethe's funeral home (1930-1977).
Later, New York Jest football star Joe Namath owned it till 1990. It was then opened as a bed and breakfast after reservations.
Kehoe House History and Haunting
During these years, one constant tale of the William Kehoe House has been the presence of departed Kehoe family members. Four members of, i.e., William Kehoe and his family are seen in the house.
Mrs. Anne, popularly known as 'lady in white,' seen writing on the desk on the second floor. She moved there on her last day. She awakens guests with her presence.

Sometimes, she is also seen sitting on the corner of the bed. Other times, she is seen on the third floor. Many assume that she went there to visit her grandchildren.
William Kehoe's guest is seen throughout the home, checking his property. Once, he opened all the locked doors of the ground floor.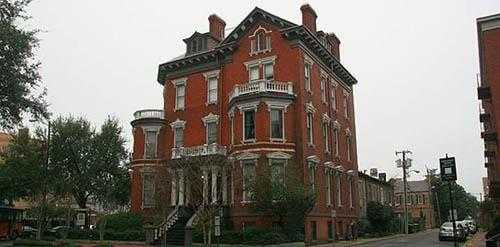 Reportedly the couple had two sons who died in the chimney, who couldn't escape from it and died inside it. Fortunately, this never happened because they were two young daughters, Anne and Mary, who died of Roseola.
They were identical. They are exuberant spirits. Some heard running on the top floor, giggling and whispering. They seem to be very naughty as they turn doorknobs and are seen standing at the foot of guest beds.
Kehoe House Room 201
Room 201 and 203 are often active. Besides those apparitions, lights turn on and off when the rooms are empty. The doorbell of the house also rings when no one is outside.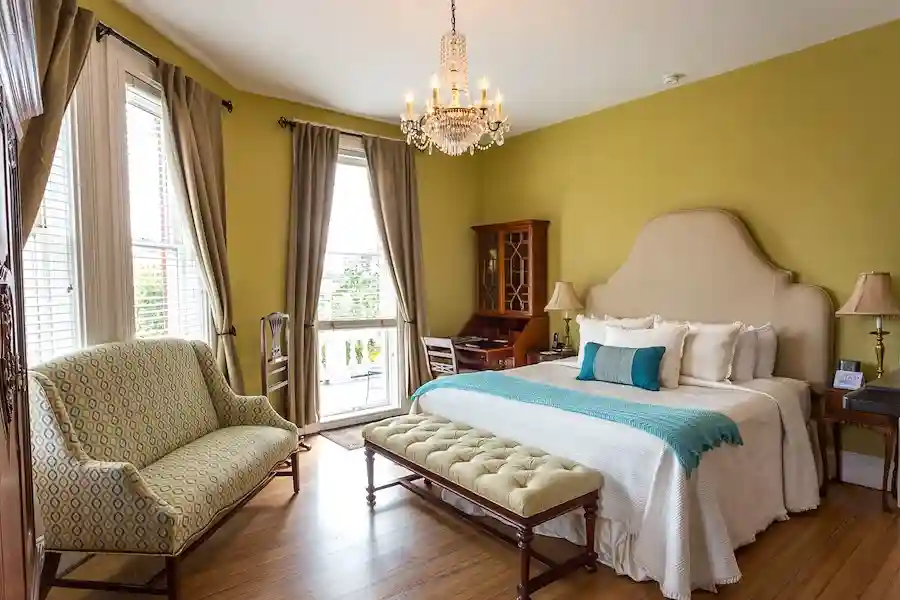 Is Kehoe House Really Haunted?
The Kehoe House savannah haunted tale is entirely uncorroborated, but the fact remains that many guests have experienced paranormal activities in the house. Earlier, it was also known as 'haunted bed and breakfast.'
It is entirely possible that people are experiencing residual imprints that Kehoe's family left on the house. There are no stories of ghosts interacting with people.
But what about the guests feeling someone touching them while they are sleeping? Guess the haunted history of the house has some unanswered questions.
Savannah Ga Kehoe house ghost haunted, should you go?
Whether Kehoe House, Savannah, ga is haunted or not, if you desire to involve in the ghost happenings, it is the best place to visit. You can experience a ghostly presence around you.
Whether you are a ghost hunter or story lover, you will be fascinated by the stories of Kehoe's house's haunted reputation. They provide world-class service and amenities. They specialize in chef-prepared breakfasts and promise an unforgettable experience. Go and haunt the haunting!
Kehoe House Wedding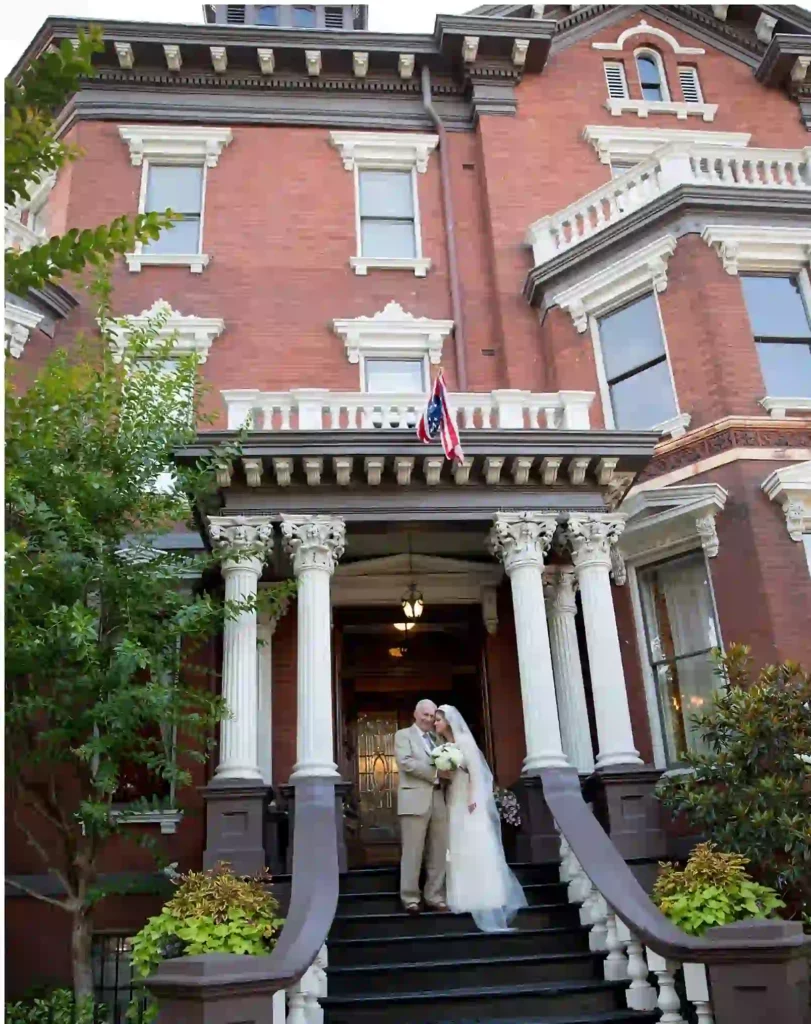 It is a popular wedding venue located in Savannah, Georgia. The historic mansion, built in 1892, has been meticulously restored to its original grandeur and features elegant event spaces perfect for weddings of various sizes and styles. The venue offers several indoor and outdoor ceremony and reception areas, including a beautiful garden courtyard, a cozy parlor, and a rooftop terrace with stunning city views. The wedding packages at House are customizable to suit the couple's needs and preferences and include a range of services such as catering, floral arrangements, music, and decor. The venue's experienced wedding team is dedicated to providing a seamless and unforgettable experience for the couple and their guests. With its timeless beauty and Southern charm, the House is a perfect option for couples looking for a romantic and distinctive wedding venue in Savannah.
FAQs
Kehoe House breakfast menu
It is a bed and breakfast located in Savannah, Georgia. The breakfast menu at House is a highlight of the guest experience. The breakfast is served in the elegant dining room and features a variety of delicious options to choose from. Guests can expect freshly brewed coffee and tea, freshly squeezed juice, and a selection of pastries and baked goods. The menu also includes a hot dish, such as omelets, pancakes, or French toast, and a selection of sides, such as bacon, sausage, and seasonal fruit. The breakfast menu changes daily to offer guests a new and exciting culinary experience each morning. With its delicious and varied menu, the House breakfast is a great way for guests to start their day and fuel up for exploring the beautiful city of Savannah.
Restaurants near Kehoe House Savannah
Common Restaurant, NaaN On Broughton, Screamin Mimi's, and many other restaurants near that house.
Is there a town called Kehoe House?
Yes, there is a city called Kehoe City
Read Also:
Most Haunted Places to Visit in Nagpur
Tips For Creating a Wonderful Camping Party