The Horton Grand Hotel History was constructed in 1887 as a luxury hotel with a European taste. The style of the hotel is illustrated as Victorian, and it was a part of a big bang due to the railroad building its way out west.
In 1970, the hotel was listed to be destroyed; however, San Diego bought the hotel and broke them apart only to rebuild it in a new location.
The grand Horton Hotel San Diego's haunted stories are popular amongst visitors; many have even experienced the ghostly events with their own eyes. An infamous gambler named Roger Whittaker reportedly haunts room 309.
Where is Horton Grand Hotel?
Address: Horton grand hotel, 311 island avenue, San Diego
Horton Grand Hotel San Diego Haunted Stories
The Horton Grand Hotel, located in San Diego, United States, is well-known for its magnificent architecture, rich history, and the ghosts of Roger Whitaker and Ida Bailey.
The hotel is famous for its purported paranormal activities and luxury. Both guests and investigators have been drawn to a few haunting locations within the hotel.
Horton Grand Hotel 309
Several guests who stayed in room 309 had paranormal activity experiences. Some of them were terrifying, while others were scary. In the hotel, a ghost named Roger Whitaker allegedly haunts room 309.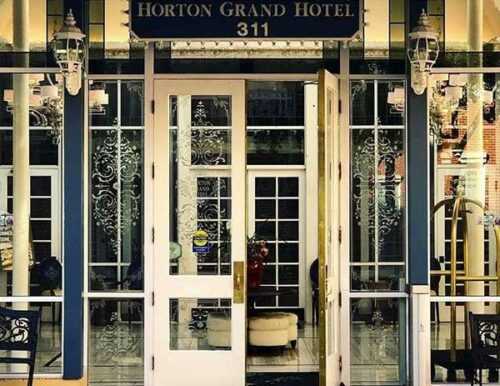 Two theories suggest how his spirit stayed in the hotel room even after his demise. One theory suggests that he was shot by his would-be bride's father and thrown in a marshland nearer to the hotel.
It is said that the spirits frequently haunt the area, and when this grand hotel was built, we all could assume what happened next.
The second theory speaks of a gambler caught cheating in a game of cards. However, he couldn't run away far with his injuries and ran straight back to his hotel room, where he hid. Sadly, he was shot through the door and died in that room.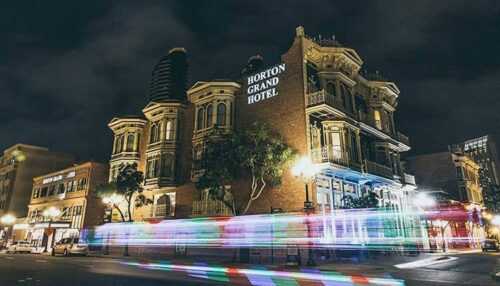 Even after the hotel's reconstruction, it is said that he never left the place. He still haunts hotel room 309 and the hall to date. Though he isn't bad, he only wants the beings to know about his existence.
He even made appearances on many occasions. One of them was- a guest saw him in the hall-thinking it to be a real person-asked for the location of the ice machine, and to her shock, he disappeared right before her eyes.
Many guests have reported lights turning on and off and objects switching places in the bathroom. The room temperature suddenly rises and doesn't affect the air conditioner or window opening.
Playing decks can be heard when the room is empty and locked, and the closet door opens and closes itself in the middle of the night.
Lady Ida Bailey
Numerous other spirits are benevolent. A ghostly lady named Ida Bailey said to welcome the guests in various forms. It was a brothel before this luxurious hotel, and she lived there.
Sometimes as floating white fog, she passes through people's bodies, leaving a chilling sensation. She's not scary, though; people who have seen her stated that they didn't feel anything malicious; instead, it was a warm and friendly feeling they endured.
Another grand Horton Hotel haunted incident includes the appearance of people clothed in 19th-century outfits drifting down the stairs and flashing lights all across the hotel.
After investigating the hotel, Paranormal investigators concluded that the hotel had a presence of something supernatural.
Is the Horton Grand Hotel Haunted?
Now, that's a question. It won't be fair to deny that several guests have undergone the hotel's San Diego haunted activities.
People used to believe that the father of the love of Roger Whitaker's life, his would-be bride, shot and killed him. That's why the ghost of this man haunts the hotel, especially room 309 and its hallway.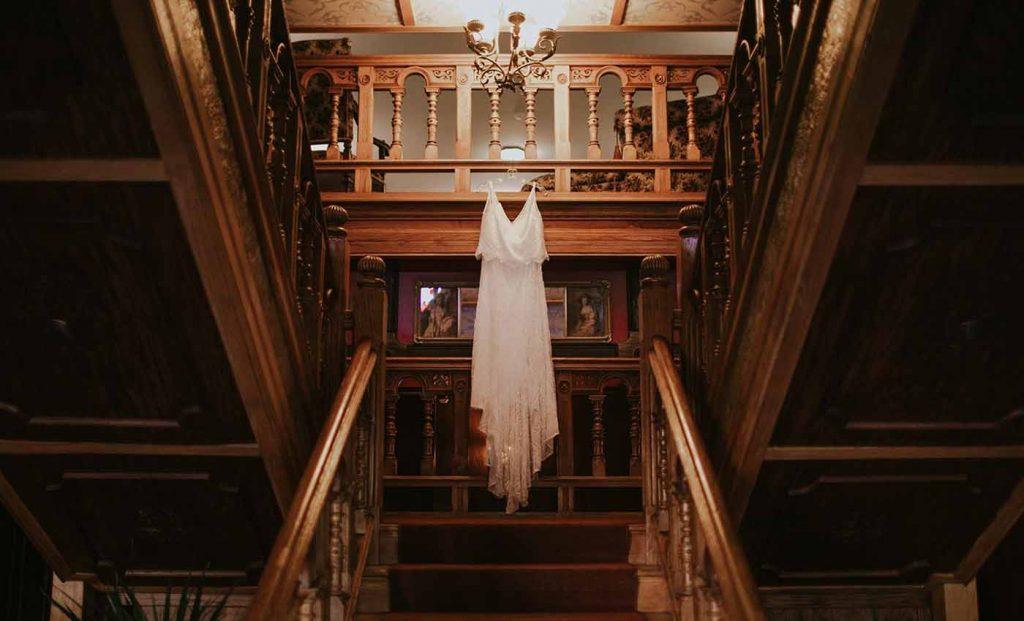 Restaurants Near Horton Grand Hotel
La Puerta
The Cat Cafe
Fluxx
Tacos "El Cabron"
Image Credit
Guide for Horton Grand Hotel
It is one of San Diego's most historic and well-known hotels. Situated in the center of the Gaslamp Quarter, the Horton Grand has been a part of San Diego's rich history for over 130 years. Today, the Horton Grand is still one of the city's most famous hotels, offering guests a unique and luxurious experience. There is a Horton Grand Hotel parking facility also available. The Horton Grand Hotel courtyard is a space inside the Hotel where guests can relax outside. There is a Horton Grand Hotel Promo code also available on many websites.
Before you stay at the Hotel, here are a few important things you should know:
1. The hotel is one of the most historic hotels in San Diego.
2. The hotel is situated in the center of the Gaslamp Quarter.
3. The Hotel offers guests a unique and luxurious experience.
4. The hotel has a few top-rated restaurants on site.
5. The Horton Grand is one of the most popular hotels in San Diego.
It is perfect if you're looking for a truly unique and luxurious experience in San Diego. From its historical roots to modern amenities, the hotel provides everything necessary for a memorable stay.
Horton Grand Hotel Wedding
It is a well-liked wedding location in San Diego's Gaslamp Quarter, California. The hotel features several indoor and outdoor event spaces, including a grand ballroom, a courtyard, and a rooftop terrace, which can accommodate weddings of various sizes and styles.
The venue has different wedding packages that can be adjusted to match the couple's preferences and budget. In addition to the venue space, the hotel provides catering services, audiovisual equipment, and a dedicated event team to help with the planning and execution of the wedding.
With its charming history and refined ambiance, the Hotel is perfect for couples seeking a memorable and scenic wedding experience.
Best things to carry for Horton Grand Hotel
FAQs
Horton Grand Hotel restaurant
The hotel also has its own restaurant named Salt & Whiskey.
Horton Grand Hotel pet policy
The hotel only allows dogs, and up to two dogs are allowed per room. Guests need to ask for a pet-friendly room before they arrive. The hotel imposes an additional fee of $18 per night, plus tax, for guests who bring their pets. This fee will be collected directly from the guests when they check in.
Read Also: