India has a wide variety of cultures and locations to explore. One of the best ways to travel around the world is to take short weekend breaks. Whether you are an experienced traveller or just looking to wind down a little, a weekend vacation ideas can be a lot of fun.
A short weekend trip can be the exact thing you need to break the monotony and lift up your spirits. Considering these tips will help you select a destination that is just perfect for you.
Identify the Trip's Purpose
Determine the purpose of your trip before you start searching for a destination. For instance, do you want to spend some romantic time with your partner at romantic places, or are you looking for a weekend vacation ideas to bond with your family and children?
A getaway with your friends and a business trip will have vastly different planning processes. If you narrow down the journey's purpose, planning it becomes considerably easier.
Create a Budget
After deciding on the nature and purpose of the vacation, set a budget that you feel you are comfortable with. Next, establish a budget between your travelling partners; set a budget cap. Make an expense sheet and keep a look out for any unforeseen costs.
Make a Preliminary Schedule.
Do you have a rough idea of your daily travel schedule and weekend vacation ideas? This can significantly help you stay on track to achieve your travel goals. For all trips, activities and sightseeing locations, make reservations wherever possible.
Your journey will go smoothly if you plan a proper itinerary. You can miss amazing sites and activities if you have to consistently make last-minute arrangements.
Take in Consideration the Travel Time
When estimating how long your trip will last, take the travel time into account. For instance, if you are just travelling for a couple of hours, you may not have to take a day off as you can return by Monday for work! Make it a longer vacation, maybe 3 to 4 days, if it takes you 5 to 6 hours or more to reach your destination.
Places you can cover in your next long weekend trip
1. Pondicherry
Pondicherry is renowned for its spotless beaches, well-kept streets and long-standing French colonial architecture. It is popular among college students and single travellers. It is regarded as a safe space for lone female travellers; an ideal location to weekend vacation ideas.
2. Goa
When it comes to holiday travel, Goa is the very first destination that comes to mind! Drawing travellers from across the nation and the globe, the smallest state in India also happens to be the most popular party destination.
Your journey to Goa will be filled to the brim with fun and excitement as you visit a plethora of beaches, villas, forts, churches, bars, dining facilities and countless other locations there.
3. Darjeeling
Breath-taking Darjeeling — home of the Himalayan Railway — seems nothing less than a city from a fairy tale. Of all the attractions in Darjeeling, the steam engine train is the biggest draw. It traverses the city, stopping at key locations such as the nearby marketplaces, the Ghoom Monastery, the Batasia Loop, etc.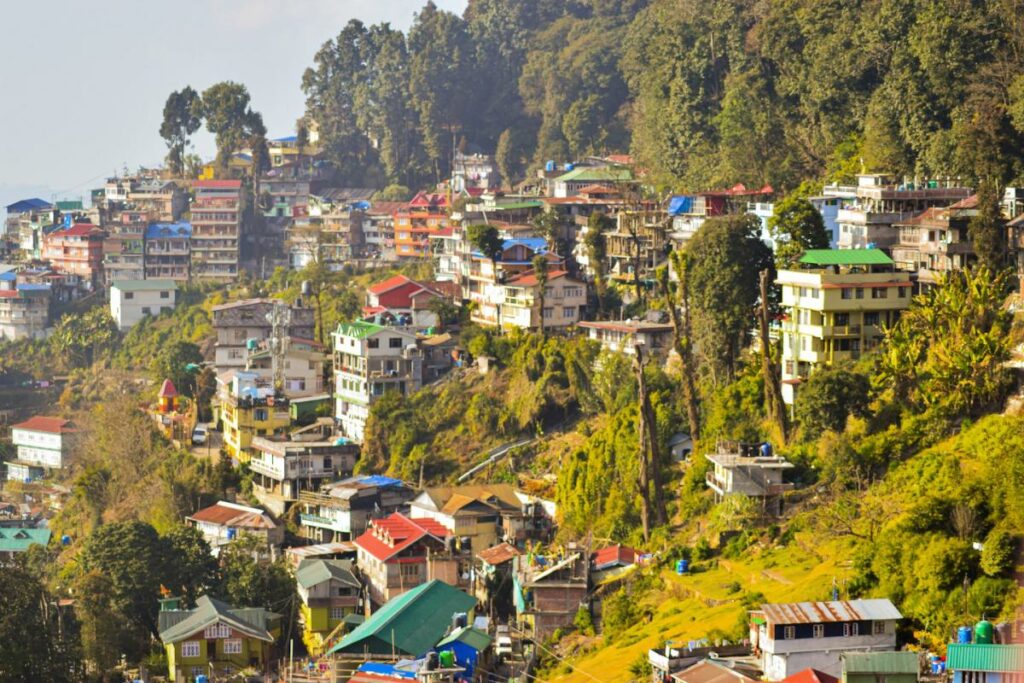 You can visit a variety of tea farms, sip freshly brewed tea, take in the comforting sights of the city and, of course, catch a glimpse of the third-highest mountain peak in the world.
4. Manali
It is a lovely valley surrounded by stunning Himalayan scenery and makes for an excellent vacation spot all year long. It is a gateway to the Peaks of the Himalayas and is located on the historic trade route to Ladakh.
Conclusion
Every place has its allure, and it is more satisfying to experience it than to hear about it. There's a season for certain sites, but there are hill stations, which are wonderful to visit all year round.
You may extend your long weekend vacation ideas if you want, whether you're travelling across the state or to a city. However, with a trip, comes doubts, fears and uncertainties; in that case, you should prepare for it in advance!
A simple pocket insurance plan like domestic travel insurance from Bajaj MARKETS will save you from unanticipated expenses.
Also Read:
Reasons why you need a pair of Sunglasses for Vacation
Going on a Vacation to Mauritius: Don't Miss These Amazing Fishing Spots