The Queen Mary is one of the most haunted ships and was once marked by Time magazine as the most haunted place in the world.
The Queen Mary ship has again opened its popular room, widely famous for its hauntings, room B340.
This popular cabin has recorded many paranormal activities and stories of haunted meetings taped in the Queen Mary ship's records.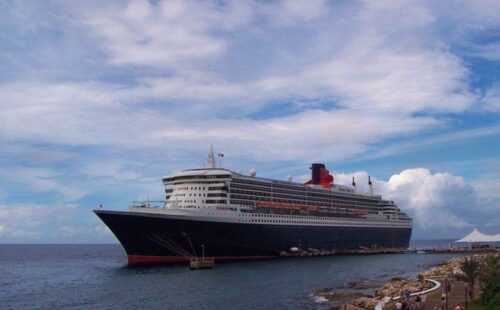 History of the Queen Mary Haunted Ship
The Queen Mary history ascertains many lives lost on the ship. In 1939, when World War II began, Queen Mary transformed into a transport ship.
It carried allied troops and named it 'the grey ghost.' During the war, Queen Mary moved 800,000 troops to Europe; in 1942, as she was sailing with 10,000 soldiers, she rammed with her companion, the HMS Curacao.
It ripped the ship in half. Since the enemies were nearby and the fear of them attacking at any time was there, there was no way but to leave Queen Mary with 239 crew in the middle of the sea.
Queen Mary gradually lost popularity due to the progression in air travel and retired by 1967.
At present, the Queen Mary is now treated as a hotel and a museum, permanently berthed in long beach, California.
Over the years, the staff and visitors started reporting bizarre instances of ghosts and terrifying sounds coming out of the ship.
Chilling screams and brutal noises are described in the boiler room. It is said that an 18-year-old sailor was trapped and amputated by a heavy door in half.
A ghost of a young girl was also reported haunting the ship. Reportedly, she played hide and seek with the guests in the empty swimming pool.
The ship's salon is also said to be haunted as many stated of encountering several paranormal activities with a Woman in White.
She is considered a first-class passenger and glides through the floor whilst dancing to a silent orchestra wearing a long gown.
It is said that several spirits are attached to their personal belongings lingering on the ship.
The notorious B deck, where the infamous room B-340 is, once comprised the third class compartment. Now it serves as guest rooms for visitors who intend to stay overnight at the Queen Mary Hotel.
With 314 first class-cabin and 13 suites, the most popular of them all is the b-340. Room B-340 was a three-third-class berth, and now it is renovated into one massive suite.
Even though the room doesn't seem luxurious, it still proffers basic furnishings with a simple design and two small windows.
Queen Mary prohibited accepting guests to this room due to several complaints that the room was haunted.
Instances like footsteps, toilet flushing on their own, and faucets turning on and off themselves were common complaints.
Various companies tried to save the failing business by converting it into a luxury hotel. However, they couldn't.
You can also read about Queen Mary 2 here
Bloody Mary Queen
Thanks to its increased demand, with the guest yearning to experience the night in room B-340, they determined to charge the room for reservation at $499 per night.
Above all, the guests would be offered an Ouija board, tarot cards, a crystal ball, and some ghost-hunting instruments.
On the bathroom wall, there's writing explaining how to summon Bloody Mary.
A ghost is said to appear in the mirror upon chanting her name three times whilst facing the mirror.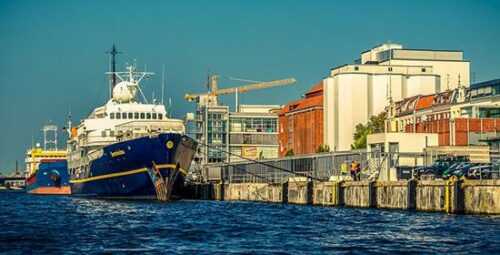 According to legend, during that period of the 70s and 80s when the ship was newly launched, some of the paranormal activity was so negative that the guests were forced to leave the ship.
The paranormal encounters started from minor instances- comprising hearing knocking sounds on the floor or walls during night-time, faucets turning on themselves, and the bathroom door squeaking from side to side- to personal experiences consisting of seeing a figure coming up of the bed, hearing ghostly voices endeavouring to involve in a conversation with the people in the room.
The Queen Mary ship's captain, Everett Howard, stated that when he enters the B-340, he senses vertigo and, every so often, has to leave the room before he starts to feel sick.
Mary, Queen of Scots and Bloody Mary
Many people, however, confuse Bloody Mary with the Mary, Queen of Scots. Queen Elizabeth I's half-sister Mary Tudor was known as 'bloody marry.'
Since she tormented several Protestants all through her reign, 100s of them burnt to death. Hence, the name 'Bloody Mary.'
There's confusion because they both were Catholic, and many deaths took place during each of their reigns.
Mary, Queen of Scots, known as Mary Stuart. Regardless of her name, 'queen of scot', she spent half of her life in Sheffield.
She became queen when she was just six days old, right after her father, King James V, died in 1542.
Queen Mary Stuart was too young to rule the country, so her family sent her to France for her education in a luxurious French court.
Mary, Queen of Scots Spouse
Mary's marital prospects were already on everyone's mind from an early age. First, Mary married Francis, the son of King Henry II, in 1558; Francis ascended the throne one year later and died one year after that.
Leaving Mary widowed at just 18 years. Mary loved her husband dearly and hence. It was a huge loss for her.
However, it was decided that it would be better for her to go back to Scotland, which she did in 1561.
Mary met her cousin Henry Stuart in 1561 while coping with her husband's loss. She decided to marry him as, according to her, he was the best proportionate long man she'd ever met.
However, she soon found out he was nothing that she anticipated of him; he turned out to be arrogant, vain, and an angry drunkard.
He accused her of adultery with his secretary David Rousseau when she became pregnant.
In 1566, Stuart and a group of Protestant nobles murdered David, stabbing him 56 times before Mary was six months pregnant.
Less than a year later, Stuart died, as well, blown up in a mysterious explosion. The suspicion naturally drifted toward Mary and her closest ally James Hepburn.
He was put on trial for Stuart's murder. However, he was acquitted. Soon afterwards, rumours started to fly that James would marry the Queen.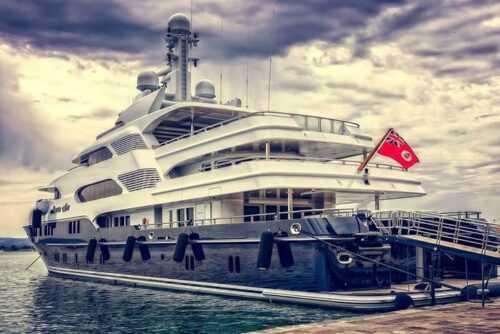 How would it have happened you ask?
He kidnapped her. Mary was en route to Edinburgh when Lord Bothwell (James Hepburn) showed up with 800 of his soldiers.
He captured her willingly or unwillingly. He took her to Dunbar, where he raped her. Back then, a common way to ensure a woman would marry you was to rape her.
This would dishonour her, and she would leave with no choice but to marry the man who raped her to save her dignity.
Queen Mary and Lord Bothwell got married in 1567. Soon, many started questioning the marriage and raised several controversies.
Catholics saw marriage as unlawful. Scotland was divided; Scottish nobles rose up against her and Bothwell and imprisoned her in Loch Leven castle.
She had to abandon her throne to her one-year-old son James. In 1568, she escaped the palace, attempted an uprising that failed, fled to England, and asked her cousin, Queen Elizabeth I, to assist her to regain the throne.
However, Elizabeth, fearful of the Catholics, people who viewed Mary as the legitimate successor to the throne and, considering Mary's lousy reputation, decided to imprison Mary for 18 years.
How did Mary Queen of Scots Die?
In 1586, Mary was held responsible for plotting to assassinate Elizabeth I. She was imprisoned and found guilty of treason, for which the punishment was death. She was beheaded in Fotheringhay Castle in 1587.
Mary was quite a gifted child and mastered many skills. She was excellent in poetry, languages, falconry, prose, and horsemanship.
Since her demise, several attempts have been made to make her a Catholic saint.
However, the only detail that deterred that from happening is the corroboration of whether she killed her second husband. Since a murderess cannot be a saint.
One of the most surprising facts is that Queen Mary and Elizabeth I never met face to face. Elizabeth sent a delegate to Mary's son's baptism.
Despite Elizabeth's promises to visit Mary in prison, she always managed to not. She didn't even attend Mary's funeral. Instead, she sent the Countess of Bedford in her place.
FAQs
Queen Mary death
On October 2nd, 1942, something bad happened. The Queen Mary ship accidentally sank another ship called the HMS Curacoa near the coast of Ireland. Sadly, 239 people on the HMS Curacoa died in the accident. It was not something the Queen Mary intended to do, and it was a very sad and tragic event.
Read Also:
Best boutique hotels in Mumbai
Luxury Swiss Tent Resorts in Jaipur