Historians revealed that George Mackenzie was a monster in the form of a human. People judged him his whole life by his actions; 18,000 people died by his command.
According to historians, he was very intellectual and skillful at concealing his evil side. Even his family and his wife didn't know what his true nature was.
Formerly, Greyfriars kirkyard was a prison that was later converted into a burial ground for his victims.
George Mackenzie died in 1691 according to the records and was buried in a black tomb, the same place as his prisoners just a few feet away from them.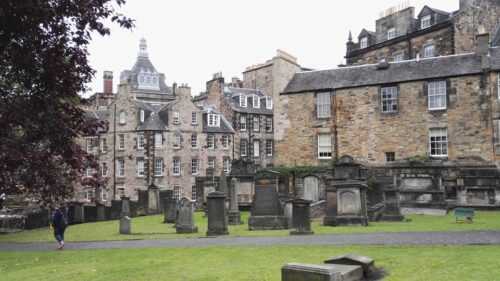 The reason why his prisoners' called him 'Bluidy' Mackenzie is because he committed heinous crimes for imposing the king's religion on his citizens, whether they were in favor or not.
In the 16th century when Roman Catholicism threw out of Scotland, a group of people signed a pact obliging themselves to preserve Presbyterian principles and condemning the church and the pope.
They, later, known as covenanters which soon became an issue for King Charles I.
Greyfriars Kirkyard Edinburgh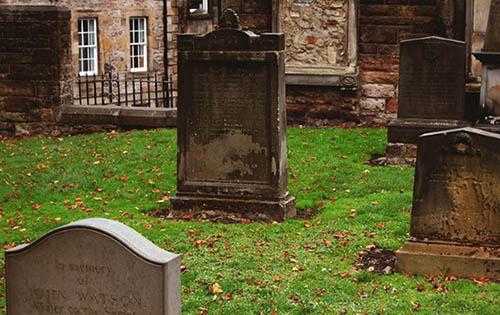 The expression 'kirk' denotes church. The Greyfriars churchyard was founded in 1561.
It is one of the most haunted places in the world and said to have been reported over 500 ghost attacks so far since '98.
Allegedly, a homeless man agitated the sleeping soul of Lord Adv. Sir George Mackenzie, who is known by his victims as Bluidy Mackenzie. Several tourists were attacked by Mackenzie's specter.
In the 17th century when King Charles I took the throne, he quickly withdrew the right for citizens to follow any other religion.
He enforced a law on practicing only state religion. However, people strongly opposed it.
Therefore, he appointed Lord Advocate George Mackenzie in order to make the people follow the new religion he intended the country to follow.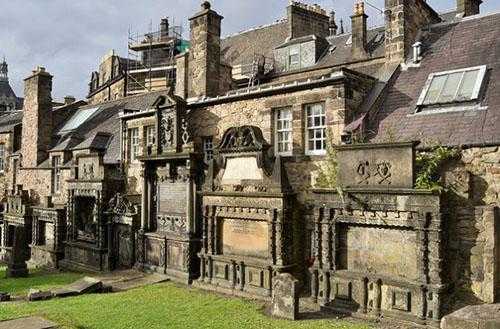 However, citizens were adamant about refusing to accept the new religion which later gave birth to a violent and bloody battle against the inhabitants on 22 June 1679.
The battle is known as Bothwell Brig where the covenanters were badly defeated.
Several were captured as prisoners and sent to Greyfriars Kirkyard. 1200 covenanters imprisoned in miserable circumstances.
They were kept in the open in winters with little food. Several died either by hanging, shot when attempting to escape, or surrendering to illness.
Out of such only 400 survived and were sold to Barbados as slaves, in which half of them died when the ship, carrying them, was demolished. A memorial was made in order to honor the souls that died suffering.
Prisoners who died in prison were buried right there in unmarked tombs. The horror of Mackenzie was real, hence the name 'Bluidy' Mackenzie.
Manipulation of Mackenzie's Ghost
Reportedly ghost of Mackenzie was sleeping peacefully until a homeless man decides to dig the tombs in '98 to look for antiques.
Regrettably, while he was endeavoring to get to the grave, the base of the vault broke, and he fell into depths of bodies- victims of Mackenzie who were long-forgotten.
The homeless man ran away, screaming, in terror whilst escaping the graveyard, gone into the woods. No one saw him again.
Once the ghost of Mackenzie awoke, it attacked another victim, a lady who heard someone entered the graveyard and she decided to take a look.
She stated that an unknown strength pushed her. Another woman was found unconscious near the grave with bruises and markings on her neck signifying someone tried strangling her.
The occurrences became so frequent that soon it exploded the internet with its haunted stories.
People travel from across the world to see whether the rumors uphold true phenomena or such a hoax. Unfortunately for the visitors, they witnessed the event on their first visit to Greyfriars Kirkyard.
Several were attacked and hurt; there are photographic proofs, as well to corroborate the existence of this malignant entity.
There have been reports that women felt being paralyzed for a minute since they sensed someone was pulling their hair down.
Exorcism of Greyfriars Kirkyard
Exorcist Colin Grant was all set to exorcise the ghost of Mackenzie in the year 2000. However, he soon stopped his exorcism and left right after.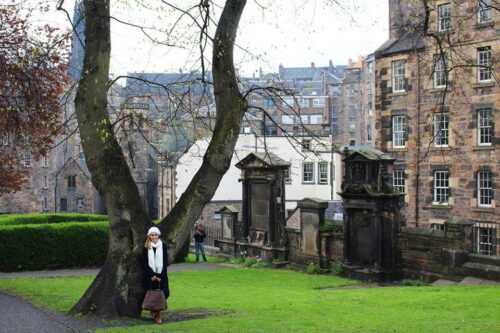 He asserted that he worried about his life as he sensed hundreds of malevolent and distressed spirits surrounding him. After a month, Grant died of an unjustifiable heart attack.
Greyfriars Kirkyard Harry Potter Connections
Renowned author J.K.Rowling didn't just come up with the infamous names for her fictional characters just like that. Real people inspire half of the names in the book.
Yes! J.K. Rowling paid her visit to Greyfriars Kirkyard in order to find some name for her book. The potters depicted on the Giles gravestone, situated close to the doorway to Greyfriars's.
Professor Minerva McGonagall was inspired by William McGonagall, who was Scotland's terrible poet.
He once wrote a Scottish poem: I saw a cow. He's not there now; no wonder why they called him the worst poet.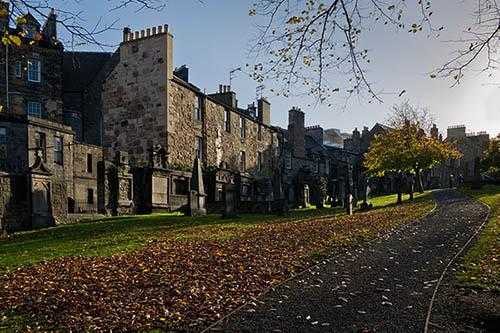 The most famous character in the book 'Lord Voldemort' a.k.a 'Tom Riddle,' was inspired by 'Thomas Ridell.' He died at the age of 26 in Trinidad in the year 1802.
His grave is so well-known amongst tourists that it is even marked on Google Maps. You could find that on Greyfriars kirkyards map.

Greyfriars Kirkyards Opening Times
Greyfriars Kirkyard is open the whole year. However, do check their official website for events, as they could close the kirk for special services or concerts.
Timings
April to October
10.30am- 4.30 pm (Monday to Friday)
12.00pm- 4.00 pm (Saturdays)
November to March
10.30am-3.30pm (Thursdays)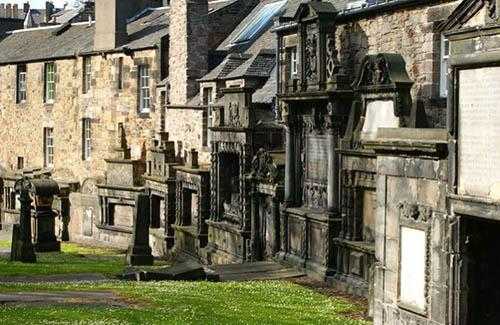 Greyfriars Kirkyard Tour
Tours are appropriate for all ages and costs £8 pounds for adults and £6 for children below 14 years.
Greyfriars Bobby
The churchyard is linked with Greyfriars Bobby. His headstone, built by the Dog Aid Society in the year 1981, observes as his burial ground.
His statue is located opposite the churchyard's gate. The dog belonged to Edinburgh police officer John Gray; after his demise, the dog slept on his master's grave for 13 years.
Are you looking to book your next trip? Check out the following services we use and love or click the previous link to read more!
World Nomads to insure your trip.
Hostelworld to find a budget hostel.
Jetradar book Flight at a cheap price.
GetyourGuide Guided Tours.