Trying to plan a luxury vacation on a budget? That can be tough, considering that the term 'luxury' is usually followed by an expensive idea. Seeing celebrities and influencers posting their picturesque vacation pictures can be very tempting and astonishing at the same time.
Most of us want to travel just like that and enjoy a scenic vacation picture sipping coconut while lying on a hammock as well. But planning a vacation can be difficult, especially when you are trying to limit yourself to a budget.
A vacation is all about having the time of your life and relaxing while taking a break from work and all extra commitments. You get to meet new people and make some amazing memories with your friends or family. But when it comes to luxury vacations, the options are somewhat limited. Here is how you can treat yourself to a luxury vacation on a budget.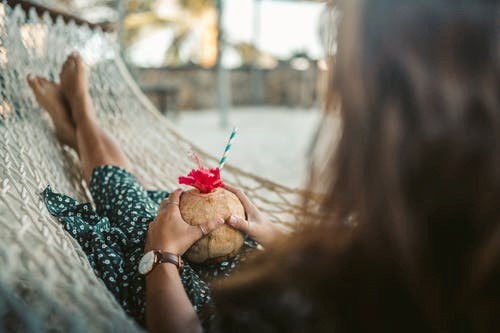 Deciding on the Best Destination
The first step while planning your luxury vacation is picking the destination. For example, if you wish to go somewhere scenic to unwind and relax, you can go to Pigeon Forge, Tennessee. It is a beautiful mountain town at the foothills of the Smoky Mountains.
This town is a year-round family vacation destination with many fun activities, great food, and luxurious accommodation options. The best time to visit Pigeon Forge is spring when the weather is pleasant. To make the most of your breezy days there, remember to look for affordable hotels in Pigeon Forge with indoor pool for a truly luxurious experience.
Promotions
If you have already found your dream destination and can't bear to take a step back or visit during the off-season, don't give up just yet. You can get a deal within your budget if you book your vacation during the promotional season. You will need to find promotions that run for your dream destination or hotels.
You need to keep your eye on the promotional offers, in magazines or on websites, etc., that run throughout the year and grab them at your earliest chance. This is the best way to go to the place you want to but within your estimated budget.
Visit During The Off-Season
Sometimes, the perfect vacation is all about timing. Visiting a destination during the off-season means that the weather may not be perfect, or the holidays aren't here yet. But this is a great way to save money and have an in-depth experience of the area without any rush and crowd. But how to do that? Well, you can avoid planning a trip during the holiday season as it's a peak vacation time.
Or you can visit a usually cold location in the winter months instead of visiting during the summer because that is the time when people usually avoid such locations so that they don't have to face extreme weather. But be careful about this one; you need to do your research before you plan your trip to such a place. You can easily get all the information you need by exploring travel websites on the internet.
Loyalty Programs
Another way for traveling on a budget is 'travel hacking' your vacation. This means using points that you get from loyalty programs or the use of credit cards. These points can be used to get free upgrades during flights, access the first-class airport lounges and hotel accommodations.
If you understand this trick well and get a grip on how to play, you can save a lot of money during your vacation. However, to avail of the rewards for the points that you have collected, you will need to be flexible with your traveling dates as the rewards may be available during a specific period only.
House-Sitting
You can get free accommodation while on your luxury vacation by becoming a house sitter. If you want to travel the world without spending a lot of money, this is the perfect option. You have to look after someone's house in a certain area by living in it while you explore the area.
Moreover, you can join a network of house sitters and experience the places as a local rather than a tourist. Sounds like a dream, right? It is a rather competitive field, but you can build up your resume by doing house sitting locally first. The best jobs need a little effort at first, but then it can become an easy ticket to travel the world.
Go Pro
Despite all the efforts, if you are still nowhere close to your goal of luxury travel within the budget, then it is time you seek the advice of a professional. A travel agent can be a great help as it is their job to plan the best vacation for you within your budget. They have connections that you can't possibly have, and they can use their network to give you the luxury you desire at the right price. They have experience and sound knowledge of what to do and how to do it. So, spend a little extra money on travel agents to save money later on.
A luxury vacation is not only reserved for the rich and famous. Anyone can have one if they plan it right. All you need is a little research and planning, and you are good to go. These trips and tricks can certainly help you plan your next vacation within a budget. However, you must remember that you can find the meaning of luxury by focusing on the experience rather than the surface level things like the location or whether you flew in first-class or not.
In the end, the feelings and emotions that you experience during your vacation will stay with you for a lifetime. The memories that you create will be more valuable than anything. So, when you plan a luxury vacation on a budget, make sure to leave some room for what your heart desires.