Most Beautiful Places to Visit Around Sydney
Places to Visit Around Sydney, The capital of Down Under, Sydney, has marvellous things to offer, one of the world's most exciting cities.
Its wonderful historical sites, breathtaking buildings, lively and colourful nightlife, and famous beaches stretching along its outskirts – all of that make Sydney a top world destination.
However, what also makes Sydney so attractive are the places in its vicinity that offer unique experiences. There is an abundance of various day trips from Sydney that you could have.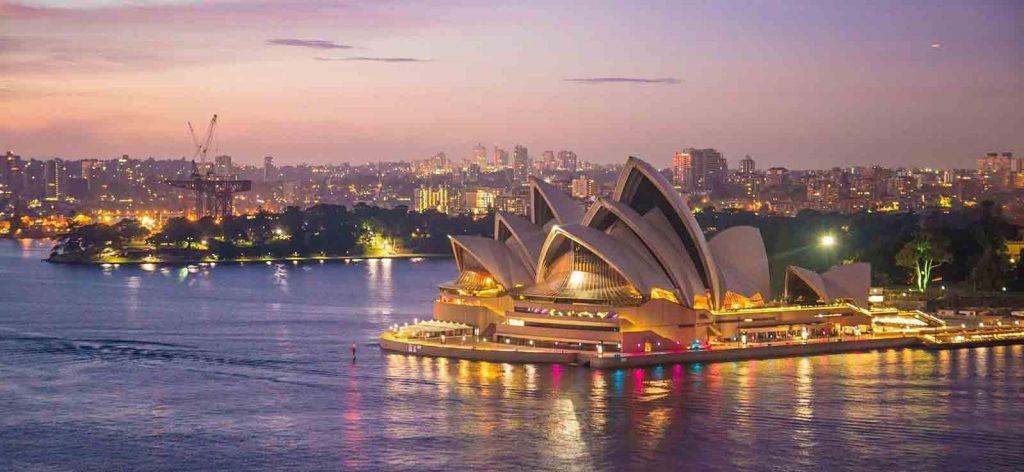 You could explore the wildlife outside the city or see picturesque towns that offer a deeper insight into Australian culture and tradition.
If you want more information on the best places near Sydney, read on.
Blue Mountains – Rocky Terrain and Delicious Food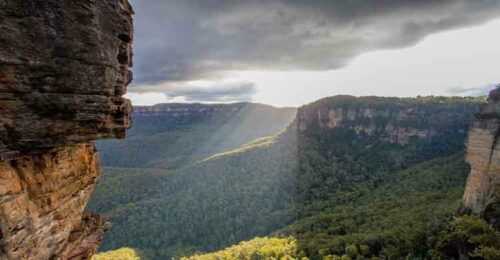 It's only a two-hour drive west of Sydney where you'll get a chance to go for a forest walk, admiring ancient trees and ferns and enjoy delicious food in the nearby restaurants.
While on the way, make a short stop in Medlow Bath to be served tea in the elegant Hydro Majestic Hotel that reflects the Art deco style.
For lunch, you could pop into Lochiel House, a lovely dinner in a coach house, and try grilled octopus or steak tartare.
Make sure to visit the Three Sisters, a unique rock formation at Echo Point. If you are on the adventurous side, then visit Scenic World to try activities such as the world's steepest railway.
On your way back to Sydney, take the Bells Line of Road and make a stop at Bilpin Cider Co to taste the local brew made from fruits grown in the nearby valley.
The Blue Mountains can also be reached by train very easily but there are also arranged tours from Sydney starting at $80.
Royal National Park – Wildlife at its Best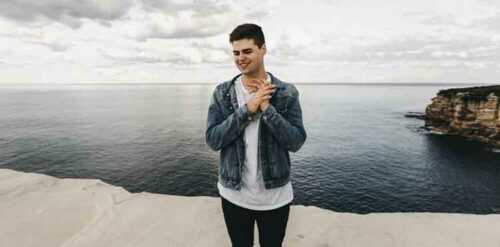 Places to Visit Around Sydney, The Royal National Park offers numerous ways for visitors to reconnect with nature and experience wildlife.
You can go trekking the huge coastal cliffs or walk through eucalyptus bushlands. You can paddle a canoe down the Hacking River (hire a canoe from the Audley Boatshed).
You can have a swim under the waterfalls in Wattamolla or even see whales migrating north (if you visit the park between May and November).
If you area cyclist fan, try the 10-kilometer long Loftus Loop Trail that also offers beautiful views of the surrounding nature. Alternatively, you can simply enjoy a picnic at Wattle Forest or Ironbark Flat.
The park is only 36km away from Sydney, so you could get there by car in an hour. There's also a train leaving from Central to Otford that takes over an hour and costs under $5 if you have an Opal card.
Amazing Travel Cameras & Destinations:
Hunter Valley – Finest Wines for Beautiful Evenings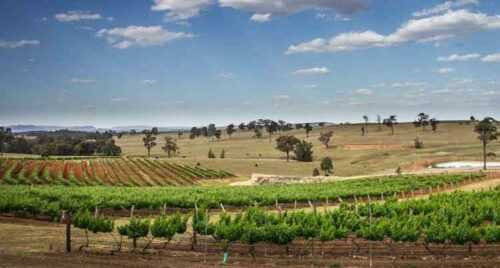 Places to Visit Around Sydney, One of the finest wine regions in Australia, Hunter Valley is around a 2.5-hour drive north of the capital.
The valley offers splendid views of vines covering the area while there are numerous ways to explore the whole region.
For example, you could have an early morning ride in a hot air balloon and take stunning photos of the valley from high up. Or you can go horse-riding through the vineyards, just like people used to do in the past.
Still, the majority of tourists come for the food and wine. So, have lunch in the best restaurant in the valley, Muse in Pokolbin or pay a visit to Restaurant Botanica, a nearby restaurant that boasts with its own kitchen garden.
For wine tasting, visit Tyrrell's, a winery dating back to 1858, try out local wines at Peterson House or more modern wines like those at Tempus Two (notice its wonderful cellar door).
It's best if you could visit the valley with a friend who would be the designated driver. Alternatively, choose one of the day tours from Sydney CBD that leave the city every morning. Here to There Coaches offer a round trip from $59, with tasting wine at five vineyards included.
Still, the best option is to find cozy Hunter Valley accommodation so that you can enjoy the food and wine for as long as you want, without any rush.
Palm Beach – A Day at the Beach that Never Ends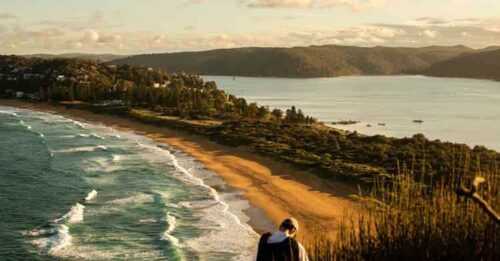 Places to Visit Around Sydney, When you reach the end of Sydney's wonderful Northern Beaches, you will be amazed by Palm Beach. It's only an hour's drive from the city center.
You could make a short stop at The Boathouse, a cute wooden cottage on the water where you can enjoy a cup of coffee and buttermilk scones with strawberries.
Once you're there, you can have a swim at the wild, unspoiled beach or climb to Barrenjoey Lighthouse for a lovely view.
Reaching the lighthouse will include a lovely stroll called the Barrenjoey Head Aquatic Walk. It will take you along a small beach where you can see jetskis gliding through the waters.
When the path takes a turn into inland, you can choose between two options: go straight ahead on the Service Road or opt for a shorter, yet steeper route called Smugglers Track.
Pay attention because halfway up you'll have an amazing view of Palm Beach and Pittwater framing the headland.
Palm Beach was also used for filming the fictional town of Summer Bay, which will sound familiar to Home and Away fans, who can also go on Home and Away tours.
Bear in mind that the Northern Beaches that precede Palm Beach also offer an escape from the city hustle, as there are famous beaches like Bondi and Manly. Start cycling from there and stop whenever you feel like it until you reach Palm Beach.
Kiama – A Mini-Version of Down Under
Places to Visit Around Sydney, Only a two-hour drive from Sydney CBD, Kiama offers many interesting activities.
You should find at least a few hours to explore this wonderful seaside village. While wandering around it, you can have a cup of coffee in any of the lovely cafes or visit highly popular Ice Creamery.
While there, don't miss your chance to visit the Kiama Blowhole, a wonderful salty fountain created by waves finding their way through a crevasse in the cliff.
Try out your golfing skills at the rural golf center that offers great views where kangaroos are most likely to keep you company.
Go for a relaxing walk along the Kiama coast to see lush green cliffs that overlook rigged shores, small rivers, and luxurious private beaches.
You can also visit the nearby coastal towns by bike, as they are all connected by cycleways.
Experience dolphins by joining a dolphin-watching cruise or try out adrenaline sports like kayaking and outdoor rock climbing.
Shoalhaven Region – Tucked in and Peaceful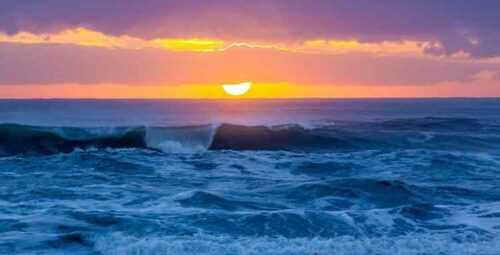 About 2.5-hours drive south of Sydney, this region offers magnificent areas covered in white sand beaches and cute coastal towns that are abundant with great cafes and restaurants with excellent local food.
While exploring the region, visit Berry, a country town filled with heritage buildings located within beautiful farmland.
Buy fresh homemade bread at the Berry Sourdough Bakery & Cafe, taste local pub beer at the Great Southern Hotel and enjoy smoked meat made by locals at the Figbird Cafe & Deli.
Then, off you go to Murrays beach where you can spend the rest of the day snorkeling in crystal clear waters.
Southern Highlands – Explore the Coastal Towns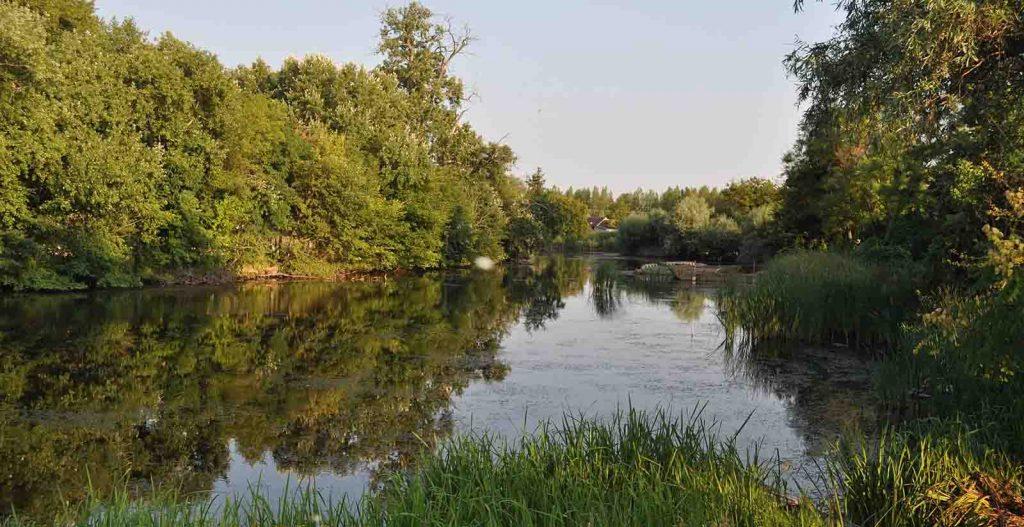 Places to Visit Around Sydney, The New South Wales Southern Highlands is a region filled with cute little towns situated within rolling hills and thick forests. The region is only one-hour drive south-west of the capital of Sydney.
For cricket lovers, there's the Bradman Centre, a cricket museum dedicated to Australia's most famous cricket player, Sir Donald Bradman.
This is a great place for those who enjoy collecting antiques, as there's a great vintage market, Dirty Janes. When you're done shopping, have a meal at the Mill cafe, located in a massive old building decorated with a huge cockatoo mural.
Many day trips also include visiting the sandstone Surveyor General Inn, which was built in 1834.
All in All
Places to Visit Around Sydney, National parks, coastal towns, natural sceneries and unspoiled beaches surrounding Sydney are the things that make this region so attractive.
Day trips from Sydney offer you plenty of choices to keep exploring Australia, its people, nature, and history.
You only need to choose your direction and be on your way – whichever direction from the Sydney CBD you choose, you won't make a wrong decision.
Check Out Useful Travel Tips & Places: