Dream Travel Destinations in the USA
If you're asked about your dream travel destinations in the USA? What would be your answer?
I remember one day telling the only girlfriend I ever had that I had been dreaming about visiting America and exploring the different attractions the country has in store for tourists.
Such dreams light a fire in our souls, and we chose to share them with the people whom we can trust and believe in us. I recently fulfilled this dream.
The wait and preparation made it memorable and precious. The achievement of this dream will stay in my mind forever. It will be a part of my remembered joy that nobody can take away.
Why am I saying this? I want to make your travel stress-free by offering you information on the USA's dream travel destinations. If you're looking to add a little excitement to your travels, be sure to visit the Edge NYC at night for a unique and unforgettable experience.
Did you know that there are many countries in the world where people dream of visiting, but from these countries, America always pops up in the conversation?
Yes, the USA has no limitations when it comes to travel destinations. Despite being the third most populous country globally with crowded megacities, large buildings, special tourist attractions, and natural beauty, it has a lot to offer.
The following are some of the dream travel destinations in America:
Area 51
If you've not watched the Twilight Zone or any sci-fi movie, I suggest you do so. You'll not miss a mention of Area 51, a U.S. Air Force test site located approximately 134 kilometres north of Las Vegas, Nevada.
Rumor has it that the area is home to numerous UFOs and other evidence of extraterrestrial life. The area is highly guarded, and there are no public tours.
However, you can enjoy the alien-themed gas stations, gift shops, and hotels along the Extraterrestrial Highway.
Orlando, Florida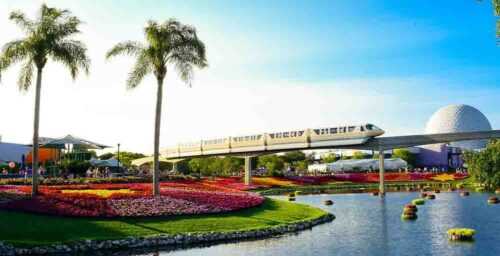 Dream Travel Destinations in the USA, Orlando is well-known for its numerous amusement parks, but the one that stands out is Walt Disney World.
Many visitors don't realize that the park comprises several distinct theme parks, including; the Hollywood studios, the Magic Kingdom, the Blizzard Beach Water Park, and the Magic Kingdom.
At the park, you'll enjoy thrill rides, shopping, watching Broadway-themed shows and entertain yourself at the Disney Springs.
Los Angeles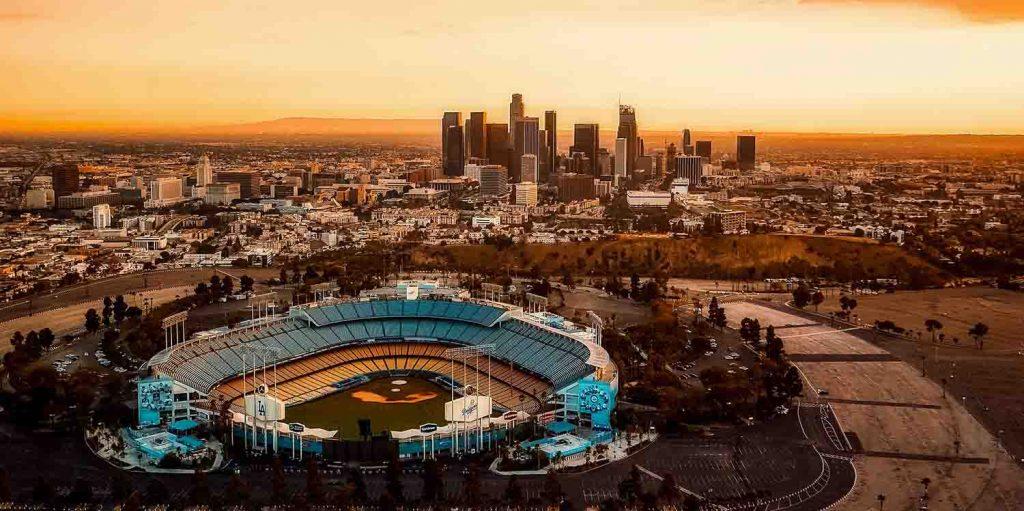 Dream Travel Destinations in the USA, Popularly known as LA, Los Angeles is the second-largest city in America and is also home to the Hollywood film industry.
LA County is a vast area and is a popular destination for many tourists who like to see some of the renowned actors in town.
High-end design shops, malls, and a variety of dishes make it a dream destination for many. Check Out Adventure Sports in Los Angeles.
San Francisco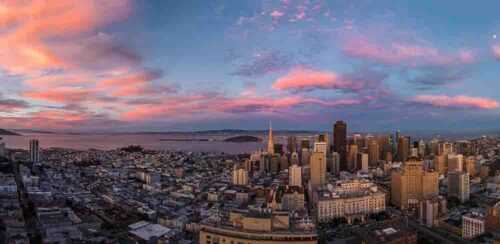 To America and especially the West Coast, San Francisco is an important town. It has been a tourist destination for many tourists who get a magnificent view of the bay and the summer season makes it even better.
It's one of the best cities to roam in as it keeps you busy. The most iconic feature is the Golden Gate Bridge covering a wide width of the bay area and offers a spectacular view.
It also has many museums, including the Exploratorium. At the time of its completion in 1937, the Golden Gate Bridge was the longest suspended bridge in the world and is a symbol of the city.
The bridge's iconic red-orange color was chosen to make the bridge visible via the thick fog that blankets it. Check Also the Ghost Tour of Haunted Queen Anne Hotel, San Francisco.
The Washington D.C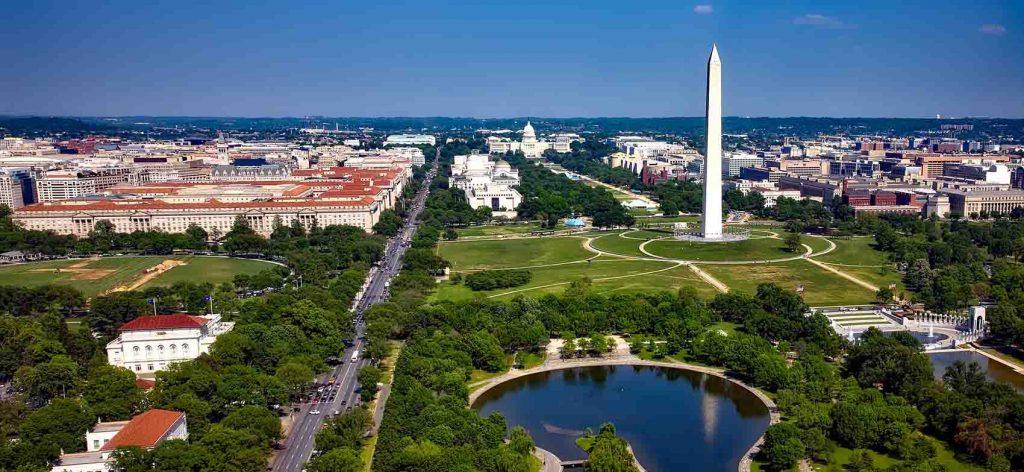 Dream Travel Destinations in the USA, The city of Washington is a travel destination for people who want to get a close look at the White House, the official residence of the President of the United States or POTUS.
Since its establishment between 1972 and 1800, it first housed President John Adams. Following the aftermath of the 9/11 attacks, it has increasingly become difficult to visit the White House.
Presently tours are allowed for ten or more groups, but you must request the tours six months in advance via your country's consulate.
If you're an American citizen, you can make the necessary arrangements via your member of Congress. Check A Tour of Thornewood Castle Bed and Breakfast, Washington.
Niagara Falls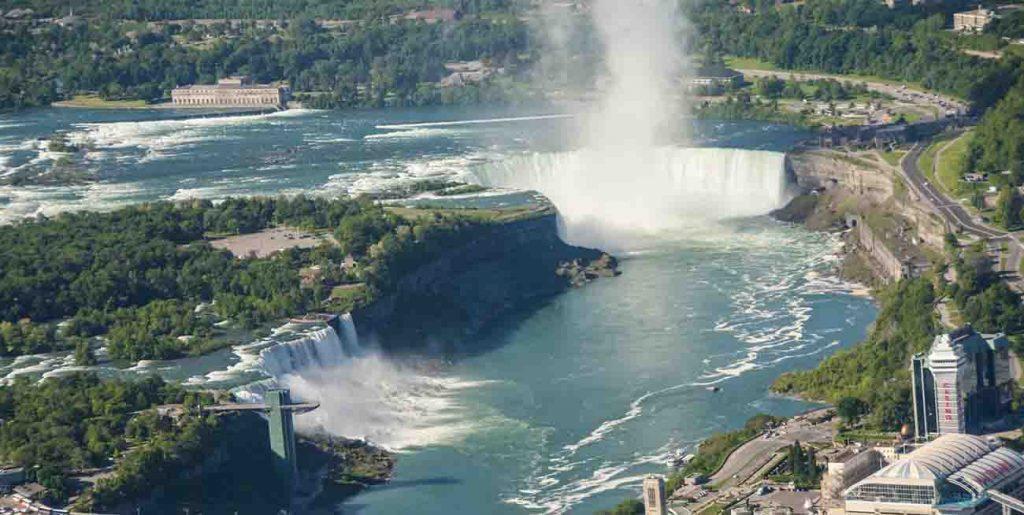 Dream Travel Destinations in the USA, located between New York and the Canadian province of Ontario, Niagara Falls is one of the North American continent's iconic natural marvels.
Niagara Falls comprises three different waterfalls; the Horseshoe Falls, the American Falls, and the Bridal Veil Fall. The Horseshoe Falls is on the Canadian side, but the other two are in New York.
It is estimated that more than 14 million tourists visit Niagara Falls annually, making it one of the most preferred tourist destinations in the world.
International Visitors
Visiting these amazing destinations is easy if you're an American citizen. For international travelers visiting the USA, you must understand your ESTA or VISA situation.
Let me demystify everything so that we're on the same page. If you're visiting America and coming from a country under the Visa Waiver Program (VWP), you must have an ESTA (Electronic System for Travel Authorization).
An ESTA enables you to travel to the US without a visa. ESTA application is done online. You should make your application 72 hours before you embark on your journey to be approved on time. ESTA application status is also done online.
If you're traveling from countries that are not under the VWP you must obtain a valid passport and a valid visa.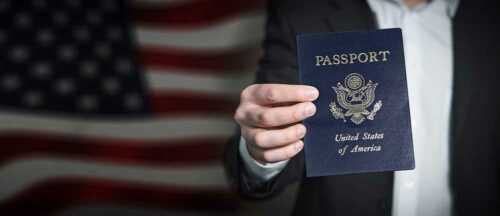 It is important to point out that the passport requirements are strict for travelers from both countries, and it's important to adhere to the rules and regulations highlighted by the US travel departments.
Failure to adhere to some of these rules and you'll be put on a plane back to where you came from immediately after you land in America.
For instance, the passport expiry date is one major concern for the American authorities. It can get your ESTA application or VISA application denied. However, the rules on passport expiry don't apply to everyone traveling to America.
Meaning you MUST ensure that you understand the requirements that apply to your case to understand whether you'll have to apply for a new one or travel with the one you have.
Secondly, when visiting America, you'll need six months of expiry date on your passport after your planned return date.
Bottom Line
As human beings, we can do anything but not everything. We can travel to the moon and back, but we'll never be able to travel to all our dream destinations in our lifetime.
Why? Because we are but tiny living creatures in this great sphere called mother earth. But more importantly, we have responsibilities.
Though some may succeed in merging travel and responsibilities (work and play), they are still dreaming of destinations yet to explore. You shouldn't be discouraged.
How do you address this challenge? A simple strategy is to prioritize your dream travel destinations. Having visited my dream travel destinations in America, I feel obliged to enlighten you about some of the iconic places to visit.
For the rest of the destinations I'm yet to explore, I'm contented to enjoy them virtually via the eyes of those who've been there and shared their experiences as I have done today. Let your visit to The USA to be memorable.
Check Out Important Travel Information: