Romantic Spots in Ladakh
If you're planning to visit Ladakh with your beloved and are in search of the most romantic spots in Ladakh then you're at the right place.
Be it your honeymoon or any other random vacation with your partner, Ladakh boasts the perfect of everything that a couple can ask for.
The cold breezy climate, cozy hotels, picturesque landscapes, and delicious local cuisine all add up to make it a perfect romantic getaway.
Let us have a look at some of the most romantic places in Ladakh:-
Pangong Lake
Romantic Spots in Ladakh, A Trip to Ladakh can never be fulfilled without visiting the beautiful Pangong Lake. Nestled close to Leh, this picturesque lake is set at an elevation of 4350 meters.
It stretches for about 12 kilometers, two-thirds of which lies in Tibet. The highlight of the lake that it keeps changing colors from blue to grey, or green or azure.
It freezes in the winter months. This is the location where Kareena Kapoor confessed her love to Aamir Khan in the climax scene of the Bollywood Blockbuster 3-Idiots.
No romantic trip can even be complete without visiting Pangong. Some of the best pictures in Ladakh can be clicked at the Pangong Lake and you can head back home with some excellent snaps to upload on your Instagram handle.
Magnetic Hill
Romantic Spots in Ladakh, Magnetic Hill is also popularly known as the gravity hill where vehicles tend to move upwards defying the law of gravitation when parked at the given marked spot.
To take a ride in one such vehicle with your beloved can be a thrilling experience to remember lifelong. Located at a height of 14,000 feet, Magnetic Hill is located about 30 kilometers from Leh town.
In reality, this place is one of the finest examples of virtual illusion attracting travelers from all across the world.
Leh Palace
This is a historical marvel nestled in Ladakh that might interest you and your partner. It is a breathtakingly beautiful palace with some stunning surroundings at the backdrop.
The palace was constructed back in the 17th century during the time of King Sengge Namgyal. The palace offers views of the entire town of Leh along with the view of the Zanskar and Stok Kangri mountains.
Sunsets and sunrises from the palace are absolutely beautiful and if possible you must witness either one with your beloved.
Additionally, some festivals like Galdam Namchot festival is celebrated here with great enthusiasm. If in the town at the same time, do be a part of the festivities.
Tso Moriri
Romantic Spots in Ladakh, This is yet another serene lake to explore in Ladakh with your partner. This is also known as the twin lake of Pangong but is not much renowned.
This makes it less populated as compared and you can spend some peaceful alone time with your beloved. The lake is located within the lush Changtang Wildlife sanctuary measuring around 28 kilometers.
Boasting snow-laden mountains at the backdrop and being surrounded by some barren hill rages, Tso Moriri is one of the most picturesque locations to click pictures.
Tucked in a location so beautiful, this lake is also known for camping. Enthusiasts often enjoy star gazing amidst such beautiful surroundings.
You can get under a blanket an enjoy viewing the sparkling stars with your love. If you have enough time for camping then make sure to have a day reserved for camping at the Tso Moriri.
Zanskar Valley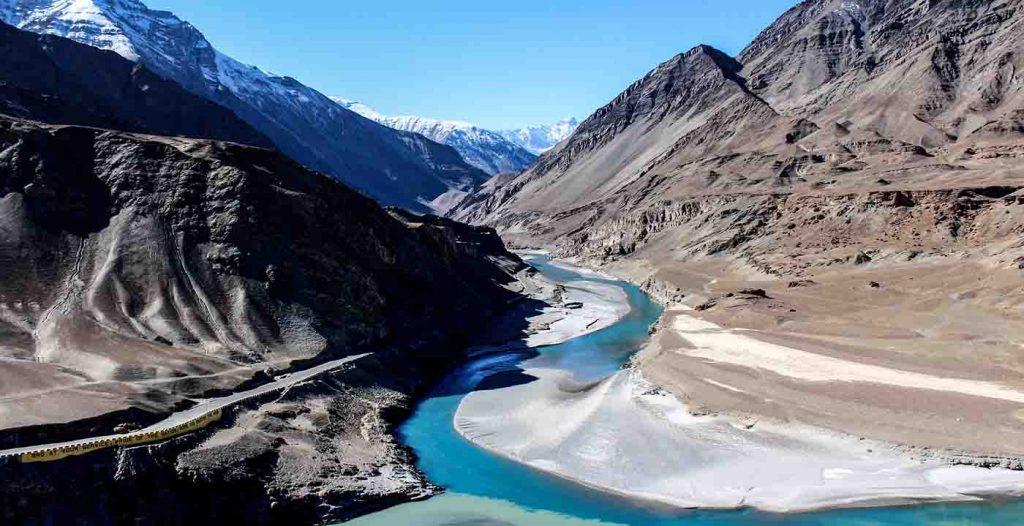 Zanskar Valley is parted from Ladakh bu the massive Zanskar Mountain Ranges. It occupies a convenient location in Jammu Kashmir's eastern corner and is one of the most picturesque places to visit with your partner.
Zanskar Valley is mostly known for its marvelous sceneries, cave monasteries, trekking trails, rafting experiences, and wide views.
Another popular attraction named the Suru Valley is often visited along with the Zanskar Valley. However, the valley remains closed for 9 months due to heavy snowfall and blocking off the roads as it sits at a great elevation.
Shanti Stupa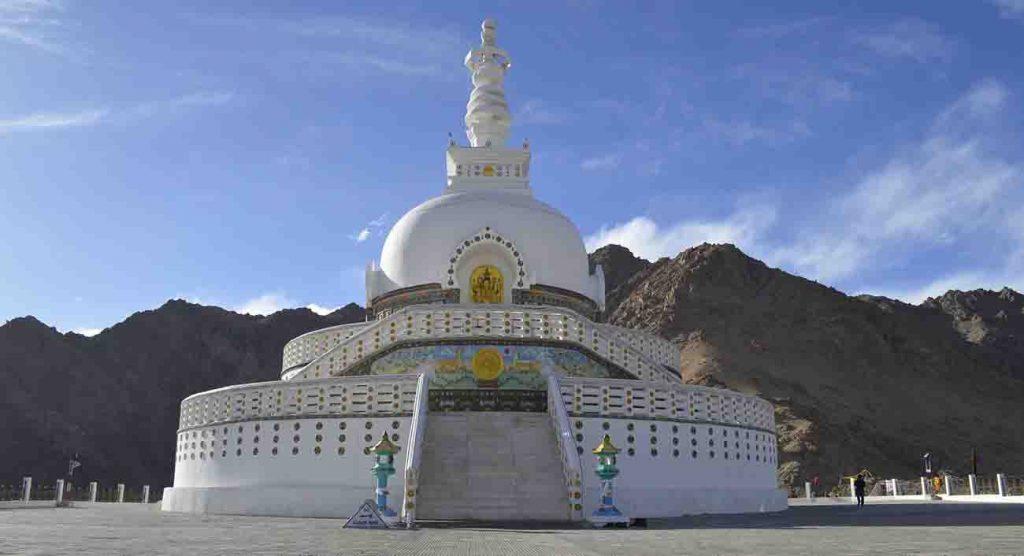 Romantic Spots in Ladakh, Shanti Stupa is one of the finest Tibetan structures to visit in Ladakh by any couple. It is not just an ancient cultural attraction but also one of the most serene places.
The Thai architecture along with the natural surroundings makes it stunning. Shanti Stupa is a cultural dedication to Buddha in the form of a white dome.
It sits on a hill of height 11,841 feet attracting thousands of visitors each year. The stupa overlooks Leh city and the view if no less than breathtaking from such an elevation.
The beauty of the place further enhances during the evenings, especially on the full moon nights. It gets all lit up and is the perfect time to plan a visit with your beloved. For the best experience, plan a visit either during sunrise or sunset.
Shopping in Ladakh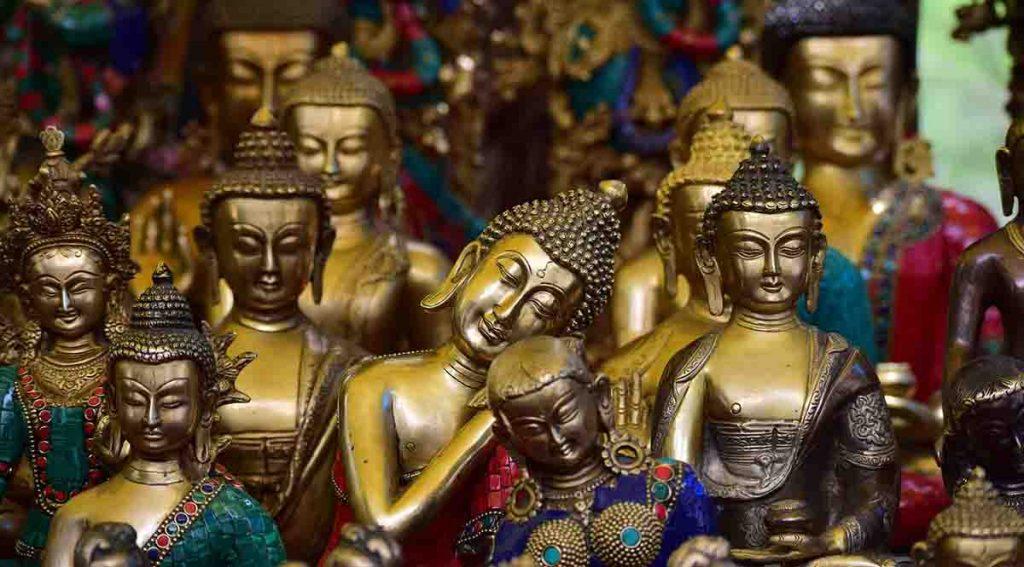 While out for a trip one can never return back without any specialties of the place. When off to Ladakh with your beloved, make sure to visit the local marketplaces and purchase some exclusive Ladakhi specialties to bring back home.
Ladakh is popular for various items like Pashmina shawls, Yak cheese, stone jewelry, Apricot jams, carpets, woolens made up of Yak wool, and Tibetan handicrafts.
You'd be surprised at the prices and the quality of these items. Be it for your own self or for family back home, you'd be spoilt for choices in Ladakh.
Nubra Valley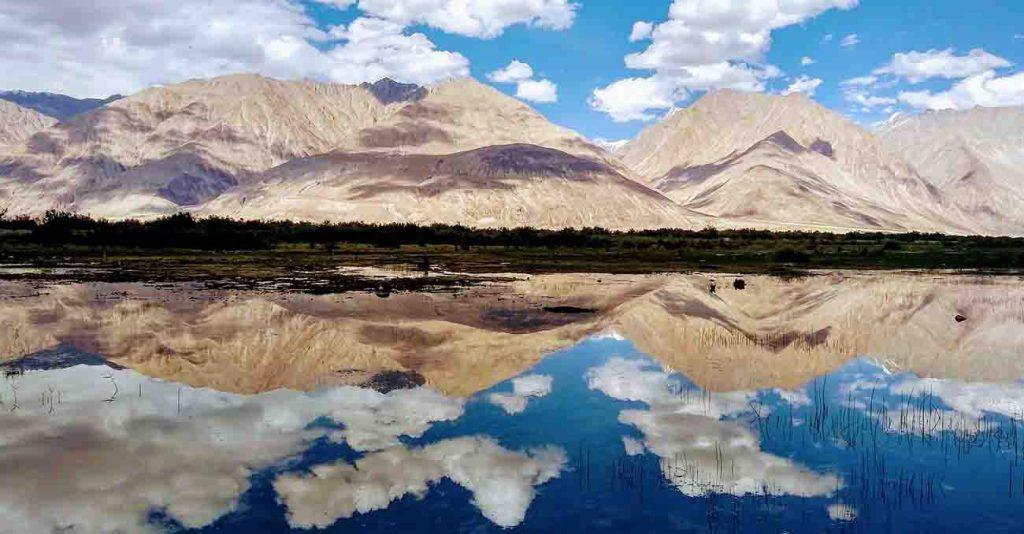 Nubra Valley lies about 140 kilometers from Leh town along the renowned Silk Route. Nubra Valley features Nubra and Shylok river flowing through it along with some ancient monasteries nestled on the way.
This place is currently under strict military supervision due to the close vicinity of the Siachen base camp. Nubra Valley is popular for its Bactrian camel rides and while visiting Ladakh with your partner you must take a camel ride.
With arid mountains in the backdrop and a camel ride to go along with it, you can have the best experience with your partner.
Read Also: