Amazing Islands to Visit in Fiji!
Amazing Islands to Visit in Fiji. Do you want to get indulged in the Fijian traditional culture? Or are you looking for an adventure trip to explore the underwater world?
Fiji is fueled by 333 islands situated in the heart of the South Pacific Ocean. These islands provide several opportunities for visitors to explore several stunning places.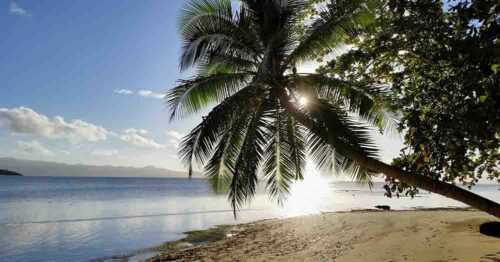 With the availability of diverse and amazing islands, travelers can traverse the rugged volcanic peaks, spectacular coral reefs, dense rainforest, enchanting waterfalls, and many others. Each island is featured with a unique atmosphere and luxurious places.
Islands like Yasawas and Mamanucas offer everything like luxury hideaways, charming eco-resorts, and various family-friendly hotels.
It provides a relaxed and amazing Fiji vacation. The islands are also featured with multiple water sport activities like snorkeling, kayaking, scuba diving, and many more.
So, in order to get acquainted with such activities and places, let's have a look at the following 12 amazing islands to visit in Fiji:
Best Fiji Islands for Travelers in 2022
Yasawa Islands
Amazing Islands to Visit in Fiji, Yasawa Islands are grouped with 20 volcanic islands in the Western Division of Fiji.
These islands highlight with divine beaches, lofty volcanoes, sapphire-blue lagoons, and approachable villages. Moreover, the island serves affordable accommodation services to travelers.
The place inhabits crystal clear waters, where popular activities include swimming, kayaking, and exploring the "Sawa-i-Lau caves."
With the availability of spectacular beaches, these are covered with pristine white sand, mountains, and rugged cliffs. Yasawa Islands are known as one of the greatest visited sites on a holiday excursion.
Viti Levu Island
Viti Levu is Fiji's one of the largest islands, which is home to the capital Suva. This place offers various beautiful beaches, spectacular dunes, waterfalls, rainforest, and peaks.
With outstanding natural beauty, the place provides fantastic sites for travelers to visit around.
Whether you want to visit a friendly local village or want to smell the cultivated orchids at the Garden of the Sleeping Giant, this place has it all.
To learn about Fiji's rich cultural heritage, you need to spend some time with locals and go through their various traditional ceremonies.
The local craft markets offer various souvenirs at affordable prices. However, check out the tropical plants and visit a stupa for insight into the island's official spiritual convictions for more excursions.
Mamanuca Island
Mamanuca islands are situated in the west of Viti Levu. The island's peculiarities are stunning beaches and extremely luxurious resorts.
In order to get a relaxed Fiji vacation, you will find plenty of attractions here that keeps you entertained.
Mamanuca islands are emphasized with more innumerable 20 islands. The island has an extensive collection of convenience services like affordable family Bures, backpacker dorms, tent sites, and many more.
Travelers have various choices to explore coral reefs, enjoy kayaking, and severe cultural entertainment.
Check Out the Awesome Places and Tips:
Taveuni Island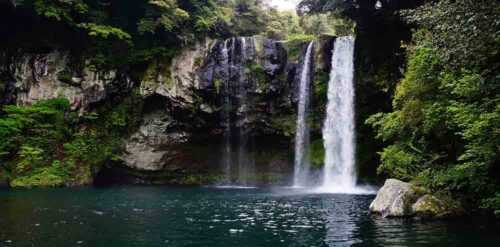 Amazing Islands to Visit in Fiji, Taveuni is often known as the world's soft coral capital of Fiji.
With the availability of its vast and diverse ecology, it attracts many nature lovers every year. The place provides lots of water sports, acres of virgin rainforest, and volcanic peaks.
The admiring nature, a great diversity of birdlife, and gorgeous flowers of Taveuni become the original reasons to traverse this place.
Taveuni is an archetypically stunning torrid island, which has a rich history and world-class diving.
The development of two successful national parks in the Bouma Falls and Lavena Beach serves as nature reserves.
Denarau Island

Amazing Islands to Visit in Fiji, Denarau Island is nestled amongst the palm trees and sandy shores.
A wide range of world-class Fiji resorts, restaurants, and entertainments provide numerous choices to travelers for choosing the best one according to their budget.
This island is located on the west coast of Fiji, which has grown one of the country's top vacation areas.
With the availability of excellent attractions and a comfortable torrid atmosphere, the Denarau attracts thousands of travelers every year to implement the perfect balance between exploitation and recreation.
Vanua Levu Island
Vanua Island is a second-largest island and beautiful Fiji holiday destination that flourishes remarkable accommodation and attractions.
The place offers the perfect opportunity to experience traditional local culture and ancient history.
It also provides a chance to encounter remote and spectacular diving and snorkeling of the underwater world.
With options available for divers of all skill levels, indulge yourself in exploring bommies (coral heads), colorful hard and soft corals, gigantic sea fans, and the spectacular Mystery Reef.
In addition, the stunning resorts and luxury villas exist at the tropical shores of beaches.
Kadavu Island
Amazing Islands to Visit in Fiji, Kadavu Island is known as Fiji's fourth largest island, which exists amongst several smaller islands.
The place offers travelers the opportunity to explore the tropical climate, mangroves, and fringing coral reefs of the island.
This stunning island offers lush, tranquil bays, verdant landscapes, and other nature-based activities.
In addition, sea kayaking, surfing, game fishing, snorkeling, scuba diving, and other attractions are distinguished for their world-class diving.
Robinson Crusoe Island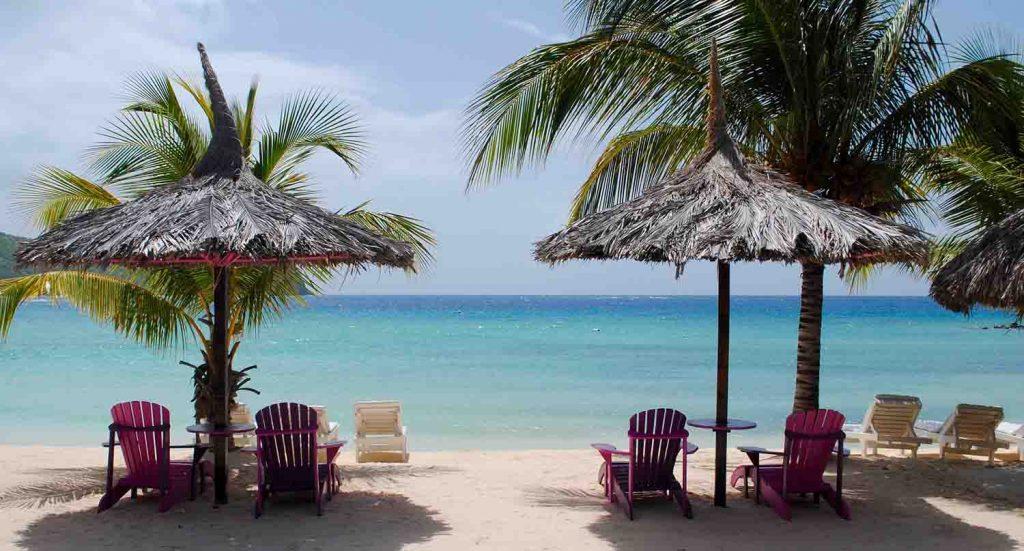 Robinson Crusoe Island is featured with severe traditional ceremonies and fire dances to get a sense of cultural heritage.
Coral reefs allow snorkeling or diving among stunning fish and coral. Go on hiking through virtually immaculate tracts like the Puntas de Isla, Centinela Hill, and Puerto Francés to test your stamina.
This island is also known as Desert Island because it holds the stories of castaways, pirates, and prisoners. It is a separate volcanic mass bitten by the cold currents of the Pacific Ocean.
Beqa Island
Amazing Islands to Visit in Fiji, Beqa is situated offshore from the Coral Coast, which has only a few detached villages dispersed around the edge.
The island is surrounded by one of the most extensive barrier reefs in the world. This secluded island abounds with wildlife and marine life. Travelers enjoy the crystal clear waters by diving deeply in the ocean.
The fantastic collection of tropical fish, corals, and species of Beqa Lagoon provides a timeliness moment to explore the beauty of underwater with a snorkeling excursion.
Wakaya Island
Taking a holiday trip to Fiji in Wakaya Island will give you more chances to explore the different destinations.
This island is placed in a 2,200-acre tropical paradise luxury island with superb facilities. In addition, the island possesses one of the purest ecosystems in the world.
The Wakaya Club & Spa is known as one of the most delicate torrid resorts for offering gracious living, unparalleled leisure opportunities, and sophisticated cuisine for their customers.
The Wakaya Island bequeaths with a gentle climate, diverse topography of cliffs, beaches, lagoons, crystal clear water, and thick forests.
Ovalau Island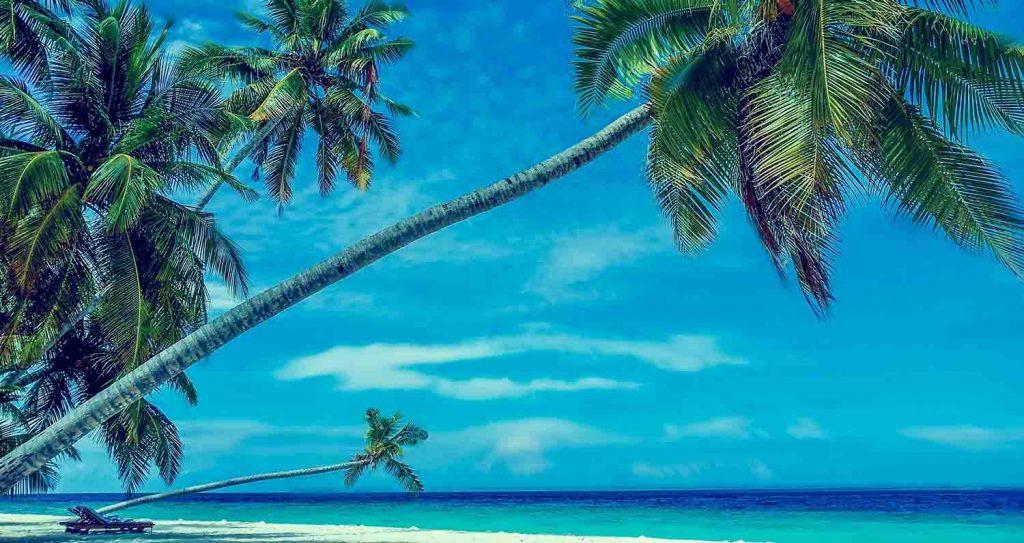 Ovalau Island is the largest in the Lomaiviti archipelago, with a rich heritage and complex colonial history.
The various peaks offer challenging hiking for the more courageous adventurer. In addition, the island is surrounded by waters and natural reefs, which comprises some beautiful diving spots.
The island also offers an introduction to the indigenous village and little vacationist infrastructure.
The elegant restaurants, luxury resorts, and recline sun-loungers provide affordable services to their customers.
Although, the charming, cheerful, and rustic beauty of the island attracts the attention of customers.
Vatulele Island
Vatulele is an island situated in the south of the main island Viti Levu in Fiji. The magnificent natural environment of this island provides warm and friendly facilities to travelers.
In addition, it offers an extensive experience to become a witness of ancient culture like a traditional Kava ceremony.
The place is surrounded by dazzling waters and featured numerous water activities like swimming, sailing, fishing, snorkeling, paddling, diving, and many more.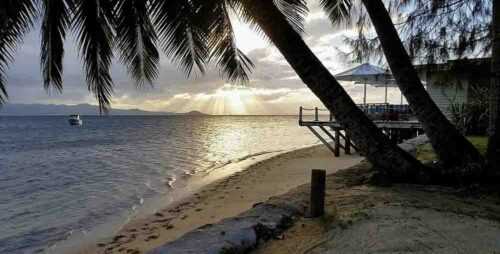 So, dive among eagle rays, turtles, colorful coral reefs, and tropical fishes to enjoy the underwater world's fantastic ranges.
Wrapping Up!
Finally, you grab a list of exclusive islands in this write-up. All these luxurious islands are inhabited with thatched beach Bures, incredible infinity pools, rainforests, coral reefs, water activities, trekking, and other significant facilities.
The Fiji hotels, resorts, Bures, and other accommodation services are available at affordable prices. So, plan your trip to Fiji and experience a bunch of tiny Fijian islands.
Check Out the Amazing Couples Places: