Best Places To Travel For Nature Lovers
Travel For Nature Lovers: Are you a nature lover who wants to take a break from your hectic life now and then and escape into the beauty of nature? Then we will tell you about some must-visit traveling spots.
Nature has so many wonderful places to travel for nature lovers and landscapes to discover. Going on a natural vacation is a refreshing experience that can lighten your mood from your busy life in the urban jungle.
Sometimes we need to unplug ourselves from our daily schedule and spend some time in the lap of mother nature.
So where do you want to go the most mountain peak, breath-taking oceans, magnificent glaciers, or plains covered with greenery?
We live in a beautiful world and deciding to visit mother nature's wonderful places which could take a lifetime because, in every walk with nature, one receives far more than someone seeks.
Wherever your hiking boots take you next, consider it as a life-changing experience and lost in nature.
Here we present you with a list of amazing and must to visit places to travel for nature lovers.
Grand Canyon National Park, Arizona: Enormousness And Beauty
If you want to visit one of the seven wonders and be a witness to the perfection of nature, you should pay a visit to the Grand Canyon National Park, Arizona.
Grand Canyon is America's second most visited national park having a length of approximately 277 miles, and measuring a mile depth.
No camera can ever capture the actual enormity and beauty of this magnificent masterpiece created by nature.
You will feel spiritual when you listen to the soft wind passing through touching your cheeks playing with your hair, and this is a priceless experience that travel for nature lovers must-have.
Iceland: Defines The Definition Of Grace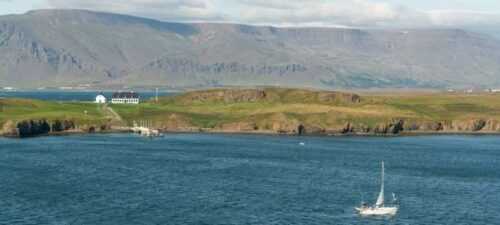 Are you a nature lover and always wanted to visit somewhere where you can admire the true work of art of nature, then Iceland is the place you should visit?
Iceland has a nickname 'The land of ice and fire.' If you are a true nature lover, then you should not miss out on Westfjords. It is labeled as the most picture-perfect island.
During the time of summer, it looks like the day will never end. Of course, if you visit Iceland, then your trip will never be considered finished if you do not see aurora borealis,
these aurorae are formed due to the magnetic fields of the earth when the sun's light falls on this magnetic field these beautiful patterns are observed in the sky.
Asbyrgi canyon is also an appealing spot for hikers, Asbyrgi also means "shelter of the gods," so go on camping there and feel what like a
god. You should also visit the Keri Carter, which is also known as Iceland's Rainbow Jewel.
Angel Falls, Venezuela: Symbol Of Glory
Visiting a waterfall is one of the best experiences for a person who loves nature, the cold breeze, water falling at a great height, beautiful white foam at the bottom of the waterfall, and the feeling of witnessing a great art created by nature overwhelms anyone who wishes to visit there.
Angel fall is known for its height; it is the highest waterfall in the world and comes under one of the greatest waterfalls.
When you visit there, you will certainly forget every worry and tension in your mind and get the most bang of your buck.
Nature has nature to teach you always in a meaningful way, and there is a hidden message in every waterfall. It says if you are flexible, falling will not hurt you.
If you never wanted to explore southeast Asia, then the hidden caves of Vietnam will be the best bet for you. Vietnam is in the top places to be visited in southeast Asia.
You can enjoy the eye-catching landscapes, coffee, and the local delicacies. For tourist places, Phong Nha-Kẻ Bàng National Park is the main attraction.
This protected area is surrounded by underground rivers mountains forest and eid-ul also famous for the prehistoric limestone karsts.
Germany's Black Forest: Find Your Soul Here
Germany's black forest is one of the best European destinations for those who love to spend some time with nature. These European destinations will provide you the joy of hiking camping and making a bonfire.
When you visit Germany's black forest, you will find dance forest from thermal spas where you can relax and live the best time of your life the wine yards,
which I am sure that you will never forget are there which makes this trip interesting and also one of the special things among all this is Cuckoo clocks.
Well, I'm sure the reading about Germany's Black forest makes you eager to visit there so what are you waiting for get up and pack your bags up get on this exciting journey to be one with nature.
Road Trio To Namibia: Live Your Dream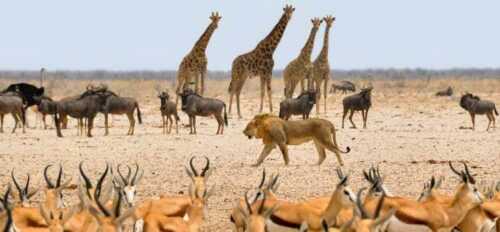 The natural scenery of Namibia and the most beautiful landscapes of Africa make the road trip to Namibia one of the best experiences you will ever have.
Africa has more than 700 species of animals and birds, which makes it an attraction for nature lovers and heaven for wildlife photographers.
In Namibia, you will see species of birds that you had never seen in your life. There is a variation of species of birds in respect of size, color, and shapes.
There you can go camping and have the best experience of wildlife and encounter the species that are the Instinct or very rare. This trip will be the best trip of your life.
Overall:
I hope this list of the most beautiful places in the world for nature lovers has helped you to decide the destination for your next trip. It's all of it, in a very pleasing little bundle.
We hope that you will add these places travel for nature lovers to your bucket list, and Once you check a place off, move on to the next and see some of these incredible destinations with your own eyes!
Read Also:
Adventure Activities in Himachal