Fort Delaware
Fort Delaware and Delaware City is an incredible place for a little outing with your family. It gets situated in the middle of the Delaware River.
There you can spend several hours on the boat ride, and surely you will love the history of Delaware.
There you will find a Ferry boat ride to the island where a tram car will wait to take you to the fort.
Moreover, then you will explore the Fort where you will find many people in their costume.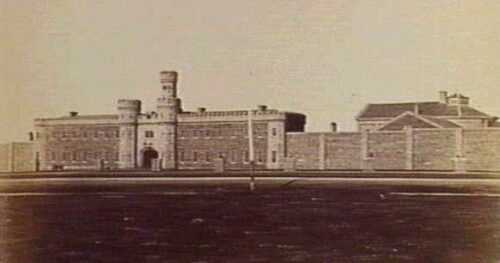 The fascinating thing about the Delaware City is that there you will find many living history re-enactors who will teach about the life of fort during the civil war.
It is not only a fun trip but also has proven an educational and thought-provoking trip for the children as well as for adults too.
Along with all this, you will also find a small little demo of period music. So, what are you waiting? Just plan your weekend there.
How Many Prisoners Escaped Fort Delaware?
Fort Delaware gets situated in the middle of the Delaware River opposite to Delaware City.
After the Civil War, the war department had decided to turn the Fort into a prison.
Between July 1861 to April 1862, almost 258 prisoners have arrived.
Moreover, by July 1863, the number of prisoners had a rapid increase by 12,595 due to continuous battles taking place in Mississippi and at Gettysburg.
Also, after some time, it was found that some of the prisoners had escaped from the Fort.
They were able to cross the river either they swam or floated by tying a life jacket.
There were almost 19 prisoners who were able to escape from the Fort first. Moreover, their escape got also found successful.
However, there were prisoners also who had overcome the Fort security at Delaware.
According to a record it has seen that from July 1862 to July 1865 approximately 52 prisoners had escaped from the Fort Delaware.
Is Fort Delaware Haunted?
Fort Delaware might get haunted Place and might be not. Many people in Fort tell that grand stone staircases have spirits that can touch your arms and back also.
They sometimes make noises even including footsteps along with yelling.
There is a local ghost-hunting group, that is, The Delaware Paranormal society had taken a picture of a sinister black shadow on the staircase.
However, the place gets not so much haunted as appearing. It seems to be quite impressive when you visit there.
It is one of the exciting and enjoying sites with family. It is great to know more about the history of Delaware with fun.
Fort Delaware State Park
In 1951, Fort Delaware became a Fort Delaware State Park, which is one of the first state parks in Delaware. Visitors had to reach there by Ferry boat ride from Delaware City.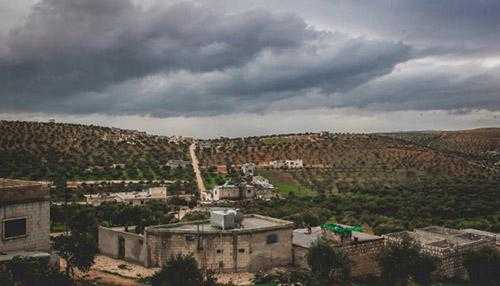 This park is home to a migratory bird rookery. The population of birds has got increased in this park by 2,000 pairs of nesting birds to 12,000 pairs.
Fort Delaware Ferry
Forts Ferry Crossing is a Ferry system on the river of Delaware which serves from New Jersey to Delaware City.
It is used to carry the visitors from Pea Patch Island, which gets situated on the Delaware River, to the Delaware Fort.
The ride is enjoyable which is enjoyed by the travellers, and while this boat rides, people came to know about the culture of Delaware and their customers too.
Fort Delaware Ghost Tours In 2018
Many ghost stories get explained by people of Delaware that reflects the scare. However, along with haunted, it is also somewhat exciting.
There are many places in the Fort which show that the Fort Delaware has spirits and many noises that make the people living in that city scary.
For the visitors, this place gets filled with excitement and the best place to explore history.
Fort Delaware Civil War
During the Civil War, the Delaware Fort has got turned from protector to prison. The first prisoners get kept inside the Fort in the sealed off casemates.
In those small rooms, names of prisoners get still found which got written on the bricks at that time.
During the civil war, many of the generals get kept inside the Fort as prisoners.
The first general to be held in the Fort as a prisoner was Brigadier General James Archer.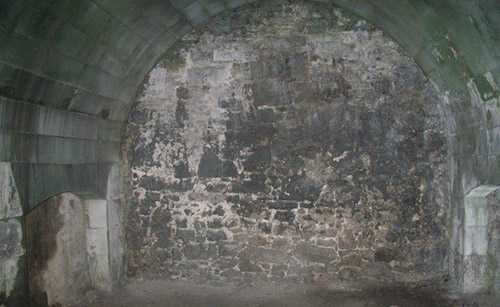 Delaware Fort
In 1947, Delaware acquired the Fort from the U.S. And today; the Fort Delaware surrounds of all of Pea Patch Island which is opposite to Delaware City.
The interior is so cool, the breezing river, and the brick fort is such a comfortable and relaxing visit than spending time in those 90 degrees. It is the right place for all ages and a better option to explore history.
Fort Delaware Prisoners
The Fort got turned to prison after the civil war. Almost 258 prisoners were found to arrive there only in one year.
However, the condition of prisoners inside the Fort was not as bad but also not as such good too.
It has got found that they were fed three meals in a day instead of two.
In the breakfast, they were served a cup of coffee without any sugar and milk along with two small pieces of bread.
For dinner, they had some soup with a bit of beef and two slices of bread. Even it has got found from some official record that prisoners at Fort Delaware received more care packages than any other prison in the country.
As the Fort Delaware get situated in the middle of the Pea Patch Island, so many prisoners were able to escape from the Fort.
Many had crossed the river by carrying a life jacket, and many had swum.
However, it has got found that approximately 33000 prisoners had remained in the Fort, but still, 52 prisoners were able to escape from the Fort from July 1862 to July 1865.
Fort Delaware Pea Patch Island
Fort Delaware is built on Pea Patch Island by the U.S. government in the middle of the Delaware River opposite to Delaware City. It took almost more than ten years to complete the construction.
Pea Patch Island is just like a summer home to nine different species of herons, ibis in the U.S. north of Florida.
It is now a low, marshy island located in New Castle Country facing Delaware City.
On the shores bordering the island, Fort DuPont and Fort Mott got built in modern weapons.
Publicly, the island is approachable by Ferry ride from both the Delaware and New Jersey banks.
The island provides magnificent wetlands, historical features of the state park, and also a stop for migratory birds.
Fort Delaware Museum
The museums in Delaware collect the objects that represent the culture and custom of Delaware. They care for artistic, scientific, cultural, historical events.
Moreover, make a good collection according to their related exhibits for public viewing.
There are many museums found in Delaware like Anna Hazard Museum, Bethel Heritage Museum, Biggs Museum Of American Art, Bridgeville Historical Society Museum, and many more which represent the culture and history of the museum.
Fort Delaware Narrowsburg NY
Fort Delaware, in Narrowsburg, New York is such a place that if you don't even have any interest in history then still also you enjoy this site.
It is a museum that depicts life in the pre-revolutionary war. It was not built to reflect the military installations.
In this museum, a clear depiction of historians and their lives had got explained.
How the historians grew the crop, how they had lived at that time, all get beautifully illustrated by the academic and pleasant staff of the museum.
Fort Delaware Halloween
Fort Delaware was built around 1817 and is a notoriously haunted military fortress.
At this site, many had suffered, and many deaths had occurred at this ill-famed area. The most haunted cities in the Fort is the kitchen.
The staff who had worked at the Fort tells the stories about the kitchen utensils and other tools which have been found moving around the area of the Fort.
These stories sometimes make the visitors scary, but some found it a little bit interesting.
The mess hall is also said to get haunted, and their gets even saw an officer's portrait which is found hanging in the room.
Also, this place is one of the exciting places that generally children preferred to see.
Moreover, there are also some stories about the spirits of prisoners that they are found to roam at night.
So, these were some fantastic sites of Fort Delaware that will amaze you.
Now it has become more interesting to know more about Fort Delaware which we can only know after visiting there. So, let us visit there and have a wonderful experience.
Image Credit
Read Also:
A History of the Teotihuacan Pyramids
Are you looking to book your next trip? Check out the following services we use and love or click the previous link to read more!
Booking To find best hotel deals.
Best International Flight Deals to Book in 2019.
World Nomads to ensure your trip.
Hostelworld to find a budget hostel.
Jetradar book Flight at cheap price.
GetyourGuide Guided Tours.