Sixteen Must Go Reasons to Visit Cocoa Beach, Florida
During a time like this, Cocoa Beach is known for being a popular collegiate Spring Break location.
Spring Break memories connect students of young ages for many decades as some of their most fun our wildest moments.
Regardless if it is spring, summer, fall or winter, Cocoa Beach, Florida, makes a great destination for fun alone, with friends, or with the whole family!
Why should you visit Cocoa Beach, Florida? Cocoa Beach is more than just a typical Spring Break destination for midterm-angsty college students.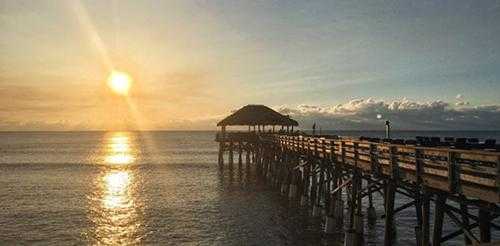 It's a place of expressing your fun side, diverting from repetitive everyday home life, and a source of discovering family fun experiences!
This Space Coast beach town provides entertainment for the whole family during a beach vacation.
Only an hour drive from the main Floridian attraction capital of Orlando, Cocoa Beach also positions itself equidistantly south of comparably attractive Daytona Beach, home of the Daytona 500.
Here are the top sixteen "totally tubular" reasons we came up with to visit Cocoa Beach, Florida:
Visit the Original Ron Jon Surf Shop
The Original Ron Jon Surf Shop is a tourist attraction for beach bums across the globe. The worldwide icon has supplied beach essentials to its customers for over fifty years.
This "one of a kind" surf shop is a souvenir destination for all the people you left behind at home!
Beaches "As Sweet as Cocoa"
Cocoa Beach beaches, with 72 miles of sun-bronzed Atlantic shoreline, are known for their stellar waves.
As you take your family beach day to Jetty Park, professional surfers will horizon the shoreline as they practice surfing throughout the day.
Surfers young and old will willingly give lessons to anyone eager to learn the skill of riding Cocoa Beach's best waves.
Close Proximity to Orlando's Theme Parks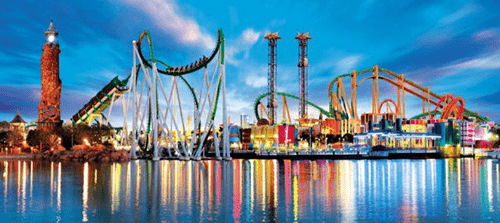 Theme parks such as Orlando's Universal Studios and Disney World are what attract tourists to the state of Florida.
Cocoa Beach's close proximity limits travelers and park visitors a short one hour drive on State Route 528.
This short distance eliminates the hassle of traffic and overpopulation, saving you the stress from lengthy traffic and restaurant reservations.
Great Local Places to Eat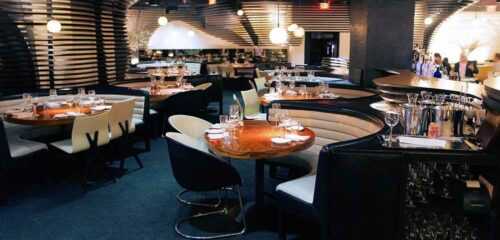 Speaking of those restaurant reservations, Cocoa Beach is home to an amazing feast of food options for the whole family.
Restaurants such as Coconuts on the Beach have great reviews from the local restaurateurs and public, as well as Floridian-inspired cuisine to provide originality to your palate while you dine away from home.
The Long Doggers Restaurant is another Cocoa Beach classic favorite. This surf shack themed eating establishment is known for its signature Hatteras Red Lager brew.
Witness Space X Launches from a Closer Perspective
Despite NASA ending its space shuttle program on August 31, 2011, SpaceX still provides launches from Cape Canaveral for space aficionados to enjoy!
Cocoa Beach provides a close view from the launching site which will wow you as you wish "bon voyage" to the next Elon Musk expedition in space.
Cape Canaveral's Exploration Tower provides a great skyline view of the Space Coast while you witness progress in astrological science take place.
Exploration Tower
The Exploration Tower of Space X provides seven floors of recreational education and astrological learning for parents and children or people of all ages and backgrounds.
The tower's seventh floor features an observation deck for the viewing pleasures of those interested in witnessing a SpaceX rocket launch.
Surfing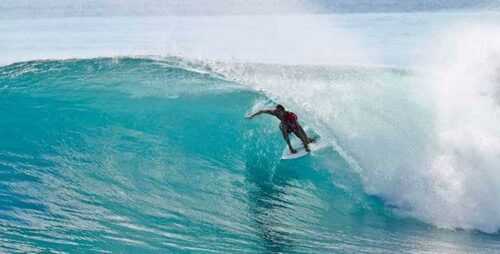 "The East Coast Surf Capital" city of Cocoa Beach, Florida is home to some of the best waves for surfing on the Floridian Atlantic Coast.
Surfers far and wide will migrate to the Space Coast beaches for hours of tide riding entertainment and aquatic exercise from sunrise to sundown.
To avoid overcrowded beaches filled with beginner surfers and tourists, the beaches centering downtown or 2nd street provide a more local feel.
Surf lessons can be provided by a multitude of instructors along the beach. Pre-scheduled appointments may be necessary depending on who you wish to learn from.
Check Also:
Cocoa Beach Pier
Boardwalk shopping throughout the city of Cocoa Beach can be done on the Cocoa Beach Pier.
Locally-owned souvenir shops, restaurants, tourist kiosks, and bars branch for nearly a quarter of a mile off the beach's coast for a great day of spending your paycheck
and enjoying the sights of waves crashing on the rocks below as surfers ride the tide and beachgoers experience quite the summer tan on a great, breezy sunny day at the Space Coast.
Quite the Skater's Paradise
Where there tends to be surfing nearby, skateboarding is just as popular.
All across the country, young adult skaters enthusiastically review the Cocoa Beach Skate Park as "sick" because it's one of their most populated hangout spots to "shred the gnar" in Cocoa Beach during the summer months.
This skateboarding attraction features two bowl-shaped ramps and a half-pipe, with bleachers for the anxious parents or girls looking for a "skater boy" to pick them up on the way home.
Look for Manatees or Other Natural Wildlife
Whether you take a two-hour nature boat cruise by Cocoa Beach Manatee Watch (Wildside Tours) through the lush Banana River and Thousand Islands mangroves to spot manatees or flying exotic birds, you'll be sure to enjoy the sights you see.
Wildlife Tours emphasizes responsible ecotourism and animal and habitat safety as they tour you through the property.
Your boat guides provide a humorous presentation that expands guests' knowledge of the wild flora and fauna of Cocoa Beach. Manatees, dolphins, cranes, herons, and fish can be seen as you ride through the waterways.
If you're lucky, a native pelican, miniature lizard, or another animal might greet you at your feet to welcome you to the city!
Play Mini-Golf with Alligators
Golf-N-Gator allows the opportunity to bring nerves to your putt while live alligators bring new levels to the golf term "water hazard."
This putt play place offers two full courses for your family's competitive side to hit a hole in one.
Seek discomfort with the whole family as you play 18 holes of classic mini-golf around a live alligator habitat! Careful reaching in the water hole for your golf ball, you might end up as the alligators' dinner!
Aerial Views of Cocoa Beach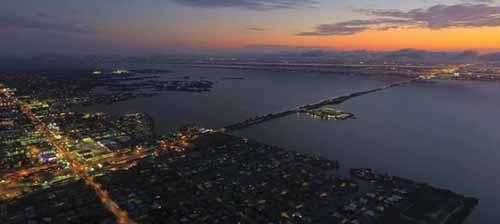 If heights, exciting thrills, and adventure are your style, then Florida Biplanes will take you on a time of your life!
Experience a tour from nearby Merritt Island to Cocoa Beach while seated in an authentic World War 2 era biplane's open cockpit,
or experience a more up to date transportation option by modern helicopter tour and enjoy the scenery of the region from an aerial view of the Space Coast.
Learn the History of Surfing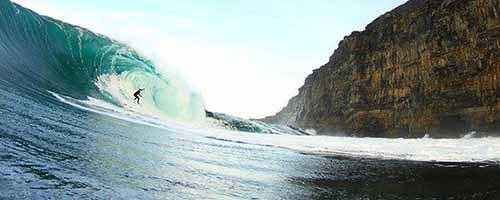 Have you ever wondered about the history or meaning of the surf terms "Cowabunga" or "Kahuna?" The Florida Surf Museum of Cocoa Beach educates its visitors on East Coast Surfing.
Encounter exhibits on Florida's surfing history and culture, the evolution of surfing, the city's greatest local surfers, and the stories that have happened at five legendary local surf spots with an accompanied historic timeline of surfboards.
Learn from the Locals
You can always receive better recommendations of places or activities from locals rather than other tourists.
The townspeople of Cocoa Beach emit a welcoming and friendly atmosphere that makes you feel included upon your arrival.
Their suggestions, reviews, and feedback could possibly allow you to have family fun in a way we have yet to discover!
As the city's everyday visitors and clientele, they will have the best input on where you should spend your time in the Space Coast of Florida.
Look for Bioluminescent Jellyfish at Night
Kayak tours can be just as fun in the dark of the night as they are during the hot summer sunny daytime.
Nocturnal kayak tours allow tourists to witness "glow in the dark" jellyfish light up the coastal shores of Merritt Island as comb jellies surface to the wake of the ocean.
Visitors have the option to paddleboard or kayak throughout the tour of the Banana River Lagoon Nature Preserve with SoBe Surf.
Put your Mind to the Test and Escape!
Escape rooms are a great opportunity for the group to work together and problem-solve their way out of the room.
Escape Cocoa Beach is one of Brevard County's most popular escape room attractions for people young and old! Use your detective skills to piece clues together and free yourselves in less than the hour provided!
The Best "Walks along the Beach"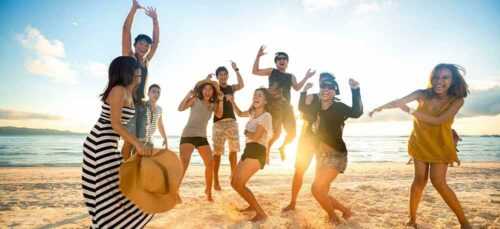 It's recently become comical to add "I enjoy long walks along the beach" to your dating profile.
Well in Cocoa Beach, Florida, you can experience one of the most enjoyable strolls along the coast as you hunt for seashells or grab a drink and bite to eat along the pier at Rikki Tiki Tavern.
Souvenir carts and boardwalk stores along the shore are a great way to give the perfect gift that says, "Wish you were here!"
Related Article: