Best 5 Places to Visit in Italy 2023!
Travellers and tourists agree that Italy is considered as a perfect place to plan for vacations. It has a list of destinations to explore 5 Places to Visit in Italy.
Italy is a famous cuisine, art & crafts, historical sites, beautiful sightseeing towns, and many more. Italy tour can be planned with friends, family, and partners too.
It is perfectly fine to say moving to Italy is the best place to plan for a trip. If you are planning for the journey to this fascinating site, we are here to help you decide where to go.
It is perfectly fine to say Italy is the best place to plan for a trip. In fact, many people are considering moving to Italy, since this country has so many beautiful places and an affordable cost of living.
In the below-mentioned details, we shared 5 places to visit in Italy, where one should go because these sites will be at the top of the ranking in the upcoming year. You can also read Places to Visit in India.
Best Places to Visit in Italy
Rome
Rome is the destination, not to be missed at all when a visit to Italy. It is a well-renowned destination for its cultural and historical places.
In Rome, you will find relics over here from the Roman Empire. Rome is known as the city of Seven Hills. Rome is something magical.
So never miss the opportunity to visit here. The plethora of historical structures is found over there with a brilliant architecture. You can also read Places to Visit in August in India.
Things to do in Rome
Colosseum
St. Peter's Square
St. Peter's Basilica
The Pantheon
Trevi
When to visit Rome?
Tome period between September November is a perfect time period to visit Rome. At this time period, the crowd is fewer, so you can avail of a better experience with Rome.
Florence
Florence is a small town in Italy known for its scenic beauty. Florence is an adorable destination and best for photoshoots.
In Florence, you will find a breathtaking church. It is one of the best places for couples to come for. The Most Haunted Villa of Italy: The Red House (Villa de Vecchi)
The place is well known for its cooking too. In the top 5 places to visit in Italy, it is a fascinating place to visit.
Things to do in Florence
Gallerie Degli Uffizi
Piazza Del Duomo
Galleria Dell's Accademia
Palazzo Vecchio
Cupola Del Brunelleschi
Piazza Della Signoria
Palazzo Pitti
When to visit Florence ?
In between May to September, it is the best time to visit Florence. Open-air, the Italian sunshine, everything is mesmerizing over there in this time period.
Venice
Venice is the must-visit destination in Italy. In the world, there are a few places that look like Venice, but when you explore the place by yourself, you will agree to consider it a must to visit.
In Venice, there is a palpable bustle, which can make the first time visitors feel unique. You can also read Top 10 Places to Visit in Venice.
Venice shows uniqueness and perfect for a relaxing vacation. It is the best place to visit in Italy.
Things to do in Venice
Piazza San Marco
Doge's Palace
Teatro La Fenice
Canal Grande
San Giorgio Maggiore
Peggy Guggenheim Collection
Basilica De Santa Maria Gloriosa Dei Frari
When to Visit?
April, May, September, and October is the best time for the sightseeing of Venice. Cold weather can create a little bit of a problem for sightseeing in Venice. So try to plan in between Mid-May.
Amalfi Coast
Visiting Amalfi Coast will make you feel like; you have found heaven on earth. The coastline has Around 5 million visitors annually.
It is located in the Campania region of Italy. It is a breathtaking destination in Italy, makes individuals spend hours here.
It creates a beautiful scenic view during the early morning and at the time of sunset. You can also read Christ of the Abyss Florida, Key Largo, Italy.
Things to do in Amalfi Coast
Take a visit to the town of Sorrento
Pastel-colored houses in Positano
Town of Amalfi
View of Gorgeous sightseeing from Praiano
Beaches of Maiori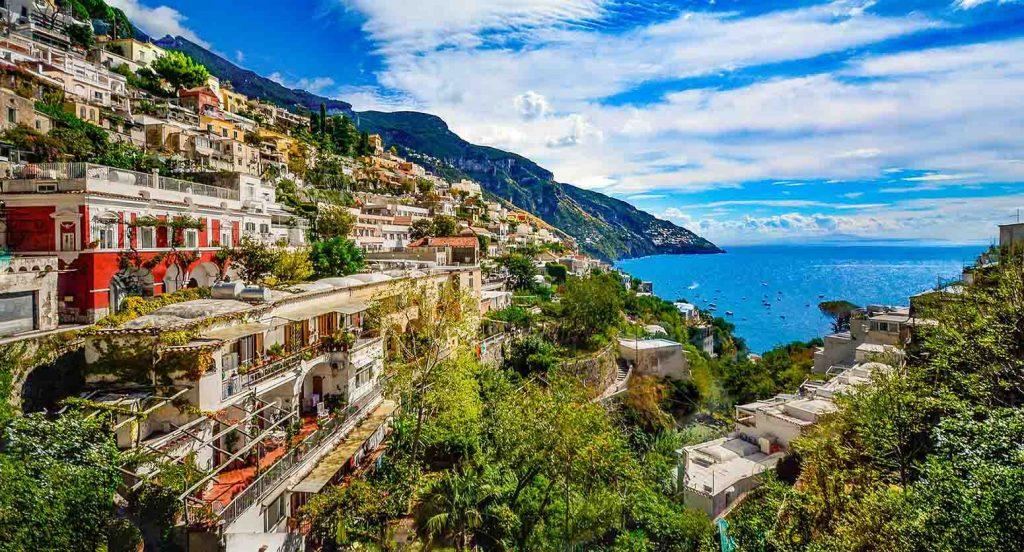 When to Visit Amalfi Coast?
Amalfi Coast is best to visit at the time of April to October. The best time will be May and September to attend. Weather cannot be the right time to visit the place.
In July and August, the coastline receives a heavy crowd, so it is better to plan in May and September. You can also read Where to Travel in North India.
Tuscany
Tuscany is known as the place of romance. If you are looking for any destination in Italy without a crowd, it is the one to come and explore.
It offers spectacular landscapes. Reaching Tuscany is easy from the beautiful city of Florence. You can also read Fontanelle Cemetery in Naples, Italy.
If you are looking for a place to stay for a shorter time period, come here to freshen up your mind within some time. You can look for available Tuscany villas you can rent to unwind and feel the culture of this Italian region.
Things to do in Tuscany
Piazzale Michelangelo
Leaning towers of Pisa
Duomo Di Siena
Galleria Dell'Accademia
Piazza Della Signoria
Duomo – Cattedrale Di Santa Maria Del Fiore
When to Visit Tuscany?
Late September to October and Late April to May is the perfect time to explore Tuscany. The comfortable temperature of the place is perfect for visiting over here.
I hope your Italy will be the most memorable one because of these top-notch 5 places to visit in Italy. Make sure to choose the right weather if you want your trip better for exploring.
Read Also: