Best Luxurious Beach Resorts in Phuket
Luxurious Beach Resorts in Phuket, Words Beaches and Phuket go hand-in-hand! Phuket is the first place that will pop in everyone's minds when they think of a Beach Vacation.
Being Thailand's largest island, it's been showered with dozens of spectacular beaches.
Phuket suits every kind of traveler. From, a lazy beach-bum, a wanderer, a nature lover to an over-enthusiastic adventure seeker.
You could just lay in the sun and choose to get tanned or strap on your wanderer's boots or put on your adventurer's goggles and get going!
The cherry on top being, Phuket has some of the World's Best Luxurious Resorts lining its beautiful beaches.
We have mentioned some of the most famous Phuket beach resorts in this article. You are just a click away from having a luxurious holiday!
1. Trisara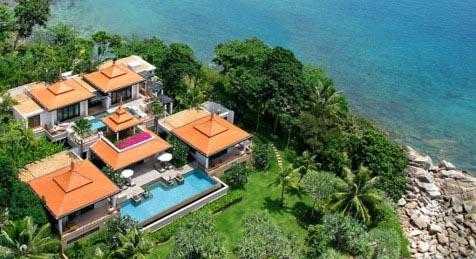 The garden in the third heaven! Phuket's most flamboyant private pool villa resort tucked cozily amidst coconut and pine trees definitely tops the list of "Best Resorts in Phuket" list!
Just 20 min from the airport, located in the north-west region of Phuket, it boasts of a private beach, fully equipped gym and spa, great restaurants, and even rooms as enormous as having 6 – 7 bedrooms for the entire family to live in the lap of luxury.
It has been listed in some of the most prestigious magazines like Forbes, The Daily Mail, The Gallivanter's Guide, The Telegraph, The Business Times and many more.
This luxury resort in Phuket has been deemed as being a perfect luxury retreat and also one of the best honeymoon stays.
2. The Surin, Phuket
Luxurious Beach Resorts in Phuket, As soon as you think of "Phuket Beach Resorts", The Surin pops into the mind.
Spreading across the serene Pansea Beach and nestled in its plush groves, The Surin is the perfect pit-stop for those seeking quietness, and want to spend a relaxing vacation.
It boasts of over 100 opulent and spacious beachfront suites and cottages. Surin has evolved over the decade, from being established in 1982 to date.
It was called, The Pansea itself. Later, during the period between 1995 to 2011, it was renovated by a renowned architect from Paris and was called the Chedai. Post-2011, post the famous American architect's re-designing, it came to be called The Surin!
Purposefully built with no escalators or elevators, guests enjoy its beauty by using its creatively built flight of stairs. It has been continuously bagging the World's Luxury Hotel Awards for four years!
3. Sri Panwa Phuket Luxury Pool Villa Hotel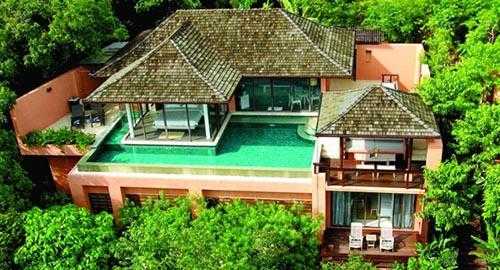 This lavish beach resort is perched on Cape Panwa, on the south-eastern tip of Phuket, it occupies the whole peninsula of the Panwa region.
It oozes calmness and luxury on a grand scale. It's about 40 – 60 meters above sea-level. The villas offer panoramic views.
Some of them are also specially designed for the guests to witness Sunset and Sunrise from within the villa with an uninterrupted ocean view of 300 degrees.
It also has a few popular awards under its belt. Like, the best roof-top bar in the world (2016 and 2017), best overseas luxury resorts 2017 and many more.
This is supposed to be one among the top romantic places to stay in, because of its infinite pool elegantly wrapped around its glass bedrooms. This definitely scores high marks on the list of the Best Luxury Resorts in Phuket.
Check Best Resorts in Rajasthan:
4. The Naka Island, a Luxury Collection Resort & Spa, Phuket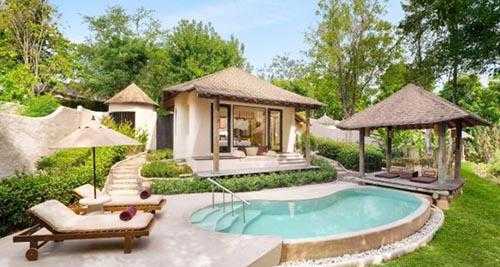 Luxurious Beach Resorts in Phuket, It is an exclusive boutique beach resort on the Naka Yai Island, located off Phuket's coast.
Being only 25 minutes from Phuket International Airport, it's accessible only by private speedboat making it a very appealing and hot selling sea-shore resort property.
There are 80 guest rooms and villas with superior room amenities and fabulous spa facilities and hence paving way for it to be known as one of the Best Luxury Resorts in Phuket.
The guests have access to multiple outdoor games and activities which helps them to be occupied as well. It's one of the best choices for a destination wedding, amidst greenery and grandeur.
5. Anantara Layan Phuket Resort
Luxurious Beach Resorts in Phuket, A 2-minute walk from Layan Beach, with green hills looking down upon the lashing waves of the sparkling Andaman Ocean.
Living up to the title of "Best Resorts in Phuket", it has been constructed uniquely. It also houses a dainty Chapel. Hence making this a favorite destination-wedding choice!
This property is a 30-minute drive from Phuket Town and a 35-minute drive from Patong Beach. The Phuket Airport is only 13.4 km away from this wonderful beach retreat.
With 30 suites, 47 private pool villas, and 15 pool residences, one cannot ask for more suitable place to unwind. They have also been featured in GQ magazine, Elle, Travel Leisure magazine, Elite Traveller, etc.
6. Amanpuri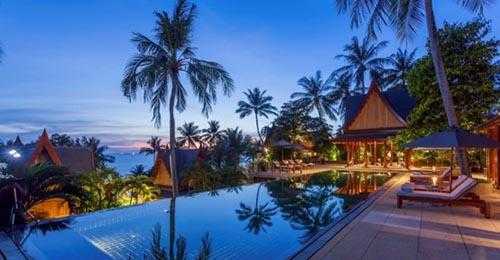 Luxurious Beach Resorts in Phuket, There is no better way to express this luxury resort, other than saying it's a "Palace of Peace", which is its literal translation as well!
Amanpuri is situated on Phuket's west coast, on the headland. Glamorous dining, open onto the central swimming pool, from which a stone stairway descends to a secluded white-sand beach.
This is a wellness retreat that has spread its wings over 22 countries with 40 odd resorts. The therapists there initially run an assessment and see which program is the best fit for its guests.
They offer a range of programs from detox and cleansing, weight management and transformation, or mindfulness and stress management.
Health programs in luxurious settings inscribing that place's cultures and traditions; a great way to spend your vacation at one of the best resorts in Phuket.
7. Amari, Phuket
Luxurious Beach Resorts in Phuket, Hop-skip and jump from Patong Beach and you will reach this magnum resort.
It has two pristine pools, 380 sparling guest rooms and suites, secluded beach, Breeze Spa, La Gritta Italian Restaurant, and creative meeting spaces.
This Phuket beach resort is 55 min from the international airport. It has some of the world's most famous restaurants which are renowned for its sea-views and Italian cuisines.
It has a great collection of Wine. This is a place that is worthy of the multiple snooze buttons!
8. The Nai Harn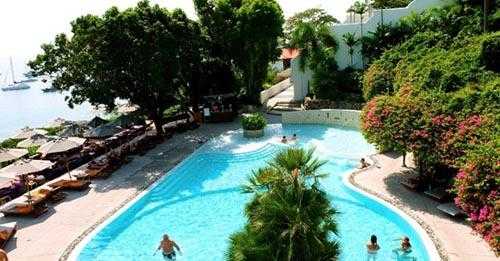 Not only a serene sea view, but you can also enjoy a spectacular Mountain View! Just relax on the beachside and services will be delivered to you.
U could have your own cuisine be prepared and be served to you on the beach. You can also have barbeques prepared on your private terrace.
Get yourself luxurious transport and live up your glamorous vacation in style!
9. Santhiya Phuket Natai Resort & Spa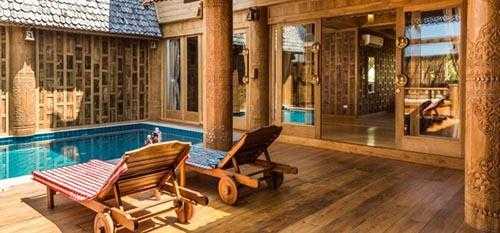 The merger of Thailand's loaded heritage and natural splendor can be seen in this magnificent beach resort of Phuket situated along the Natai Beach. This destination is one of the less trodden paths in Thailand's trial.
Just 15 min from the Phuket International airport and spread across the western coast amidst the rich neighborhood which includes a few exclusive boutique star beach resorts.
This resort consists of over 100 rooms with a private pool in each of them making them one among the best luxury resorts in Phuket.
The different hues of blues, from the sea, the pool to the open skies, all at once; is a treat to experience!
10. Banyan Tree, Phuket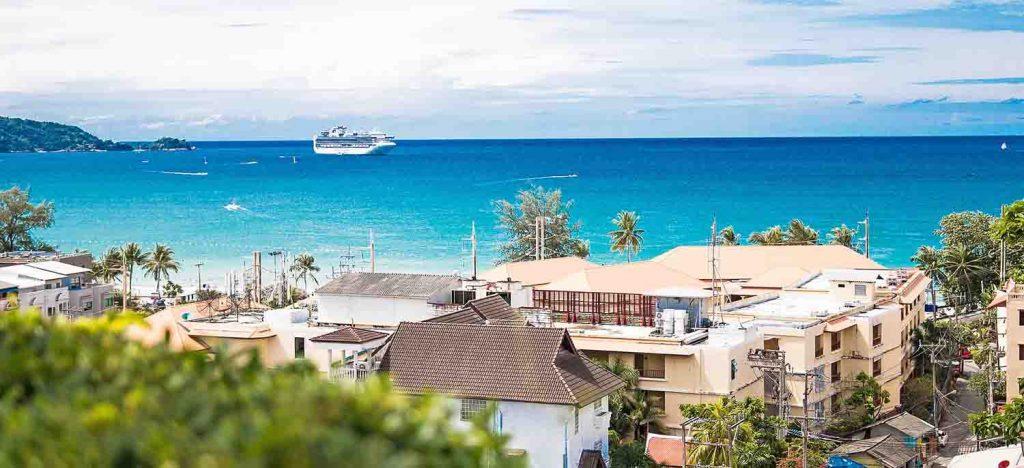 Luxurious Beach Resorts in Phuket, A DoublePool Villa concept, accentuating your idea of a luxurious holiday.
With two pools and 24*7 personal villa hosts, this luxury beach resort redefines the scale of luxury-living!
This set comes with an establishment of 6 renowned restaurants, 2 bars, some cheesy destination dining, in-villa private dining and many more such arrangements.
Nature in itself is a therapeutic experience. Adding flavor to it are their trained masseuses giving you some rejuvenating spa and massage treatments.
Who doesn't love an extravagant vacation! Book Phuket beach resorts and enjoy your much-awaited vacation in Thailand with Dimaak Tours.
Just let us know the places you'd love to visit in Thailand and leave all things to us. We are here to make your vacation a memorable one!
Related Article: