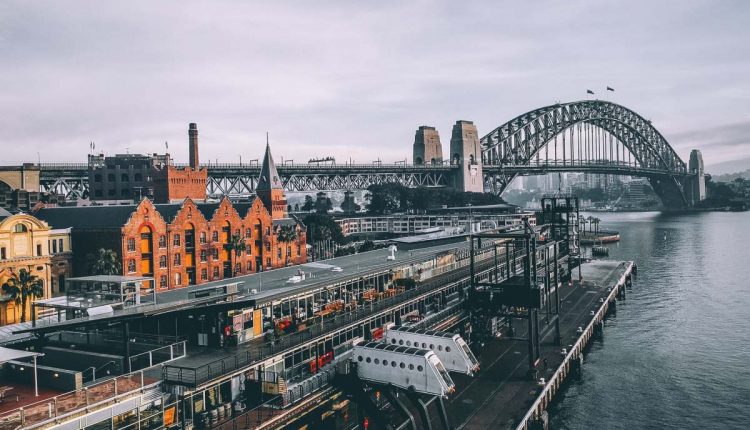 Australian Road Trip Adventure from Melbourne
This awesome Victorian campervan holiday will delight the whole family and features some of the best landscapes Australia has to offer.
Each day of your journey will provide new and diverse sceneries, from the rugged beauty of the Snowy Mountains, via historic inland mining settlements, through ancient forests, to magnificent coastal towns.
This itinerary can be done in as little as 10 days, but to get the most out of your holiday, and to enjoy a relaxing pace, 14+ days are recommended.
Melbourne to Wilsons Promontory
210 kilometres (approximately 2 hours 45 minutes)
Wilsons Promontory National Park is both a land and marine sanctuary, with just as much natural beauty and wildlife found within the surrounding ocean waters.
Protecting an ecosystem fit to rival the Great Barrier Reef, the underwater environment houses sea dragons, huge schools of assorted fish species, and an array of vivid corals and colourful sponges, putting on a wonderful show for divers and snorkellers.
For the less avid water fans, the encompassing islands are colonised by fur seals and little penguins. Hop aboard a day cruise and experience this pristine piece of nature, gifted with stunning rocky islands and uncultivated wilderness.
The rugged granite mountains of Wilsons Promontory are also rich with native wildlife, there is an abundance of emus, kangaroos and wombats, so be sure to drive cautiously. Marvel at the various panoramic sceneries as you explore vibrant beaches, trek through bushland and visit the nearby Light-station.
In the months outside of summer, darker evenings make for ideal stargazing conditions; park your motorhome away from campground lights and you might even be able to witness the Southern Aurora Lights from here.  
May to October is also the season for migrating whales, so bring your binoculars, some patience, and spot them from Glennie Lookout or Pillar Point, located on the coastline of Wilsons Promontory.
Lakes Entrance
 272 kilometres (approximately 3 hours 30 minutes)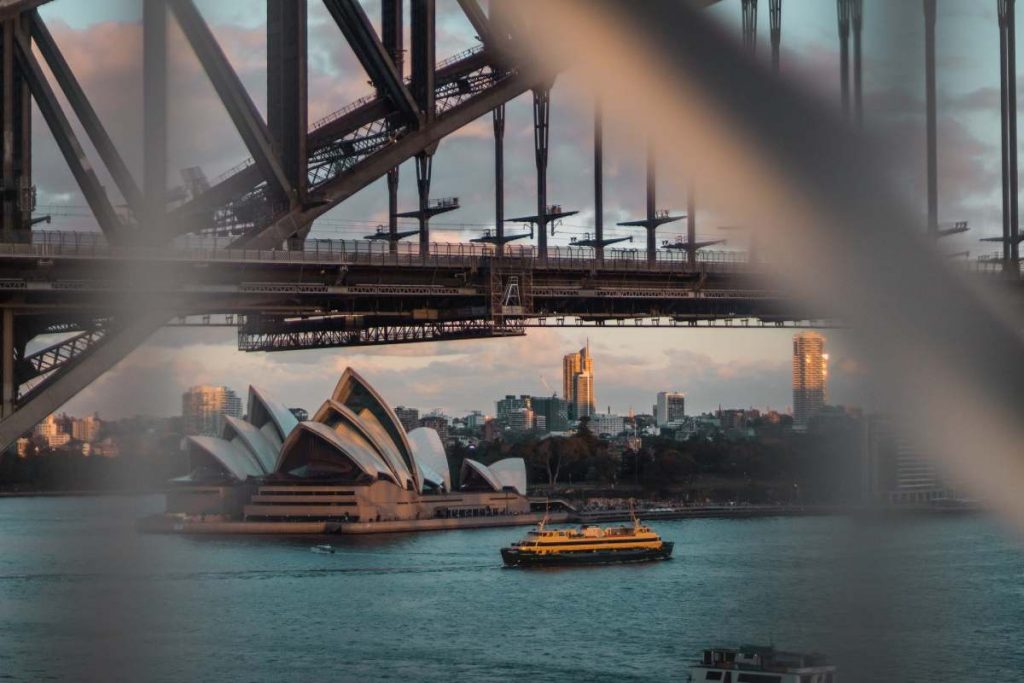 This charming town has plenty to offer to visitors, especially those who love the water.  Located where Gippsland Lakes meets the Southern Ocean, Lakes Entrance sits on the eastern edge of Ninety Mile Beach.
It is home to beautiful swimming beaches and provides an abundance of water sport opportunities on their sparkling lakes.
Stretch your legs after the drive here with a stroll along The Entrance Walk, a gorgeous coastal bush trail where you will no doubt spot some assorted wildlife – such as the seals and dolphins that like to frolic nearby.
For the food and wine enthusiasts, you won't want to miss a trip to the Wyanga Park Winery for some lunch and wine sampling. There is also an abundance of waterfront restaurants and bars conveniently located on the esplanade, making it a perfect spot to relax and unwind.
There are many campground options surrounding the lakes and coastline, so you will be spoilt for choice.
Snowy River National Park
72 kilometres (approximately 1 hour 10 minutes)
Driving to the Snowy River National Park will feel worlds away from the coastal region you are coming from. This majestic section of nature showcases soaring gorges, cascading waterfalls, rugged bushland and stunning river landscapes.
The Little River Gorge Walk is a photographer's delight, this short, steep trail leads you to a birds-eye view of a deep gorge, sculpted into the volcanic rock 600 metres below.
On the Raymond Creek Falls Walk, explore the remote forest wilderness on the way to a breath-taking waterfall, then watch on as it cascades 20 metres down, into the crystal-clear pool beneath.
If travelling in summer months, you will be treated to a wonderland of wildflower displays, and many great places to cool off, thanks to the numerous pristine rock pools.
Bright
271 kilometres (approximately 4 hours)
Surrounded by the Australian Alps, Bright is splendid in every season, with a range of indoor and outdoor activities to suit all tastes.
The European trees that were introduced here in the 1800s give the town an old-world charm, and create a spectacular blaze of colours in the Autumn and Spring.
There are plenty of swimming holes to enjoy, such as Tronah Dredge Hole, Lake Buffalo or the FREE Bright Splash Park and River Pool, which is also a great picnic area and playground.
Less than 10-minutes out of town is the Ringer Reef Winery and Cellar Door establishment, where you can book a table and taste their unique hand-made wines. If spirits are more to your liking, why not visit the Reed and Co Distillery to taste test their popular Gin.
Bright have a range of local markets, such as the "Make it Bake it Grow it Market", so check the calendar when you visit to enjoy some local fresh produce, hand-made jams & preserves, jewellery, hand-made crafts and more.
Echuca
238 kilometres (approximately 2 hours 50 minutes)
Nestled on the Victorian side of the Murray River, the quaint Echuca settlement is renowned for the old-fashioned paddle steamer ferries that cruise up and down the river. The trip to Echuca wouldn't be complete without at least having a one-hour paddle-steamer experience, which run here daily.
The Great Aussie Beer Shed is a dedication to everything beer related, including heritage vehicles, war memorabilia, poker machines and so much more. Enjoy the hospitality from the lovely owners and spend some time exploring this quirky beer museum.
If vintage cars of a bygone era pique your interest, then the National Holden Motor Museum will be on your must-do list. There is a wonderful collection of vehicles and artefacts to take you on a trip down memory lane.
Bendigo
91 kilometres (approximately 1 hour 15 minutes)
Steeped in gold-rush history, you will love exploring Bendigo's contrasts between its modern arts, food and wine scene, against the intriguing museums and heritage architecture.
Gain insight into the gold-rush boom at Central Deborah Gold Mine. Provided with a hard hat and a head-light, explore the Bendigo underground and experience the conditions a miner worked under.
View art that dates back to the mid-1800s through to modern day, at the Bendigo Art Gallery. Exhibits include paintings and sculptures from international and Australian artists, and while in the area, its worth browsing some of the nearby antique stores too.
Ballarat
119 kilometres (approximately 1 hour 40 minutes)
Ballarat is Victoria's largest inland city, and is another region that has a rich mining history. After having experienced the depths of a mine in Bendigo, here in Ballarat you can try your hand at panning for gold at Sovereign Hill, where if you find it, you can keep it!
Enjoy the fascinating assortment of Australian art at the oldest regional Art Gallery, or see a performance at Her Majesty's Theatre, operating since 1875.
With its celebrated wineries and sensational restaurant scene, Ballarat is a well-known destination for food and wine enthusiasts. Relax and refuel after a day's exploring at one of the many popular eateries, cafes and breweries in town.
Great Otway National Park
181 kilometres (approximately 2 hours 30 minutes)
The stunning temperate rainforest of the Great Otway National Park is a wonderful place to experience some of the best features of the Victorian coastal hinterland. Within its borders you will see an abundance of natural wonders, from picturesque waterfalls to huge ancient trees, and a variety wildlife.
Koalas are abundant in the park, so remember to look up and see if you can spot them. You may need to be luckier to see a platypus, but its possible, as plenty of these one-of-a-kind marsupials live amid the muddy banks here.
Other animals that find sanctuary here includes echidnas, wallabies, kangaroos and a massive variety of bird species, which soundtrack your visit to this stunning piece of nature.
Go for a wander across the National Parks huge steel walkway, built 30 metres above the canopy and be immersed in the lush forest greenery.
If you didn't get the chance to see as much of the native wildlife as you wanted, visit the nearby Wildlife Wonders sanctuary, for a guaranteed encounter with many of the Otways more elusive Australian animals.
Drive back to Melbourne
220 kilometres (approximately 3 hour 40 minutes)
The coastal route back to Melbourne will take you via many scenic seaside towns, such as Torquay, at the eastern end of the iconic https://www.australia.com/en/places/melbourne-and-surrounds/guide-to-the-great-ocean-road.htmlGreat Ocean Road drive.
If you have time, you may wish to spend a couple of days here enjoying the famous beaches like Jan Juc or Bells Beach, birthplace to surf brands like Quicksilver and Rip Curl. The Australian National Surfing Museum is also located in Torquay town, exhibiting a display of surf memorabilia.
If you don't have the extra days up your sleeve, then stop in for lunch at one of the many delicious bakeries, cafes, restaurants or pubs, before you continue onto the last leg of your drive to Melbourne.
Campervan Hire
Why a campervan holiday in Victoria? With such large distances to cover, and no way of knowing exactly which places will be your favourite until you get there, a Melbourne campervan hire allows you freedom and flexibility.
It removes the need for hotel reservations, because your self-contained campervan or motorhome provides transport, accommodation and amenities, all-in-one.
For a convenient way to search for campgrounds during your road trip from Melbourne, download the free smartphone app "Discovery Roadtrip". This useful app supports you in searching for paid and/or free camp sites, and also pinpoints nearby attractions and restaurants on your self-drive journey through Australia.