Smart Tips To Beat The Packing Anxiety and Travel Like A Pro
Traveling is all fun and games until you get to the real part.
That is, packing!
This is the main part because nothing can go well until you have mastered the art of keeping everything intact in your suitcase.
So, if you are someone dealing with packing anxiety, we have brought you some practical tips that will cut down your burden by half.
Therefore, don't waste any more time and pick a destination you want to travel to, and read these tips to make the most out of your tour without any worry!
1. Read About Your Destination's Requirements
The number one solution to beating the packing anxiety and having the best holiday vacation is to reach the root of the problem.
That is, knowing exactly what you can pick and what you can't., which can only happen when you read out all the entry requirements and other essentials for your tourist destination.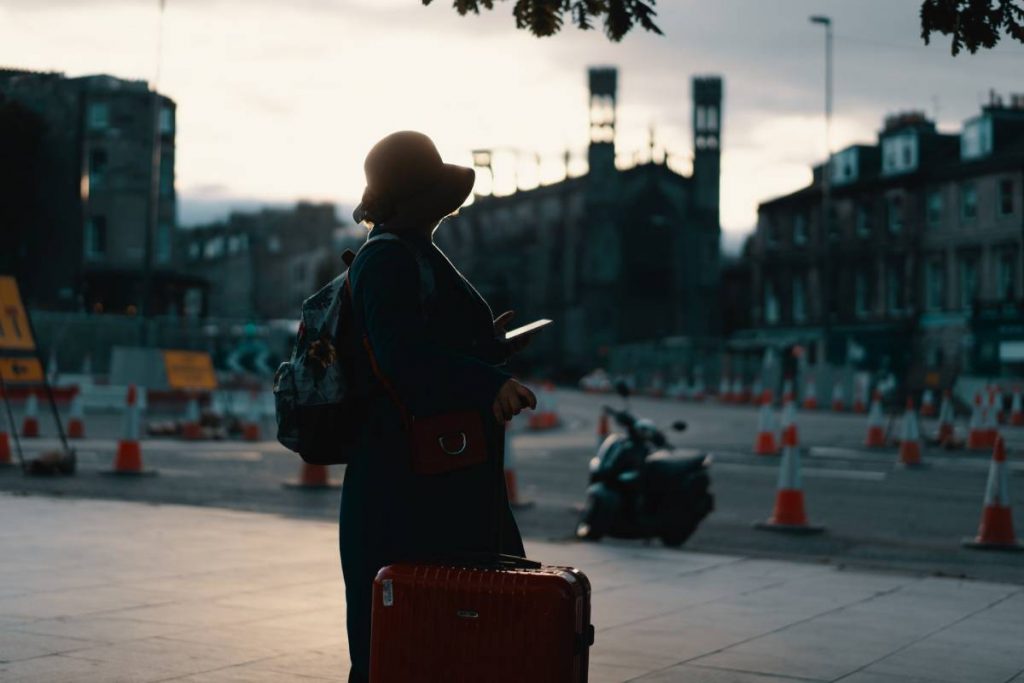 By doing this, you will get a holistic idea of what will benefit you on your soulful trip and will turn out to be utter stress.
Moreover, don't forget to do an in-depth study of the weather conditions.
This is because, after all, you won't like it at all when you have picked all the jackets and sweaters, but the weather demands you to wear relatively airy and summery clothes like t-shirts, maxi dresses, etc.
2. Start Packing Early
Have you ever noticed the root cause of your anxiety?
Well, at some points, it can be because of the sudden pressure a task exerts upon you.
By this, we mean that sometimes you face packing anxiety because you started it too late, especially when the time to catch your flight has already inched closer.
It is the same as booking your tickets for the flight. When you do it late, you almost get your tickets by luck, or you have to wait for another right time.
Therefore, the best solution is to start packing as early as possible. This will give you enough time to look into if you are picking the right essentials for yourself or not instead of hurriedly thrashing everything in the suitcase.
3. Stay Organized
Staying organized is all it takes to stay sane and enjoy the most out of your soulful trip.
Yes, you read that right!
So, how do you think that your organization skills won't help you beat the packing anxiety like a pro?
For this, start with making a list of everything that's been going on in your mind right now.
After that, divide everything into different sections or groupings. This is because, merely jotting down all the points won't help you, especially if you have a long list to follow.
This is where grouping all the points will help you.
Next, start your packing process one step at one time. And as you keep completing tasks one after the other, make sure to tick the box and remind yourself that you don't have to worry about it anymore!
4. Pick Multipurpose Essentials
Now, you might have been wondering if it is all it takes to beat the packing anxiety? Like, staying organized and starting early?
Well, the answer is, no because these are the essential parts of the whole process and not the ultimate steps.
Therefore, our next step is to pick multipurpose essentials that are going to weigh less and make your travel as smart it can get.
For example, picking a flex bag for daily use that can easily hold your essentials is a way better option than carrying a ton of fancy bags.
Similarly, the same trick should go for your clothing. Like, pick pieces that you can easily mix, match, and layer without compromising your fashion looks.
5. Take Care Of Your House As Well
Lastly, just like you want to travel cheaper, prepare your home for travel while dealing with packing anxiety.
This is because we hear almost every other person concerned about what would happen when you leave your home alone for too long?
So, to avoid such a situation, ensure all the locks of your home or apartment work well to keep up with its security.
After this, if you know someone really close to who you can trust with anything, leave them one key in case of any emergency.
Plus, don't forget to make sure the electricity and gas functioning is doing well and there is no such thing to worry about.
Bottom Line:
Do you face packing anxiety every time you are supposed to travel around?
How do you like to deal with it smartly?
Moreover, how much do you think the tips listed above have turned out to be helpful for you?
Be the first one to drop your valuable suggestions and ideas in the comments section below and let us know how we can keep improving ourselves.