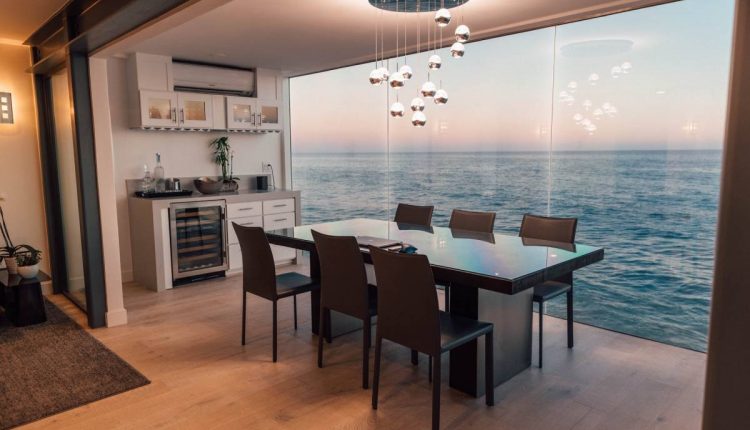 7 Interior Design Tips for Making Your Space Look Bigger
With the expensive houses in the market today, most people prefer having a much smaller space than a large and spacious place where they can build bigger homes.
The good thing is that there are some tricks and hacks to make your living space look a little bit bigger and spacious at the same time. These smart tips will make your home feel more relaxing.
The simple key to making this trick happen revolves around creative and appropriate interior design concepts.
From choosing the most suitable furniture and wallpaper to opting for the high ceiling design like in a barndominium interior, we will give you some tips from designers. They have collected these hacks over the years of their expertise.
1. Choose the Appropriate Furniture
The secret to making your place a little bigger is simply creating an illusion of openness and proper traffic management. In that case, choosing a piece of the appropriate furniture for your home must not be neglected.
To do this, try picking up minimalistic designed furniture exceptionally made for simplicity and space-saving quality. And to make some more sense of roominess in your place, try to leave a little breathing space between the sides of your furniture and walls.
2. Opt for a High Ceiling Design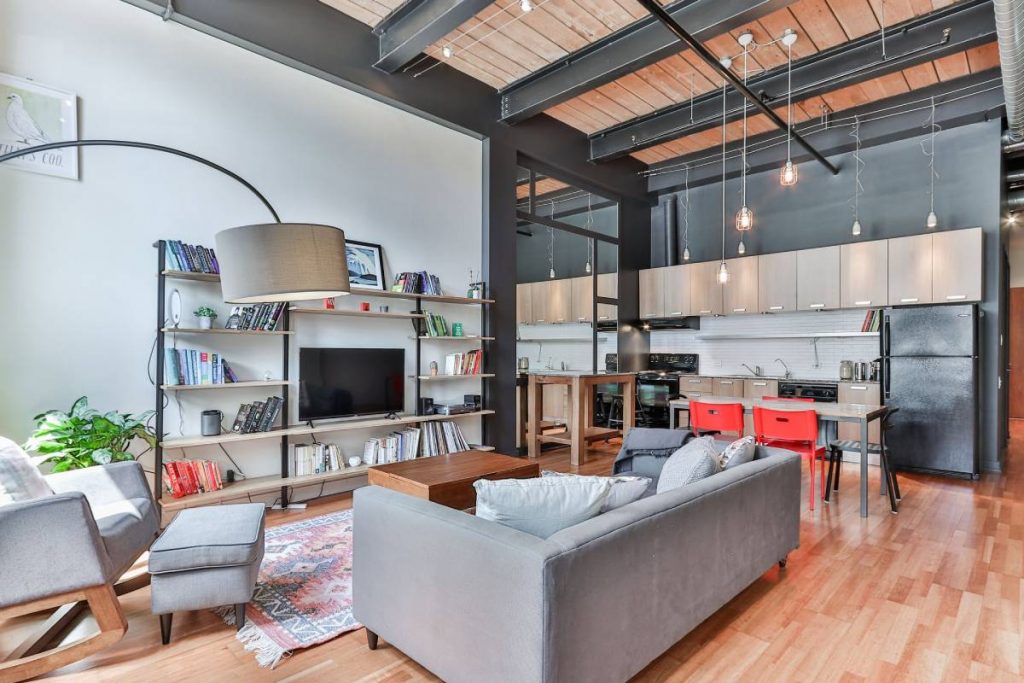 Like a barndominium interior, high ceiling houses can make your space look bigger and open without drastic changes. Did you know why high-end houses usually have a design like this? It is merely because of the effects that high ceiling houses can give.
It gives extra space above your head and creates an open and airy feel inside your place. Furthermore, it increases the light in your room, making it brighter and more spacious compared to normal ceiling height.
3. A Lighter Shade of Paint Colors is a Must
As a general rule in interior design, colors play a big role in setting up the mood and looks of your place. Always remember that light paint colors make a particular room look bigger and brighter and thus making it more spacious than it seems.
Lighter colors help maximize the natural light effects easily compared to darker hues that make spaces look smaller as it tends to absorb the light by the way it looks.
4. Feel the Magic of the Mirrors
Have you seen a house decorated with a mirror? If yes, you might think mirrors are just part of interior design to make a place look good. But more than that, the mirror plays a special role in making the place look roomier.
One thing is that it reflects natural light to the space, and the second is that they reflect the view of the person who is looking. It sort of tricks them into having a sense of extra space inside the room.
5. Restraint Decors
Remember that there is beauty in simplicity. So try to restrain yourself from endless decorative items you want to buy in your favorite decor shop. In small places such as your new place, home decor must be properly selected to avoid unnecessary details in your room.
It may only make your space untidy and disproportionate as well. Carefully choose the items you want to display. These must perfectly suit the furniture, paint colors, and theme you want to portray in your simple space.
6. Invest in Good Storage
Finding or investing in good storage will be an immediate lifesaver for people wanting to make their place a little bit bigger.
Putting things in their proper places would make a big difference to save space in your room and eliminate clutter to make your house spacious and organized.
There are also cool ideas for storage that you can utilize, such as wall-hung cabinets to save space, give extra storage, and serve as décor, too.
7. Consistency in the Flooring
Yes, your floor can make a big difference whenever you want to make your room or space a much more spacious place. And to make this thing happen, flooring design must be constant.
Consistent flooring design in your whole house will make your space look connected and organized rather than divided into different parts.
Also, choosing lighter hues for the flooring can give an illusion of a much wider and cozy space that you want to stay on.
Final Thoughts
When we are outfitting small spaces, we need to give attention to every small detail to achieve our goal. Tricking our eyes to make our tiny place look bigger might be challenging for many of us.
But with the 7 expert tips that we shared above, we do hope that every one of us can now have the best ideas to make our place look newer, orderly, and most of all, spacious.
Check out storage solutions and furniture pieces at Storables.com to provide your home with more space.