In this fast-paced tech-savvy era, owning devices that make your lives a hundred times easier has become necessary. One such little bugger is a BT Calling Smartwatch.
Now, unless you have been living under a rock, we are sure you know the multiple benefits of a smartwatch in a small device. It enhances your life in numerous ways.
Whether it is your daily physical activity, health specifications like heart rate, sleep, blood oxygen levels or notifications from your phone, these little devices pack a total punch.
One of our favourite features in a modern-day smartwatch is its Bluetooth calling. Easily make and receive phone calls with the best BT calling smartwatch without a second glance at their phone.
When getting a call, you must tap the watch's screen to answer it using the built-in speaker and microphone. You can have the best hands-free call thanks to the best Bluetooth calling smartwatch. When you receive a call while driving, putting on the earpiece can be a nuisance.
However, with the best BT calling smartwatch, you can answer critical calls by tapping it and speaking into it. Check out these smartwatches for a pleasant and safe drive if you're shopping for one.
Reflex Vox 2.0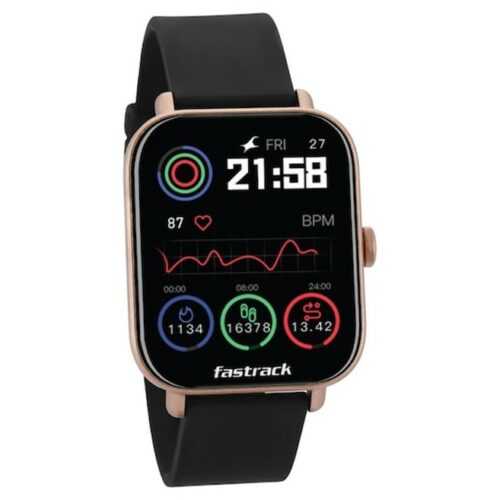 The latest addition to the list of 'best BT calling smartwatches', the little gadget packs a punch in terms of features and looks.
Besides basic features like an activity tracker, heart rate monitor, sleep tracking, and stress monitoring, the watch also allows the wearer to make and receive phone calls, amongst other things.
So, whether you are sweating it out at the gym or driving around with your friends, you no longer need to reach for your phone.
Reflex Play Plus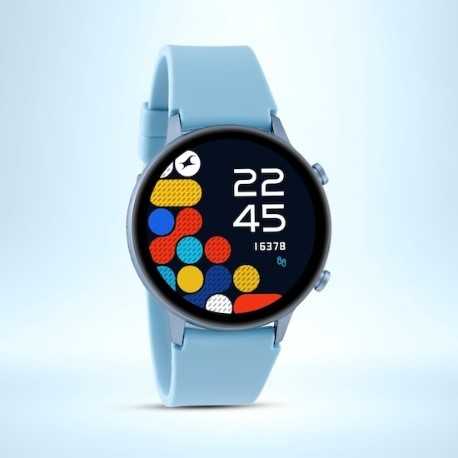 One of a kind describes the Reflex Play Plus. It is a professional made only for you. The 1.3" AMOLED display's dynamic watch faces are beautiful to look at. Some of its primary features are a period tracker, blood pressure monitoring, and 24-hour heart rate monitoring.
Additionally, it contains an SPO2 monitor to track your oxygen saturation. With this BT Calling Smartwatch, you can quickly answer calls, get notifications, manage music, get weather warnings, and do much more.
This watch also has several sports modes and built-in games, so the features don't end here. This watch also has breathing workouts.
Reflex Hello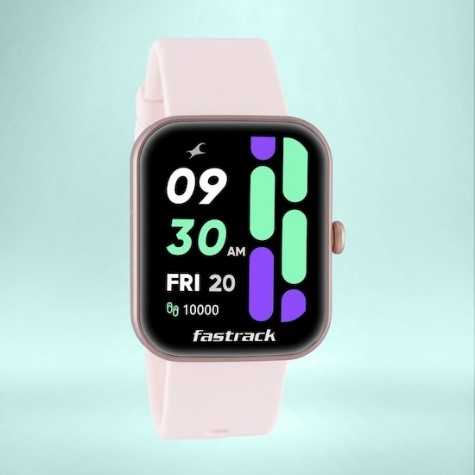 A blood pressure sensor and an AI voice assistant are both included in this timepiece. This BT Calling Smartwatch lets you obtain anything you desire.
Play a quiz, order food, hire a cab, take calls while driving, and more. Reflex Hello includes a 1.69-inch HD display, a 24-hour heart rate monitor, and more than 100 watch faces.
With an integrated SPO2 tracker, this watch allows you to monitor your oxygen saturation. It boasts a gorgeous crystal display and is water-resistant to give you a luxurious experience. This watch has a five-day battery life when used commonly.
The main reason people appreciate the Bluetooth smartwatch calling feature is the ability to respond rapidly and attend calls. No more fumbling around your pockets while driving or looking for your vast smartphone in a confined space.
Put an end to trying to get your earpiece to fit. Instead, you can speak immediately by tapping your smartwatch's screen. Your experience might be unforgettable if you have a BT Calling Smartwatch from a reputable company like Titan, Fastrack, or Sonata.
After all, not many individuals can claim to wear such a fantastic device on their wrist that enables them to interact with the outside world utilising high-quality audio and a microphone.
Also Read:
7 Interesting Things to Know About the Royal Oak Watches
Top 8 Popular Watches Made by Michael Kors