The Best Beaches In Da Nang
Best Beaches In Da Nang If you are thinking of a choice destination for a vacation, a quick getaway to clear your head, a honeymoon or that special anniversary trip to renew your marriage vows as well as rekindle your love affair or just to explore the attractions of Vietnam then look no further than Da Nang.
Da Nang is regarded as the Fourth largest city based on the landmass and is situated on the Eastern sea coast between Hanoi and Ho Chi Minh. It is a first-class municipality and the third-largest city based on the population size.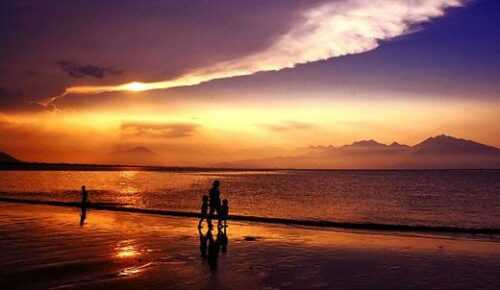 Da Nang is known for its impressive landscape which houses the marble mountain and the San Tra peninsula, tourist points, wildlife havens, unique culture filled with artifacts that can be enjoyed in its museum (museum of Cham sculpture).
Da Nang also has a coastal line of about 30 kilometers, known for it's relatively calm, cool waters and also popular for fishing. Water-skiing, diving, and yachting are also part of the interesting tourist activities that can be engaged in, and this can only mean one thing. Beaches!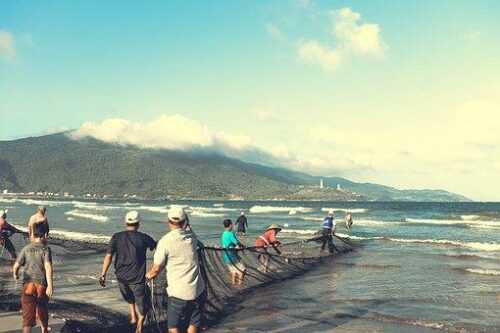 Da Nang has an interesting array of beaches thanks to its impressive coastlines which makes swimming an inevitable and indispensable activity.
The Da Nang beaches are great tourist attraction where you can have a one of a kind experience in its blue waters as well as joining in on water sports and games.
In this post, I will be giving you a rundown of exciting beaches in Da Nang you ought to visit on your trip as well as some fun facts. Stay glued!
My Khe Beach
Best Beaches In Da Nang This beach is arguably the best in Vietnam and with good reason. My Khe Beach was voted by Forbes as one of the most attractive beaches in the world and this can be easily seen as the unique selling point of the beach is its fine white sand and its blue water.
The beach is further beautified by a poplar forest close to the bank thereby blessing the environment with an awesome landscape. The blue water is a testament to it been more environment-friendly as pollution is not one of its problems.
The best time to visit is the summer between May and October when the rain is at its minimum.
Another selling point of My Khe Beach is its proximity to the city. The boom it as experienced as seen a spike in the number of hotels, beach houses and leisure resorts available in the area such as the Holiday Beach Da Nang Hotel, Pullman DaNang Beach resort among a host of others.
Seafood restaurants aren't lacking as they offer a good range of seafood ranging from crabs, lobsters, shrimps and a lot more. Fish Dance Cafe wouldn't be a bad place for starters.
Its conglomerate of nature gives it unique tranquility that is hardly rivaled by any beach in the world. This beach is also known as a popular sea for fishermen to make a livelihood and is up there among "fishing spots".
Free Tip: To enjoy all this beach has got to offer it is advisable to avoid the festive period.
Non-Nuoc Beach
Best Beaches In Da Nang It must be said that the unique landscape of Da Nang gives it beaches the unique topographical edge over that of other nations.
The Non-Nuoc Beach is located at the foot of the marble mountain thereby automatically making it an immaculate and primeval destination.
With a smaller coastline than that of my Khe Beach tourists can be guaranteed more seclusion and tranquility here with the pine tree forest of the marble mountain in full view.
It is characterized by blue water, soft white sand, mild waves and a beautiful view of the sun rising and setting in all its beauty and glory. The beach also has high-end hotels and resort to accommodate tourists.
You could try out the Hyatt Regency Da Nang Resort and Spa, it offers beautiful ambiance and great proximity to the Beach.
Asides the regular fun things on the beach, a tour to the marble mountain would be very exhilarating to see some ancient artifacts and the stone craft villages as well as the 17th-century Buddhist sanctuaries and Pagoda temples. The scenery itself is a mind renewer!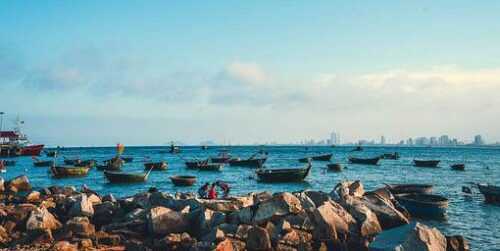 If you're looking to engage in surfing the best time to visit is April – October when the wave isn't at its peak and temperatures are generally good.
There are also surfing and paddling lessons for inexperienced tourists. It also has two international golf courses where you can dine at Michelin star restaurant as well as exquisite spas.
This is quite expensive and would require adequate planning to enjoy. A fun fact: It was also adjudged one of the most beautiful beaches by Forbes in 2005. You can read also Dumas Beach.
Bac My An Beach
The Bac My An beach is famous for hosting some of the five-star hotels and resorts in Da Nang, specifically the Furama Hotel and Lifestyle resort. Its coastal line runs for about 4 km and can successfully host thousands of beachgoers.
Since it is relatively smaller to the earlier listed it has provisions for visitors to laze. Available as well are a range of hotels from five stars to four as well as three depending on your financial buoyancy.
Local restaurants that offer good food at moderate prices are existent in different crannies of the beach so you better be on the lookout. Surfing is one of the biggest and most indulged enterprises on the Beach.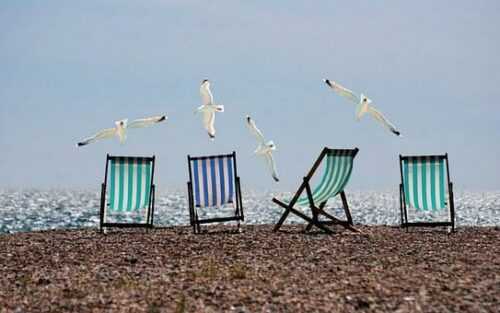 It is also characterized by white Sandy shores, immaculate landscapes and a beautiful view of the clear skies. The services offered by the beach and related services include an amusement park, relaxation centers, and conference center, making it the perfect venue for international conferences.
Diving is one stand-out activity that sets this beach apart from the others, it offers visitors a unique opportunity to see the coral reefs. Based on the heavy presence of hotels, resorts, and restaurants with international chefs, it is highly suggested as the perfect location for a vacation.
Xuan Thieu Beach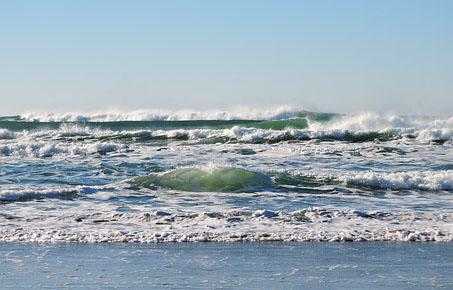 Best Beaches In Da Nang Also known as the Red Beach because at sunrise and sunset the blue beach beautifully turns into red color reflecting the sun. You can also view the Son Tra peninsula making it worth every bit of your money and time.
Isn't it beautiful that almost all the Da Nang beaches have a certain linkage with historical heritage or awesome landscape? The more reason you should visit Da Nang.
As characterized by beaches before it, it has a remarkable and bubbly beach life filled with resorts, eateries and night grills for the nightlife lovers.
Fun fact: Historically, the Xuan Thieu Beach is where the 9th brigade of the American army landed in March 1965. It was also in the control of the US army before 1975.
Getting a beach house on the hill gives you a unique view of the sea and is one you'd love to wake up to.
Son Tra Peninsula
Like the saying goes you save the best for last. The Son Tra peninsula for a lot of reasons is the perfect destination. It is not a beach per se but a collection of beaches and an amazing landscape called the Tien Sa mountain.
It is through the peninsula that you can access beaches such as Tien Sa, Bie Bac, and Con beaches. It is home to red doucs. It is also famous for being home to the Guanyin, the famous Lady buddha statue.
The Peninsula is famously known for its spiritual essence and heritage which serves as an abode for Buddhist.
The Son Tra peninsula is seen as the mystery Jewel of the coastal metropolis. The sea itself is located at the foot of the Ngoc mountain. It is Serene and an ideal location for a romantic getaway.
The beach can be accessed using a motorcycle. On your trip around the peninsula, you could have the opportunity of running into some of the endangered animal species which would give the trip a little more spice and thus archive great memories with your camera.
The peninsula offers all the elements of nature at its best, cool climates, awesome landscape, with rich microflora and fauna that bests anywhere in the world.
Based on its awesome features it offers a wider range of activities which includes camping, picnic, a tour of the jungle alongside the swimming activities that the sea offers.
Admission is free and I would advise that you visit around 1 to 4:30 pm as this also gives a higher probability of encountering the animals. I bet you'd overcome your fears. It opens by 9 am daily and I guarantee its a must-see in Da Nang.
Fun fact: There's a huge banyan tree along the path of Vong Canh Hill, you don't wanna miss it. It is so picture-worthy.
When looking for the ideal destination for vacation, with a place that offers historical value, pristine landscapes, nice attractive tour points and of course blue waters.
Da Nang is the go-to for the area. I hope you find this post helpful as you plan your next vacation or holiday. Do have a swell time.
Are you looking to book your next trip? Check out the following services we use and love or click the previous link to read more!
Oyo To find best hotel deals.
Best International Flight Deals to Book in 2019.
World Nomads to insure your trip.
Hostelworld to find a budget hostel.
Jetradar book Flight at cheap price.
GetyourGuide Guided Tours.